There's a difference between a house and a home. It can take time to personalize the interior of a new house with your own sense of style and décor, making it a welcoming place that becomes a family's central hub. To help give any new house a head start, or refresh during an extended stay at home, we've compiled a few simple tips to make your new property feel distinctly yours.

Start Organized
The best way to start off in a new home? Make sure you're organized from the get-go. To make unpacking a breeze, ensure boxes are clearly labelled and organized by room, and that any furniture is placed in its proper spot from the very beginning. You'll receive an instant sense of familiarity when you walk into your new house and see all of your belongings close to—if not perfectly—where they're supposed to be. If you're having renovations done, like painting or decorating, schedule them in advance to avoid chaos as much as possible.

Add Greenery
Bringing a touch of the outdoors inside is a sure way to make a new space feel fresh and welcoming—and plants have the added benefit of purifying the air. To spruce up your new home, try large potted plants like palms and ferns to brighten entranceways and living rooms. And if you're looking to instantly achieve that at-home feeling before you've settled on more permanent plants, add some fresh bouquets of flowers to the kitchen on your first day in your new abode.

Turn on the Lights
Lighting is crucial for setting ambiance in a new home. Consider if you need to make any updates to the placement and types of lighting in your house before you move in, so that rooms are cozy and welcoming when you arrive. Lighting candles can also set the tone for those first special evenings in a new space.

Sounds Like Home

It's hard to resist a thrill when a favourite song comes on the radio. Bring that magic mood into your new home by listening to curated music as you settle in. Make a playlist, press play, and let the music of your life fill your new space as you decorate and adjust to your new environs. Creating new memories through sound can smooth the adjustment process.

Fill in the Blanks
Unless you're planning for a minimalist design in your new house, blank walls can be a deterrent in making your space feel homey. That's not to say you should rush to add permanent artwork: while you decide on your chosen pieces, adding family photos and favourite decorative items from another home can quickly make your new space feel comfortable in the meantime.

Making Scents

Smell is a powerful vehicle for nostalgia. Just a hint of a certain scent can transport us to a memory of a vacation or a moment with friends. Whether through a candle, incense, diffused essential oils, or your go-to soap, adding fragrance to your new space makes it even more welcoming. If you're looking for new scents to christen your new home, try light florals in the living room, something fresh and herbal in the kitchen, and relaxing lavender in the bedroom to aid sleep.

Stock the Kitchen
The kitchen is the soul of the house, so your new address might not feel like much of a home while it remains empty. Fill your fridge upon arrival, whether you pre-order for delivery or pick up fresh produce on the way. Cooking a meal in your new kitchen is also a great way to feel settled. Invite some family and friends over for a casual meal in the early days of your residence: a celebration with company can make any house a home almost instantly.

Moving into a new space, whether as a permanent residence or a seasonal getaway, is always an exciting time. You may be looking forward to a change of scenery or the chance to create more memories with familiar faces. Regardless of the type of property or how much time you'll be spending there, these simple ideas go a long way towards making your new home feel like you've lived there for years.

---

This article was published on July 15, 2022 and updated on August 3, 2022. This article was originally published on Sotheby's International Realty's Extraordinary Living Blog and has been adapted for Sotheby's International Realty Canada's Insight Blog.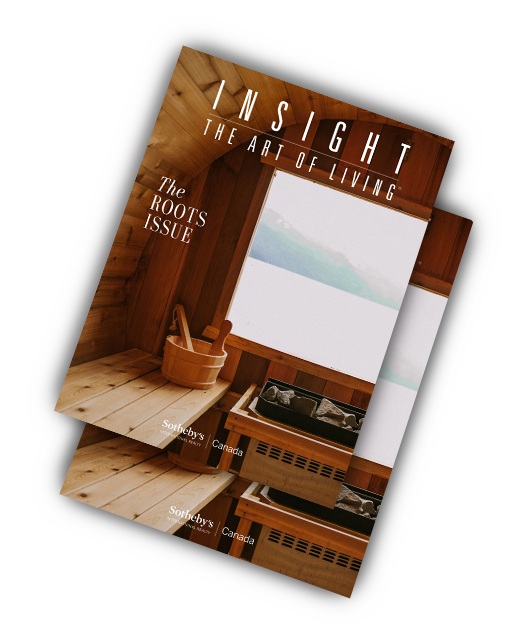 Receive your complimentary subscription to
INSIGHT: The Art of Living magazine