Extended families find ways to house multi-generations, whether it's large parcels of land and multiple lots or reconfiguring home layouts.

When Megan McLeod was looking for a farm to buy in the Muskoka region where she lives and works, she knew she wasn't the only one searching for a large property. She was part of a broader uptick in buyers seeking properties that would accommodate multi-generational families.

For McLeod, a Senior Vice-President of Sales at Sotheby's International Realty Canada, the sprawling 10-acre farm she bought is perfect. It will allow her to keep her aging parents close by, and because the acreage is large enough — and zoned accordingly — a second, smaller home can be built on it.

"My mother would be on the same property and she'd have her independent five-bedroom home, his own property in Mont-Tremblant, in the Laurentians, has a three-bedroom main house and a two-bedroom antique log cabin that he restored to its former glory. Over the past two years, the rustic hideaway — replete with a stone fireplace and an elk-antler chandelier — has functioned, in turns, as a guesthouse, home office and Covid-bubble accommodations, and space, but I'd be just steps away," says McLeod, who is a certified home stager. For the last year and a half, she reports, there has been a trend back to bigger spaces that would house multiple generations under one roof.

However, Sotheby's International Realty Canada real estate broker® Herbie Ratsch in Quebec forewarns those on the lookout for large parcels of land with multiple dwellings on-site. According to Ratsch, they're likely to encounter an "incredibly low supply" of such properties. But that's not a reason to be deterred, he assures them. "Is there the perfect design right now? No. Can you build it? Yes, you can — by having multiple lots or larger parcels of land."

For example, instead of having a single depending on his family's needs. "Where we are, the ski hill is the bullseye. At the ski hill, you can get one or two acres. Then a bit farther, land goes up to three to five acres. Within a 20-minute drive from the ski hill, you can get thousands of acres," says Ratsch."I've got two properties that are 100 percent private lakes — sites that make for a mega-family compound."

In Alberta, in a market like Canmore, where space is limited and outbuildings are rare, homeowners are addressing the problem of housing their extended families through interior layout changes. In one household, for example, the owners converted the lower level of their10,000-square-foot home to a grandkids-only zone. "It's going to be the family mountain retreat," notes Chris Vincent, a Senior Vice-President of Sales at Sotheby's International Realty Canada. With eight custom built-in bunks, pocket doors dividing the washroom, and a games room off the bunk room, the kids' area is perfect for letting the family's younger generation run wild.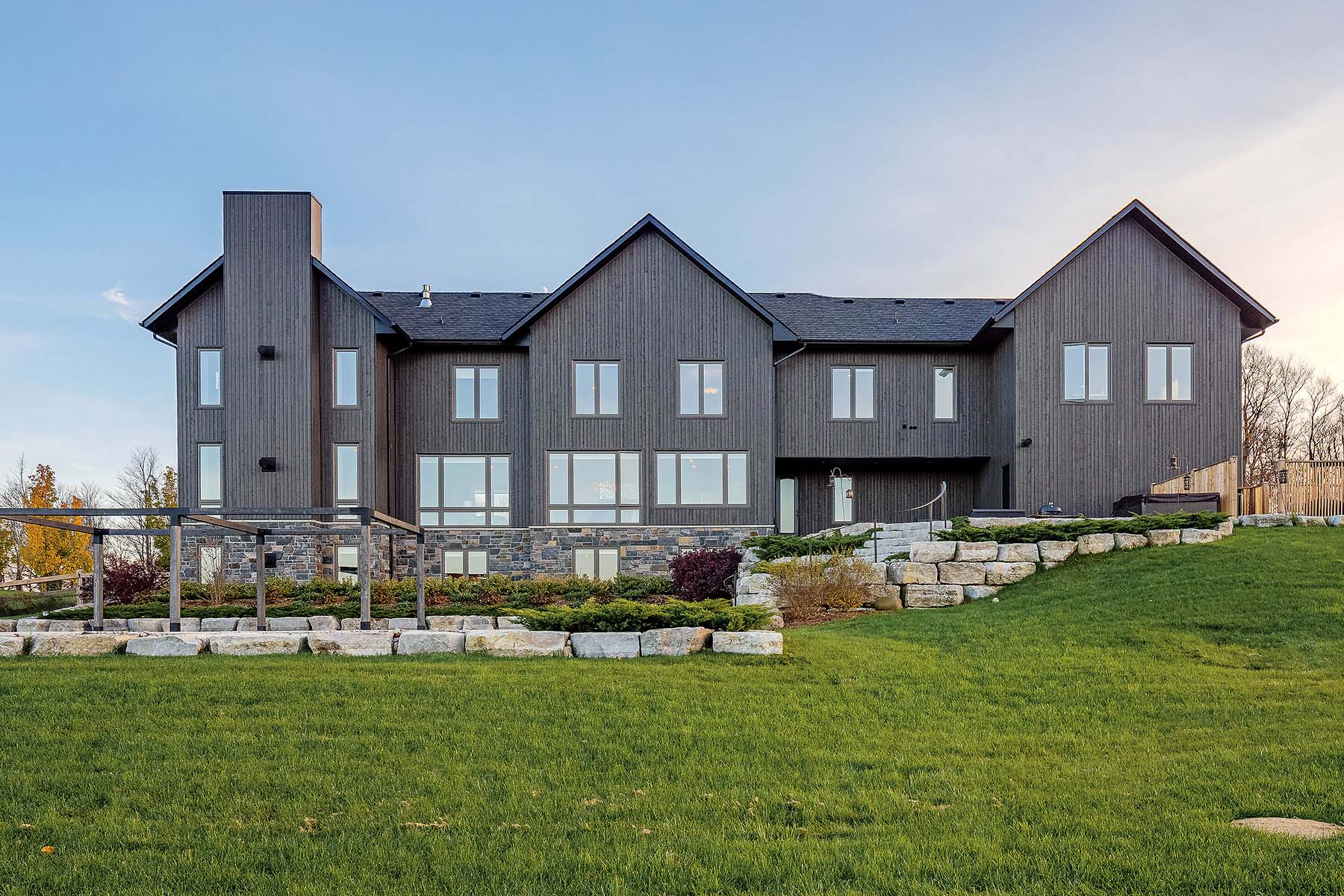 7790 19th Sideroad, King, ON
"The adults can be upstairs at the bar[overlooking mountain vistas]," says Vincent. "The kids don't need those views."Meanwhile, in Ontario's Muskoka region, large families are innovating in much the same way — indoors. At one property, situated along Mississauga Lake in the Kawarthas, four identical suites were designed to house four visiting adult children with families. "Each suite has a master, a kids' bedroom, balcony, bathroom and a view of the lake," says McLeod. "Nobody's fighting over which room they get on the weekend. They all get the same view and their own two Muskoka chairs out on the balcony!"

There's another great benefit to owning a property with wide-open spaces. Homeowners can get creative about how to use it. According to McLeod, during the pandemic, there has been a trend among her clients toward self-sufficiency, which surprised her — and was contagious."That's why I bought my farm," McLeod admits, laughing. "I can survive on my veggies and my eggs if I have to."

It's an ethos shift that's happening across the country and finding its way into how people use their recreational properties, too.

"A lot of people are looking to the future," says Gina Stockwell, a Senior Vice-President of Sales at Sotheby's International Realty Canada, on B.C.'s Sunshine Coast. "We have lots of farms [here] and I'm finding that, because of Covid, there are people wanting to be more self-sufficient. I think we're going to be seeing that now, [given] the extreme weather we've been having, and inflation. It's really disrupting the supply chain."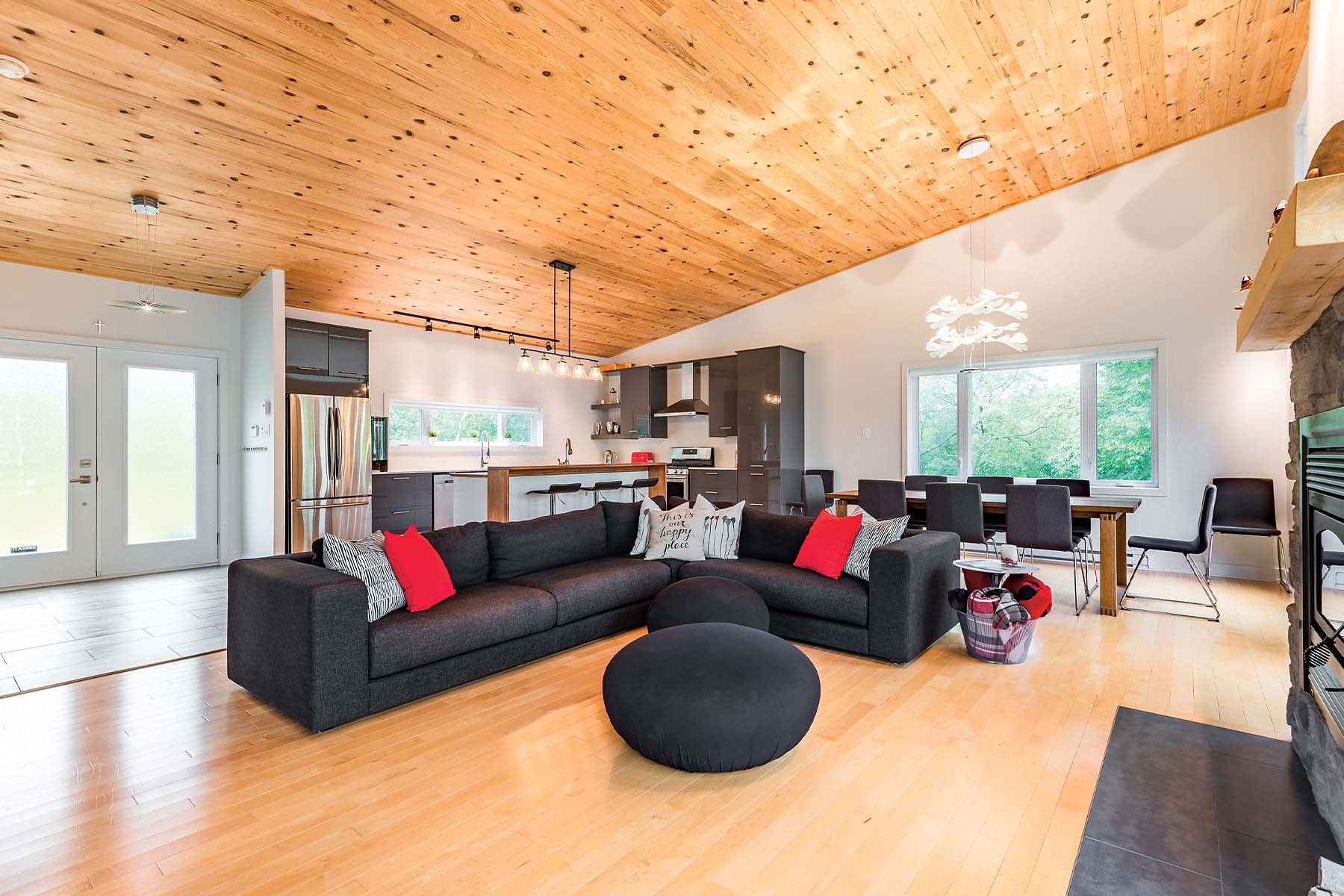 Stockwell says too that, alongside the garden beds lush with vegetables are chicken coops, workshops and wells at the properties of her clients who are after a truly off-grid experience. She is also noticing that more and more homeowners are setting up yurts for house guests as a way to maximize the local mild climate and wide range of outdoor-adventure options, whether it's golfing for the grandparents or sending the grandkids to rip down the mountain bike park.

And at day's end, there's no better place for a multi-generational family to gather and create generations of memories than a beautiful expansive space. Another bonus is the area's proximity to the ocean and the mountains, so there will always be a fantastic view. "You can have it all," says Stockwell, "which is pretty fantastic!"

---

By Katherine Laidlaw – *This article originally appeared in INSIGHT: The Art of Living | Spring 2022.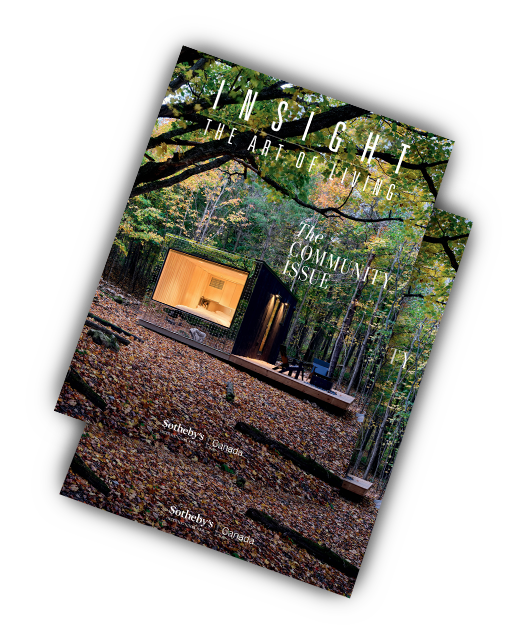 Receive your complimentary subscription to
INSIGHT: The Art of Living magazine