Summer is in full swing in much of the world, and the relaxed, breezy feeling that these sunny days bring inspires an equally pared-down design aesthetic. Unlike the kitschy, themed rooms that sometimes plague coastal-inspired design, planning your home's interiors around the serenity of an island setting can be an elegant choice. It's all about scaling things back, keeping simplicity and luxury at the forefront, and looking to the natural materials found oceanside for inspiration.

Make your home feel as restful as an island vacation by incorporating some of these interior design tips.

Paint With Shades of the Shore
The clearest way to translate the tranquility of the ocean to your interior design is to incorporate hues that mimic the seaside. Whether you live next to the ocean or miles from the shoreline, let the colours of the tides be your guide. Shades of cream and sand do much to make a space feel airy by bringing brightness in from the outside and are proven to encourage relaxation.

Focus on the muted tones that best suit your personal colour preferences. Off-whites, light grays, and sandy beige shades work well layered together and can emphasize architectural features like wooden crossbeams and whitewashed hardwood floors. For accent shades, opt for tones like light sage, sky blue, or subdued teal—these palettes refer to the ocean without being too bold or saturated. The ocean-inspired design relies on shades found within the spectrum of sun-bleached whites and watery blues and greens.

Simplify Your Floor Plans
To evoke the expanse of the sea, keep your spaces open and minimal. A simplified layout conveys not only functionality but also a contemporary ethos—and it works in tandem with neutral tones to encourage vacation-like levels of calm. Let your thoughtfully chosen pieces of furniture and art be the focal point of the room, leaving space for movement. An uncluttered approach echoes the vastness of the ocean and is more conducive to island tranquility than maximalist design.

Other strategies for encouraging simplicity in the home include bypassing ornate window treatments for slatted minimal blinds or billowing white curtains. Select furniture with moderate footprints—sleek couches and modern coffee tables in organic materials let the rest of the room breathe. The aim here is to avoid dark, overfull interiors, and instead open the home up to the light washing in.

Blend Contemporary and Traditional Accents
To complement the neutral tones and simplified layout of island décor, weave in details that speak to both modern tastes and traditional aesthetics. Whitewashed wainscotting and bright wooden cabinetry imbue any home with the ambiance of a sea-worn beach house in a grown-up, luxurious way. Antique and industrial fixtures stand out in the bathroom and kitchen, while globe lights over a breakfast nook can hint at the nautical without overdoing it. Avoid creating a caricature of the seaside by selecting details that work within the established colour palette and design while appealing to your individual tastes.

If traditional pieces don't seem to blend with your minimal design scheme, opt instead for modern design accents: the freshness of the sea can also come into place through wall-to-wall mirrors, plenty of glass, and marble. The goal is to balance warm elements with cool, minimalism with the rustic accents of a beachside retreat.

Design With Natural Materials
When decorating with the coast in mind, natural materials and textures are essential. Not only will organic materials like wood, stone, and woven jute mimic the island landscape, but these components will lend texture and a sense of visual weight to your space. Like the sand underfoot or the symmetrical grooves in a collection of seashells, natural materials in your home recreate the tactile experience of being on the beach.

Rather than displaying faux seaside objects like fabricated buoys, choose pieces that are inspired by coastal materials: tables made from stone-washed reclaimed wood, pendant lamps made from woven wicker or bamboo lattice, and large sisal area rugs bring in nature without the kitsch. Small artifacts like delicate white coral or conch shells can also build layers of texture while keeping your design firmly on the side of simple sophistication.
Don't let the over-accessorized pastiche of coastal designs from the past keep you from embracing seaside décor in your own home. By keeping the focus on tone and texture rather than literal objects of reference, an ocean-inspired home can be exceptionally current and stylish. Maintain the restful ease of that beach vacation, no matter how far your home resides from the water.
---
This article was published on June 15, 2022. This article was originally published on Sotheby's International Realty's Extraordinary Living Blog and has been adapted for Sotheby's International Realty Canada's Insight Blog.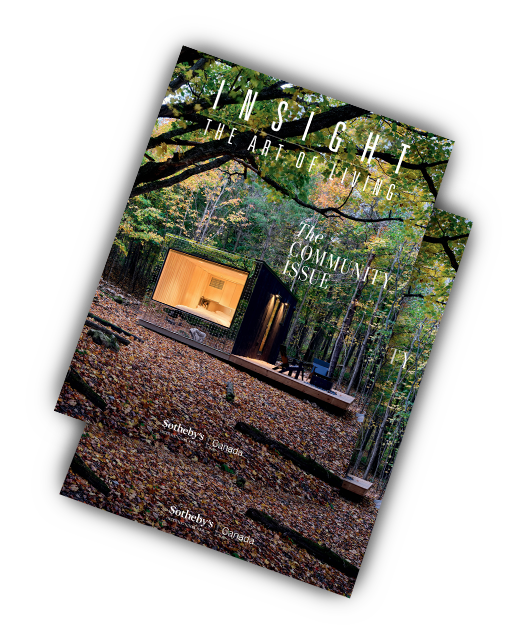 Receive your complimentary subscription to
INSIGHT: The Art of Living magazine