A new generation of artisans shares the ins and outs of weaving cane, cord, grasses and leather to add texture and warmth to contemporary furniture.

Consider the recent re-emergence of wicker. Although the term is of Scandinavian origin — vika in Swedish means "to bend" and vikker translates as "willow" — this weaving method dates back to ancient Egypt, some 5,000 years ago, when woven furniture was crafted with reeds and swamp grasses. Lightweight and durable, wickerwork has been widely used and prized throughout history, but it was in the damp, dusty Victorian era that wicker furniture, viewed as more hygienic than upholstery, soared in popularity.

Then, during the Second World War, when rattan and seagrass were in short supply, furniture makers turned to the strong three-ply Danish cord as a substitute. Later, woven pieces fell out of favour when they became associated with the fusty wicker tables and chairs that an older generation relegated to rec rooms and rickety sun porches.

The tide has since turned. Wicker is back, but this time, with a focus on how natural materials and traditional weaving methods enhance the spare elegance of mid-century modern, Scandinavian and Shaker-influenced furniture pieces.

Wovens tick many boxes for homeowners nowadays. A global pandemic has inspired us to feather our nests with inviting furniture, and wicker's warm, textured organic surfaces fit the bill, alongside its sustainability and how it supports local artisans. In sync with the wicker trend, Canadian companies have been incorporating natural materials, such as cane and grasses, as well as Danish cord and leather, into innovative designs.

CASA CUBISTA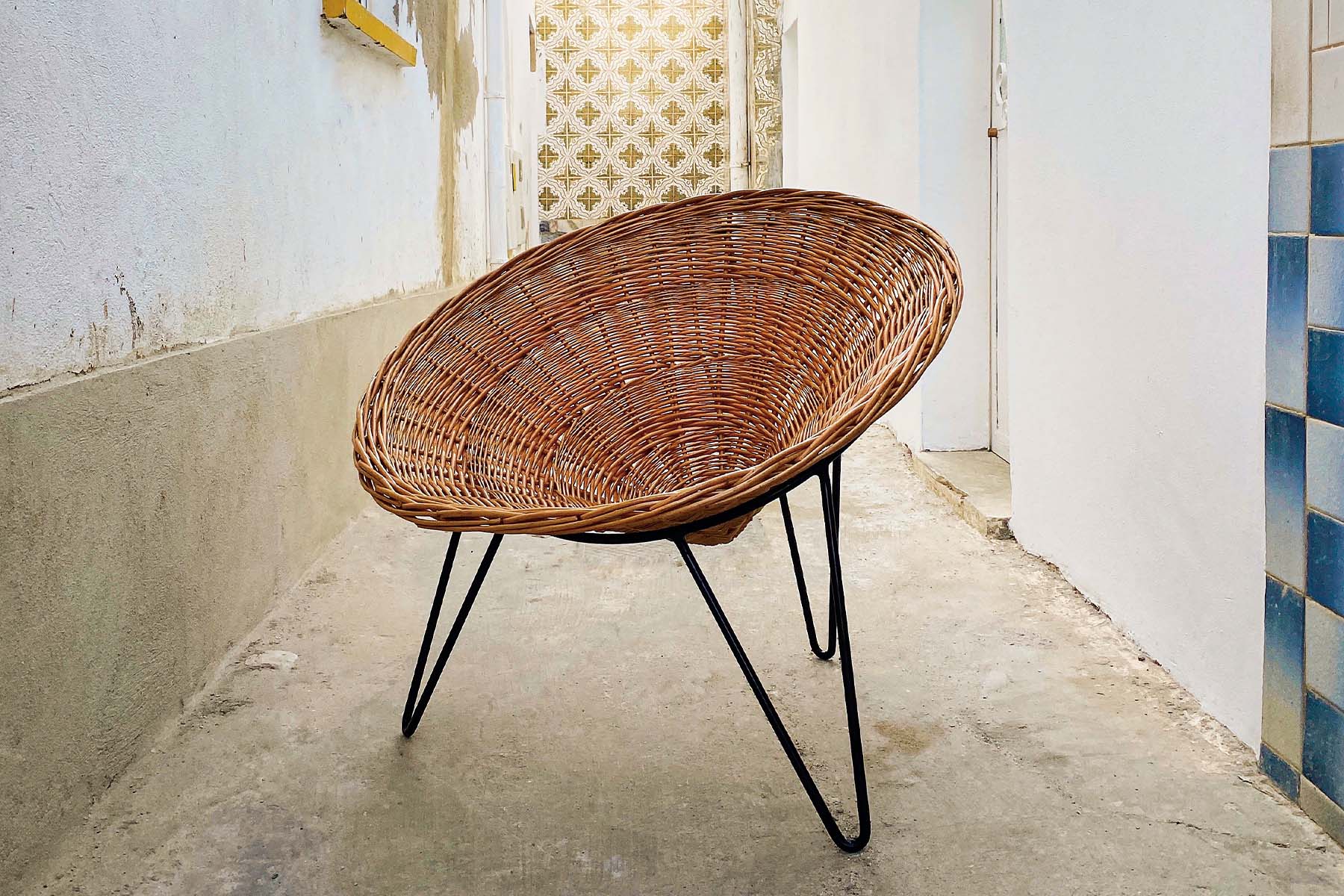 Founded in 2015 by Torontonians Arren Williams and David Pimental, this home goods brand has tasked itself with sharing Portugal's traditional materials and crafts with the world. Its Cane Collection, which debuted in 2018, includes a chair, coffee table, side tables-cum-stools and pendant light shades. "Our can pieces are made by Julia and Sergio," says Williams. "Julia's father was a weaver of traditional fishing baskets. She married Sérgio, who started weaving too, and their family keeps the tradition alive." The chair and coffee table are revivals of mid-century sales that the family has been crafting for decades. "We love how the basket-style seat is separate from the base, allowing you to change the pitch," notes Williams. The pendant shades are new designs conceived along the way, as Williams and Pimental learned about more weaving options for the cane material. "For us," says Williams, "it's always about simple modern shapes and collaborating with the craftspeople to come up with something hands-on that works."

HAMILTON HOLMES
Sculptor and furniture maker Nicholas Hamilton Homes has been in business for 14 years at his eponymous studio in Hamilton, Ontario. His Oxalino Captain's Table and OS Chair and the Shoreman's Bench all showcase Danish cord, a sustainable material made of paper fibre derived from wood certified by the Forest Stewardship Council. "The cord brings so much texture and depth to contemporary design," says Hamilton Holmes. "[And] the warmth and irregularity of woven cord is a strong contrast with the materials of cold minimalism." The Captain's Table, introduced in 2018, was actually inspired by the original Danish cord associated with Danish mid-century modern furniture. "The [table's] design features an original approach to weaving around a triangle form," explains Hamilton Homes. "I experimented until I found a way to support the piece both structurally and aesthetically." That design, which is available as a coffee table and as accent tables, is a mix of wood, marble and cord. For the OS Chair and Shoreman's Bench, he employs a traditional basket-weave technique for the seats, which provides more flex and comfort than a wood seat." But the real benefit is aesthetic," he says. "Danish cord looks nice and feels nice to touch and experience."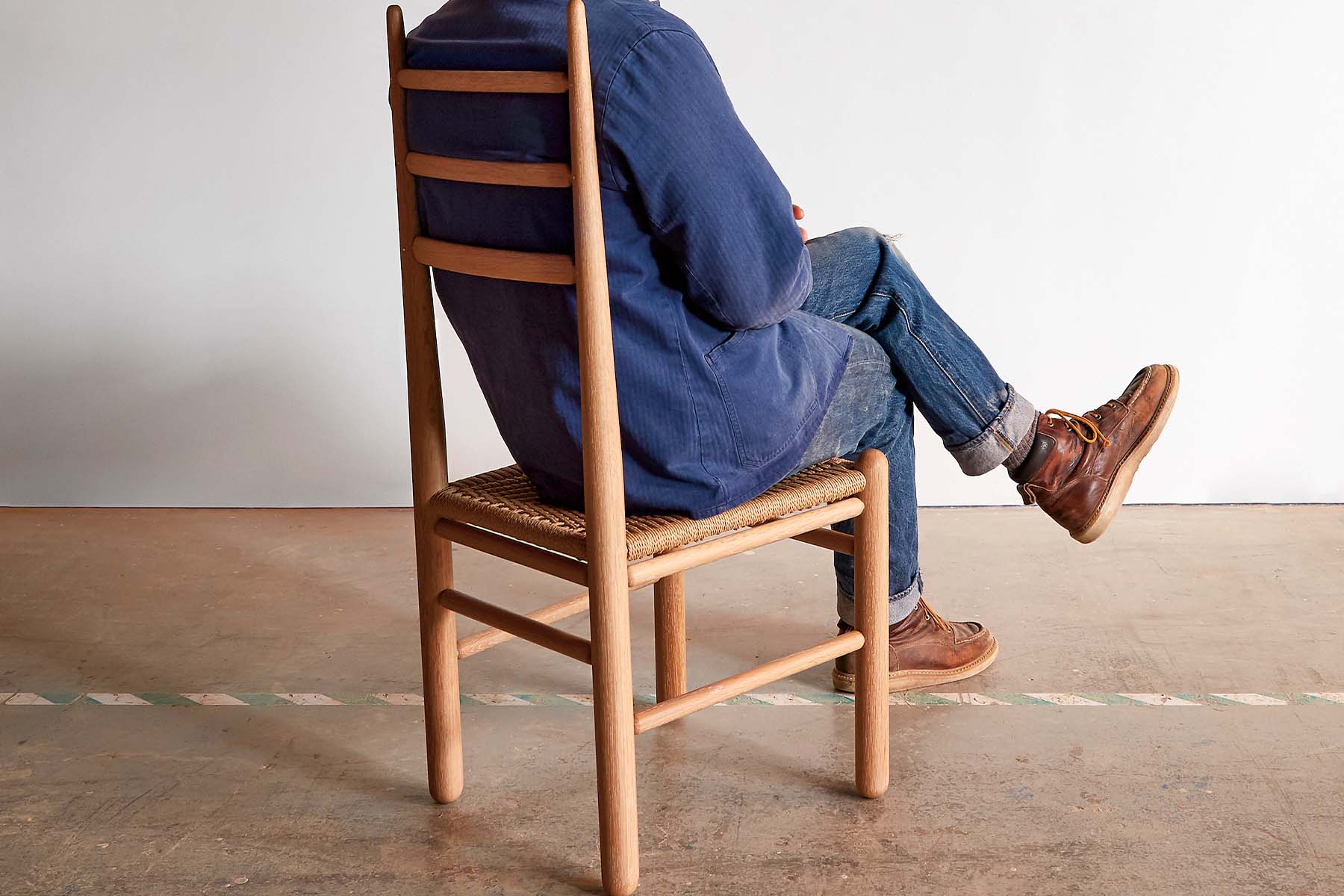 STUDIO LANI

Lani Adeoye, who has lived and worked in New York, Toronto and Lagos, currently divides her time between the latter two cities. This McGill University grad founded Studio Lani in 2017 and has garnered critical acclaim for her sculptural lighting and furniture creations. Adeoye's work has been featured in Elle Decor, Architectural Digest, Dwell and Design Milk. Her art celebrates West African traditions and techniques, filtered through her own contemporary sensibilities. The Talking Stool, for example, is constructed in the familiar tabouret format but with an unconventional twist. Sculpted floor matting, woven from locally grown grasses by craftswomen in Nigeria, provides comfortable "upholstery" seating. "The material is sustainable and has a timeless appeal," notes Adeoye. "It adds that human artisanal vibe to spaces." Leather accents are applied using traditional show-making methods. Her collection also includes the graceful Cata Stool with its woven-leather seat, sculptural legs and leather-wrapped metal frame.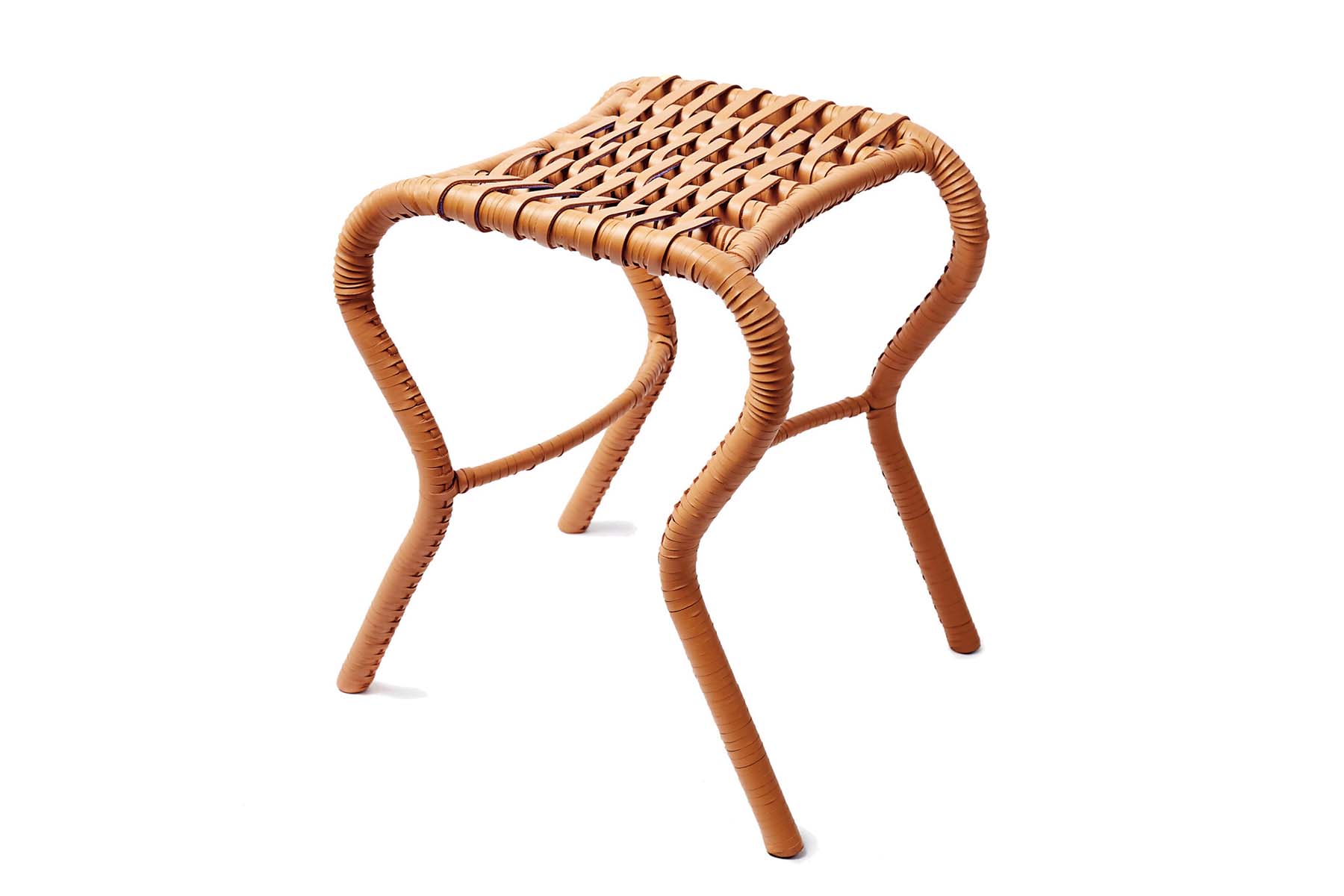 ATELIER ARKING

Comprised of eight talented makers, Atelier Arkingis led by J.H. Moon, who founded this collective in 2008, in Flamborough, a community within the city of Hamilton. The studio's refined creations, which are much sought after by the interior-design trade, offer a full range of furniture — seating, tables, benches and beds, including cane and woven-leather pieces.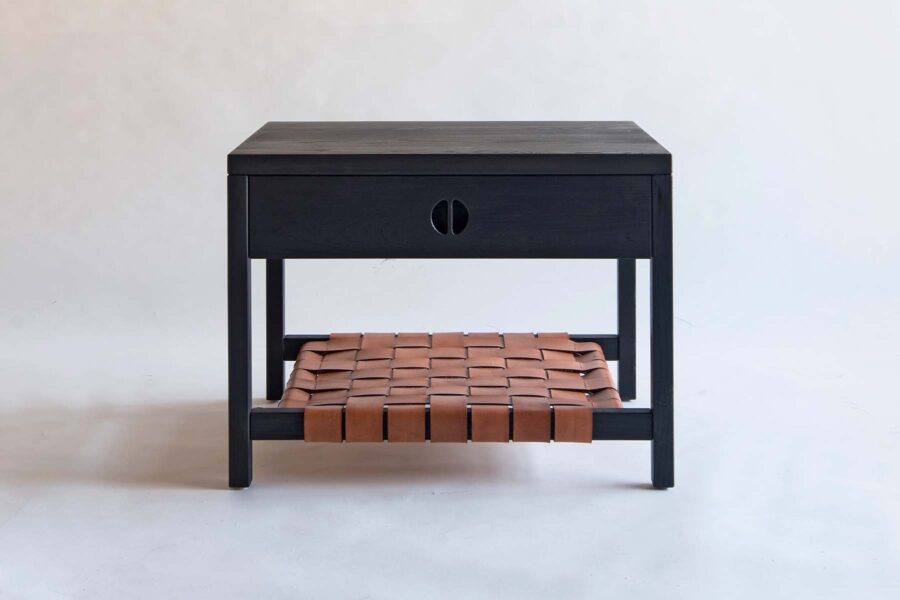 "Functionally, woven material is the [most lightweight] solution to cushion a rigid surface," explains Moon. "At the same time, visually, it has a geometric aesthetic that works nicely with raw materials like wood, steel and even stone." The Shaker-inspired Ga-on Stool has a woven canvas-ribbon seat, and a woven-leather bottom shelf. An optional cane headboard for the Miros lends a sense of lightness as a counterpoint to the bed's sturdy proportions.

---

By Margot Austin – *This article originally appeared in INSIGHT: The Art of Living | Spring 2022.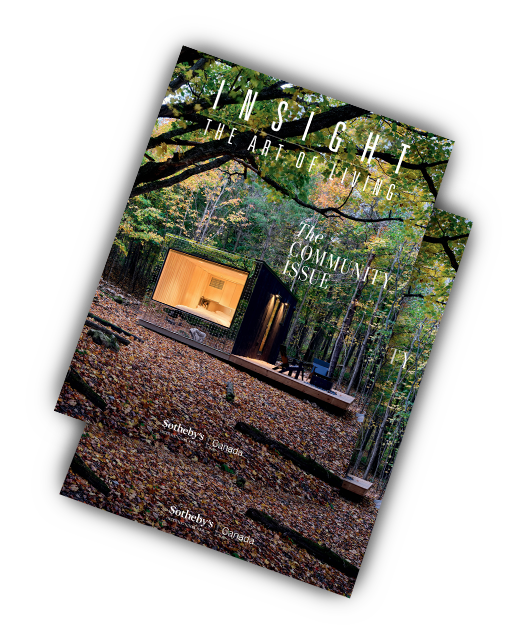 Receive your complimentary subscription to
INSIGHT: The Art of Living magazine