Frequently called one of the world's most livable cities, Toronto ranks high on lists of the most desirable cities for many reasons. Not only is it one of the most walkable cities in Canada, it's also one of the safest, despite having a population of 2.7 million people (with 5.9 million residing in the Greater Toronto Area, or GTA). If you're looking for a new neighbourhood to discover, for a visit or for a forever home, your personal safety and the safety of your loved ones is a high priority. These areas have been ranked as some of the most secure neighbourhoods in Toronto, making them a great place to start looking when deciding where to reside.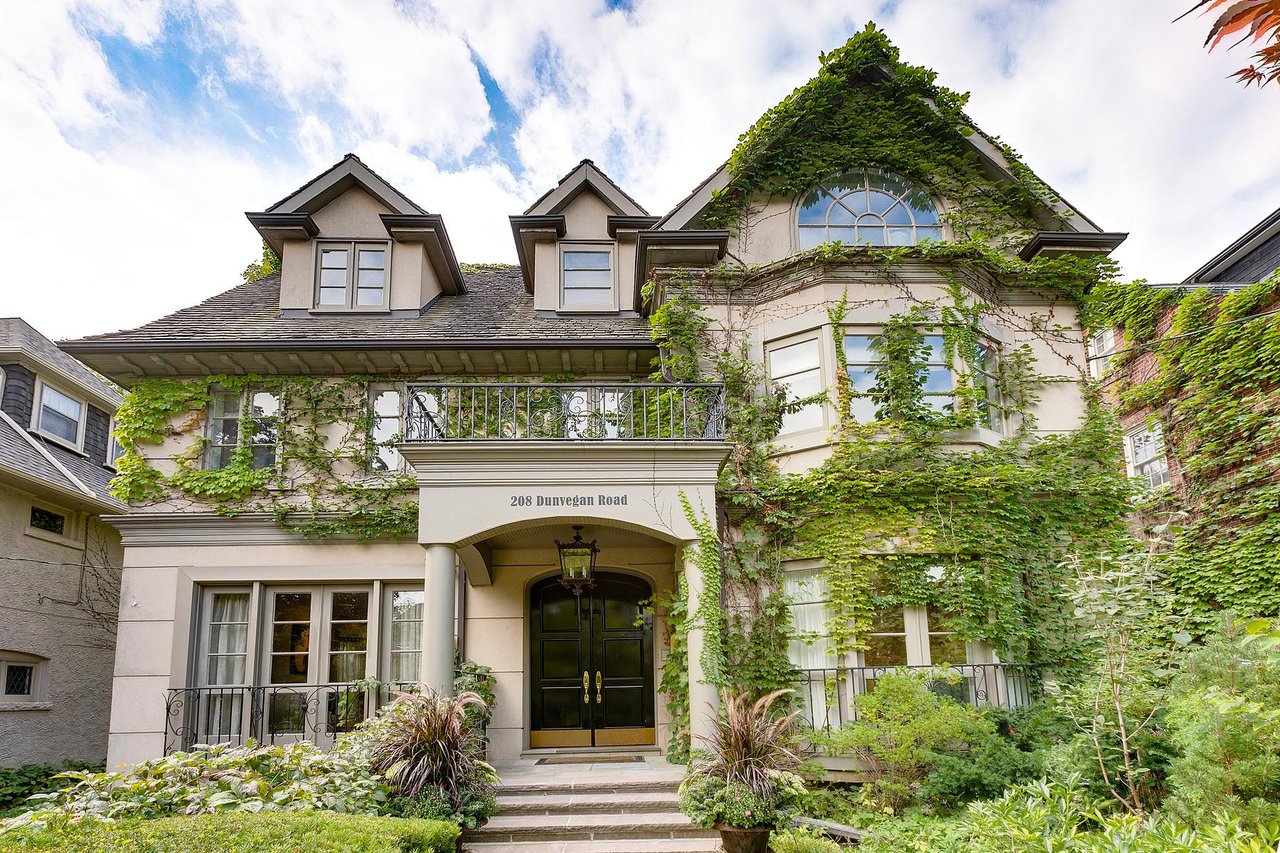 208 Dunvegan Rd, Toronto, ON
Forest Hill South

According to the CBC's Toronto Crime Map, Forest Hill South had the lowest number of assaults per 10,000 residents (most recent data conducted in 2011). The quaint, small-town feel of the Forest Hill area makes it a great place to settle down with a family. With quiet streets lined with shops and restaurants and top-notch educational institutions, Forest Hill is a great choice for those looking to prioritize safety. Take a stroll through serene Suydam Park or spend a weekend afternoon at the Forest Hill Spa. Check out other attractive features of the neighbourhood and know that you made an informed decision about where to live.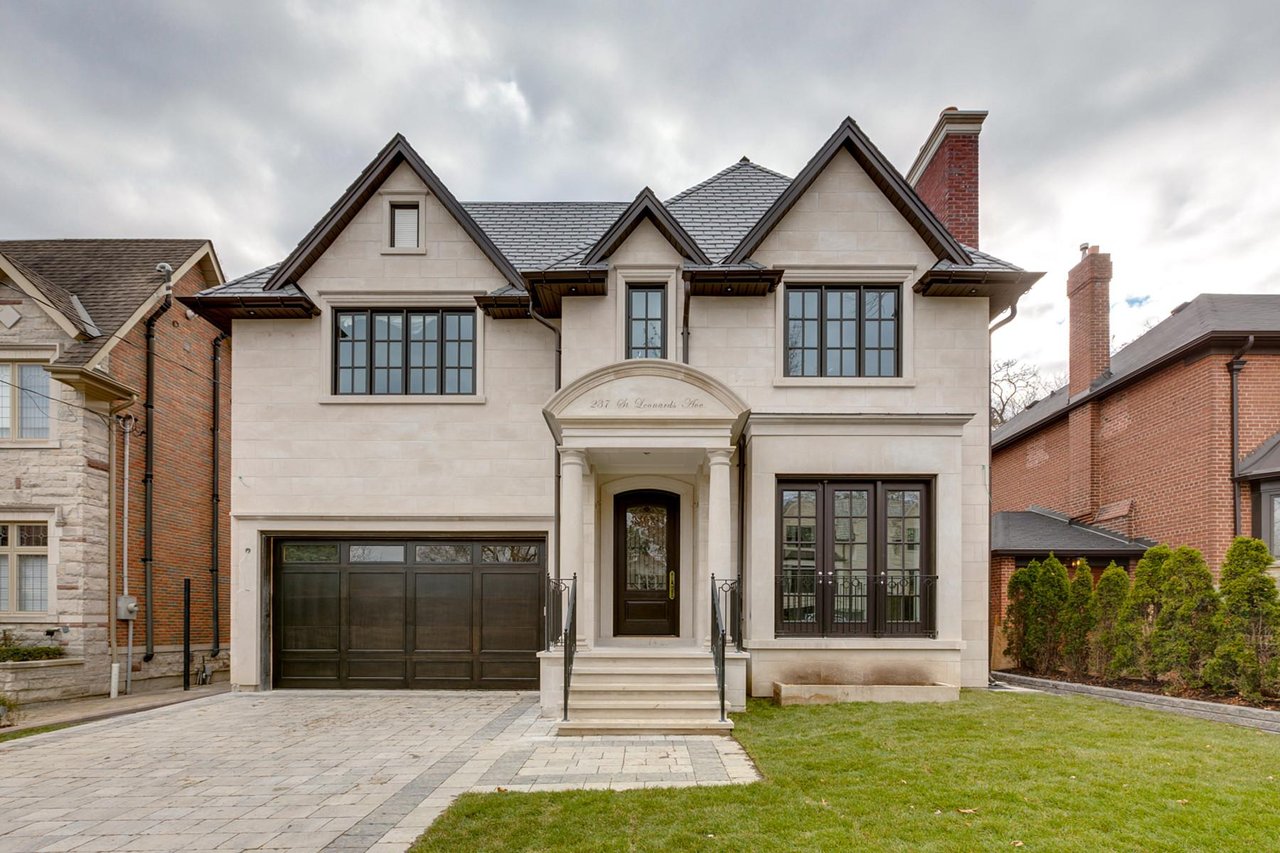 237 St Leonard's Ave, Toronto, ON
Bridle Path-Sunnybrook-York Mills

With large lot sizes and stunning, elite homes, Bridle Path-Sunnybrook-York Mills is one of Toronto's most sought-after neighbourhoods, but it's also one of the safest. Toronto Life gave the area an 82 out of 100 safety rating, and the CBC's neighbourhood data indicates that the area consistently ranks as having some of the lowest criminal activity. With a large amount of green space and park systems and excellent healthcare services, Bridle Path-Sunnybrook-York Mills is a highly desirable place to live. Despite having fewer local restaurant or boutique options, the Bridle Path is perfect for those looking for a little escape from the hustle and bustle of the centre of the city.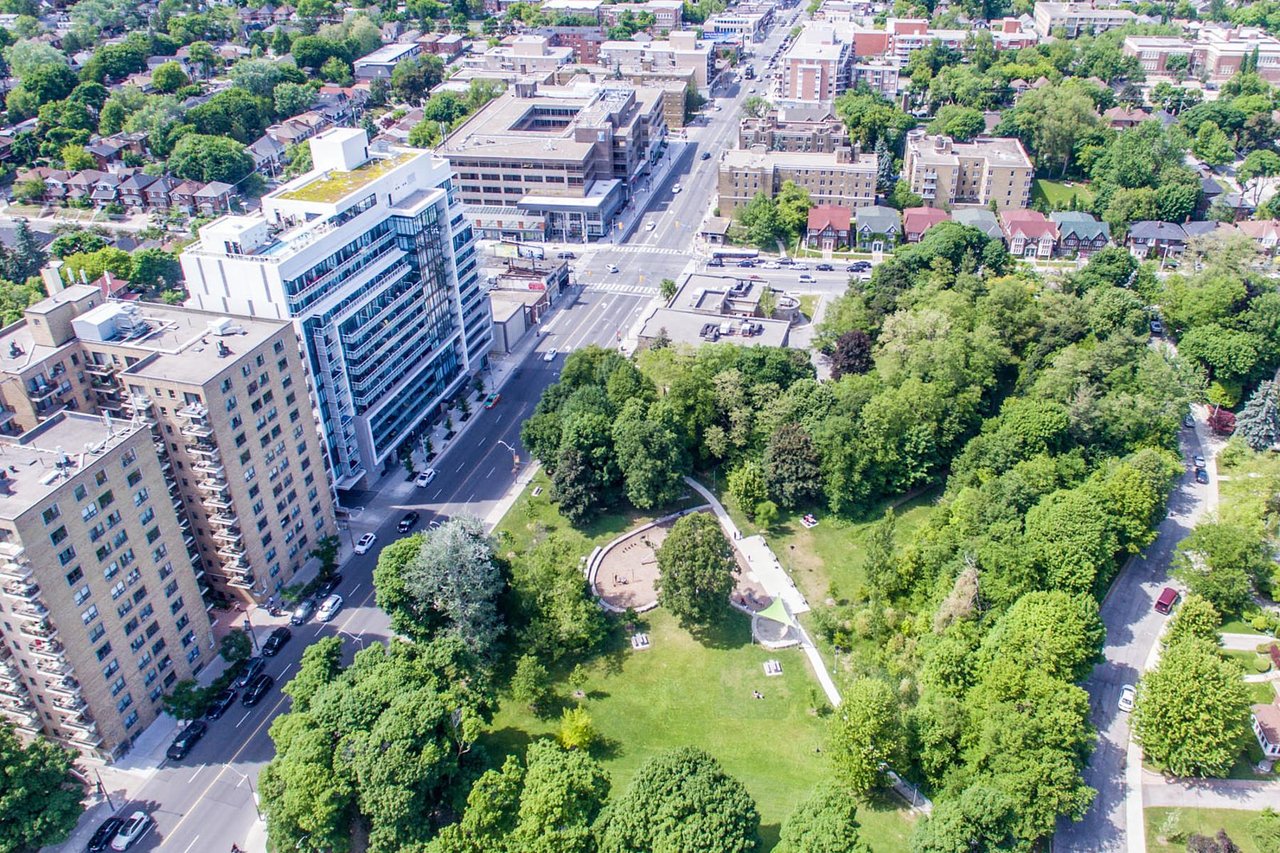 3018 Yonge St, Toronto, ON
Lawrence Park

Lawrence Park, both North and South, experiences some of the lowest crime rates in Toronto. As one of the city's first planned garden suburbs, Lawrence Park is a peaceful uptown neighbourhood bordered by Blythwood Ravine Park and Sherwood Park. The community is family-oriented, evidenced by leading educational institutions like TFS and the Blythwood Junior Public School, as well as recreational facilities like the Lawrence Park Tennis Cluband the Lawrence Park Lawn Bowling and Croquet Club. In addition to the picturesque community spaces, there is an abundance of great restaurants and boutique shopping options, making the area an appealing option for many age groups.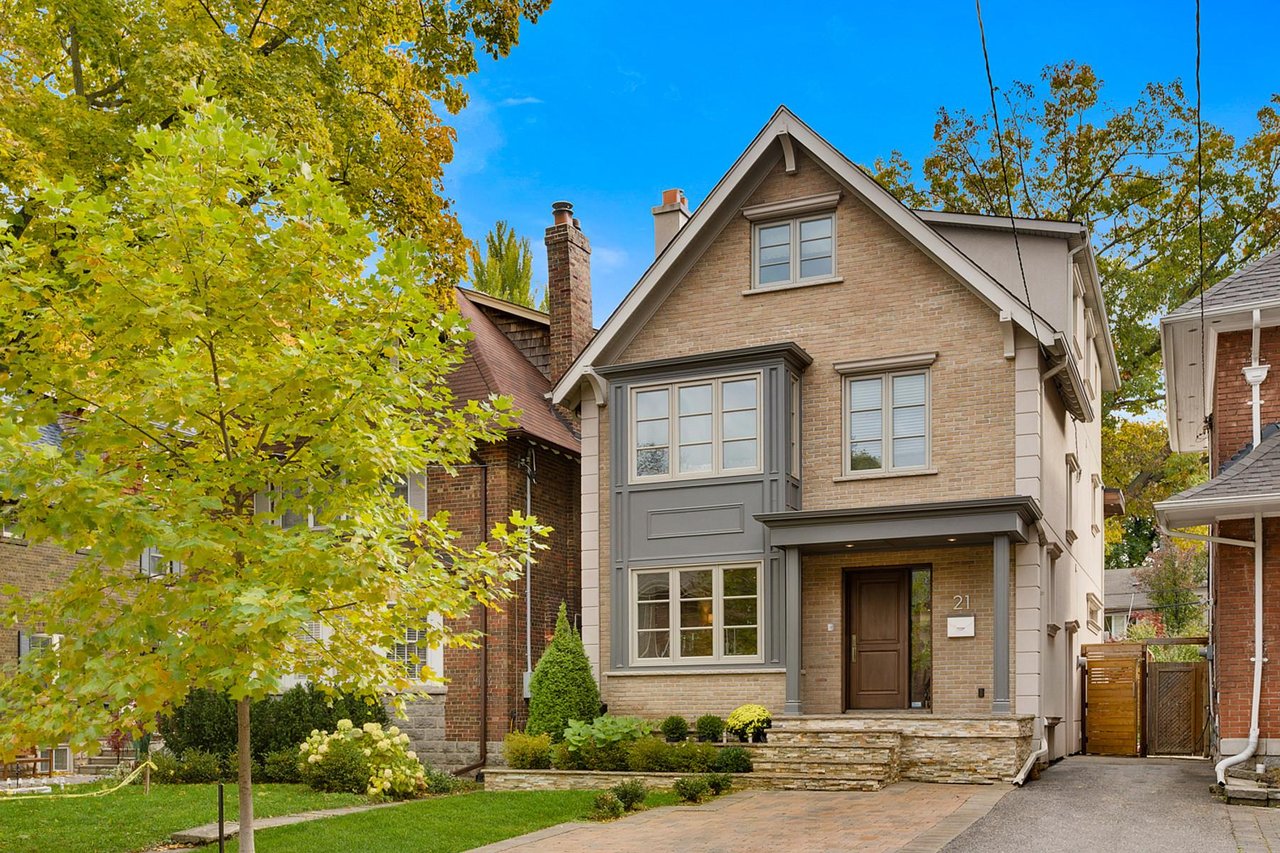 21 Wilberton Rd, Toronto, ON
Yonge and St. Clair

Consistently rating high on safety lists measuring criminal activity, the Yonge and St. Clair area is an excellent choice for those prioritizing neighbourhood safety when deciding where to reside. This bustling midtown hub is primarily inhabited by luxury condo dwellers, but is an ideal spot for those looking to stay connected with all the city has to offer. With three subway stops in the area and several prestigious schools—including De La Salle, St. Michael's College, and Upper Canada College—it's a great place for both young professionals and families to call home. Enjoy the neighbourhood's wealth of cultural institutions and restaurants, like Capocaccia, an elegant trattoria that serves traditional Italian cuisine.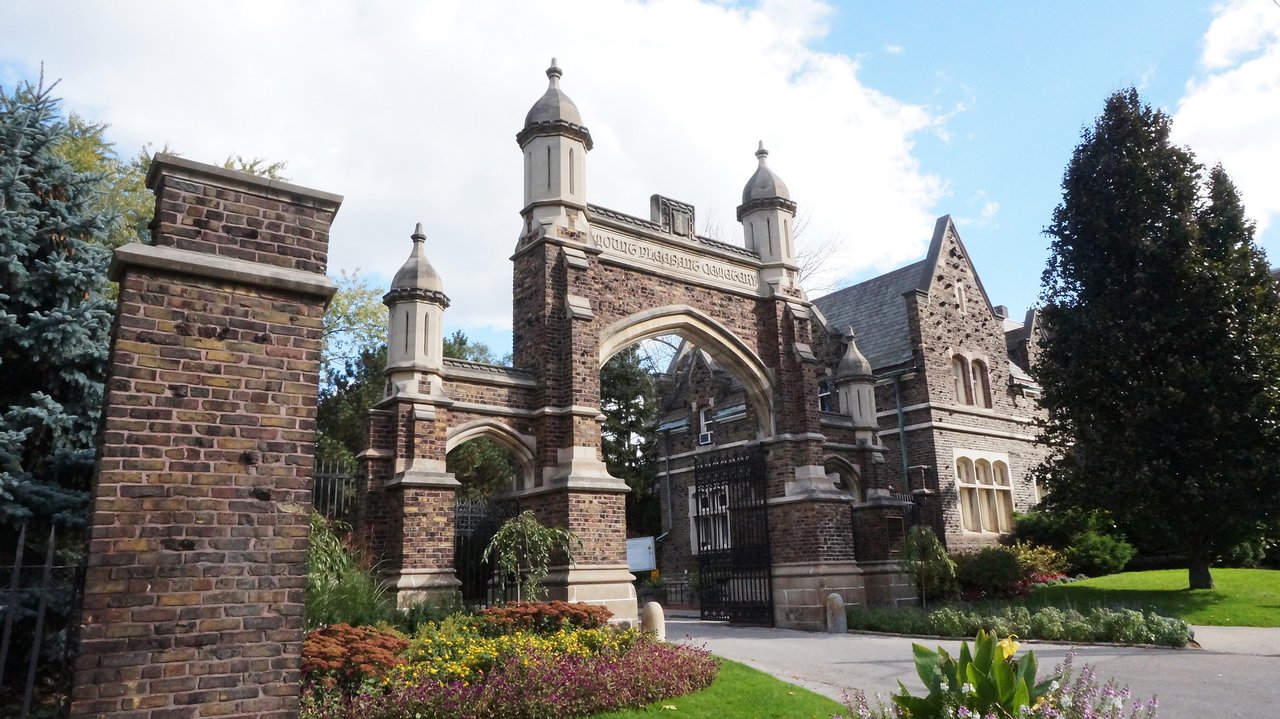 Mount Pleasant East

One of the most highly-rated neighbourhoods for safety in Toronto, Mount Pleasant East is a great choice for young families. With a wealth of options for schools, affluent families are flocking to the area to make it their home. The active community and the variety of restaurants and boutique shops along Mount Pleasant proves that the neighbourhood has something to offer everyone. Order omakase and discover the stunning culinary creations at the refined Yukashi on Mount Pleasant Road, or take the afternoon off and wander the Beltline Trail.

Selecting a neighbourhood that makes you feel safe can be the finishing touch on your real estate search, and Toronto has no shortage of beautiful, secure communities from which to choose.
---

Begin your Toronto housing search with these refined properties, and make Canada's most bustling urban centre your next exciting home.

Photo Credits: BakerJarvis / Shutterstock Inc., Sotheby's Realty, Sotheby's Realty, Sotheby's Realty, Sotheby's Realty, Renato Lorini / Flickr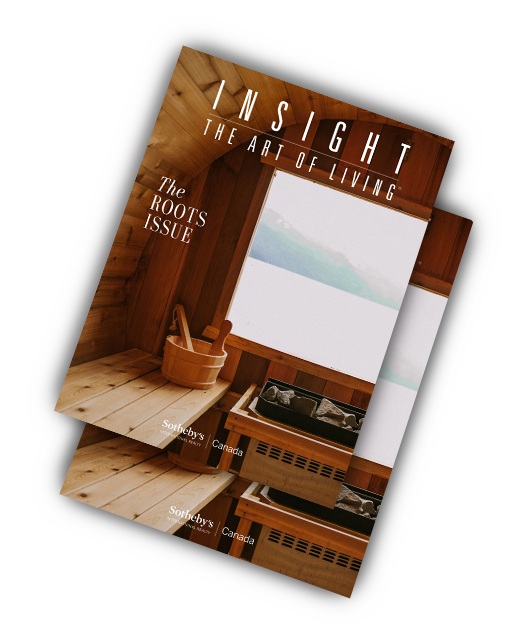 Recevez un abonnement gratuit au
magazine INSIGHT