With the proliferation of home rental sites like Airbnb and VRBO, it's never been easier to rent your house for the additional revenue and flexibility afforded by letting a space on a short- or long-term basis. Homeowners in peak markets make an average of $20,000 a year by renting out their homes—and that's just through Airbnb.

Other rental sites like Booking.com, Canada Stays, and OwnerDirect Canada offer owners in several markets a variety of options for renting out a portion or the entirety of their home. But before you decide to list your space and sail off into the sunset, there are a few important considerations to take into account.
Safety

When listing your home for the first time, be sure to do it through a legitimate website or service with screening capabilities in place. Depending on the information provided by a renter, Airbnb is able to do a high-level background check on users from the United States—search out renters with their full names listed to achieve better transparency.

Read reviews of your guests to get a sense of their rental track record, and gauge your correspondence to see if you uncover any red flags. In addition to ensuring you're securing legitimate renters, consider informing friends and neighbours of your intentions so they can keep an eye out—and so they're not alarmed if they see a stranger in your home.
Preparation

When preparing to rent out your home, store personal belongings both for the comfort of your guests as well as for your own peace of mind. Consider putting a lock on one of your closet doors and treating this space as a temporary storage locker. If you have small valuables, an appropriately-sized safe can fit the bill.

While you may not want to leave too many personal belongings in common areas and guest rooms, it's also good to keep in mind the extra touches that make your home a more appealing vacation option. There should be a balance between design and function—you don't want guests to feel there's no room for their own things, but you also don't want to strip your home of all its personality and charm. Towels, snacks, and recommendations for nearby attractions can make your home feel ready to entertain.
Convenience

Deciding to rent out your home can seem like a lot of work, so weighing the inconveniences against the potential income is part of the process. For example: you'll need to consider how you will deliver keys to your guests, especially if you won't be in the home when they arrive. If renting out your home is something you're planning to do frequently, consider equipping your property with a lock box or digital combination lock. This makes it easy to send your tenants the combination on the day of the rental, minimizing the amount of coordinating you'll have to do before their visit. Once they vacate, you can reset the code and—in the case of keyless entry—have the comfort of knowing that no duplicates of your key are out in the world.

Another crucial step in preparing to rent out your home is researching how much you should charge. This depends on several factors—is your home in a highly-desirable, walkable neighbourhood? Are you near local points of interest? What are properties near you charging per night? There are a variety of online tools that offer precise estimates based on the number of rooms in your home, fluctuations in demand for your location, and other more specific details.

Another consideration when it comes to your asking price is whether your property offers guests a unique experience. Is it on a lake or near a ski hill? You might be able to charge a premium for these perks. The quality of your pictures and the level of luxury you're offering guests are also important components when deciding what to charge.
Cleaning and Management

Whether you'll be hiring a cleaning company or handing over the details to a rental management company, the spotlessness of your property will impact how highly your guests rate their stay—which will affect how often guests choose your home in the future. Selecting a management approach will depend on a few factors: assess the size of your space, whether you feel comfortable sourcing, hiring, and monitoring cleaners, and whether this amount of additional organization fits your lifestyle. Rental management companies like Guestbnb or MasterHost can clean, restock, and maintain your home so you don't have to.
Legal Considerations

One of the most important aspects in preparing to rent out your space for the short or long term is the legality of doing so. Be sure to find out if your city allows short-term rentals, as some jurisdictions have stricter rules and require homeowners to acquire licenses and registration in order to list their home. In Vancouver, short-term rental operators must have a valid business licence to avoid fines. Montréal similarly requires homeowners to have a permit and comply with certain tax obligations. Toronto also has restrictions on short-term rentals. If your home is part of a strata or co-op, make sure to check the terms of your membership to avoid violating any homeowner regulations.

Apart from abiding by municipal by-laws, find out if your insurance policy covers temporary rentals, as you may be liable for any damages that fall outside your agreement. While Airbnb offers a host protection policy, experts suggest taking out additional homeowner coverage. Ensure your insurance and legal obligations are fulfilled before welcoming guests to your home.

While the process of preparing your home for rental can be an investment of time and energy, the payoff can be worth it. Take advantage of the asset of your home, and invite guests in to experience the benefits of your unique listing.
---

Draw staging inspiration from these pristine living rooms, or contact a REALTOR® for more advice on purchasing a vacation home.
This article was originally published on September 24, 2018 and has been updated on November 13, 2020.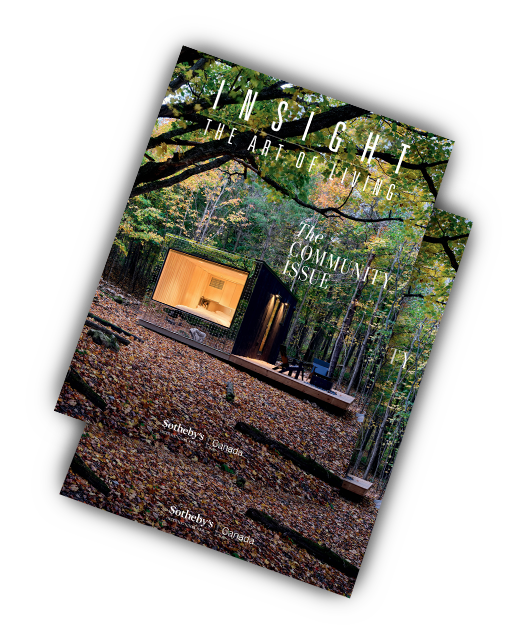 Recevez un abonnement gratuit au
magazine INSIGHT