The Pacific Northwest is endlessly enchanting. From the mist-capped mountains and colossal evergreens of the coastal rainforests to the secluded beaches overlooking the darkly sparkling ocean, this region showcases nature at its most stunning. British Columbia is blessed not only with these sublime landscapes, but with picturesque cities and towns nestled organically at the edge of the continent.

It's no wonder luxury condos are highly sought after here. They provide an urban sanctuary of glass and glamour in the centre of a wilderness utopia, where dynamic hikes and waterfront panoramas are always in close proximity—as are walkable neighbourhoods, fine dining, and diverse cultures.
A Glamorous Beach Penthouse

Get the most out of the city's setting with this one-of-a-kind penthouse apartment, located on the entire top floor of the Ocean Towers building in English Bay. Here, 360° view of sunsets and sunrises greet residents, where the ocean and the sky meet just beyond the wall-to-wall windows.

The spacious open-concept living space and long kitchen bar make it clear this space was designed for entertaining. A large terrace matches the luxury of the interior, where three fireplaces, an outdoor shower, and a barbecue station make the exterior space a prime location for rejuvenation and relaxation. Situated just steps from Stanley Park, this penthouse is Vancouver living at its very finest.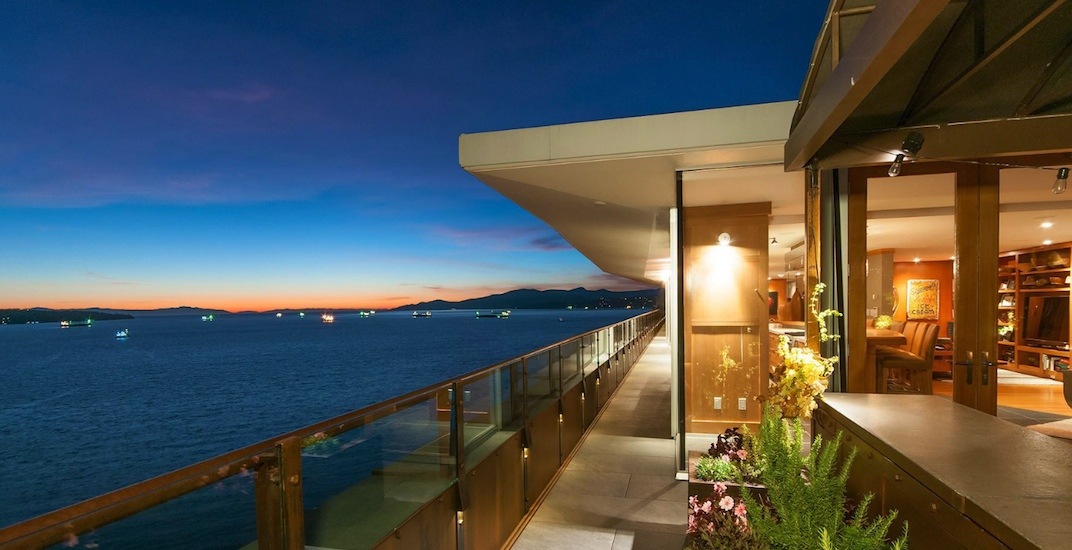 A Rooftop Resort in Tofino

Even for those lucky enough to call the Pacific Northwest home, Tofino is a premier vacation spot. Its unique location at the tip of Vancouver Island's Esowista Peninsula provides a sheltered view to the unbounded Pacific, allowing for world-class outdoor experiences in spring and summer, and cozy yet exhilarating storm-watching in autumn and winter. You can do both from this stunning seaside condo.

Spread over two storeys, the home features a total of four spacious patios—one of which is accessed via the master bedroom, where you can get cozy by the gas fireplace or unwind in the 5-piece ensuite. With a spa and restaurant conveniently located in the same building, you'll always feel like you're on holiday.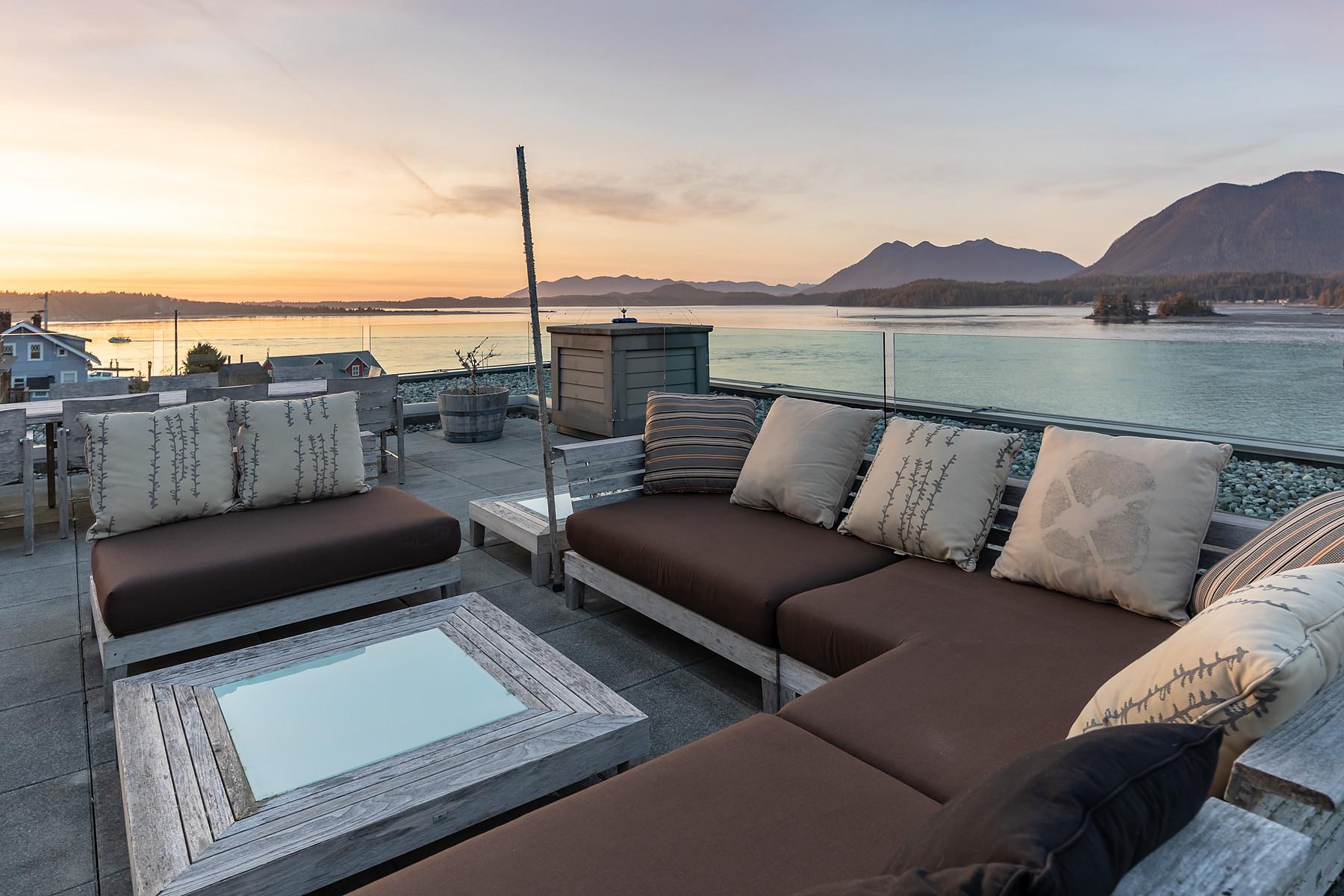 401 - 368 Main Street, Tofino, BC
An Exceptional Address By East Beach

If you're looking for an ideal blend of urban and rural, this penthouse strikes the right balance. White Rock is a quiet, picturesque community known for its gorgeous beaches, cliffside cottages, and upscale estates. Nestled in this seaside oasis, this designer condo offers you an oceanfront cabin in the sky, filled with the necessary creature comforts.

The heated walnut floors create a smooth continuity throughout open-concept living and dining room, leading to a chef's kitchen complete with custom cabinetry, designer appliances, walk-in pantry, and wine fridge. A stroll by the water, a day of shopping, or a night on the town are just a private elevator ride away. This is a home that encourages you to relax, enjoy, and explore.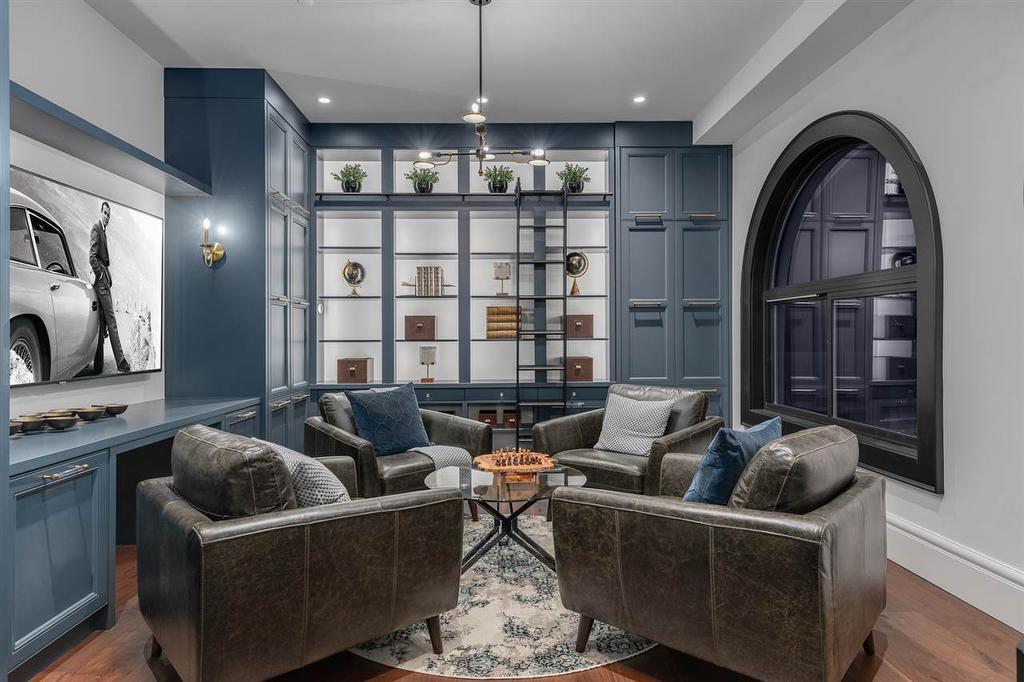 A Cradle in the Canopy

With its sky-high pillars of natural timber and immense floor-to-ceiling windows, this breathtaking condo situates itself seamlessly within Horseshoe Bay. And not just because it echoes the beauty of the landscape: the building also embraces publicly-minded community planning, with accessible walkways connecting pedestrians to the neighbouring park, and a design that resonates with the local waterfront while being reminiscent of Mediterranean villages.

This new development is carefully constructed to leave the adjacent forest intact, so your apartment feels like it sits among the trees. Meanwhile, the ferry to the Sunshine Coast, or your own boat's mooring at Sewell's Marina, is close at hand.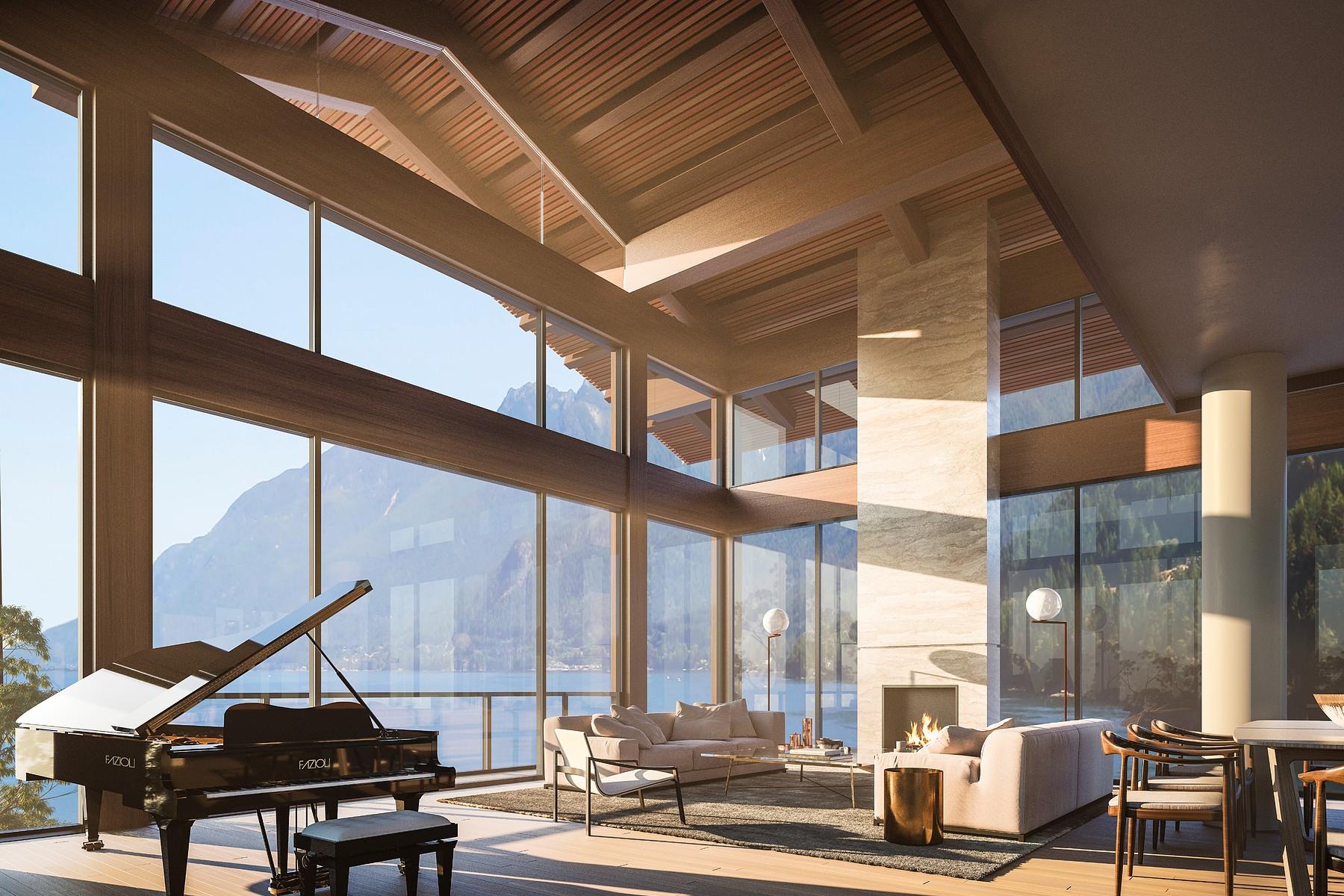 802 6707 Nelson Avenue, West Vancouver, BC
A Chic East Vancouver Loft

Create, live, and play all in one incredible location with this unique NYC-style loft apartment. An elevated kitchen overlooks a large living space, and the entire loft is well-lit thanks to oversized industrial-style windows. On the second level the bedroom includes an elevated space for an office or studio. Rustic details like the wood staircase and balcony railings emphasize the space's utilitarian chic aesthetic.

Located only minutes from Emily Carr University of Art and Design, as well as local breweries, restaurants, and transit, the loft is well-connected to the rest of the city, existing in the heart of Vancouver's artistic community.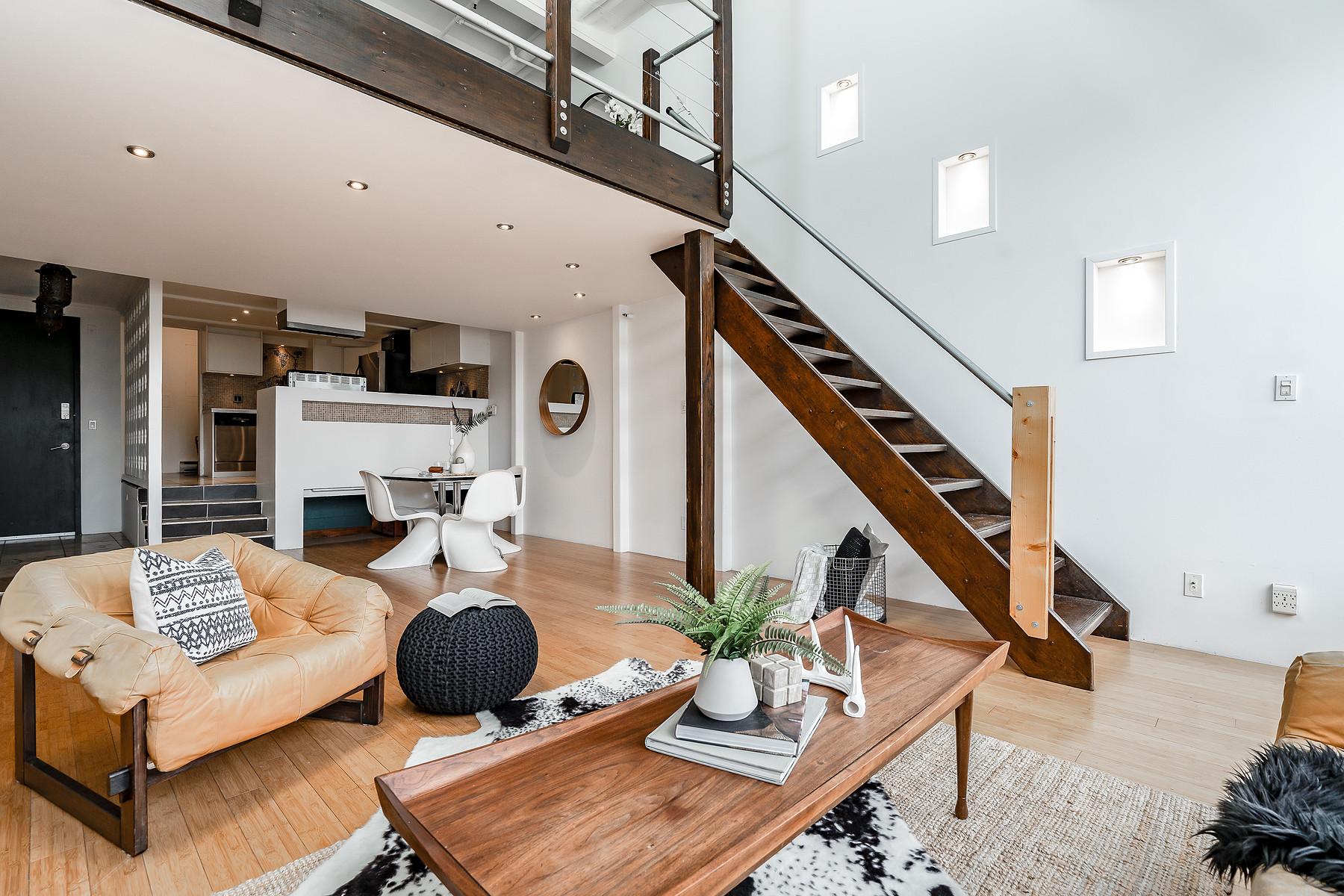 202 1850 Lorne Street, Vancouver East, BC
A Full-Floor Residence Close to the Capital

Victoria's historic downtown streets and Inner Harbour are always humming with activity, while across the water, Esquimalt is calm and serene. It's near enough to the capital to enjoy its conveniences and culture, yet its openness and peace are its selling points—as epitomized by this exclusive penthouse.

Commanding the entire top floor, you enter the suite through a statement ebony door to find yourself in an aerial mansion encircled by a 3,000-foot terrace. The marble walls and rosewood millwork make this home a work of art. Not to mention, you're minutes away from world-class recreation: venture over to Gorge Vale Golf Course to play a few holes, or leave your yacht at nearby Victoria International Marina.

There's no better place to immerse yourself in the pristine vitality of the Pacific Northwest than British Columbia, with its astonishing vistas and vibrant communities. A luxury condo on the coast brings city living to the edge of the wilderness, and is an investment whose value is as evergreen as the land that surrounds it.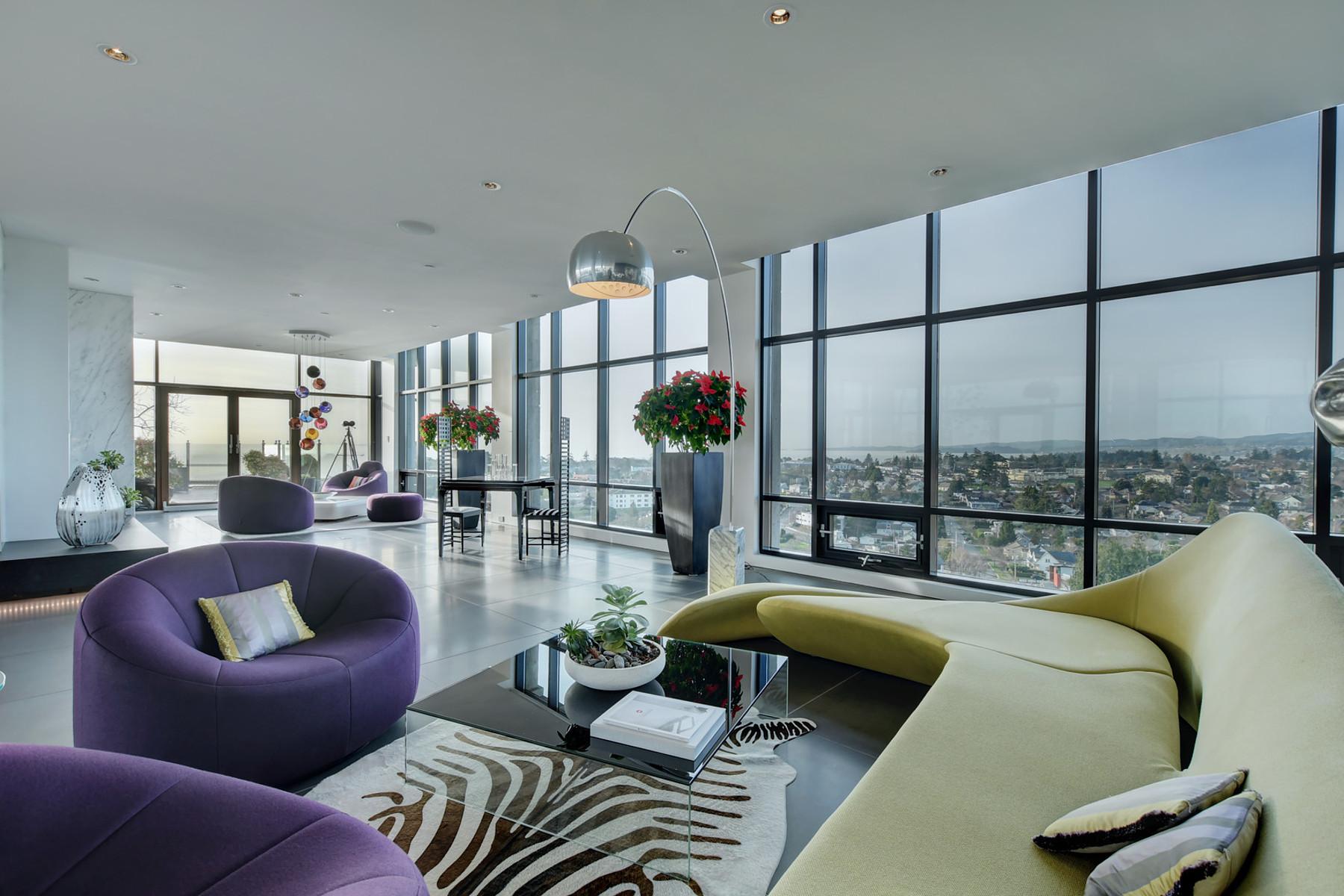 900-847 Dunsmuir Road, Esquimalt, BC
---
Ready for a cosmopolitan condo upgrade? Peruse more luxury condos along Canada's West Coast.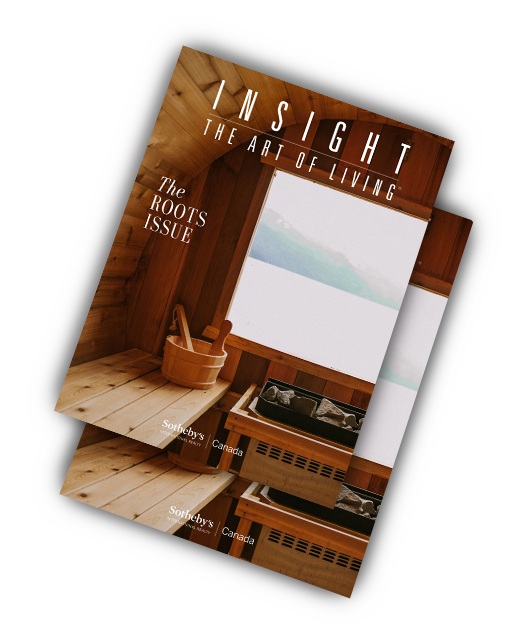 Recevez un abonnement gratuit au
magazine INSIGHT