Consistently named one of the world's most liveable cities, Calgary is also Canada's 10th most walkable city. Fanning out from the shores of the winding Bow River, the city boasts quiet residential enclaves, exciting industrial areas, and beautiful character neighbourhoods. Best of all, many areas are completely navigable on foot. The following are our top picks for walkable neighbourhoods in Calgary.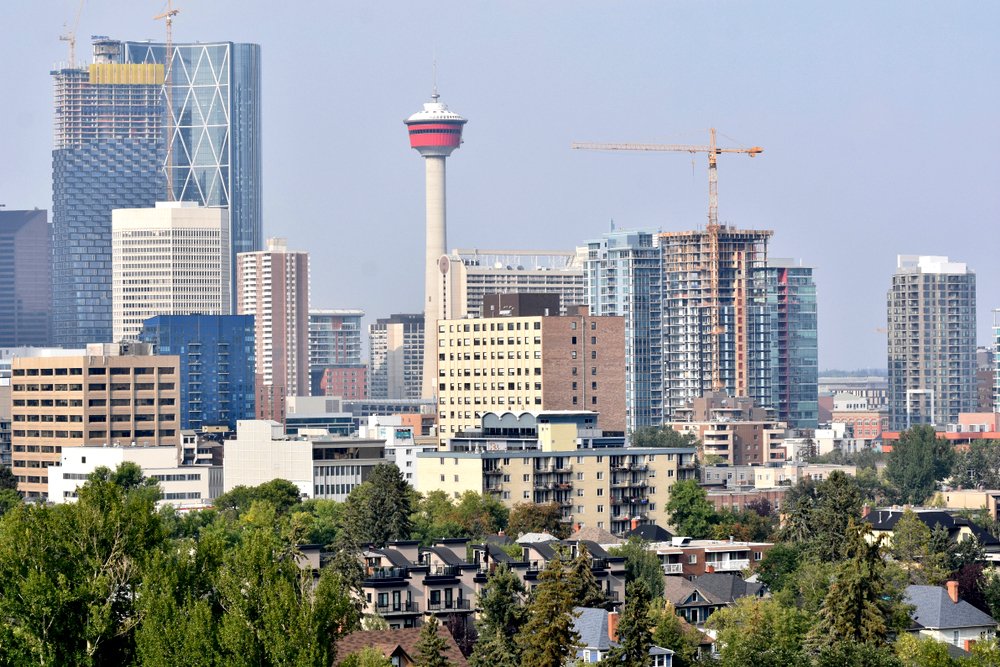 Upper and Lower Mount Royal

The pretty, tree-lined boulevards of Upper Mount Royal are home to some of Calgary's most stately and luxurious single-family dwellings, and Lower Mount Royal boasts an excellent collection of classic brick condo buildings. Both Upper and Lower Mount Royal have good walk scores (72 and 86, respectively). In Upper Mount Royal, enjoy a quiet stroll and admire the surrounding homes, which include a mix of century-old and modern builds. In Lower Mount Royal, take a tour of the shops and restaurants of 17th Avenue: try Less 17 for urban menswear and gravitypope for unisex apparel and shoes, then dip into brasserie dining at Royale.

Browse homes in Upper Mount Royal and Lower Mount Royal >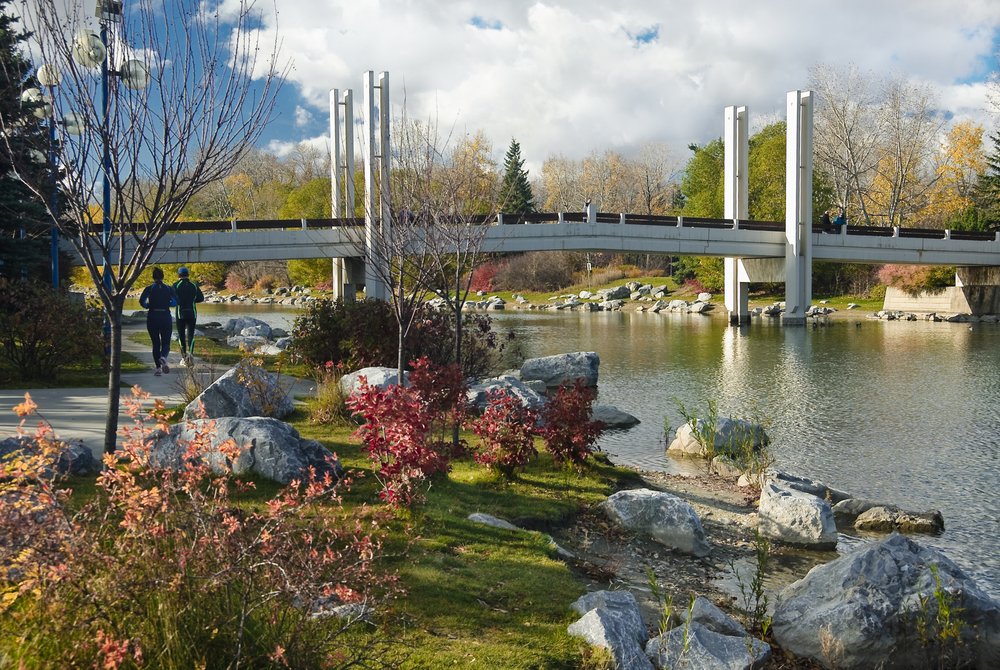 Eau Claire

Tucked into a bend of the Bow River, Eau Claire is an urban parkland with beautiful water views, a large public plaza, and a walk score of 91. Go for a stroll along the beautiful waterfront Eau Claire Park, then cross the river to Prince's Island Park and stop for a bite at the charming River Café, named one of Calgary's Top 25 Best Restaurants (Avenue Magazine), one of Canada's Top 10 Wine Restaurants (Wine Enthusiast Magazine), and one of Canada's Top 100 Restaurants (Canada's 100 Best). For a late dinner, stop by Buchanan's Chop House and Whisky Bar back on the mainland for a perfect steak and some top-shelf whisky.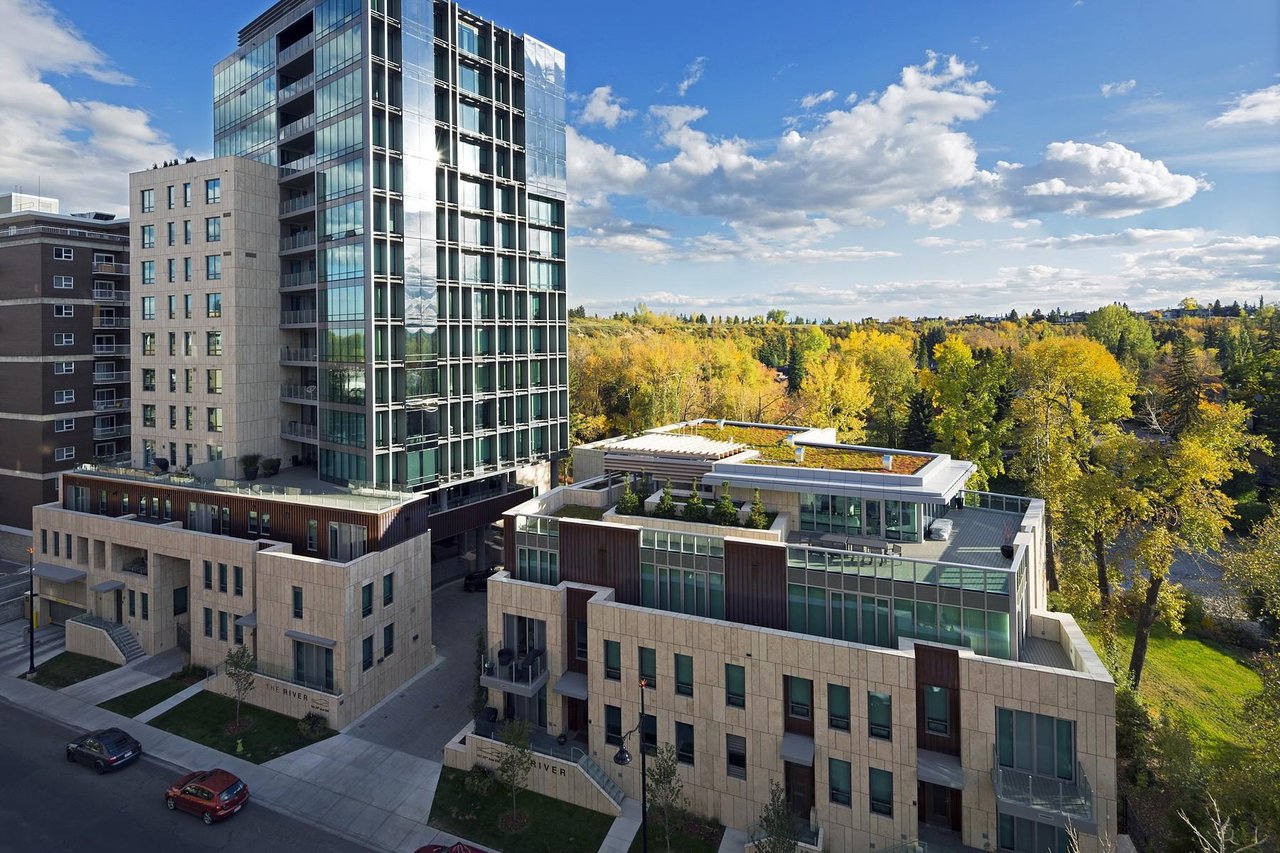 #301 137 26 Avenue SW, Calgary, AB
Mission

Calgary's Mission neighbourhood originated, as the name suggests, as a Catholic mission, and later became the Francophone village of Rouleauville. Today, it's a bustling neighbourhood with a walk score of 84. Anchored by the popular 4th Street shopping district, Mission is just a 20-minute walk from the downtown core. Do as the Calgarians do and spend an afternoon browsing boutiques like Coco and Violet and Neal's Yard Remedies; pass happy hour with a wine tasting at Vin Room. For dinner, celebrate the area's French heritage with a meal at Fleur de Sel, or opt for showstopping Korean fare at Anju.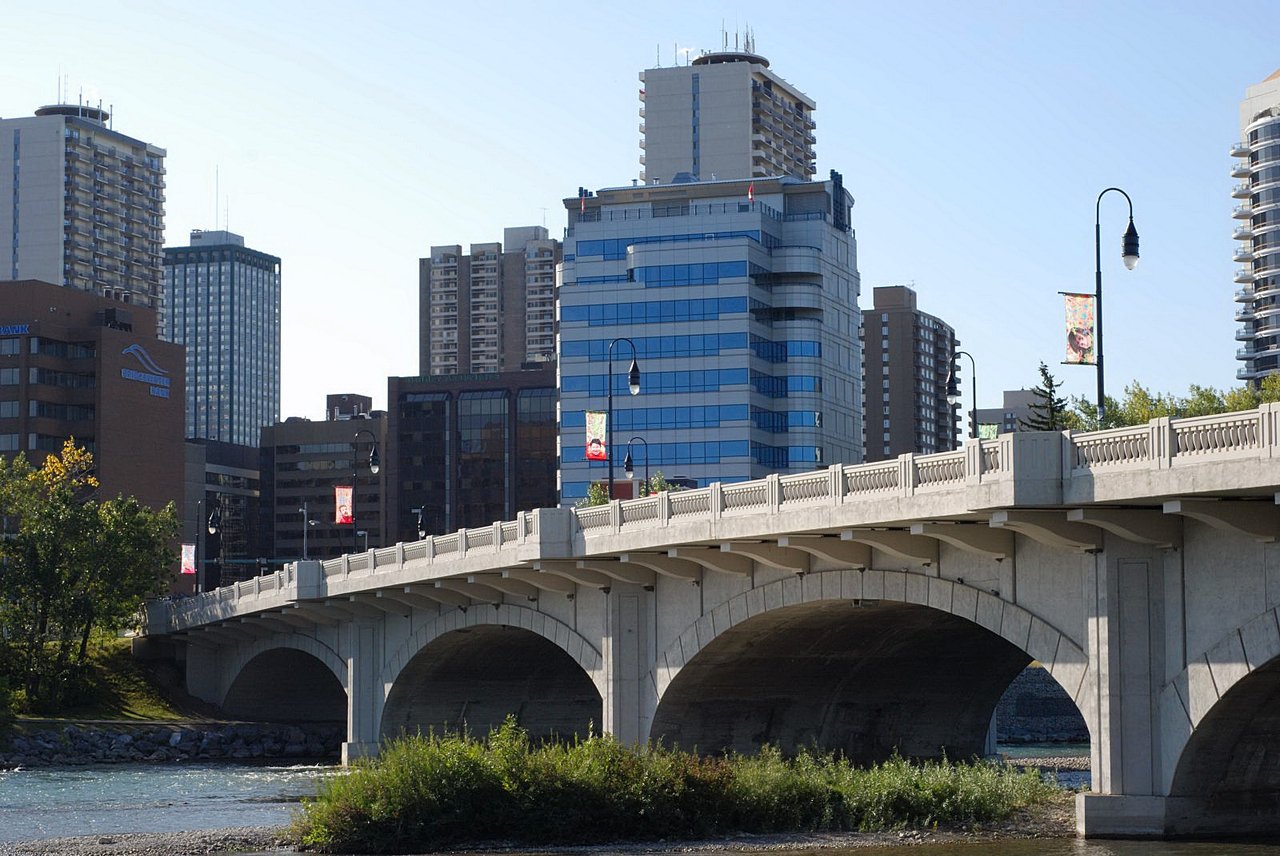 Kensington

Just across the Bow River from downtown Calgary, Kensington is made up of parts of Sunnyside and neighbouring Hillhurst. An urban village with a stylish, eclectic charm, al fresco dining, and plenty of local colour, Kensington makes for a perfect place to spend an afternoon wandering, perhaps with a stop at Brooklyn Clothing for casual menswear and leather boots. In the evening, opt for dinner and a movie: dine at Vero Bistro Moderne or Modern Steak, then catch a cult classic at the iconic Plaza Theatre, which has been operating since 1935.

Browse homes in Hillhurst and Sunnyside >

Whether you're interested in a historic home in a quiet residential neighbourhood or a trendy condo downtown, Calgary real estate has plenty of options for those who seek to live in a pedestrian-friendly neighbourhood. With world-class dining, interesting boutiques, and plenty of attractive walking paths, it's no wonder that Calgary is consistently ranked as one of the world's most liveable cities.
---

Get started on your search for the perfect home in Calgary today. Browse listings in Calgary from Sotheby's International Realty Canada, or contact a qualified REALTOR®️ to find the perfect property for you.

Photo Credits: Jeff Whyte / Shutterstock Inc., Robert Vincelli / Shutterstock Inc., Paul Lau / Shutterstock Inc., Sotheby's Realty, David Huang / Flickr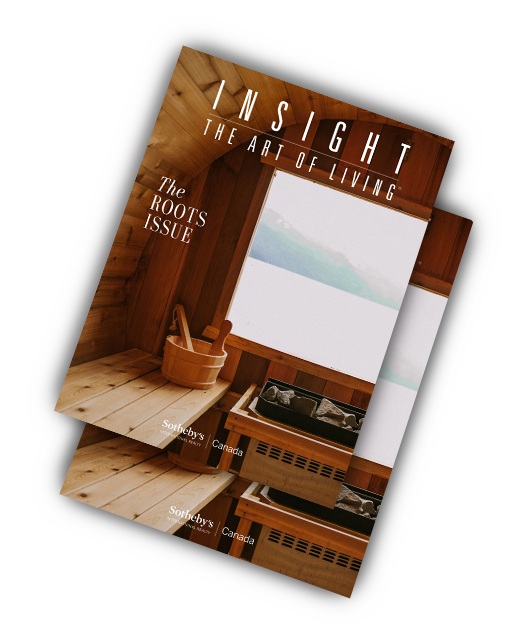 Recevez un abonnement gratuit au
magazine INSIGHT