'Tis the season for pool parties, barbecues, and beach bonfires—and the backyard is the ideal spot for summer gatherings of all types, from casual evenings with friends to glittering soirées. No matter what your ideal when it comes to entertaining your guests, you'll be inspired by the array of opportunities afforded by these six gorgeous properties across Canada.
Modern Mont-Saint-Hilaire Masterpiece, Québec

Once your guests have arrived at your secluded getaway in Québec, the trick will be getting them to leave again. The hotel-style pool takes centre stage in this yard, with a trio of fountains plashing gently into the deep end. Around it, the outdoor living space is artfully delineated into a series of separate gathering areas perfect for larger parties. Take refuge from the sun in the covered patio, or embrace its rays on the balcony above. This home is filled with pleasant surprises: turns around various corners lead to a hot tub, a fire pit, or indoors to a custom-built Finnish sauna.
Prestigious Manor Home, Vaughan, Ontario

Your guests will feel like they've stepped into the pages of a luxury magazine at this elegant Vaughan manor home. Lounge by the waters of the split-level pool, sipping glasses of frosé and reading the latest summer thriller, or retreat to the shade of one of several cabanas. Or, wait until dusk to go full Gatsby with endless champagne, twinkling garden lights, and a few hundred of your closest and best-dressed acquaintances.
Palatial Country Home, Rural Rocky View County, Alberta

Entertain in serious style in the glittering backyard of this opulent, fully-renovated home in Rural Rocky View County. Enjoy a gourmet dinner on the open-air patio complete with outdoor kitchen, illuminated by the tabletop fireplace. Then, keep the evening going at the neighbouring covered seating area, where the crackling flames of the fire pit mingle with the chirping crickets and the murmur of good conversation.
Garden Party Paradise, Boucherville, Québec

Throw a Downton Abbey–worthy garden party at this charming private estate in Boucherville, Québec. All you need to complete this picture of refinement is some iced lemonade, a selection of finger sandwiches and dainties, and a few dozen guests in their finest tea gowns and summer suits. A variety of poolside cabanas and seating areas invite natural pockets of conversation—or slip away for a stroll à deux through the flowering hedges, shrubberies, and planters.
Luxury Log Home, Mulmur, Ontario

There's no better place to enjoy slow summer days with friends than a luxury log cabin just an hour away from Toronto Pearson Airport. The spacious lawns and gardens invite games of bocce, croquet, or catch, and the in-ground saltwater swimming pool is always ready for those craving a refreshing dip. On summer evenings, gather around the outdoor fireplace on the covered deck to play games and share stories—or maybe just a bottle of your favourite red.
Vancouver Island Waterfront, North Saanich, British Columbia

Celebrate West Coast summers at this beautiful 1.55-acre estate near Victoria, B.C. The glass-roofed outdoor seating area is ringed with a barbecue, sink, and cozy fireplace—perfect for outdoor gatherings in any weather. Enjoy views in every direction, either of the mature garden or the sparkling blue waters of the ocean straits. Sloping lawns and a set of stairs lead down to the water's edge, inviting you and your guests for a starlight dip on hot summer nights.

Grand living areas, spacious dining rooms, and pristine kitchens may take the lead when you're entertaining for Thanksgiving or New Year's Eve, but the backyard is the indisputable king of summer gatherings. And with a backyard styled in the manner of one of these six stunning estates, you can't go wrong.
---

Seeking more inspiration? Browse a curated collection of homes with a focus on outdoor living.

Considering making changes to an existing backyard or patio? Discover which upgrades increase the value of your home.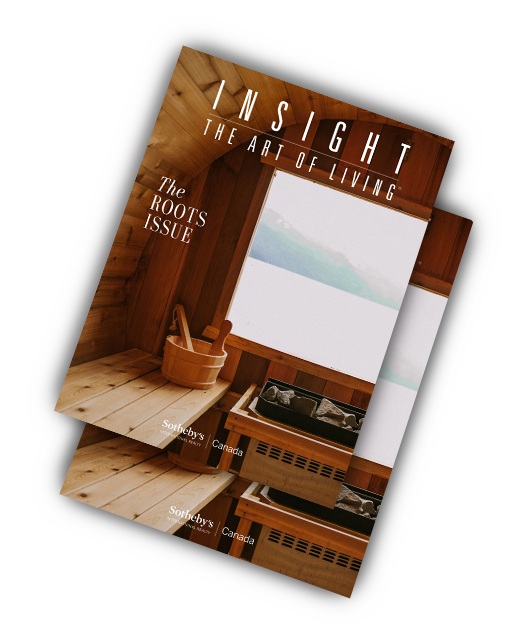 Recevez un abonnement gratuit au
magazine INSIGHT