For families making the move to a new city or neighbourhood, proximity to top schools can be a major deciding factor. When considering the most appropriate school for your children, factors like class size, extracurricular programming, and school resources matter. Often, private schools have more resources and facilities allowing them to offer smaller class sizes while fostering a strong sense of community, pride, and leadership in students.

Below is a list of some of the top private schools in Calgary organized by neighbourhood, selected based on their most recent ratings by the Fraser Institute.

Aspen Woods

Webber Academy—Elementary and Secondary
Aspen Woods is a family-oriented community home to some of Calgary's top-ranking private schools, including Webber Academy. For students in junior kindergarten through grade 12, Webber Academy offers an impressive list of facilities: the school comprises a main campus with two large gymnasiums, a science centre, and a performing arts centre with a 500-seat theatre. For student athletes, the school boasts a 400-metre running track, soccer field, and access to natural cross-country trails through the Aspens, while the elementary grades have access to several playgrounds.

Rundle College—Elementary and Secondary

Also located in Aspen Woods is Rundle College, an education centre made up of Rundle College Primary (preschool to grade three), Rundle College Elementary (grades four to six), Rundle College Jr. Sr. High (grades seven to 12) and Rundle Academy (for students with a diagnosed learning disability; grades four to 12). Each is operated on a separate campus, providing tailored education and a small school community feel. The school focuses on character development, leadership training, and good citizenship. The elementary school offers the Rundle College Jr. Cobras Sports Development Program, which prepares younger students to get involved in athletics at the competitive secondary school level. In addition to athletics, Rundle College offers extra-curricular activities and clubs that include drama, photography, speech and debate, and robotics.

Currie Barracks

Clear Water Academy—Elementary and Secondary

Transformed from a former military base, Currie Barracks is an innovative urban village that is home to top-ranking Clear Water Academy. Clear Water Academy is a Catholic private school and provides education for students from pre-kindergarten through grade 12. Formerly ranked as the number one elementary school by the Fraser Institute, the school's aims include the development of knowledge, character, and faith in its students. Participation in athletics and outdoor education courses is also encouraged.

Fairview

West Island College—Secondary School

One of Calgary's top-ranking secondary schools is West Island College in Fairview. The school serves students from grades seven through 12, and is divided into two schools, junior (grades seven to nine) and senior (grades 10 to 12). West Island College offers a wide range of advanced academic programs dedicated to preparing its students for post-secondary education, including a French immersion program.

Altadore

Lycée Louis Pasteur—Elementary and Secondary
Lycée Louis Pasteur is a private international French school in the heart of Calgary in the Altadore neighbourhood. Louis Pasteur is the only school in Calgary to be accredited by both the French Ministry of Education and Alberta Education, offering full-day French immersion preschool, kindergarten, and grades one to 12. With a focus on bilingual education, the school provides a multidisciplinary and multicultural learning environment.

West Springs

Calgary French and International School—Elementary and Secondary

Located in the destination community of West Springs, the Calgary French and International School is one of Alberta's top-ranked French immersion schools according to the Fraser Institute. It offers a co-curriculum to students that enables them to graduate from high school fluent in three languages (English, French, and Spanish). The Calgary French and International School also offers its students enriching experiences through athletics, music, band, and drama extra-curricular programs, and prides itself on its ability to prepare students for post-secondary education.

Royal Vista

Renert School—Elementary and Secondary

Located in Royal Vista in Calgary's every-growing North West quadrant, Renert School is a private school offering programming to students from kindergarten through to grade 12. It is known for being one of Calgary's leading schools in the area of mathematics, and ranked in the top two private schools in the province in a recent Fraser Institute ranking of elementary schools. Renert's unique approach to education means the school groups students based on their skill level as opposed to exclusively on their age.

Whatever the educational needs of your family, there is a community in Calgary with a private school to suit you. With a focus on extracurriculars, small class sizes, and especially academic excellence, one of these top-ranked Calgary private schools is sure to offer exactly what you're looking for.

---

Find a home in your ideal neighbourhood from among these inspiring Calgary listings.

Photos: Tomas Kulaja / Shutterstock, Webber Academy, Monkey Business Images / Shutterstock

This post was originally published on July 27, 2016 and has been updated on September 26, 2019.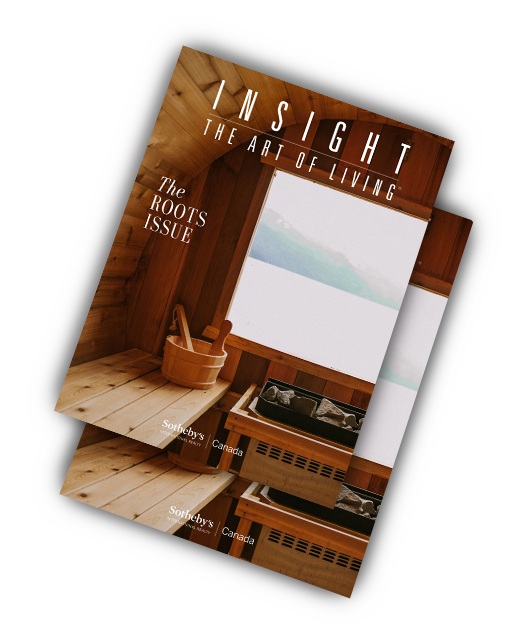 Recevez un abonnement gratuit au
magazine INSIGHT