Kitsilano, or « Kits » as the locals call it, is one of Vancouver's most coveted neighbourhoods. Located on the south shore of English Bay, it's just 10 minutes away from downtown Vancouver. The area's western and eastern boundaries are Alma Street and Burrard Street, and the southern boundary is 16th Avenue.
With its upscale shops and restaurants, top schools, and proximity to the beach and city centre, Kitsilano attracts both families and young professionals who are looking for every convenience in a beautiful setting.
Places to Shop
Hills Dry Goods
Located on bustling West 4th Avenue, Hills Dry Goods is an expansion of a third-generation family-owned business in nearby Kerrisdale. The shop's decor has a vintage feel, and the selection of high-quality women's clothing and accessories is effortlessly casual and current.
gravitypope
Since 2004, gravitypope has been providing an unparalleled selection of fine shoes to the residents of Kitsilano. They import footwear from all over the world, and also stock their own line of shoes. The boutique features 1960s chandeliers and Carrera marble tables, which make for a fun, whimsical space. They also have a clothing shop, located next door.
skoah
After a day of shopping on West 4th Avenue, skoah is the perfect place for some pampering. It first opened in Vancouver in 2001, and now has several locations in Greater Vancouver, Calgary, and the United States. The spa offers « personal training for your skin », with a wide variety of customized facials including a « mancial » for men. Their popular line of skin care products are available for purchase in store.
Places to Eat
Fable
Trevor Bird's farm-to-table kitchen was born on Top Chef Canada. Today Fable occupies a historic, rustic space on West 4th Avenue, complete with exposed brick and reclaimed wood beams along with handcrafted shelving and signage. The menu features locally sourced ingredients, and changes seasonally.
Maenam
You'll find a modern take on traditional Thai cuisine at Maenam. Locally sourced seasonal ingredients and incredible flavours have helped make the restaurant a local institution: it was named Restaurant of the Year by Vancouver Magazine in 2016, and has was won gold for best Thai food every year since 2009.
AnnaLena
Ranked as one of Canada's best new restaurants in 2015 by EnRoute, AnnaLena is named after chef Michael Robbins' two grandmothers, Anna and Lena. Enjoy a fresh take on Canadian fare in a contemporary black-and-white setting. Reservations are recommended.
Thomas Haas
For something sweet, pay a visit to Thomas Haas on West Broadway. A fourth-generation pâtissier, Haas brings his European training and international accolades to his Vancouver stores. His mouth-watering desserts, breakfast pastries, sandwiches, and chocolates draw in visitors from neighbourhoods across the city.
Things to Do
Kitsilano Beach
One of the most iconic spots in Kitsilano is Kitsilano Beach. Whether you'd rather play volleyball, basketball, tennis, or just soak up the sun, the activity options are endless. The beach is also home to Vancouver's only saltwater swimming pool, which is open from May to mid-September. After a fun-filled day by the water, watch the stunning sunset with a glass of wine at The BoatHouse Restaurant.
Museum of Vancouver
Right by Kitsilano Beach is the Museum of Vancouver. The museum's exhibitions aim to inspire and spark conversations about the city, its history, and the future. Exhibitions such as « Your Future Home: Creating the New Vancouver » and « Vancouver in the Seventies » bring together the past, present, and future. The entry fee also includes admission to the H.R. MacMillan Space Centre and the Vancouver Maritime Museum.
Bard on the Beach
Bard on the Beach has been an integral part of Vancouver summers since 1990. The professionally acted, not-for-profit Shakespeare Festival takes place in custom-built tents in picturesque Vanier Park. They perform four productions each year, with shows running from June to September.
Schools in the Area
There are both public and private school options in Kitsilano. St. John's School is an independent, IB World School with 560 students from Kindergarten to Grade 12. The area's public high school is Kitsilano Secondary School, which is in the final stages of a $62 million seismic upgrade and renovation—it's expected to be complete by spring 2017.
Discover available properties in this neighbourhood by visiting Sotheby's International Realty Canada.
Photos courtesy of Hills Dry Goods, gravitypope, skoah, Fable, Jeremy Lim, AnnaLena, Thomas Haas, Shawn Nystrand, Guilhem Vellut, *MandyJ*, KMBR Architects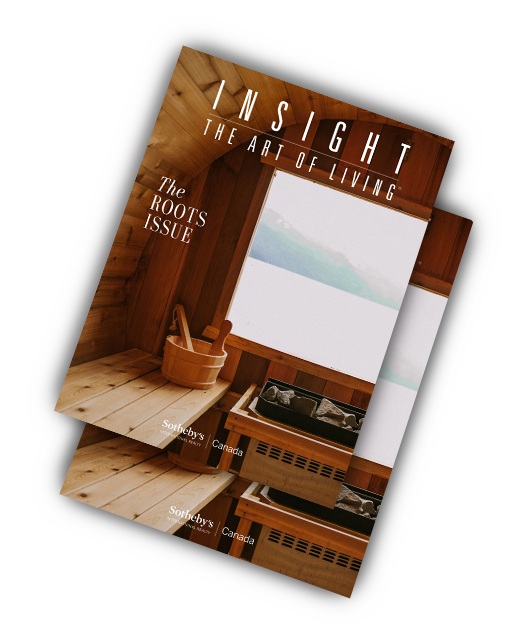 Recevez un abonnement gratuit au
magazine INSIGHT