As more Canadians prefer ageing in place, selecting the right community and making sound design choices can mean all the difference.

Getting older comes with changes, but in Canada, there have never before been as many options for aging in place in communities big, and small. For people who value an active lifestyle, and individuals who are looking to maintain their culturally plugged-in life well into retirement years, deciding on where to plant roots for the long-term comes with a few considerations — infrastructure, design and welcoming communities. "What am I going to do? Is it too isolated? What's the community like? Is there good health care? How am I going to get food? These are all things you're going to want to ask yourself," says Gianpiero Furfaro, managing broker for Sotheby's International Realty Canada at Sun Peaks, British Columbia.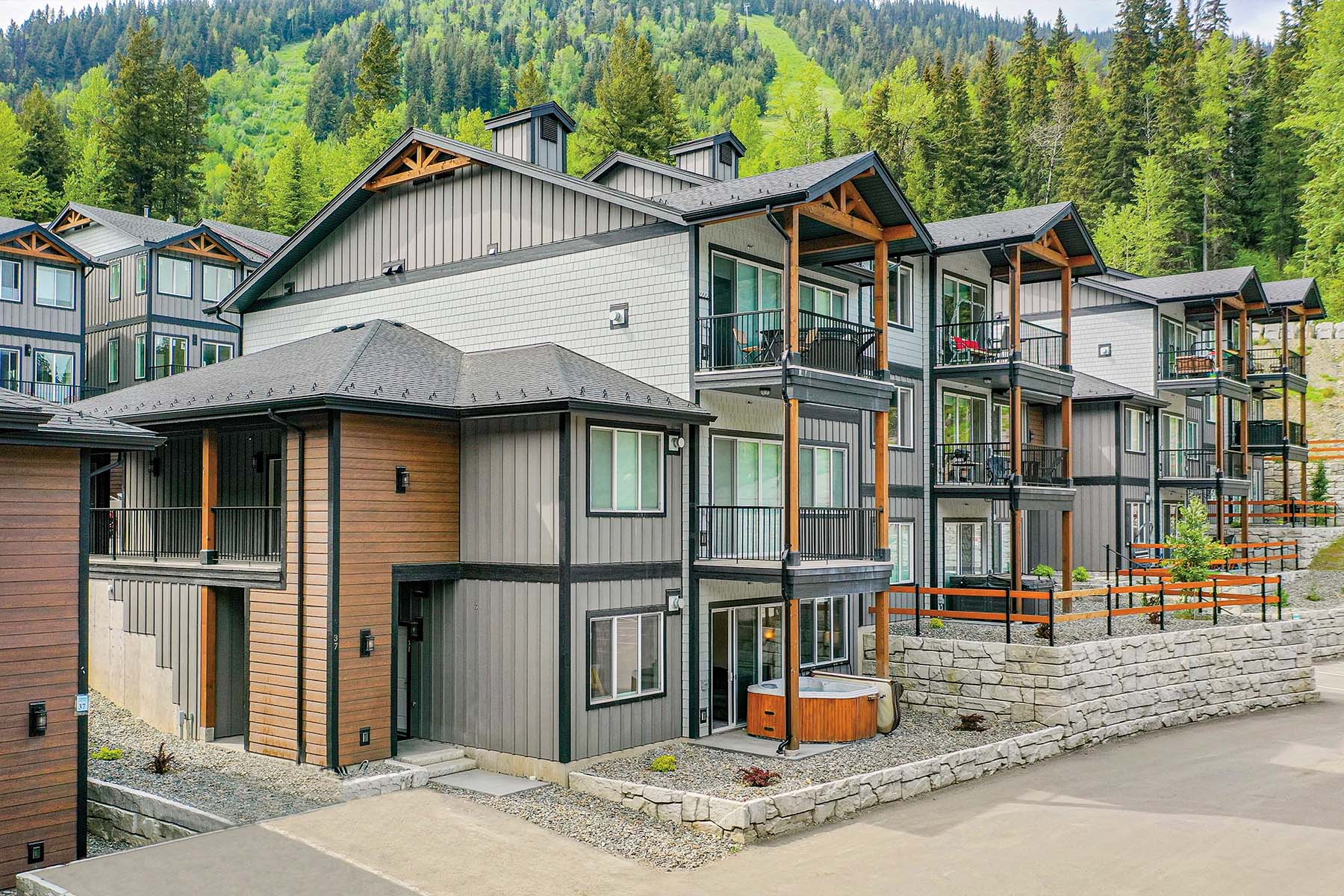 In a community like Sun Peaks, a municipality built right onto a ski resort, the advantages are clear — a day by the lake watching baby turtles hatching on the banks, eagles nesting in the trees and a night of stargazing the Milky Way. Proximity to a hospital, an international airport, and a steady dose of green and blue-rated ski runs are also pluses, as is the neighbourhood called The Cottages and The Cabins, a fairytale-like enclave where Hallmark films its Christmas movies. (Yes, really.) But living in a community where going grocery shopping can be an endeavour and long Canadian winters fill driveways with fluffy snow, offer things to consider for people looking to buy property they can grow into

Luckily, some of those questions are ones you can design answers for. For example, in mountain towns including Sun Peaks and Canmore, Alberta, heated driveways to help with the snowfalls are growing in popularity. Homes in Canmore, (which is tucked in a valley and scales up a mountainside,) tend to be multi-level, so in-home elevators are common, as are main-floor master bedrooms.

In Prince Edward County, Ontario, broker Iris Andrews says she's seeing more design customizations geared toward future needs than ever before. Clients are looking at easily maneuverable kitchens with wide berths around islands, pull-out pantries and appliances that can be adjusted by height. In bathrooms, says Andrews, slip-resistant tiles and textured hardwood belie heated floors, and walk-in showers now have devices like grab-bars already integrated to fit the aesthetic, in sleek, modern finishes. She says people are also designing right down to the doorknobs, installing lever door handles on interior doors for when turning doorknobs eventually becomes a challenge.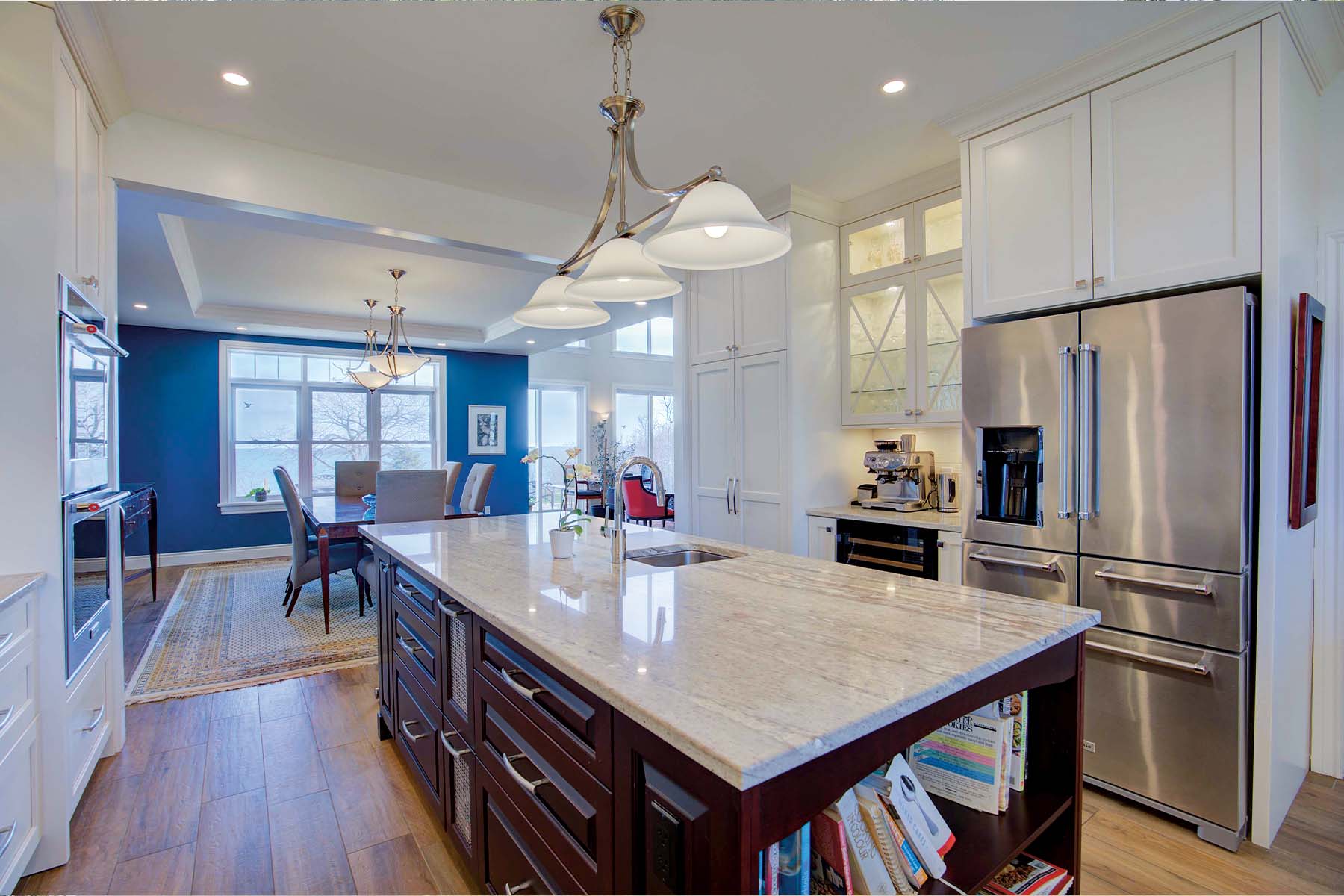 Another critical component to aging in place is staying active, says Chris Vincent, managing broker in Canmore, Alberta, which is surrounded by mountains. Ski teams at Norquay, a nearby resort, boast members in their 90s, and a neighbourhood like Spring Creek hosts active hiking and biking groups through its homeowner's association and seniors' facility. "That way, even if people are moving to the community when they're newly retired, there's a way for them to make friends," he says. In Sun Peaks, Furfaro says he knows a local 70-something who paraglides and participates in Ironman competitions with his son. "Here, there's an activity for everyone. People are happy and they want to do things, which keeps the mind sharp," he says. "It makes you motivated to get out of the house and move."

And while Prince Edward County offers waterfront property steps from the sprawling beaches of Sandbanks Provincial Park, Andrews says it's the people that are the real draw. "We live in a community where there are lots of friends and neighbours who embrace small-town living. It takes you back to the days when you were growing up, when neighbours all really looked out for each other," Andrews says. "In town at the grocery store, people will carry your bags out for you. The pharmacist knows you by name, will sort out all your pills for you and deliver them. You're not forgotten living in a community like this. You're a significant part of it. I think that's a healthier way to age."

---

By Katherine Laidlaw – *This article originally appeared in INSIGHT: The Art of Living | Fall 2022.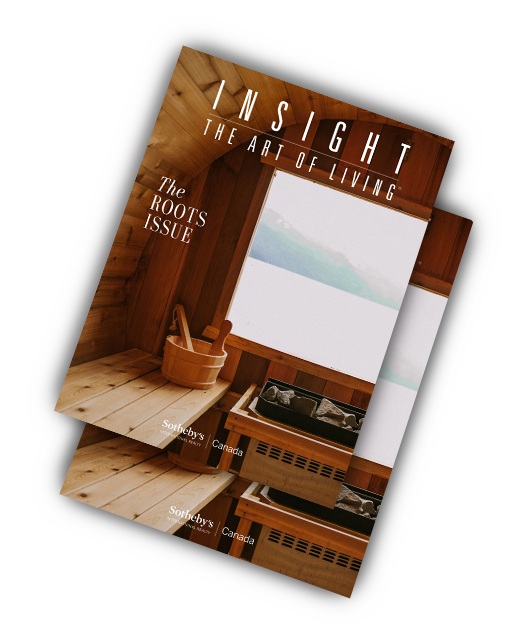 Receive your complimentary subscription to
INSIGHT: The Art of Living magazine