In modern society, the human desire to develop meaningful connections and a sense of belonging has never been stronger, and yet for many, a sense of isolation prevails. Community building is one of the most important endeavors we can undertake. By fostering connection and by creating the infrastructure for experience sharing, we elevate individuals and our society as a whole.
In this edition of Insight: The Art of Living®, we explore how community is not only created through the thoughtful planning and design of physical spaces, but the creation of shared cultural experiences that provide opportunities for understanding. Meet photographer Meryl McMaster, a Canadian Plains Cree artist who works to explore "the self in relation to land, lineage, history, culture and the more-than-human world." Explore lobbies in Canada's chicest hotels, including The Drake's new Modern Wing in Toronto and the lobby at Versante Hotel in Richmond, B.C., which serve as cosmopolitan community hubs for international travelers and residents alike. Discover Canada's most intimate park spaces, many comprised of no more than a lot of land, that represent the country's best in community making and urban design.

Within Insight, "The Community Issue", and at sothebysrealty.ca, you will also meet our local and global network of industry-leading Realtors®, and discover homes located across Canada's diverse and most breathtaking communities.
Whether within your neighourhood, or across borders and cultures, we hope that this edition will inspire you to strengthen your connection with the local and global community that surrounds you.
Sincerely,
Don Kottick
President & CEO
Sotheby's International Realty Canada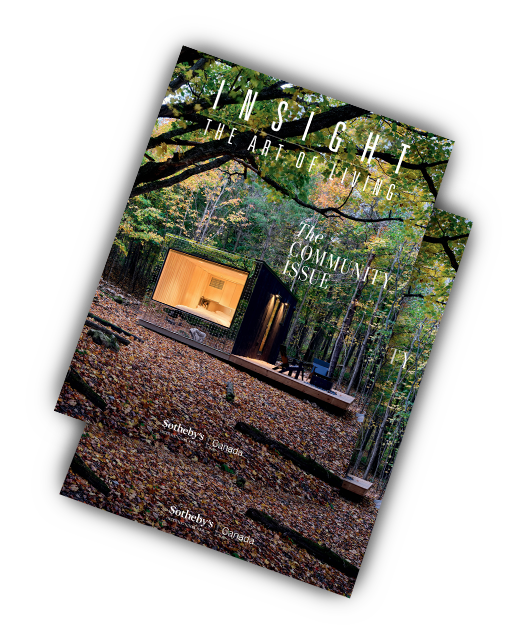 Receive your complimentary subscription to
INSIGHT: The Art of Living magazine