Sotheby's International Realty Canada announced its official debut into Atlantic Canada with the launch of its operations in Nova Scotia. The company's expansion into the Maritime region has been highly anticipated by the Canadian real estate industry, as well as real estate consumers in the region. This strategic expansion is a reflection of the brand's continuous commitment to growth across Canada, and solidifies the company's brand presence, marketing platform and sales network from coast to coast.
"This is a major milestone for our iconic brand and growing national network," said Don Kottick, CEO and President of Sotheby's International Realty Canada. "We have many clients across Canada who are interested in relocating to Nova Scotia, and in purchasing vacation and investment real estate there. We have also received overwhelming interest for our luxury real estate services from new and existing Nova Scotia residents and agents. Sotheby's International Realty Canada is committed to being where our clients are and where they want to be. I am excited to bring our iconic brand to Nova Scotia and share our exceptional knowledge and expertise in global marketing with agents and clients in this beautiful region."
This region is led by Scott Bryant, Regional Director, Atlantic Provinces. A renowned real estate industry leader, Bryant will be leading the company's operations and strategic expansion in the region, and will be building a team of experienced and high-performing real estate professionals to represent the Sotheby's International Realty brand and service offerings. Angie Bryant, one of Nova Scotia's highest performing agents, and her team have also joined the inaugural Sotheby's International Realty Canada office.
"I am excited to be a member of the leadership team at Sotheby's International Realty Canada, and to be introducing the brand's elevated marketing and technology platform and powerful sales network to the Atlantic provinces," said Scott Bryant, Regional Director, Atlantic Provinces. "This brand is unparalleled in its connectivity across the country and the rest of the world, and its legacy of excellence and highly specialized team of real estate and marketing professionals puts the brand in a class of its own. I look forward to building a team of experienced and top-performing Realtors and staff who will raise the bar in expertise and client service for real estate in Nova Scotia and Atlantic Canada."
Now regarded as one of the country's most desirable residential and recreational real estate markets, Nova Scotia is the most populated province in Atlantic Canada and considered one of Canada's fastest-growing regions. According to the Canadian Real Estate Association, in June 2022, the average residential sale price in Nova Scotia saw a year-over-year increase of 14.8%, a signal of continued growth and demand for the region's real estate.
>>> Learn more about our professional real estate services in Nova Scotia.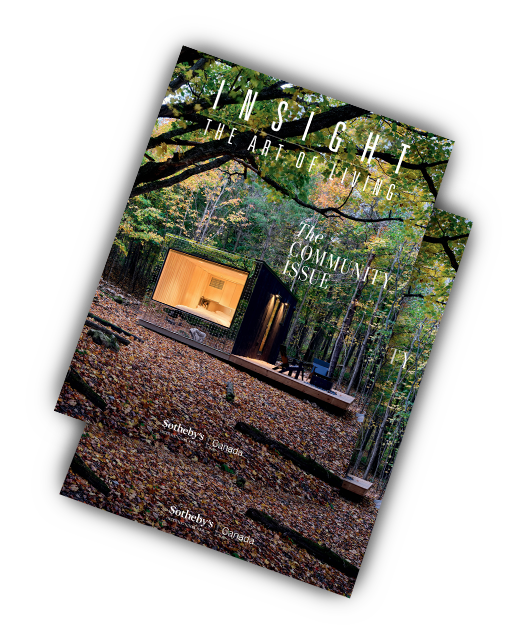 Receive your complimentary subscription to
INSIGHT: The Art of Living magazine