There is a fantastic mystery attached to minimalism. In real estate, this applies not only to a property, but to its owner as well. It could be that these contemporary home designs feel as though they are devoid of clues. Perhaps there are fewer pieces of statement-making art, or the sentimental treasures we collect over the years are hidden in shelving that requires a knowing push or pull where a knob might otherwise expose the secrets within.

Minimalism encourages reflection, thought, restraint, and smart conversation. This is especially true when it comes to designing an impressive minimalist home. Where so often there is a tendency to fill a space, clean, contemporary residences rely on the consideration of light patterns, conservation, and intuition, among other details.

Spacial Philosophy
Finding an identity or philosophy for a new space can come about a few ways. It may be rooted in a historical or local context, maybe it stems from an entire culture—like Elysium, a "place of happiness"—or perhaps it comes from a design principle such as wabi-sabi, which encourages its subjects to embrace the beauty in imperfection (cracks, scratches, and a warm, visible wearing-out process are encouraged).

Deliberate Materials
Time and again we hear of fine materials being sourced from all over the globe. While craftspeople and artisans are not easily centralized for our convenience, there is something to be said for going on a hunt for local, raw materials. It is an investment in time, which can be more rewarding than originally thought. If you do outsource, do your research and look for texture—this will add a richness to your space.

Natural Elements
Pay attention to when the light lands in your space and where. Take care not to uproot foliage unless absolutely necessary. Minimalism doesn't necessarily speak to a starkness, but an interest in working with what is simplest. When it comes to landscape architecture, or even window treatments, that may mean leaving a towering oak exactly where it is. Working greenery into a recessed wall facade or interior courtyard is also welcome.

Spatial Focus
Eliminating distraction is paramount to clean spaces, and paring down display items allows time for eyes to rest, shoulders to drop, and guests to take in what is there. Not to say that one feature piece should steal the room, but rather that the items of visual interest displayed allow for pause.

Scale and Form
Layout is a chief element in minimalist homes, even in small spaces (an apartment may be tall instead of wide or feature a loft bedroom). In larger spaces, flow is secondary to purpose-led rooms and circles back to philosophy. How are we living in our spaces? How much time do we spend there? What elevates these rooms, hallways, or yards? Light, sound, openness? Long hallways allow for more movement; the soft curve of a staircase brings in organic form; scattered floating shelves nod to a love of linear art.

Additional design direction may seem more obvious: with pared-back colour and a love of neutrals, natural materials will shine. Carry this style throughout your space (metal accents, lighting design, fabric choices). In these simple spaces, distraction is gone; we tap back into ourselves.

Looking for more ways to incorporate minimalism into your home? Check out our Lifestyle Collections for the latest minimalist design trends and real estate inspiration.

---

This article was published on August 10, 2022. It was originally published on Sotheby's International Realty's Extraordinary Living Blog and has been adapted for Sotheby's International Realty Canada's Insight Blog.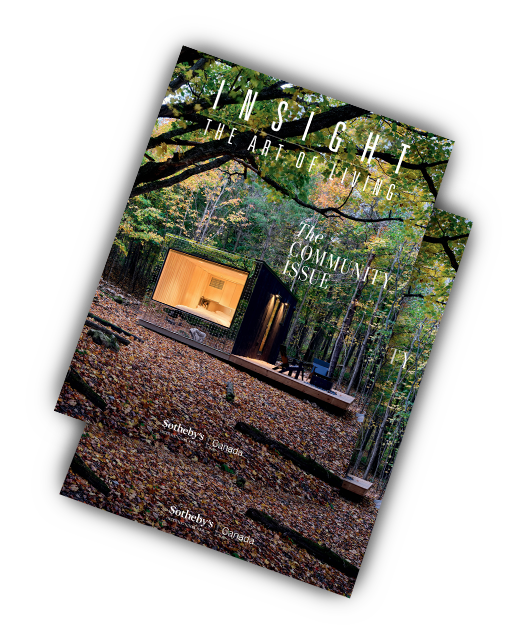 Receive your complimentary subscription to
INSIGHT: The Art of Living magazine