Out of the one-liners in her memoir, Stories I Might Regret Telling You, the Canadian-American singer-songwriter Martha Wainwright claims that one particular self-observation speaks volumes: "I'm less Sophia Loren and more Anna Magnani."

"I know it's ridiculous to pair myself up with one of the greatest dramatic actresses in history," Wainwright says, via Zoom, laughing while trying to explain the context of her text message. She's speaking from the living room of her home in Montréal — a rambling Victorian house bought some 25 years ago by her late mother, Anna McGarrigle (of the famed sister folk duo Kate & Anna McGarrigle). It's the birthplace of hundreds of songs written by her and her famous family, which includes her Aunt Anna, her brother, Rufus, and her father, Loudon Wainwright III. It is also where she first saw, on TV, Anna Magnani's rage theatrics, subtitles and all.

"In movies she was in, like L'Amore, I see myself as very Magnani-like, the way she openly and outwardly shows her franticism and intensity," Wainwright says. "She had this reckless abandon to her…. [She] didn't try to be in control of her emotions or her art. She just let it be wild. I never saw myself as Sophia Loren but [as] Anna Magnani, [who], while still beautiful, isn't about being an ideal feminine archetype of sexuality. And neither am I."

Referencing her connection to the Italian actress isn't that far off. Magnani, like Wainwright, never formally studied her craft. The actress was first a singer, and dubbed, in her salad days, the Edith Piaf of Italy, learning how to emote by performing heartbreaking, dark-humoured Roman folk songs à la Piaf. Wainwright herself recorded a brilliant collection of Piaf songs in 2009 on her all-French album, Sans fusils, ni souliers, à Paris: Martha Wainwright's Piaf Record. Also of note is how Wainwright's six-album, 25-years-plus career has garnered critical praise, same as Magnani's movie scenes, with reviews like "unbridled" (The New York Times), "Herculean" (Toronto Star), "self-empowered" (Pitchfork) and "ahead of her time" (The Guardian). The observation from The Guardian can easily be applied to Wainwright's songs, such as "BMFA." Embraced more than a decade after it was recorded, "BMFA" was subsequently rediscovered when it was included in the soundtracks of HBO's Emmy-winning series Big Little Lies and Netflix's Orange Is the New Black.

This late-to-be-embraced phenomenon is something Wainwright has since grown accustomed to, although, as her book chronicles in detail, it tormented her for years. "I had to come to terms with the fact that some of my songs are sleepers," she admits. Then, there are those "prediction songs," she says. "Some are like tarot cards… because they predict what is going to happen to me before it even happens." Wainwright's memoir clarifies which songs offer clues on how her discography foreshadows her biography. One such song is "Far Away," which Wainwright released in 2005 and which, most recently, she has been regularly revisiting on the stage. The lyrics — "I have no children/I have no husband/I have no reason/To be alive/Oh, give me one… — foretold a child custody battle after the dissolution of her marriage to Brad Albetta, her former bassist and the father of her sons, Francis and Arcangelo. (They now have joint custody of the children.) "There are songs on all my past records that talked about my difficult marriage, so that you could kind of see what was going to happen before it happened," Wainwright says. "The songs got more and more telling of the difficulty. It got so that the lines of art imitating life and life imitating art were completely blurred."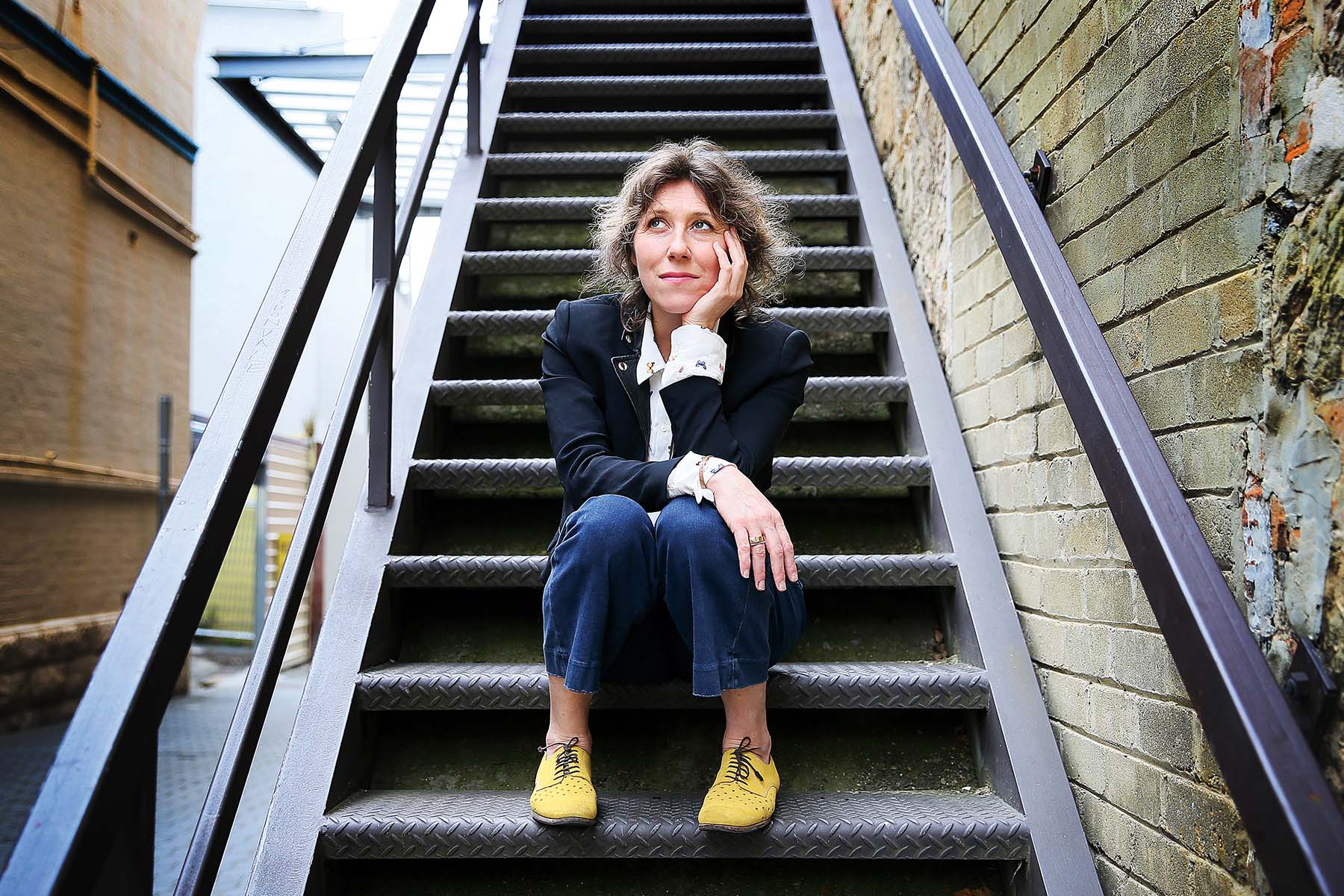 In contrast, the lead single and title track of her most recent album, Love Will Be Reborn, was a sonic crystal ball. It was written during a dark time in her life, while the divorce litigation was going on, and yet, Wainwright's optimism was apparent, as the song's title suggests. "The inner person in me knew that deep down, things were going to get better and a new love would show up, and it did. I ended up writing a love song for the second half of my life and then living it."Sometime after her divorce was finalized, Wainwright met her current partner, Nicolas Deslis. During the height of the pandemic, the two worked closely together to keep Ursa open — Wainwright's hybrid café/ cabaret/music venue in Montréal's Mile End neighbourhood. All the while, she was also leading rooftop singalongs — live-streamed local events dedicated to health-care workers. It was during one of these spontaneous concerts that Wainwright rendered a gripping version of "Message to Michael" (renamed "Message to Martha"), which was popularized by Dionne Warwick.The performance echoed Wainwright's own associations with other empathic, gifted women who have the power to see and sing into the future. And it can be traced to the voices that filled the halls of the house where she grew up and where she still lives. Just like operatic soothsayers Maria Callas and Renata Tebaldi and rock and folk godmothers Patti Smith and Emmylou Harris, Wainwright made career choices that have entrenched her as an iconoclast whose art defines her life and vice versa. And much like those who have paved the road before her, Wainwright's life story will need to be adapted for the silver screen. "A film is definitely in the cards," she says. "In my dream scenario, Gaby Hoffmann and Maggie Gyllenhaal can play me at different stages of my life. I can play my mother, and Rufus can be played by that beautiful actor who played [drummer] Ruben Stone," she continues, referring to Riz Ahmed, who starred in the Oscar-winning film Sound of Metal.

Cinematic ambitions aside, Wainwright also plans on touring extensively. She's heading to Europe in the fall, then back to North America to do special performances anchored on the chapters in her memoir, singing her songs, as well as her mom's songs and some of her brother's and father's songs. "There's still so much to say with music and on-page, but I'm not in a rush, so I think I'm taking 2023 off to write," Wainwright muses, noting too that she's working on a new book — fiction this time. "I'm sharing the last 45 years of my life with everyone, so whatever comes next will need to be as meaningful.

---

By Elio Iannacci – *This article originally appeared in INSIGHT: The Art of Living | Fall 2022.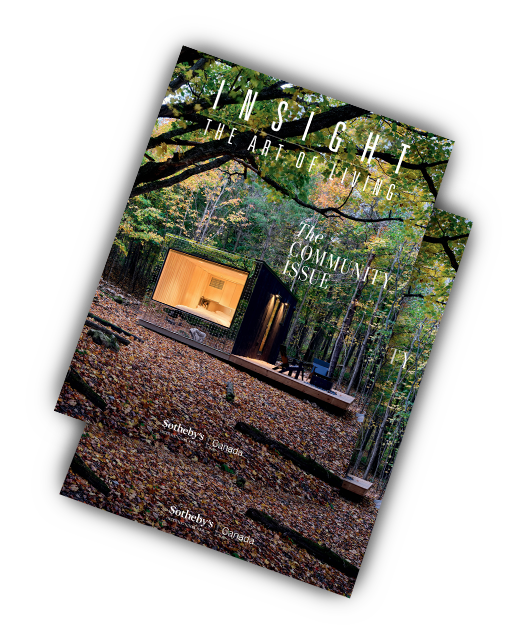 Receive your complimentary subscription to
INSIGHT: The Art of Living magazine