A home's exterior greenspaces are often the perfect place to find a moment of peace. From city plots to country estates, the configuration of a garden or the layout of a lawn can affect the overall feel of a property and add opportunities for connection and relaxation.

For those in the process of searching for the perfect view—or updating their existing grounds—here are five landscaping trends that are having an impact.

Embrace Rewilding
If you're seeking to draw even more nature to your grounds while focusing on sustainability, rewilding may be the approach for you. The practice refers to the act of ecological restoration, and for gardens this can mean reestablishing natural habitats for everything from microorganisms and bees to birds and local mammals. Rewilding calls for an abundance of domestic wildflowers to appeal to pollinators, grasses that require little to no maintenance, and plants that are free to grow where they please. With a little time, your landscape should teem with life.

Go Monochrome
In contrast to the maximalism of rewilding, the monochromatic landscaping trend thrives on simplicity. Create an outdoor space in a single hue: outfit a patio with all-white furniture and decorative accents to instill tranquility, and flow the theme outwards. In the garden, intersperse varying sizes and shapes of flowers in similar shades to please the eye. Contrast adds even more impact here: if you're longing for variety, enliven your consistent backdrop with some well-chosen bright blooms.

Incorporate Water
Sound is an important element to consider when creating a personal outdoor paradise, and the ambience of trickling water is of a piece with elevated landscaping. Not only does even the simplest water feature add a sense of calm to an outdoor space, but the choices are endless from a design perspective—from multi-level ponds that cascade into one another to modern marble fountains to natural stone waterfalls, an aquatic touch makes a garden even more appealing for those who like to listen.

Think Tall
Don't overlook the powers of height to make a landscape feel grand and sophisticated. Towering, manicured greenery like trees and topiaries lining a garden's perimeter can make a space feel palatial and secluded. Planting tall varietals like hardy hibiscus, foxglove, and delphinium adds drama and instant visual impact to an otherwise flat garden. Raised flower beds are another trending way to bring height and dimension to your grounds—they improve soil drainage and help with the longevity of your plants and flowers.

Augment Indoor/Outdoor Living
Indoor/outdoor living spaces are always a desired feature of luxury homes, but properties that showcase a seamless flow between house and garden are even more in demand this year. Large sliding, retractable, or French doors help connect kitchens and living rooms with nature, and carrying through similar details—whether through colour, pattern, or materials—lets a patio or garden become an extension of the home. To really encourage spending more time outdoors, consider incorporating an outdoor kitchen or fireplace.

Regardless of the size or style of your garden, there are myriad ways to approach a timely refresh. From letting flora get a little wild to creating an exceptional outdoor living space, this is the year to turn your landscape into a veritable sanctuary.

---

This article was published on July 15, 2022. This article was originally published on Sotheby's International Realty's Extraordinary Living Blog and has been adapted for Sotheby's International Realty Canada's Insight Blog.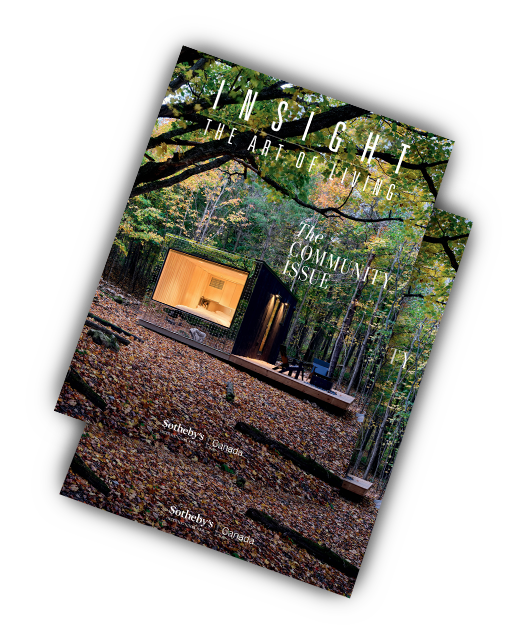 Receive your complimentary subscription to
INSIGHT: The Art of Living magazine