Whether you're looking to wow potential buyers or simply want to enhance the value of your own home, there are lots of easy and affordable apartment upgrades that can maximize your return on investment. Yet with so many options, it can be difficult to know exactly which kinds of upgrades will be the most impactful. To narrow it down, here are some key areas to consider: lighting, storage, fixtures, and energy efficiency.

Lighten It Up
One of the easiest and most cost-effective ways to lighten up a space is with paint. Apply a fresh coat of a neutral white to make the space look light, clean, and open. Choose wisely, as white paint comes in a surprising variety of choices, many with calming gray undertones. When you bring white paint swatches home , assess them in natural light at different times of the day and at different areas of the room. Also keep in mind the colours and texture in the room, such as counter tops and floors – these can affect which shade of white may be best for you.

To further brighten the space, upgrading lighting fixtures is another simple but very impactful fix. Ditch track lighting (which doesn't work well for lighting large rooms), and make a statement with a bold pendant lamp over a dining table. Add ambiance with dimmers and wall sconces in the bedroom and kitchen—two places where people spend a lot of time reading and relaxing.

Maximize Square Footage
In condos, every square foot counts, especially when it comes to closet and storage space. Consider installing a built-in storage system that takes advantage of floor-to-ceiling height. Add doors to shelves to hide clutter, and install practical hooks in hidden areas like behind doors. If you have a den-to-office conversion, build your furniture in to also maximize filing and storage space on wall space above.

Do a Mini Facelift
Complete kitchen and bathroom renovations can be costly. For a less expensive and easy transformation, repaint cabinets. Replacing them can be rather costly but a new paint job can freshen them up.

You can also update your faucets. Explore different finishes and shapes. For example, a brass faucet can be a standout feature in a kitchen with mostly stainless steel appliances. Touch-activated faucets are also a popular choice for their ease of use and cleanliness. When it comes to hardware, long and sleek shapes can modernize a room, while rounded shapes can add some traditional elements.

Get inspiration from these homes with kitchens to die for >

Embrace Efficiency
Smart home features are becoming increasingly attractive to buyers, particularly ones that make homes run more efficiently. For example, a programmable thermostat is easy to install and an affordable way to cut energy costs. New home technology on the market can automatically adapt to the seasons by self-programming itself, and often can be connected to other smart home technology that can control your lighting and home entertainment systems..

Apartment upgrades can be easy and affordable to accomplish. Focus on key elements like light, storage, fixtures, and efficiency. These types of simple renovations will help make your home more attractive to prospective buyers, and you'll enjoy a well-earned payoff, too.

---

This article was originally published in March 22, 2016 and has been updated on February 1, 2022.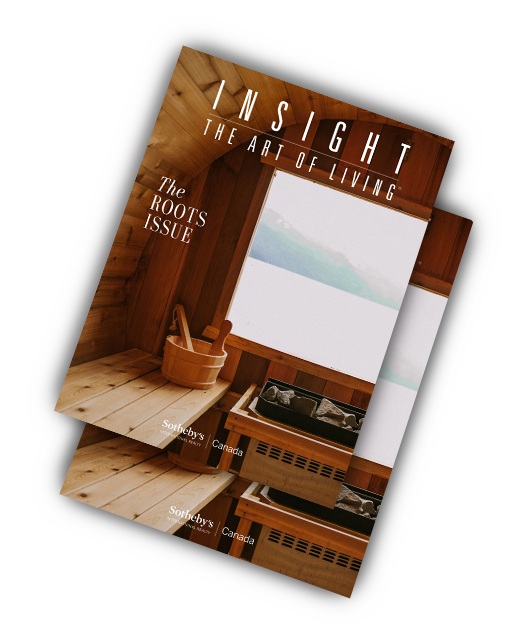 Receive your complimentary subscription to
INSIGHT: The Art of Living magazine