In June 2023, a major milestone in prestigious real estate was reached. Luxury Canadian properties were showcased live at Sotheby's auction house in New York, marking the first time the country's real estate was showcased by the venerable institution. As part of its Exceptional Global Properties, the listings were on view during Sotheby's Luxury Week (June 1–8), where a selection of the world's most luxurious collectibles and real estate go on sale. It's rare that a property will meet the high standards of a live auction at the world-famous auction house in New York City; even more rare are the buyers that this kind of auction attracts.

The landmark event's success can be credited to the company's more than three centuries of expertise and its affiliation with this heritage brand, says Don Kottick, president and CEO of Sotheby's International Realty Canada. "[That's what] helped us build an innovative marketing and referral program that connects the world's finest properties to discerning clientele online and through traditional channels."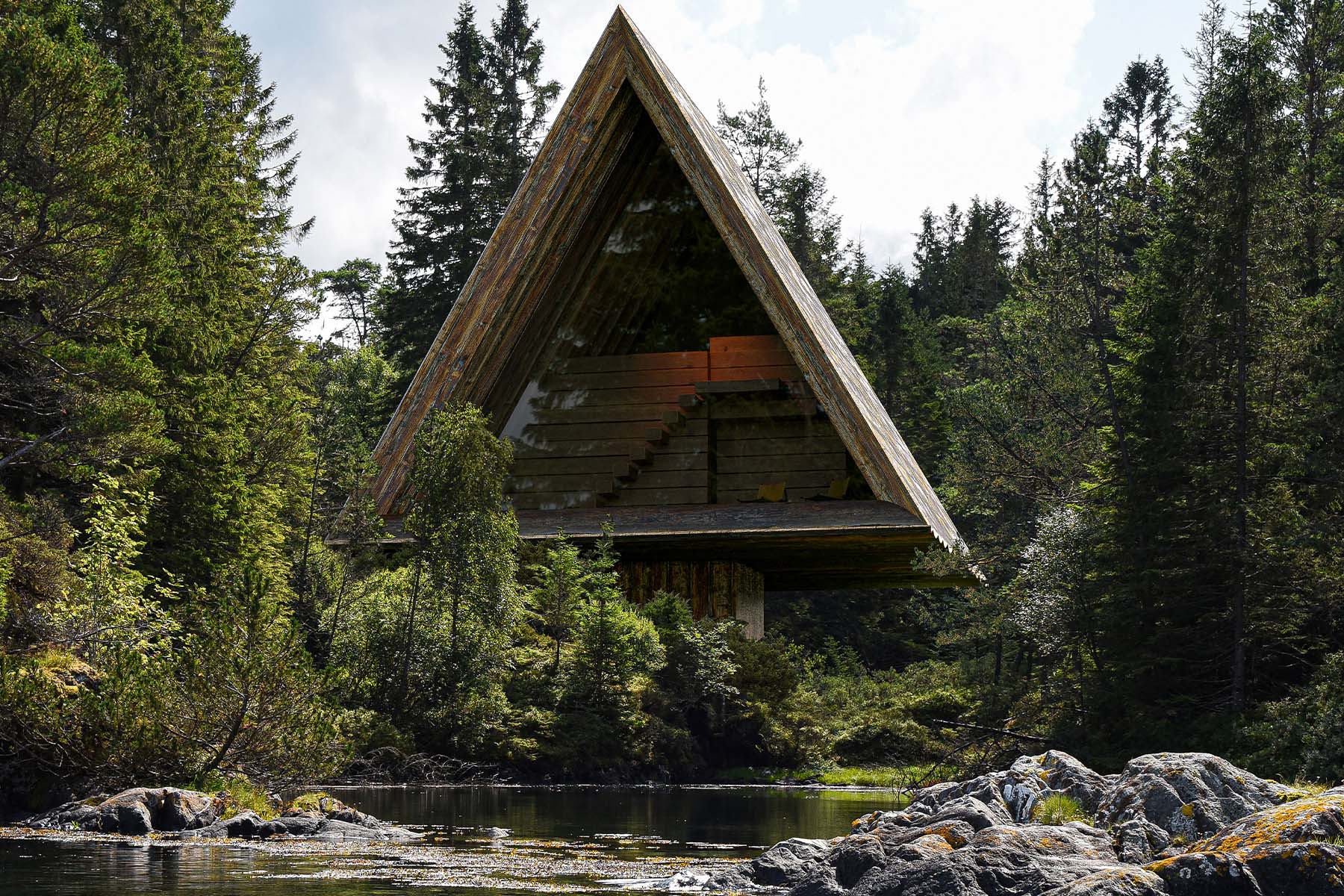 Art and antiques at auction, we understand the draw. But real estate? It could be argued, most ardently, that architecture and design are art forms in themselves and, with this emerging trend, highly collectible at that. Sotheby's Concierge Auctions covers global luxury real estate in its auction marketplace, showcasing unique properties and matching them with high-net-worth property connoisseurs.

This particular live auction, notes Kottick, underscores the fact that Canada is now well established as one of the most-sought-after destinations for real estate on the global luxury market. One of the properties showcased was Vollebak Island, a private idyll in Nova Scotia. "The presentation of Vollebak Island for live bidding at Sotheby's New York [marked] a historic first for Canadian real estate," Kottick points out, "putting our country's luxury real estate opportunities on the world's most prestigious stage. "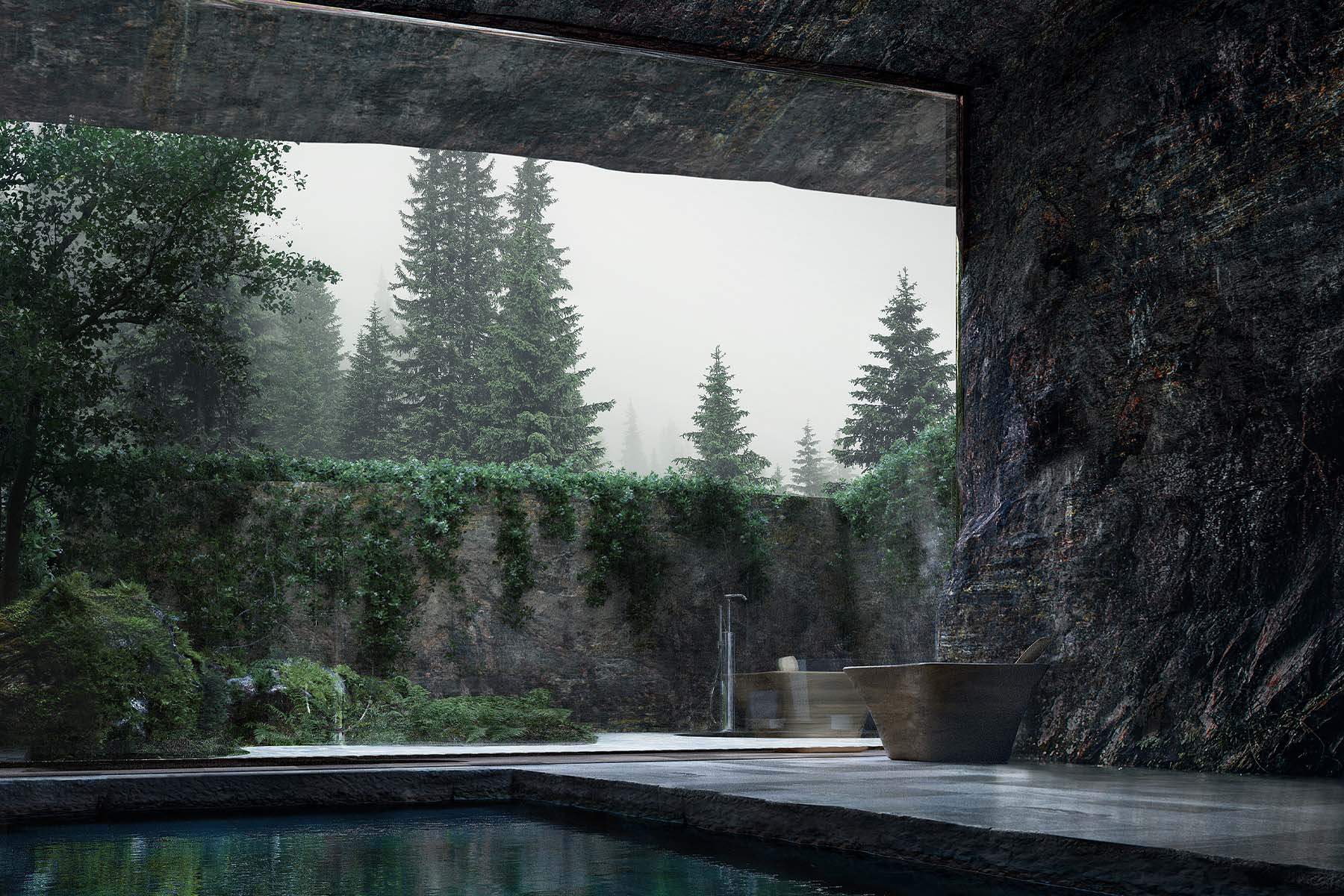 Listed as a "visionary sustainable masterpiece," Vollebak Island has been designed by the globally recognized Bjarke Ingels Group (BIG). The island is self-sufficient— a retreat spanning 11 acres of verdant forests and eco-diversity — and its estimated price prior to auction was between US$5 million and $10 million. For registered prospective buyers, bids were shown on conciergeauctions.com as they're placed, and, although the live bidding closed on June 14, Vollebak received considerable interest from prospective buyers, according to Emily Roberts, vice president of marketing at Concierge Auctions.

Buyers are vying for much more than a private island. According to Sotheby's, the lucky new owner will also have exclusive rights to and planning permission for BIG's design vision — its "plan for the planet" initiative that marries architecture and the environment in the most sustainable ways."We couldn't ask for a better-suited property to include in our Exceptional Global Properties sale at Sotheby's New York," says Chad Roffers, president of Sotheby's Concierge Auctions. "This once-in-a-lifetime property exemplifies one of the most experiential real estate offerings in the world and, as such, we look forward to competitive interest from bidders all over the world."

Sotheby's Concierge Auctions offers a modern experience that combines online marketing and bidding with the exclusivity and charged atmosphere of the live auction format. Buyers, though, still have the ability to bid online during a live auction, thanks to technology. Buyers in an online-only auction can also bid via phone with a dedicated bid assistant in the same way they can in a live auction. Regardless, if you're watching or participating in the bidding online, there's still a sense of anticipatory electricity that comes with experiencing the sale process in person.

Perhaps the best news for luxury real estate buyers and sellers is this. Vollebak has acted as an ice breaker and opened the door for more properties in Canada to explore a unique sales and marketing format. "Indeed, we do have an auction coming up in Quebec and another that is coming soon in British Columbia," says Roberts."Both of these will be digital auctions, not live auctions, but it's correct [to say] that exposure of our current auctions tends to lead to future auctions in the same markets.

"But why stop there? Beyond the opportunity to own a once-in-a-lifetime dream home — or island — is a philanthropic pursuit. Partnering with the social initiative Giveback Homes, Sotheby's Concierge Auctions has developed the giving program For Key, which guarantees that for every home it sells, it will also build a home for a family in need. Now, that's an investment truly worth making.

---

By Vivian Vassos — *This article originally appeared in Insight: The Art Of Living Magazine – The Roots Issue.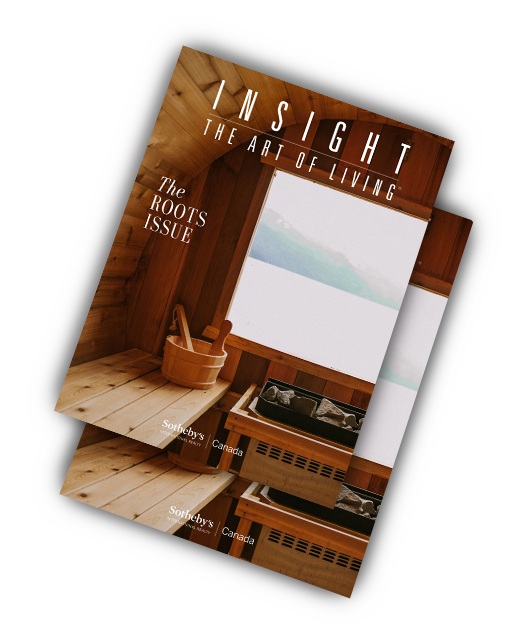 Receive your complimentary subscription to
INSIGHT: The Art of Living magazine