As we navigate an ever-changing world, there is a deep yearning for stability and connection, and it is often within the places we live that we seek and find comfort, identity and a sense of belonging.

In this edition of Insight: The Art of Living® — "The Roots Issue" — we delve into the significance of establishing roots, both metaphorically and literally, within our homes and our communities.

Meet fashion icons Joyce Cornish and Judy Gunhouse — the talented duo behind Canadian fashion brand Comrags — and revisit designs recently released from their archives to mark the brand's 40th anniversary. Uncover the rich history and architecture of the Yucatán Peninsula along routes traversed by the Maya Train. And join us for the inaugural live auction of Canadian real estate, at Sotheby's New York, as the heritage of a bespoke luxury auction house dating back to 1744 meets a decidedly modern auction model that supports select property sales.

Within the pages of this issue and at sothebysrealty.ca, we also present a selection of welcoming neighbourhoods and homes across Canada, each offering the opportunity to lay down roots and prosper.

We hope that this edition of Insight magazine serves as an incentive to strengthen bonds with the people and places that ground your experiences and to sustain a life of comfort and inspiration.

Sincerely,

Don Kottick
President & CEO
Sotheby's International Realty Canada
---

Subscribe to receive upcoming issues of Insight: The Art of Living® at your doorstep, complimentary of Sotheby's International Realty Canada.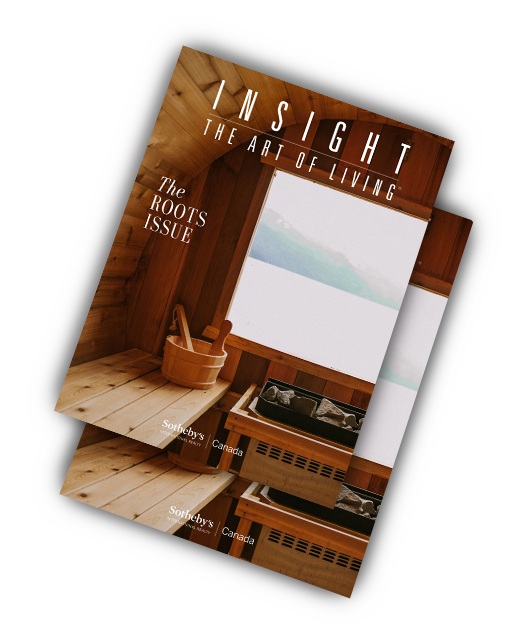 Receive your complimentary subscription to
INSIGHT: The Art of Living magazine