In the West Texas desert, not far from Big Bend, tiny Marfa, Texas has been reinvented as the art world's biggest small town.

Founded in the 1880s as a water stop for the era's steam trains, Marfa, Texas got off to a prophetically artsy start when it was granted its curious name. The wife of a railway official, charged with naming stops along the new route, was reading Dostoyevsky at the time. The author's novels contain several Marfas (Russian for Martha), including the heroine of The Brothers Karamazov. A little further down the line, you'll even find the town of Feodora; the author's first name.

These days, visitors most often arrive via the El Paso airport, making the three-hour drive east through the West Texas desert plains. But until a decade ago, when Vanity Fair outed it as a quixotic art world hotspot, Marfa didn't have any tourists. Outside of a fleeting WWII boom when the local Air Field served as a training centre for thousands of pilots, nothing much happened in this tiny town for well over a century. Marfa's fortunes changed, however, with the arrival of Donald Judd, a Manhattan-based artist who would transform it into one of the world's most celebrated, if utterly implausible, modern art destinations.

Passing through in 1971, Judd fell in love with Marfa's remoteness and wide-open landscape, the very opposite of New York City with its crowds and noise and skyscrapers. Three years later, he bought Fort D.A. Russell, a historic compound of decommissioned military buildings, to repurpose as art space that could permanently showcase his work and that of his peers. The traditional gallery scene — an ever-revolving cycle of temporary exhibits in small-scale urban environments — couldn't accommodate Judd's grand artistic vision. Here in Marfa, he could morph a vast complex of abandoned airplane hangars and barracks into his own creative fiefdom, one where colossal modern art could be installed… for eternity.

With grants from the Dia Foundation funding renovations, the 340-acre property opened to the public in 1987. An independent, not-for-profit, open-air art space that Judd named after a nearby mountain ridge, the Chinati Foundation would expand over the next three decades to include the diverse, grand-scale, permanently instated works of a dozen artists.
While Judd passed away in 1994, his signature work remains the heart of the project and takes up two large, red brick hangars that he had remodelled with floor-to-ceiling windows. Inside, a series of 100 rectangular metal objects, the size of kitchen islands, are arranged in meticulously spaced rows. Seemingly identical at a distance, each piece is designed with varying planes that filter the natural light in distinct ways. Set against an austere, sun-bleached landscape, the environment is part of the show. Beyond the glass, fifteen hollow concrete boxes, five meters wide, sit incongruously in the yellow prairie grass.

A remote town that morphed into an art world mecca, Marfa draws 50,000 visitors a year but is home to just 2,000 permanent residents. Known as "Marfans," 80 per cent of them are artists, curators, and gallerists or part of an equally creative band of restaurateurs, hoteliers, and bar and boutique owners. While any place is walking distance in Marfa, which spans only four square kilometres, many of its most popular addresses are along, or just off of, North Highland Avenue, a five-block stretch that comprises the main drag and is bookended by the modern Judd Foundation on one end, and the town square's 1886 county courthouse on the other. A juxtaposition that sums up Marfa neatly.

Along this shopfront-lined street, you'll find gems like Garza Marfa. A bright, loft-like boutique owned by Jamey and Constance Garza, who stock a gorgeously edited array of textiles, ceramics, glassware, and furniture designed by select artisans, including themselves. A few doors down, The Wrong store, owned by Buck Johnston and sculptor Camp Bosworth, has been around for over a decade and sells a quirky-cool selection of locally-made art (including Bosworth's wooden work), trinkets, and home goods. The perfect place to pick up a uniquely Marfa memento.
Perched in the middle of North Highland, Marfa's largest hotel, the Hotel Saint George, opened its doors in 2016. Designed with French restaurant La Venture and the Marfa Book Company which hosts readings and lectures year-round, it also boasts modern interiors that showcase the work of hundreds of regional artists, and an enormous pool, lined in trees and shady cabanas, that is a welcome respite from the desert heat. Around the corner on San Antonio Street, Corte del Norte offers three charming, art-filled homes that may be booked alone or as a group, and shares its courtyard with Para Llevar, a bodega and deli with a casual menu of wood-fired pizza, salad, charcuterie boards, and stiff margarita slushies. Groovier travellers book stays at nearby El Cosmico, a bohemian campground of luxury yurts, deluxe trailers and kitted-out tepees where there is often live music and always the vast desert sky.
Equipped with a complimentary and widely-available Marfa Gallery Guide, you can conduct your own afternoon tour and evenings offer their own creative pleasures. Across from the Hotel Saint George, you'll find a lively crowd at Margaret's, a welcoming restaurant with a retro vibe, co-owned by Texan restaurateur, Brandon Messer, who helms the kitchen, and Toronto transplant, Marielle La Rue, a former production coordinator for the Grammy-winning band, Broken Social Scene. Back on San Antonio Street, Cochineal is the fine dining choice with Chef-owner Alexandra Gates' seasonal locavore dishes earning her a 2020 James Beard Award nomination with their complexity. For drinks, it's the casual Marfa Wine Co., a sweet little bar and shop focused on low intervention (AKA: "natural") vino. On the other end of the spectrum, there's the Lost Horse Saloon, a long-time Marfa institution, that serves Lone Star beers and 'Ranch Water,' (a Texan blend of tequila, soda, lime, salt, and ice) to a crowd of artists, farmers, locals, and tourists.
Though pickup trucks, burritos, and cowboy boots are as common as art galleries, boutique hotels, and organic wine, for all its newly-acquired community and culture, Marfa is still an old-timey Texas outpost. Just one that, rather remarkably, went from being a remote settlement that's sole claim to fame was serving as the film set for the 1956 James Dean classic, Giant, to starring as itself in I Love Dick, a 2017 HBO series about the shenanigans of its bustling art world scene.

On the drive out of town, stop by Prada Marfa in Valentine, Texas. The "pop architectural land art project" installed on the side of the road by artists Elmgreen & Dragset is a stand-alone structure that recreates a Prada storefront complete with shoes and handbags from the F/W 2005 collection, The intention? To stand out in the glorious Texan desert and to attract those who love a little something different.

Travel Texas
Larger than 170 of the world's countries, Texas has it all, from the mecca of Marfa to the urban centres of Dallas and Fort Worth. Briggs Freeman Sotheby's International Realty, the leading luxury brokerage in North Texas, shares must-see hot spots in the region.

Margaret Hunt Hill Bridge

Part of the city's urban revitalization efforts, it connects two riverbanks for passage between downtown and West Dallas.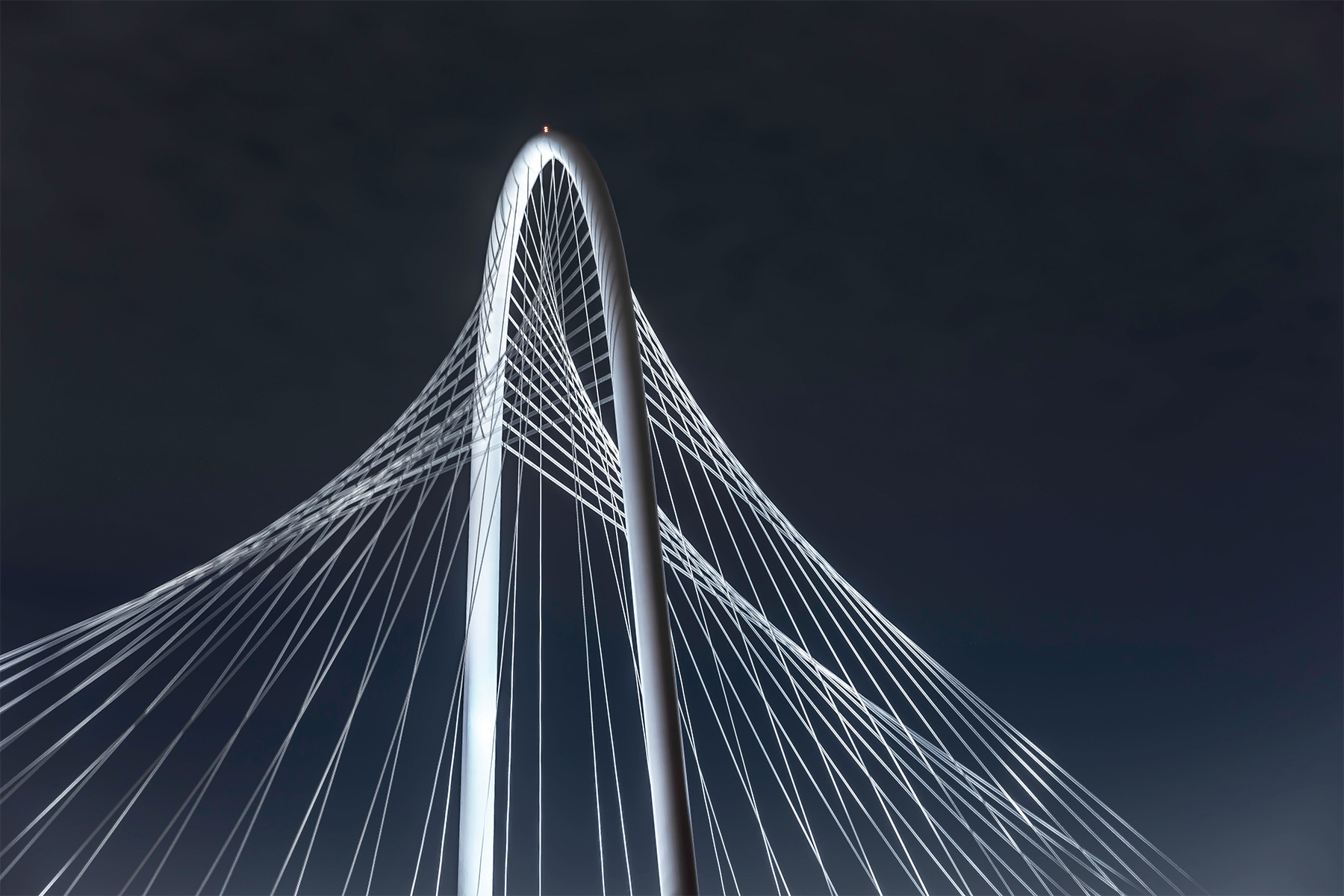 Pecan Lodge

Praised for its barbecue mastery (think brisket and housemade sausage), this Deep Ellum destination in Dallas hits the spot.

The Modern

The Modern Museum of Fort Worth boasts a permanent collection that includes artists Andy Warhol and Gordon Matta Clark.

---

By Viia Beaumanis – This article originally appeared in Insight: The Art Of Living Magazine – The Passion Issue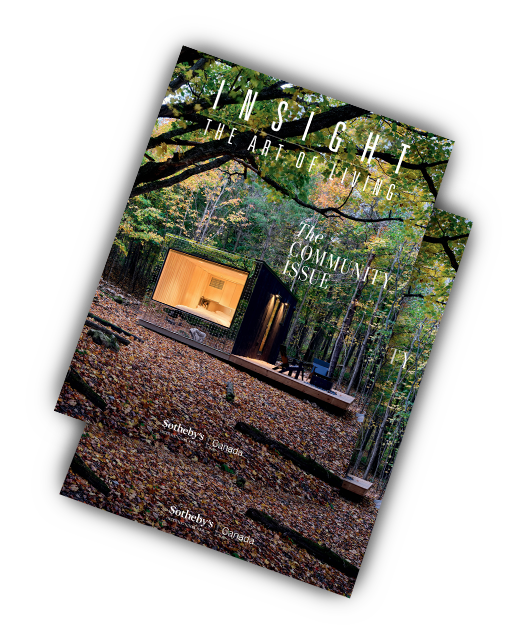 Receive your complimentary subscription to
INSIGHT: The Art of Living magazine