The unassuming capital of British Columbia, situated on the traditional territories of the Lekwungen people and nestled between the Salish Sea and the rich Vancouver Island forests, is no stranger to attention. A sought-after community for those looking to permanently relocate or simply spend some time soaking in the mildest climate in Canada, Victoria, British Columbia has earned its reputation as a small city with big city offerings. With only 91,000 residents, there's ample space within which to explore.

Starting at the city's western edge with a visit to the Songhees Wellness Centre, visitors can learn about the Songhees nation, visit the gallery and café and be enveloped by the surrounding beauty of Plumper Bay. The centre also hosts cultural canoe or walking tours that depart from the Inner Harbour to offer a more immersive experience and reveal significant historical sites, all within the natural beauty that lies just beyond the city centre.

The region's old-growth rainforests encourage clean-air hikes and cycling, while the Pacific Ocean coastal waters (considered to be the spot of some of the best cold water scuba diving in the world) are home to three resident pods of orca whales (J, K and L pods) which can be spotted from the whale watching boats and total roughly 80 resident whales.
Back on dry land, a visit to one of Victoria's many gardens (hence it's moniker Garden City) is a must. The Butchart Gardens is a sprawling 55 acres large, receives more than a million visitors each year and is designated as a National Historic Site of Canada. The significance of gardens in the area speaks to the British heritage and influence on everything from architecture, to landscaping, to a proper cup of tea.

English high tea in Victoria remains an afternoon ritual well worth indulging in and the Fairmont Empress Hotel, 115 years old this year, is considered the spot to get a spot. Tea options include Cochin Masala Chai and 1907 Orange Pekoe which can be paired with English cucumber sandwiches and pumpkin financiers. After the hard work of tea, luxuriate at the Fairmont Empress Hotel's Willow Stream Spa, ranked one of the best in the country, in one of Canada's most iconic hotels, by Condé Nast.

Hospitality isn't the only aspect of the city with history and gravitas. Victoria's cultural institutions provide part of the community's heartbeat. Dance Victoria recently presented New York's contemporary ballet company, Dance Theatre of Harlem, at the historic Royal Theatre, and the Art Gallery of Greater Victoria provides a rotation of exhibitions including this spring's Symbiosis, an exploration of forest ecologies through art.
When it's time to eat, drink and relax, exceptional offerings are easy to find. Much loved OLO closed, but in its place, Eva, a modern schnitzelhaus that reminds us how comforting the rich tastes of German-Austrian cuisine can be. For brunch, The Courtney Room located in the Magnolia Hotel, offers classics in their well-appointed French bistro-style room. Ugly Duckling is a restaurant that honours both the coastal culture of B.C. and the influence of Canada's oldest Chinatown in Victoria through their three and five-course dinner menus.

Dishes have including butter-poached Haida Gwaii halibut with white miso, and Manila clam "chow mein." And for a west coast casual bite with a spectacular Victoria Harbour view, CRAFT Beer Market has west coast flavours and is easy to access by boat and seaplane.

To cap off a night, there are no shortage of cocktail bars that cater to all tastes. Citrus & Cane has a chic, refined style with a tropical feel — soft coral colours, and brass and bamboo accents. Be sure to sip the Don Draper's Puerto Rican Weekend. Clive's Classic Lounge, located in the Chateau Victoria, has an impressive top-shelf whisky list and continues to collect best-bar awards. Cenote blends downstairs grit with pop-culture kitsch for a one-two punch, and happy hour at Bodega for Spanish tapas is where you'll learn about why you should be drinking sherry and vermouth to stay current with the cocktail curve.

For many, getting to Victoria can be as simple as a flight. Harbour Air Seaplanes recently announced that the first direct, all-electric, point-to-point test flight has been completed, meaning all-electric commercial flights are well on their way.

---

By Catherine Dunwoody – This article originally appeared in Insight: The Art Of Living Magazine – The Passion Issue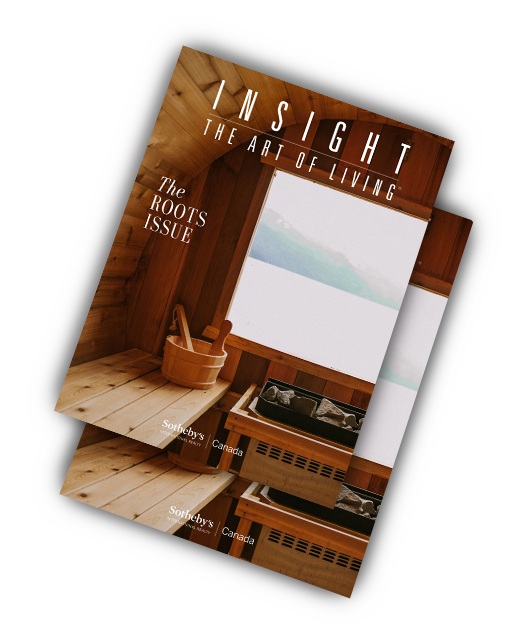 Receive your complimentary subscription to
INSIGHT: The Art of Living magazine