Creating an inviting, impressive living room is a great way to make a new property feel like home. You'll want to relax in it, entertain in it, and be inspired in it—a lot to ask for when the architectural lines and craftsmanship in a home can call the attention away from the living space to the building details. Success relies on a mix of design principles and personal taste, not to mention some savvy handling of décor tips. Here are some contemporary living room design ideas that will help you craft a space that is at once inviting, modern, and recognizably your own:
Go Organic

Finishings, tiles, and metal accents will circle in and out in style, but wood pieces are forever. The way to keep them looking fresh and without being too heavily focused on one time period is to mix the style, era, and volume, and seek out pieces with curving, organic shapes. Try a natural tree stump side table in a room with mid-century modern chairs.
Embrace Vintage Accents

Gone are the days of all-or-nothing décor. Yes, you can lean heavily into modernism or mid-century styling, but the freshest looks celebrate heritage pieces and vintage finds by mixing them in with clean, classic pieces. Consider a traditional wood desk with a modern ghost chair, a secretary desk or cabinet repurposed as a home bar, or a weathered wood cabinet in a light palette room (think white walls and delicately contrasting marble accents).
Incorporate Greenery

Nothing makes a space look fresher than plant life. Keep the room looking airy by displaying lighter plants next to heavier pieces of furniture, adding orchids on side tables, or placing a low maintenance succulent garden on the coffee table alongside some notable books.
Add Some Shine

Mirrored surfaces, high-shine metals, and even patinaed surfaces can add a glamourous, industrial or rustic twist to a space, elevating it from comfy, cozy, and relaxed to interesting and well-considered. Since the eye is always drawn to the light, place faceted or reflective surfaces somewhere that the light hits them to take full advantage of their brilliance.
Artistic Touch
While there is often a tendency to protect and preserve certain sentimental pieces, unique collectables, rare books, and fine art are ideal finishing touches to a contemporary space, as they give guests an insight into your tastes while adding points of interest to the room. Top a console with a leaning Andy Dixon painting and a handblown vase picked up from travels abroad, or consider hanging a tapestry or carpet on the wall to create a unique focal point.

There are no fixed rules to arranging and decorating a contemporary living room, but if there were ever a room in your house to personalize more than the rest, this is it. Consider the details, add some shine and greenery, and when in doubt, toss down a handwoven, vintage rug to tie everything together. After all, you want to be able to sit back and marvel at the space long after everyone else has left.

---

For more living room design ideas, view listings in the "Luxurious Living Rooms" collection at Sotheby's International Realty Canada. This article was initially published on September 28, 2017 and was updated on March 5, 2023.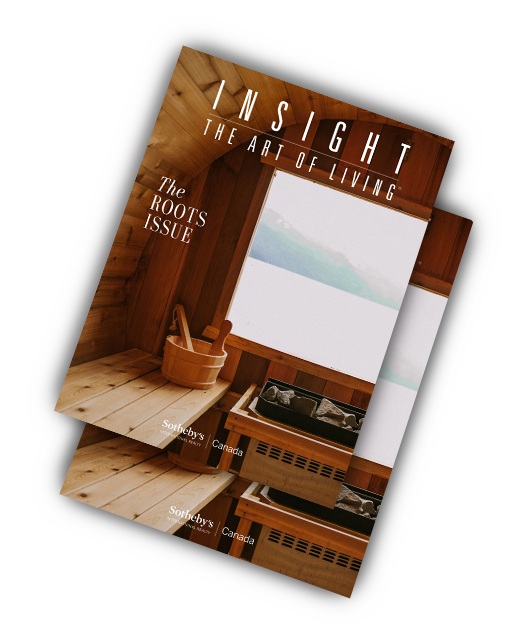 Receive your complimentary subscription to
INSIGHT: The Art of Living magazine