The bathroom may be one of the most overlooked rooms in the house, yet it is one of the most important. It's where the day starts and ends. It's where we go to relax, whether through soaking in a deep tub or indulging in a steam shower. It's where we get ready to face the world, seated at a vanity or standing at the counter. Dial up the comfort and utility in your day with any of these bathroom renovations that best suit your style:
Modern and Minimalist

You want your humble abode to actually feel "humble". The subtlety of clean lines, open-floor plans, indoor-outdoor living spaces, and expanses of glass define a contemporary home.

A bright, sleek foundation- The sure-fire way to keep everything looking clean? Go with white walls, subway tiles, or quartz counters.
Black finishings – Subtle hints of contrast in a matte black finish have a particularly entrancing design feel.
Open showers – Floor-to-ceiling glass and the absence of a stall door will make you feel like you're in a boutique hotel.
LED lighting – Whether in fluted lights over the vanity or a mirrored side recess, energy efficient lights with a dimmer will help the space shine.
Large-scale tiles – Trade excessive amounts of grout for slab-like sophistication.
Whether you lean toward a more mid-century modern style or minimal decoration and ornaments, these renovation ideas will help add to the simplicity of your space.
Rustic and Country

Is your home channeling a quaint farmhouse or a mountain lodge? This style proves that everything that's old can always be new again. There's a connection to the past and an unassuming charm that comes with these types of spaces.

Reclaimed materials – The art of re-purposing is alive and well. Grab some salvaged timber to refinish your vanity.
Wood paneling -Think beyond hardwood and consider wainscoting, planked ceilings, or a warm accent wall.
A touch of vintage – Pick up mismatched mirrors or metal wash bins for rolled towels.
A claw-foot tub – This is the classic stunner in any bathroom, but it offers a particularly nice contrast in such a vintage setting
Armoire styling – Look for a vanity or shelving unit that has the look of a beloved piece of heirloom furniture.
These simple switches will add some flair to the rough, exposed beams and plank floors that make your home feel like the perfect cabin in the woods.
Polished and Refined

Far from fussy, every nuance of this home décor style feels familiar, well-mannered, and ultimately fun to live in. You've already dotted your living space with the appropriate patterns, polished wood, and dignified lighting, so carry that onto the bathroom.

Shining finishes – Nickel and chrome add an unrivaled splash of taste to the overall look.
Eye-catching lighting -Put up a pendant light and consider well-spaced sconces.
Patterned tiles – Classic black and white or an oversized geometric pattern play up the polish.
Tactful tech – Bring spa-like steam shower functionality into your own home with a menu of relaxation at your fingertips.
Grey tones -Soft but classic, neither too masculine nor too feminine—grey paint hits the his-and-hers mark.
All these potential ideas will surely add more class and creativity to your daily cleansing. But regardless of trends and timelines, the best way to do a luxury renovation on your bathroom is to stay true to your comfort and style.
Planning on making more updates to your home? Find more design inspiration in our lifestyle collection.

---

This article was originally published in 2018 and updated on February 23, 2023.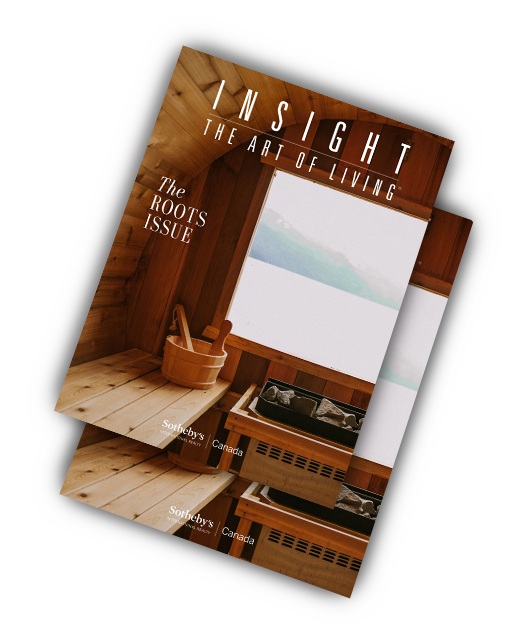 Receive your complimentary subscription to
INSIGHT: The Art of Living magazine