With their colourful backstories, architectural gems and extraordinary landscapes, these border towns merit more than a glance in the rear-view mirror.

Over the past two years, Covid-related restrictions have posed hurdles to land travel between Canada and the United States, ranging from challenging to impossible. Consequently, many travellers view borders as something to get across as quickly as possible. But many of these in-between places hold a secret: there's plenty to explore on either side of the divide if you're willing to slow down and look for it. (As always, monitor current local and international restrictions before setting out on any journey.)

The Big Muddy Badlands, Saskatchewan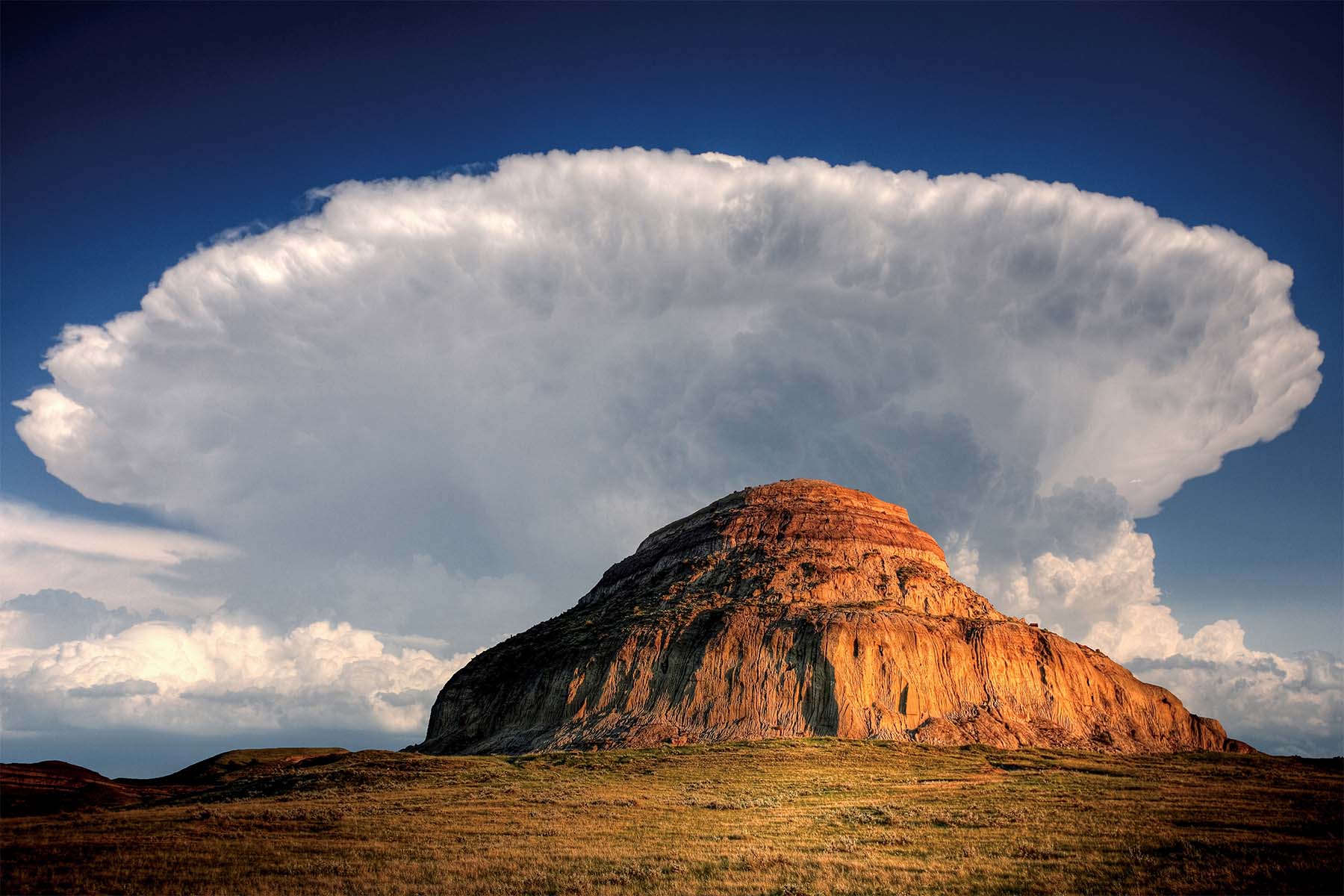 What appears to be nothing but grain elevators and rugged ranch land known as the Big Muddy Badlands in southern Saskatchewan on the Montana border is, well, legendary. Centred in the Big Muddy Valley, which was formed, thanks to ancient glacial melting, this area was, during the late-19th and early-20th centuries, the last stop on the"Outlaw Trail," which started in Mexico and ended in this spectacular Prairie landscape. The terrain made it ideal for hiding out from law enforcement and for stealing cattle, and its proximity to the border made for an attractive destination for law dodgers then, including the infamous Sundance Kid.

Today, the Big Muddy offers guided visits to caves where bandits hid and sacred indigenous sites featuring mysterious stone animal effigies such as Big Beaver Buffalo and Minion Turtle. Drop by Aust's general store in Big Beaver hamlet, which purveys everything from work boots to chewing gum to town merch. The Big Muddy is a two-hour drive from Regina and only 10kilometres north of the U.S. border. Spend the night in the friendly town of Coronach and dine at the famous local RC Chinese restaurant, which has been in operation for more than 40 years.

Alexandria Bay, New York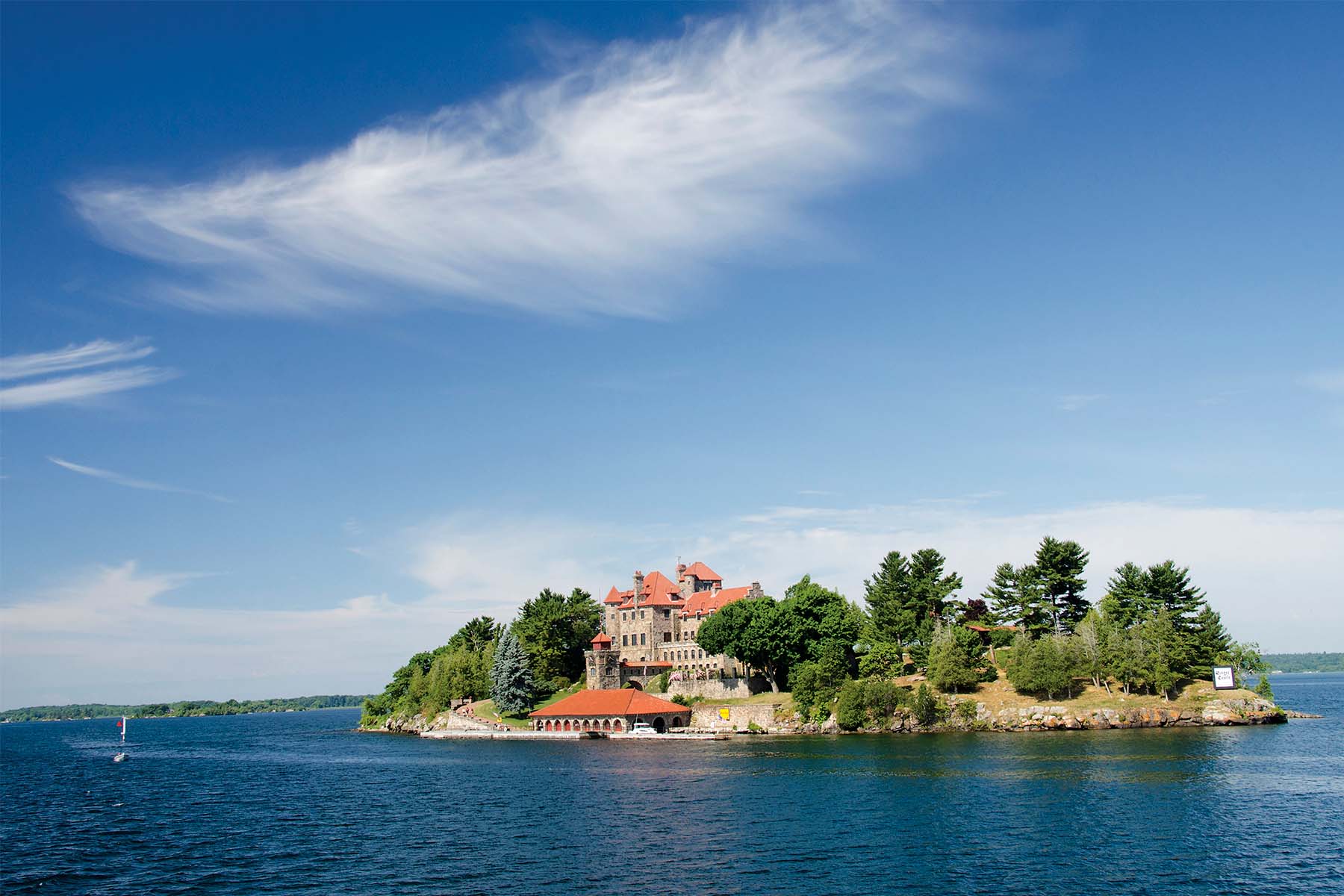 In an area known primarily for cottaging, boating and fishing, Alexandria Bay in the Thousand Islands region in northern New York has a rather glamorous ace up its sleeve. It boasts not one but two bonafide castles within convenient visiting distance. The grand Boldt Castle, originally commissioned by Waldorf Astoria hotel magnate George C. Boldt as a tribute to his wife, Louise, began construction in 1900 but ceased abruptly in 1904 after Louise's death. For decades, Boldt's 120-room, a six-storey castle on Heart Island sat derelict until 1977, when the Thousand IslandsBridge Authority acquired the property and set about restoring and furnishing it in period-correct style. The equally impressive Singer Castle, commissioned by millionaire Frederick Gilbert Bourne of the Singer Sewing Machine Company, was built and furnished between 1904 and the 1960s.

It boasts a boathouse and a two-storey ice house, as well as hidden passageways accessible through one of the library's walnut-panelled walls.

Ideal for day visits, both Boldt Castle and Singer Castle offer group tours from May to October. What's more, they can be accessed by private or chartered boat from both sides of the border. Castle-appropriate formal wear not required.

Point Roberts, Washington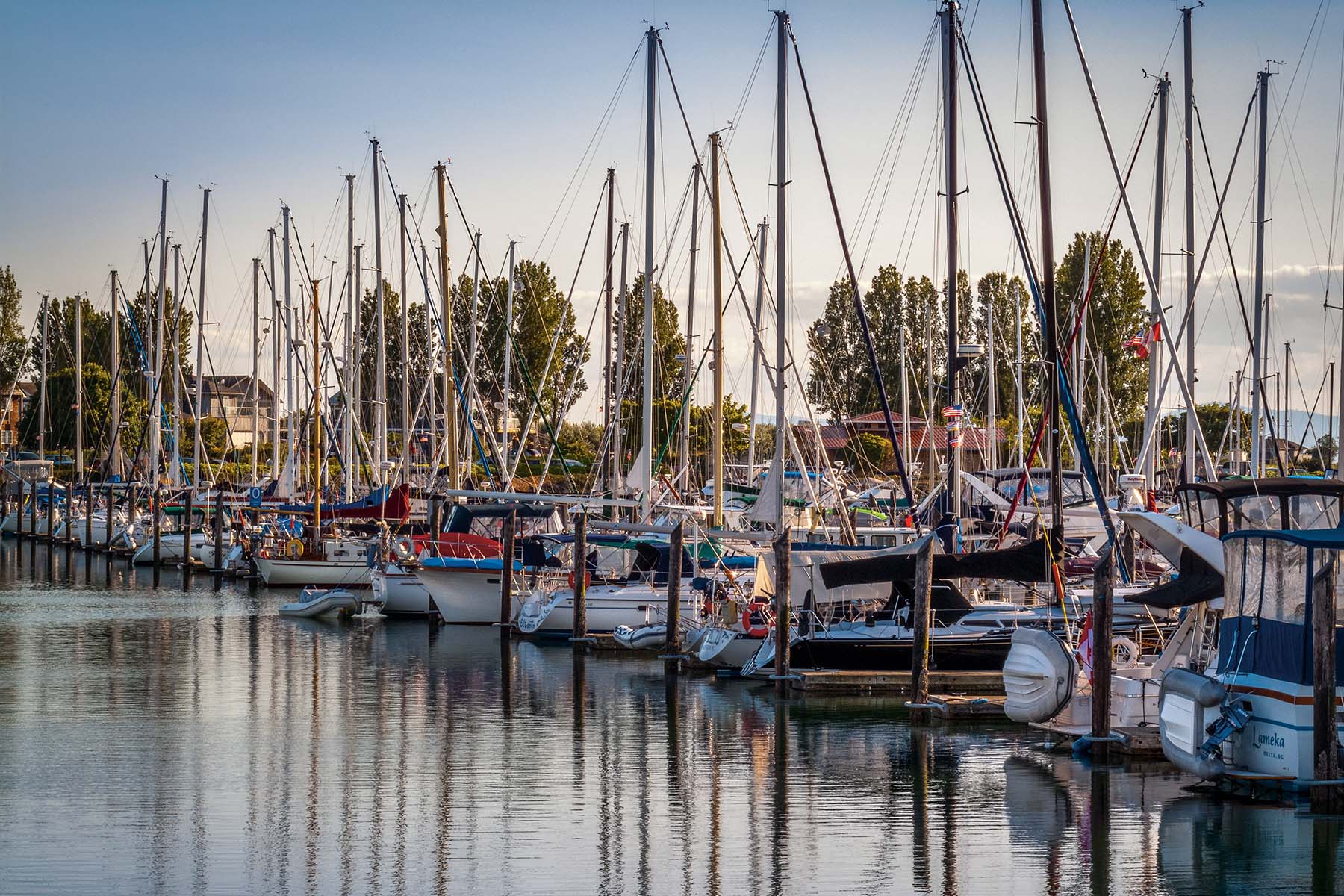 Just half an hour's drive from downtown Vancouver, at the tip of the Tsawwassen Peninsula, the American exclave community of Point Roberts has long been a destination for Canadians in search of cheap gas. This serene, densely forested area, however, offers much more. Lush county parks can be found fringing all four corners of the peninsula, offering bountiful opportunities for birdwatching, whale spotting, boating, camping and hiking. Not bad for a U.S. region accessible only by land via a small crossing at the southern edge of B.C.'s Lower Mainland.

And the area's backstory is as compelling as its green spaces. Stroll the shoreline in Monument Park, taking a moment to consider the legacy of real-life legend and Delta, B.C., denizen Pansy Mae Stuttard, who operated a local brothel and speakeasy during American prohibition. "Her buildings were…right up to the boundary line," notes Mark Swenson, appoint Roberts resident and author of the 2017bookPoint Roberts Backstory: Tales, Trails and trivia from an American Exclave."She [even]had a pulley system that would carry crates of booze to the beach below, where smugglers would pick them up at night.

Stanstead, Quebec/Derby Line, Vermont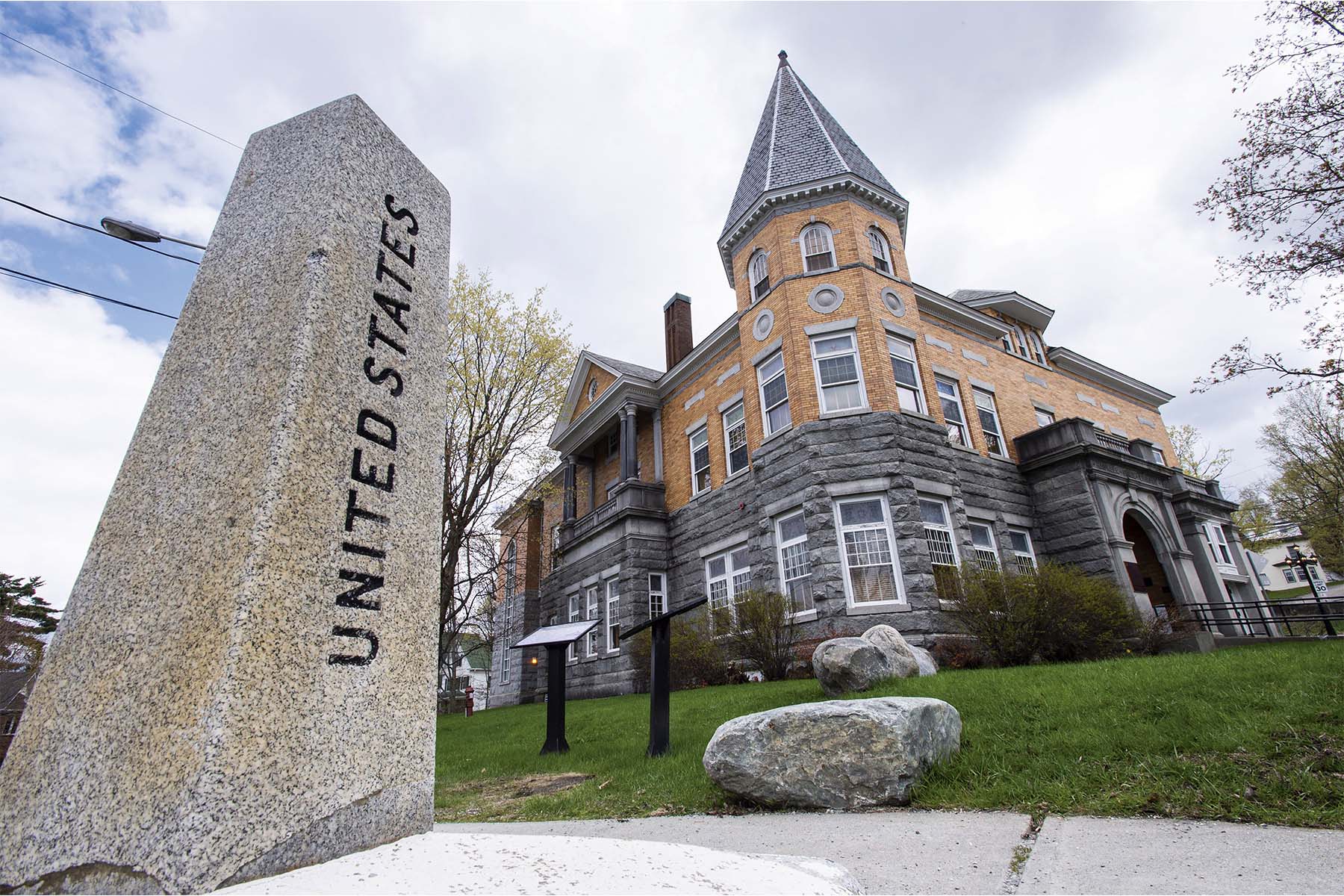 At the boundary separating Stanstead from derby Line, you won't encounter the drab hues, flashing warning signs and multi-lane traffic jams typical of other, more popular Canada-U.S. crossings. Instead, you'll find here a row of potted plants preventing traffic flow from Derby Line's ChurchStreet onto Stanstead's Rue Church — a remarkably sweet and subtle delineation between nations.

The borderline is especially blurry at the Haskell Free Library and Operahouse, completed in 1904 as a gift to the neighbouring communities by Martha Stewart Haskell and her son, Colonel HoraceStewart Haskell. Inside, theatre patrons seated in Vermont can watch performers on a Quebec stage, while library visitors entering by a door in the U.S. can browse books shelved in Canada or peruse materials in the international reading room. Global cooperation, architectural ingenuity and a lovely spot to spend an afternoon? Check.
---
By Paul Gallant- *This article originally appeared in INSIGHT: The Art of Living | Spring 2022.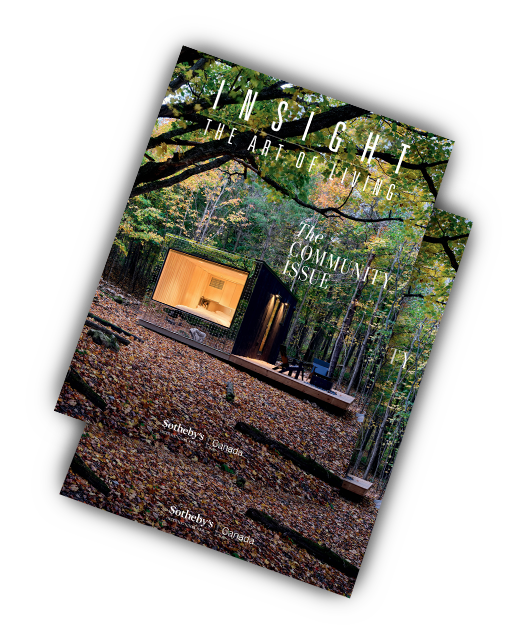 Receive your complimentary subscription to
INSIGHT: The Art of Living magazine