Where you open your eyes in the morning can set the mood for your whole day. Do you wake refreshed in a bedroom oasis, or stressed and harried in the middle of a half-finished project? By selecting a master bedroom design with the perfect blend of light, textures, and tones, you can set yourself up for a fruitful day ahead. If you're considering a renovation, take inspiration from these five trending master bedroom design ideas.

Upscale Chalet
Conjure the feel of an upscale chalet in your own home by pairing light walls with dark hardwood, and accenting with a stone fireplace and panelled windows. Add interest with a hint of colour in your drapes and bedding—a subtle hue will suit this theme best. A thick rug provides the perfect spot for your feet to land when you inevitably have to get up, and a fur throw adds warmth if you decide to luxuriate in bed a little longer.

Boutique Hotel
A modern, elegant bedroom design can make you feel like you're on holiday every day of the week. The use of wallpaper has been on the rise for a number of years, but papering an entire room runs the risk of looking dated and overwhelming. Instead of going all in, try adding a pop of personality with an accent wall in your favourite pattern. Complete the trendy boutique hotel look with an ornate light fixture, filmy curtains, and a natural hardwood floor.

Colonial Farmhouse
Modern farmhouse interior design is a classic look making a comeback that happens to work well in most spaces. Start with white walls and plenty of wood—knotty pine is the most traditional—and weave in wicker furnishings and other natural materials. A four-poster bed, sans canopy, and a floral or toile-patterned bedspread introduce an element of romance to your bedroom design.

Minimalist
If you find that less is more and décor is distraction, sleep soundly in a minimalist room. Avoid harsh light with gauzy curtains, and add a shade around your ceiling lamp to diffuse its glow. A low, futon-style bed with a crisp white duvet evokes a Japanese sensibility—especially if you're lucky enough to have a bedroom that opens onto a forest of rustling bamboo. Storage is key to this design, so ensure any clutter is relegated to closets in order to give the room a calming, uninterrupted feel.

West Coast Zen
Imagine you're at a private spa with a relaxing West Coast bedroom design. Wood plank flooring and rustic stone walls form the basis of this style, but the strategic lighting is what truly makes this theme feel like a retreat. Recessed bulbs accent a room illuminated by the natural west coast sun, thanks to the generous windows. Constrasting the rustic woods and stone is the lush comfort of thick bedding and fur rugs at your feet. And if your bedroom has soothing ocean or mountain views, so much the better.

A well-designed master bedroom can be a sanctuary, a place to shut out the rest of the world. Whether you prefer an elegant, ornamented room or one with a crisp, modern feel, a master bedroom design that reflects your tastes and personality means that at the end of the day, you can climb into bed and leave everything else behind, knowing that you are truly at home.


---

Looking for more master bedroom design ideas to inspire you? Sotheby's International Realty Canada's "Love Nests" Lifestyle Collection features homes with gorgeous bedroom designs to suit any taste.

This article was originally published on May 18, 2019 and was updated on January 10, 2022.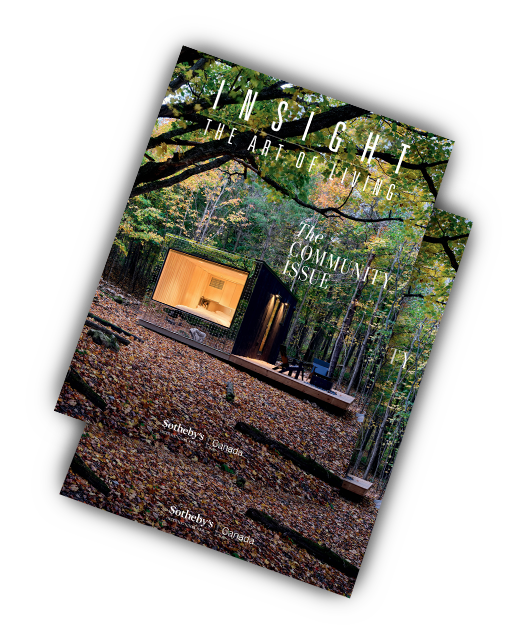 Receive your complimentary subscription to
INSIGHT: The Art of Living magazine