With the winter months upon us, now is the time to create warm and cozy spaces for relaxing on chilly nights. While there are many tried and true strategies for making winter bright (with a steaming mug of mulled wine at the top of the list), set a foundation with inviting interior design. Whether you're giving your current rooms a makeover or thinking ahead on inspiration, here are five sophisticated features to help welcome in the cheer.

An Inviting Hearth
When it comes to turning up the heat on design, it's worth giving your fireplace another look. A hearth is a focal point in the cooler months especially, and offers the chance to pull furnishings close so that everyone can enjoy the warmth and the view. The mantel is an open canvas for showcasing seasonal style: bring together artwork, photography, greenery, and candles to transition your fireplace from off-season to regular use.

Soft Lighting to Set the Mood
Cold nights call for alternate sources of brilliance. Try for soft overhead lighting—minimalist fixtures like the one pictured above can diffuse light—floor lamps for easy access, sconces for glow, and thicker lampshades to help create ambience. An easy refresh for the season can be found in transitioning bulbs to more amber hues. And of course, incorporating candles instantly adds radiance and character to a room.

Natural Wood
With romantic echoes of a cabin in the mountains, natural wood elements can bring winter chic to any home. Scandinavian-inspired ceiling beams, hardwood floors, and woodsy furniture can create a sense of groundedness while bringing fresh texture to home décor. Wood accents integrate well with almost any style, and can be blended in spaces that range from minimalist to rustic to mid-century modern.

Luxurious Textures
Nothing adds depth to a space more quickly than rich fabrics like velvet, wool, and faux fur. While it's certainly an option to commission entire pieces in the textured material of your choice—jewel-toned velvet couches in particular having had a moment this year—easy accents like pillows, blankets, and sheepskin rugs are temporary additions that make an impact and can be swapped out at the end of the season.

A Welcoming Kitchen
In the summer, the kitchen is often where meals are made before dining al fresco. But when the temperature drops, the kitchen becomes the best place to enjoy a glass of wine, spend time over a flavorful dish, and bask in the company of friends or family. Winterizing a kitchen involves similar methods to the rest of the house—fold in plush seating, make use of wooden serving dishes and utensils, and let copper pots shine to set the mood of a creative culinary retreat.

Saunas and Spas
After a brisk walk, snowshoe, or ski, there are few places more ideal to warm up than a sauna. There's a reason saunas are an established tradition in Nordic countries—studies show they offer health benefits for both the mind and body including lowering blood pressure and pain relief. An added bonus is that saunas can be a beautiful design feature in their own right, allowing you to customize materials and colors to suit your existing spaces.

With the importance of comfort and coziness peaking in the winter months, home design can serve to highlight the best parts of spending time indoors. From inspirational features that quite literally add heat to your home to simple yet effective décor ideas that can be integrated quickly, there are myriad ways to transform your home into an indoor winter wonderland this season.
---
This article was published on December 6, 2021. This article was originally published on Sotheby's International Realty's Extraordinary Living Blog, and has been adapted for Sotheby's International Realty Canada's Insight Blog.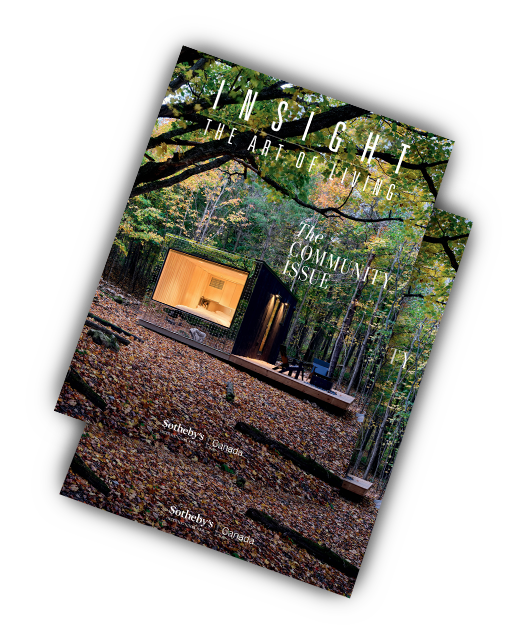 Receive your complimentary subscription to
INSIGHT: The Art of Living magazine