Winter is the season for comfort, a time of year when warmth and light from the fireside, the family and friendships keep cold and darkness at bay. At Sotheby's International Realty Canada, we understand that the home is not only shelter from the physical elements but also a sanctuary that uplifts us and keeps us lighthearted.

In this issue of Insight: The Art of Living, we bring you the stories of designers, architects and artists who illuminate our homes and neighbourhoods — literally and figuratively — with their creativity and innovativeness with light.
You'll meet lighting designers such as Toronto's Anony, Montreal's Guillaume Sasseville and Vancouver's Matthew McCormick, whose installations brighten homes, design spaces and galleries worldwide. You'll encounter interior designer Alexandra Champalimaud, who is committed to changing the way we experience hotels — our home on the road — and who leads a renaissance with her redesign of Fairmont Royal York, Toronto's iconic hotel, as well as noteworthy glass artists, like Carol Milne and Charlene Foster, whose unique pieces actually "let the light in."

Within these pages, and at sothebysrealty.ca, you will also find the best and brightest of Canadian homes that provide shelter for both body and spirit.

This holiday season, I wish you and yours the warmth, light and spirit of a happy sheltering home.
Brad J. Henderson
President & CEO
Sotheby's International Realty Canada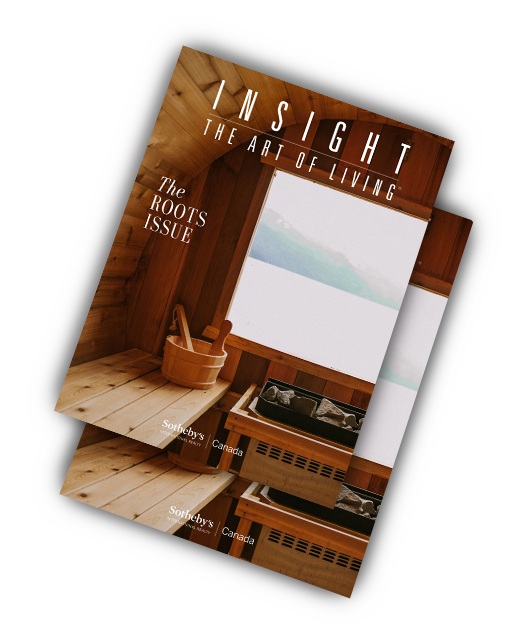 Receive your complimentary subscription to
INSIGHT: The Art of Living magazine