Fall marks a time of year when we pause to give thanks — for the simple blessings of home, health and harvest, and for greater fortunes and luxuries we have the privilege to partake. In this issue of Insight: The Art of Living, we invite you to seize a moment to appreciate the natural, cultural, culinary and artistic bounty here in Canada.
We'll take you from coast to coast on a virtual journey to visit prolific local vineyards and farms whose harvests grace the tables of this country's finest restaurants. You will meet Canadian artists of note, such as Rita Leistner, whose photography chronicles the reforestation of Canada's boreal zone to renewed abundance. We will introduce you to the creative individuals behind leading firms, like Henriquez Partners Architects in Vancouver, StudioAC in Toronto and Woodford Sheppard Architecture in St. John's.
Within these pages of our Fall 2018 issue and at sothebysrealty.ca, you will also discover noteworthy homes in Canadian cities and communities where the essentials to a high quality of life — beautiful natural settings, leisure options and luxury opportunities — continue to rank them among the world's most prosperous and desirable places to live in.

During this season of bounty, join us in celebrating life in the spirit of gratitude.
Brad J. Henderson
President & CEO
Sotheby's International Realty Canada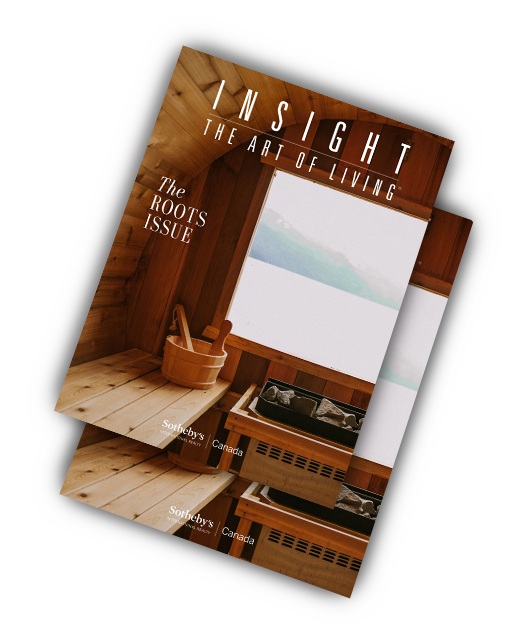 Receive your complimentary subscription to
INSIGHT: The Art of Living magazine