Over the past decade, Calgary has continued to come into its own. Young entrepreneurs have opened artisanal bakeries, coffee shops, and farm-to-table restaurants, encouraging an active lifestyle in dynamic, revitalized neighbourhoods. Add in dog parks and walkways, natural recreation spaces, and new homes with views of the foothills and riverfront curb appeal, and you'll see why these five neighbourhoods are trending.

Altadore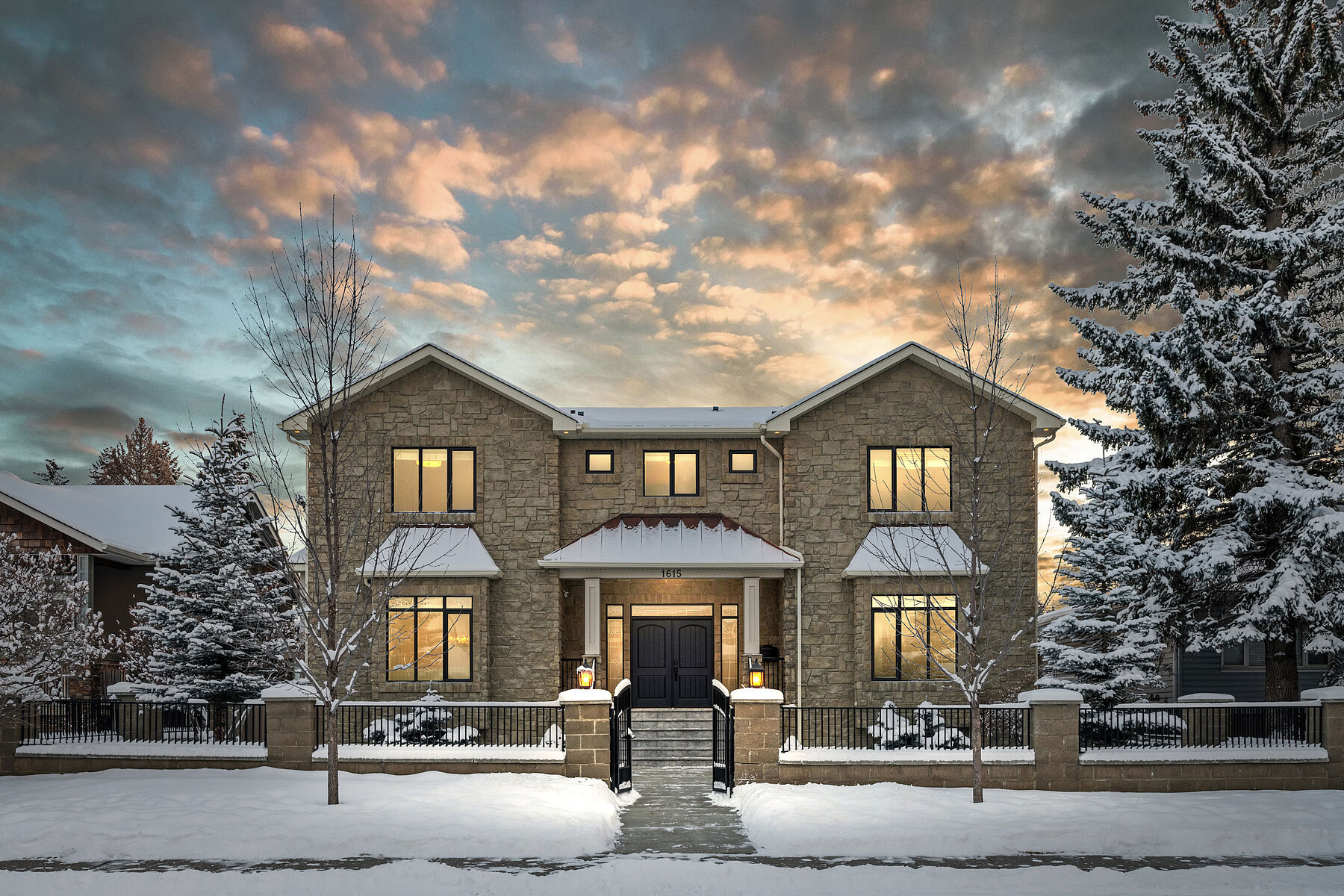 1615 48 Avenue SW, Calgary, AB
With an appealing mix of new high-end construction and charming character homes, Altadore is truly blossoming as a family-friendly community. Located in the southwest quadrant of the city, Altadore is a recreationalist's dream: nearby is one of Calgary's largest off-leash dog parks, River Park, which offers several access points to walking, running, and bike paths. It's an impressive slice of nature for a community so close to downtown. Residents can also enjoy a few of the city's newest specialty coffee shops and breakfast spots right in their backyard.

Mahogany Lake
This up-and-coming community in Calgary's southeast offers an impressive range of home styles, including condos, townhouses, single-family residences, and estate properties. It's a good thing, too, because the trend appears to be that families who move to Mahogany stay in Mahogany; many residents re-buy in the area as their needs change, whether their family is growing or they're ready to downsize. The neighbourhood's star amenity is the lake itself, the largest freshwater lake within Calgary city limits. Mahogany Lake has two private beaches, a cozy fire pit, and a splash park. The Mahogany Village Market retail district ensures that daycare and preschool, banks, bakeries, doctors' offices, and restaurants are all at an easy distance. All this convenience makes Mahogany Lake feel like its own town in the city.

East Village
1507, 1122 3 Street SE, Calgary, AB
The popularity of the already-revitalized East Village shows no signs of decreasing anytime soon. Calgary's urban village is a hub for arts and culture, as well as attractive public spaces and walkable urban living. The historic Simmons Building, located directly on the riverwalk, is home to three local favourites in the form of a coffee roaster, bakery, and restaurant. An exciting addition to the neighbourhood is Calgary's new Central Library, an instant architectural icon that gives the East Village a visual link with Calgary's downtown core.

University District
Set on 200 acres of land overlooking the Bow River, the recently developed University District is billed as the new destination for comfortable urban living. Located in Calgary's northwest, the community has been sustainably and thoughtfully planned with an emphasis on letting the natural features of the area shine. The district was also built with families with pets in mind: two urban dog parks offer dedicated off-leash play areas for four-legged friends, while residents and dogs alike will enjoy stunning views of the over 12 kilometres of trails and pathways that connect the community. Amenities available in the retail district include coffee shops, fitness studios, and entertainment venues, making the University District an appealing neighbourhood for those looking to stay local.

South Calgary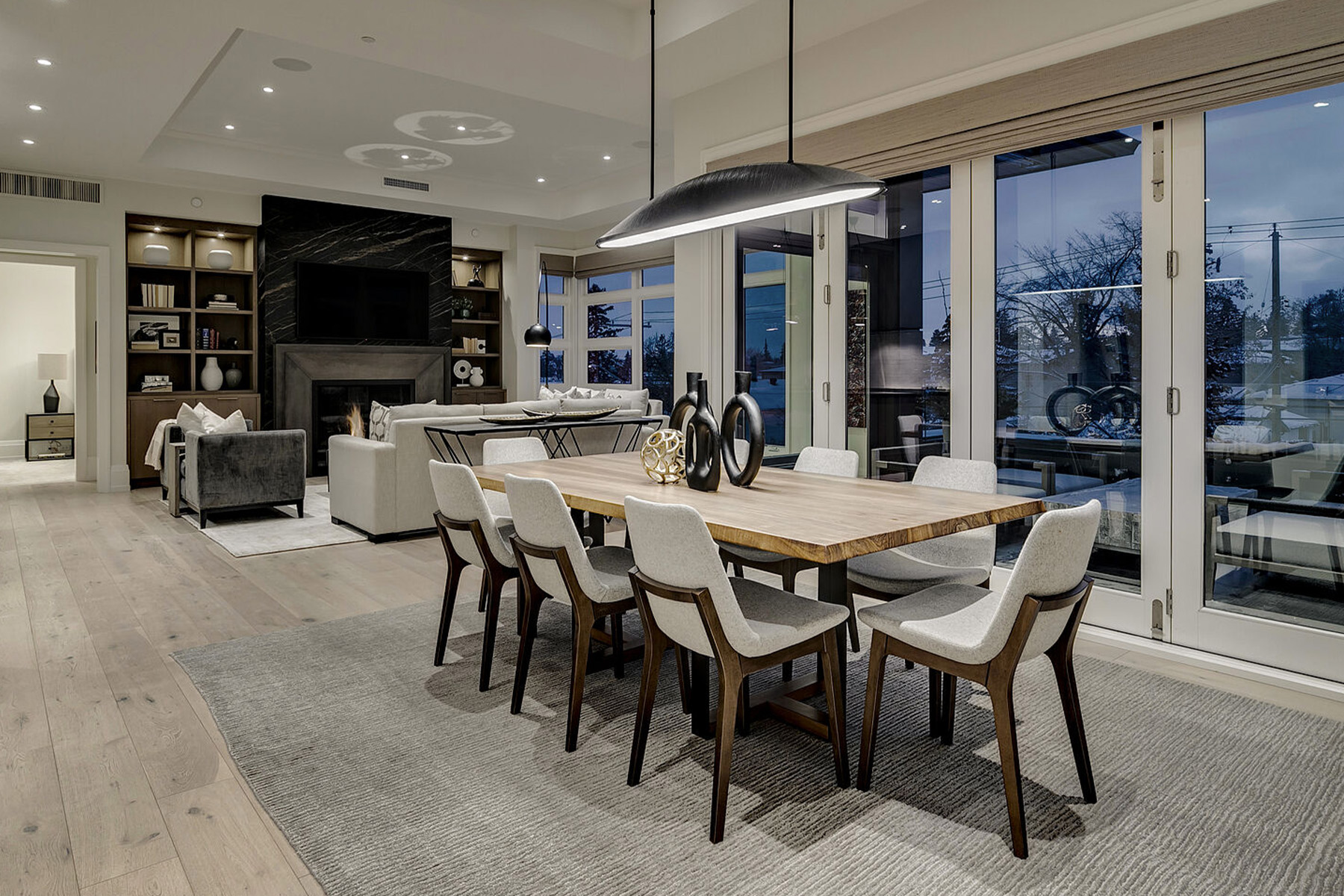 3030 17 Street #303, Calgary, AB
By no means a new neighbourhood, South Calgary has been growing in popularity in recent years. Developed in the early 1950's, the southwest neighbourhood of South Calgary features a blend of charming bungalows and contemporary infills. Homes in the area are blessed with quick and convenient access to downtown Calgary and are mere steps away from plenty of parks and green spaces. The neighbouring Giuffre Family Library offers drop in programs, study spaces and a large selection of books on every subject, but if that's not your cup of tea, in the summer the South Calgary outdoor pool is open for residents. The Marda Loop shopping district, which is only a short stroll away, is home to many trendy markets, stores, and cafes offering everything from artisan groceries to unique alcohol, Greek-style pizza, and pet care products. The premium shopping, recreation, accessibility and green spaces of South Calgary makes it the perfect neighbourhood for busy professionals or young families.

With character, convenience, and history, these five neighbourhoods are amongst Calgary's top areas to watch into the next decade. Whether searching for a first home or a next step, these up-and-coming communities are excellent places to explore. For more inspiring homes, browse the city's top listings.

---

Photo Credits: Alexander Jung / Shutterstock, Sotheby's International Realty Canada, Jeff Whyte / Shutterstock, Sotheby's International Realty Canada. This article was originally published on March 13, 2017 and has been updated on April 4, 2023.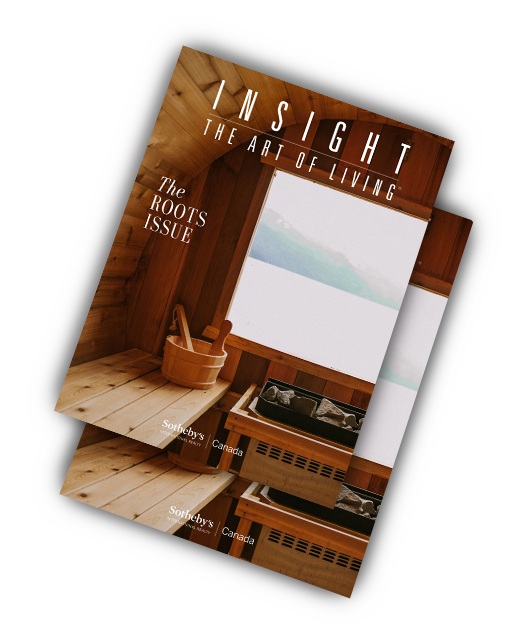 Receive your complimentary subscription to
INSIGHT: The Art of Living magazine