On March 27, 2023, the federal government announced important amendments to the Prohibition on the Purchase of Residential Property by Non-Canadians Act ("the "Foreign Buyers Ban", which came into effect in Canada on January 1, 2023) to enhance the flexibility of newcomers and businesses looking to add to Canada's housing supply. It is very important for you, your agent, and your broker to understand these updates so that you can seek advising from an appropriate legal or financial third-party professional, when necessary.

There are four key changes to be aware of:

People who hold a work permit or are authorized to work in Canada under the Immigration and Refugee Protection Regulations are now allowed to purchase residential property. Work permit holders are eligible if they have 183 days or more of validity remaining on their work permit or work authorization at the time of purchase, and they have not purchased more than one residential property. The current provisions on tax filings and previous work experience in Canada are also being repealed.

Vacant land zoned for residential and mixed-use can now be purchased by non-Canadians and used for any purpose by the buyer, including for residential development.

There is now an exception allowing non-Canadians to purchase residential property for the purpose of development. The amendments also extend the exception currently applicable to publicly traded corporations under the Act, to publicly traded entities formed under the laws of Canada or a province and controlled by a non-Canadian.

The corporation foreign control threshold has increased from 3% to 10% for the purposes of the prohibition, with regards to privately held corporations or privately held entities formed under the laws of Canada or a province and controlled by a non-Canadian. This aligns with the definition of 'specified Canadian Corporation' in the Underused Housing Tax Act.

These changes are an update to the Foreign Buyers Ban outlined in our recent post, What the Foreign Buyers Ban Means for You.

In a constantly evolving market, let us help you make informed decisions. We offer personalized attention tailored to your needs, regardless of the neighbourhood or price of your home. Ask us about local market conditions and opportunities, and let us prepare you for your next move.

---

This post was published on March 30, 2023. For the most up-to-date and accurate information, and to determine your eligibility, we encourage clients to contact their real estate agent or an appropriate third-party professional, such as a lawyer or accountant. Featured Image by Collov Home Design via Unsplash.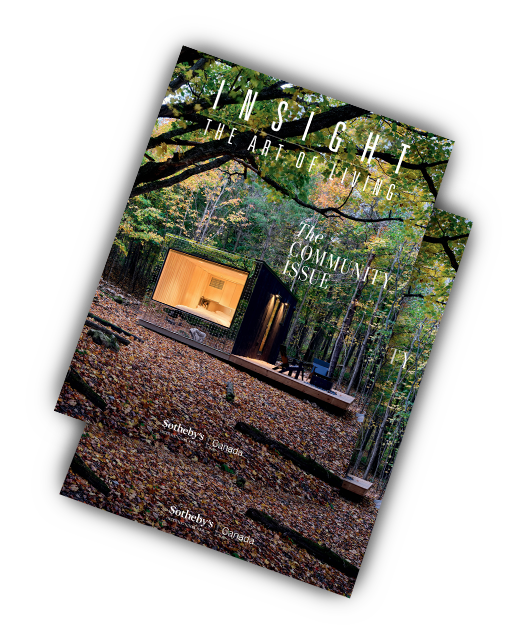 Receive your complimentary subscription to
INSIGHT: The Art of Living magazine