A world-class hub for culture and art enthusiasts, history aficionados, and gourmet foodies alike, Montréal has long been a draw for luxury investors, world travellers, and those simply looking to settle down with style. Add in top-tier private schools, multiple reputed universities, and a range of inspiring green spaces, and you have one of the world's most livable cities.

The city's real estate scene is fast blossoming into a welcoming landscape of sleek new homes, sophisticated condo projects, and chic loft spaces, while just outside the city centre, stately lots, waterfront houses, and new transportation infrastructure bring new horizons to luxury living.

If you're looking to take up residence in Montréal, stay ahead of the crowd and consider the following four up-and-coming neighbourhoods.

Hochelaga-Maisonneuve
This underrated area of Montréal East is growing rapidly. Once a 16th-century Iroquoian village, Hochelaga-Maisonneuve (HOMA) is a neighbourhood with bonafide community spirit. The area is home to both English and French language schools and libraries.

The Maisonneuve Market is the perfect place to buy locally sourced bread, meat, cheese, spices, and vegetables, while high-end restaurants and French bistros have begun to join the district's casual eateries. Try Morrocan-influenced L'Olive Noire for tagine, or bring your preferred bottle of wine and visit Bagatelle's patio in the warmer seasons.

In addition to housing the city's spectacular Jardin Botanique, HOMA's Parc Maisonneuve offers residents abundant green space and facilities for all seasons, including an ice rink overlooking the Olympic Stadium and a network of bike trails.

Properties in Hochelaga-Maisonneuve are still affordable while condos have seen appreciation, making this an area to watch in the coming years.

Browse listings in Hochelaga-Maisonneuve >

Île-Perrot
L'Île-Perrot is becoming a real draw for families moving out of the city centre. The neighbourhood is a quiet residential zone on the rise thanks to its town council's aims to boost commercial potential along the area's major thoroughfares.

L'Île Perrot offers families plenty of quality French and English schools, connected transit to the downtown core, municipal parks, sports fields, the Atlantide Golf Course within view of the St. Lawrence, and designated bicycle lanes along the island's major arteries, including the Don-Quichotte and Cardinal-Leger Boulevards. The district also offers a fine selection of Italian and Mediterranean restaurants.

Residents have access to rolling hills, forested trails, and spectacular views of the waterfront. Additionally, over 70% of the area is designated agricultural land, which means the natural beauty is sure to last.

With spacious lots, many of them by the waterfront, it's often possible to save on the cost of residing on the main island without losing any of the natural perks of Montréal life.

Browse listings in Île-Perrot >

Pierrefonds-Roxboro
Hugging the shoreline of Rivière des Prairies, Pierrefonds-Roxboro is a neighbourhood gaining momentum in greater Montréal. Here, residents enjoy simultaneous proximity to nature and urban life. The neighbourhood boasts five nature parks, including Cap-Saint-Jacques Nature Park, the largest in the City of Montréal. Pierrefonds is also home to several English elementary schools, two public English high schools, and two French private schools. Not to mention, food-lovers will delight in the endless array of casual and upscale Indian, Thai, Greek, and Carribean restaurants. In 2018, Pierrefonds confirmed the long-awaited construction of a 4,500-square-foot Aquatic and Recreation Centre, which is expected to further boost the area's desirability.

The area boasts a large number of family homes, and prices have been rising in the area over the past few years. For historic residences and a burgeoning community, Pierrefonds-Roxboro is an appealing Montréal option.

Browse listings in Pierrefonds-Roxboro >

Villeray–Saint-Michel–Parc-Extension
Villeray–Saint-Michel–Parc-Extension offers a charming environment in which to find single-family homes in an up-and-coming neighbourhood. Residential streets are lined with large trees and generous green spaces, while its commercial streets shape a picturesque urban village.

The borough features public libraries, a plethora of French and English language schools, the maison de la culture Claude-Léveillée, and many sports and leisure amenities. With numerous green spaces, community gardens, swimming pools, and skating rinks, this is an ideal setting for those wanting to remain active in the city.

The area has drawn many new must-try restaurants that present refined yet unpretentious cuisines from all over the world.

Browse listings in Villeray–Saint-Michel–Parc-Extension >

Montréal's global reputation as a smart place to buy a home is supported by its dynamic and ever-changing neighbourhoods. Ample green spaces, mouthwatering cuisine, and a booming arts scene are only the tip of the iceberg.

Ready to find your perfect Montréal property? Browse listings in these neighbourhoods and more.

---

This article was originally published on March 8, 2017 and has been updated on March 5, 2023.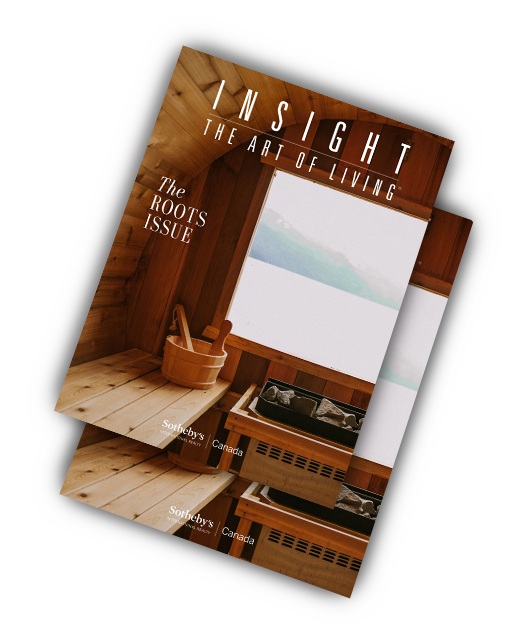 Receive your complimentary subscription to
INSIGHT: The Art of Living magazine