With their endless amenities, ultramodern finishes, panoramic views, and trendy locales, today's condos offer extensive value to the discerning buyer. Yet streamlining a space can help elevate a condo even further, and these design tips squeeze every drop out of square footage, without compromising on luxury to help you maximize your condo space.

Choose Versatile Furniture
When moving into a new condo, it's important to take both stock and inventory of your furniture as it stands. Which pieces will have pride of place in your new avant-garde space? Which are heirlooms better suited to secure storage? Be mindful: too many small pieces work together to shrink a space. Instead, opt for a few large, bold statement pieces to make a lasting impact.

Where possible, source furniture with dual-functionality. Whether that's an expandable kitchen island for entertaining family or a foldable bed for hosting revelers; space-saving furniture is no longer a faux-pas and allows for more room to dedicate to your most sophisticated decor.

Maximize Light
Natural light is a miracle-worker for any space. Invite it into your home to combat space-reducing shadows by moving large items away from windows, offering that prime real estate to slight greenery and willowy ferns instead. And white, contemporary voiles add a touch of billowing drama to windows, striking the perfect balance between privacy and freedom.Design elements like wall mirrors can help keep light flowing through your space, and the soft glow of the golden hour will transform your condo with a spectrum of warming light—a moment to look forward to each and every day.

Get inspiration from these cosmopolitan condos >

Use Neutral Colours
Luxe, neutral tones form the base palette for many condos, and with good reason. White, taupe and grey walls allow for bright, modern statement pieces to steal the conversation. Open-plan spaces are unified by consistent tones and materials. And, if required, bright statement walls add even more impact and personality when found in a muted space.
Go High and Vertical
When it comes to condo living, optics are everything, and the perception of space can be enhanced with a few clever tips. For example, hanging window coverings from the ceiling to the floor or extending shelving units to the ceiling offer a sense of height. Placing artwork above the eye-level also adds to the lengthening effect, and pendant lighting is an excellent feature that accentuates height and draw the eye upwards.

The condo needn't be a space mired in compromise. With their vast swathes of natural light, neutral, calm tones and smart, modern storage solutions, any condo can be transformed into a contemporary haven.
---

This article was originally published on February 27, 2018 and has been updated on January 29, 2022.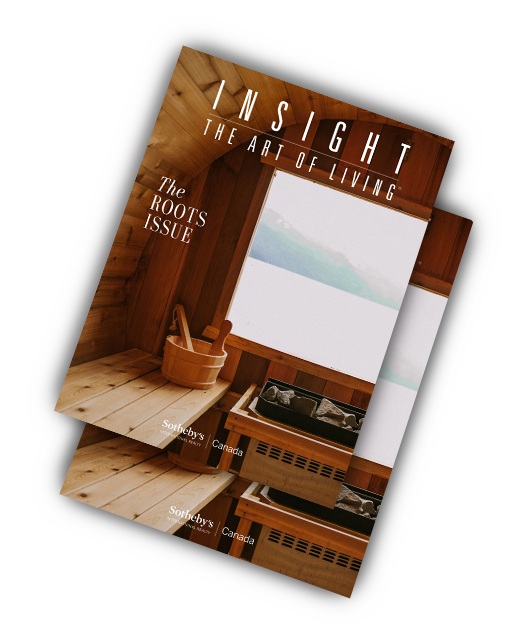 Receive your complimentary subscription to
INSIGHT: The Art of Living magazine