The warmer months of spring and summer are when the real estate market spikes and buyers are hot on the trail of a new home. But that doesn't mean it isn't worthwhile to list your home in the new year—after all, winter offers sellers less competition with fewer properties on the market. Plus, once the cold sets in you have a chance to pull out all the stops to make your home feel comfy and cozy. Here are some tips to ensure you're set up to wow potential buyers during the snowy season.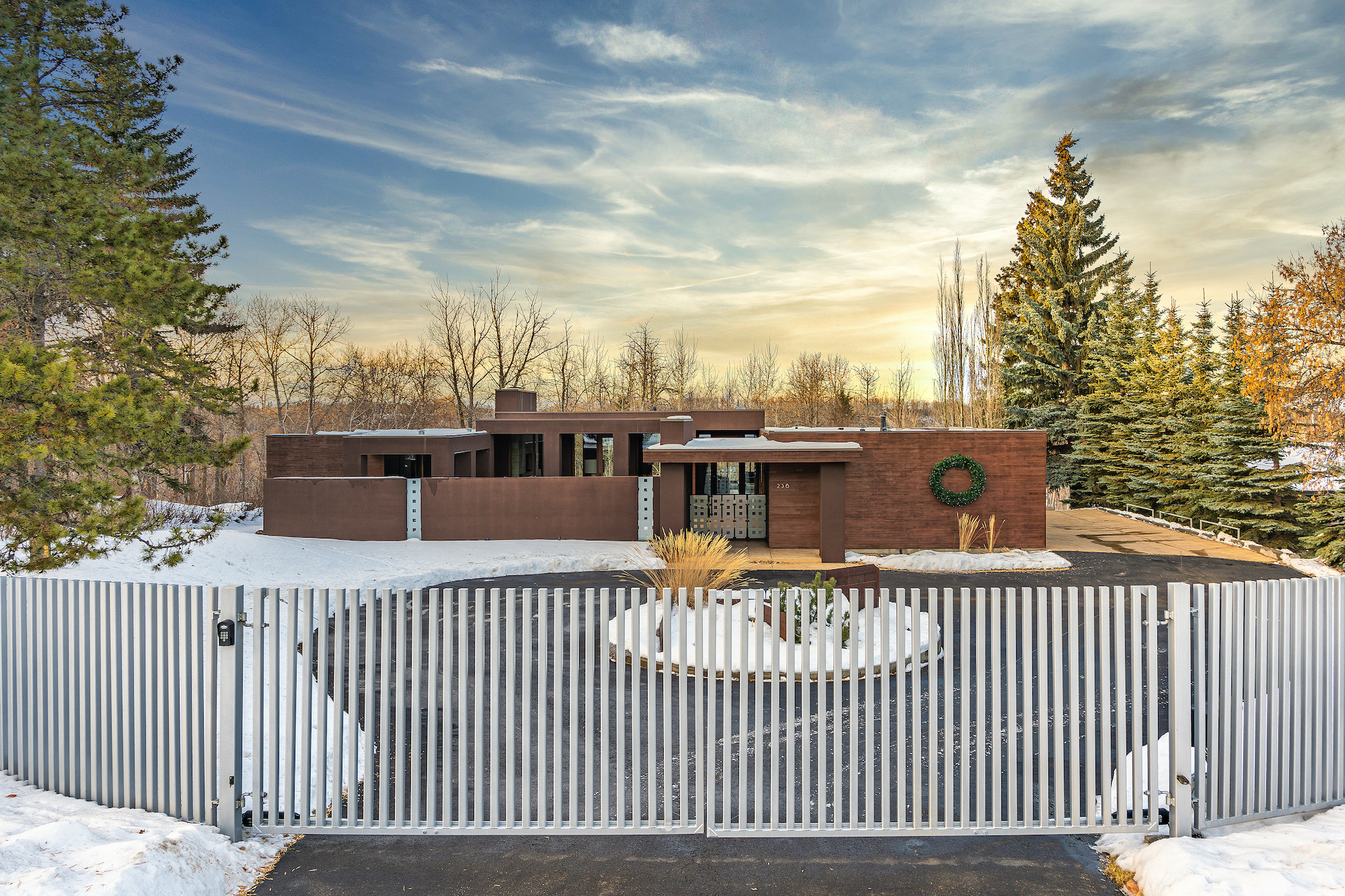 236 Windermere Drive NW, Edmonton, AB
D0 – Highlight Your Home's Coziest Features

Selling your home in winter offers the perfect opportunity to maximize each room's coziness. This means lighting softly-scented seasonal candles, adding layers of rich fabrics and warm textiles, and throwing some logs on the fire. When you're working with your REALTOR® to set up a showing, create an inviting setting by playing quiet tunes in the background, and make potential buyers feel at home by offering a warm beverage once they walk in the door—even the smallest details can go a long way in making a home memorable.

Do – Emphasize Your Home's Durability

Potential buyers visiting your home are likely paying close attention to how it's built, such as the materials used and the types of appliances installed. If you've taken extra care to install energy efficient products or to winter-proof your home to keep heating bills low, make sure to point out these features. Have you recently installed new windows, switched to LED light bulbs, or invested in a high-efficiency heating system? These are important pieces to highlight for buyers, as they are investments from which future homeowners can reap the rewards. To illustrate this point further, ensure the heat is on and the thermostat is set to an appropriate temperature during a showing.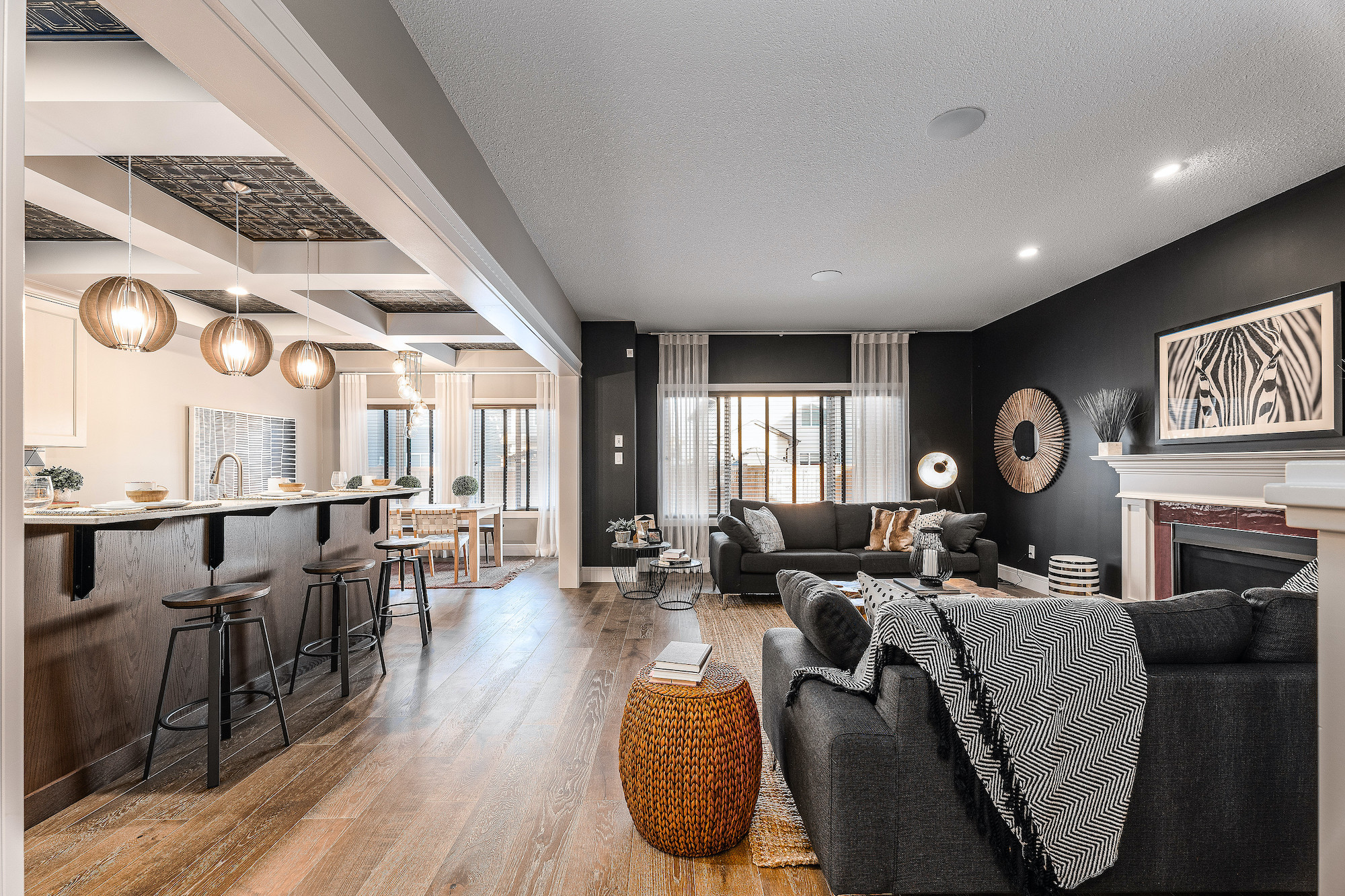 1216 Cy Becker Rd NW, Edmonton, AB
Do – Provide Photos of Your Home From Sunnier Months

While snow covered trees and sparkling lights can add a romantic charm to your home, it's often the summer months when your home is in its prime. Interested buyers might find it difficult to imagine budding flowers and ripe vegetable gardens when the beds are covered in snow. To help prospective buyers picture the home during greener times, include slideshow of the landscaping and exterior during the spring and summer with your listing. Include shots of outdoor living spaces, complete with furniture, so they can envision how they'll spend their time during patio season.

Do – Add Extra Layers of Light

In the cold, dark months of winter it's important to ensure that you maximize natural light inside your home. Pull back the curtains and set up extra lamps in dark corners of the house. And for evening viewings, ensure you've optimized the exterior with strategically placed lights, especially along walkways. Set up spotlights to emphasize your favourite areas of the exterior and turn on any twinkly holiday lights when the season calls for it.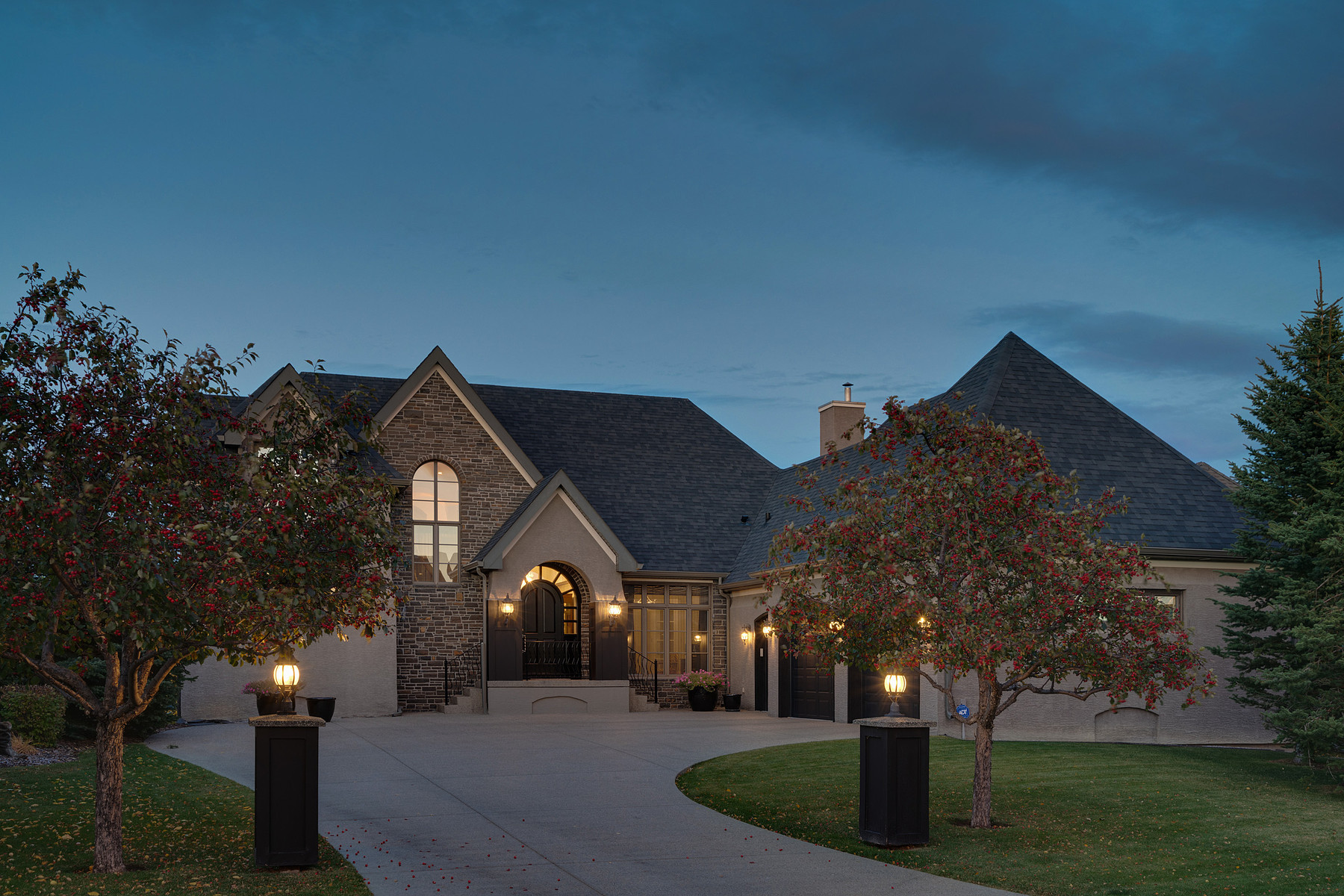 220 Snowberry Circle, Elbow Valley, AB
Don't – Count Out January Buyers

For many, a new year means a fresh start and new beginnings. For some, this fresh start involves relocating to a new home. It's important not to dismiss January or February as "lost months" in the home-selling world. Anyone braving the cold in the dead of winter is likely very committed to the cause. In fact, many buyers are interested in closing on a home and making the big move during spring, meaning they start their search—and their bidding—in the earlier months of the year.

Don't – Rule out Curb Appeal

Even though the snow can do a good job of hiding the least-liked elements of your home's exterior it can also make it far too easy to neglect the outdoor spaces. In terms of both safety and aesthetics, it's important to pay your home the attention it deserves, even once the snow falls. This means ensuring all walkways are clear, the driveway is shovelled, and property lines are clearly distinguished.

If your New Year's resolution is to bring in serious buyers so you can embark on a home buying journey of your own, keep these wintertime dos and don'ts top of mind to ensure you're making the right moves to close the sale.
---

Looking to upgrade your living room while you winterize your listing? Check out these 5 contemporary living room design ideas. This article was initially published January 30, 2018 and updated December 17, 2020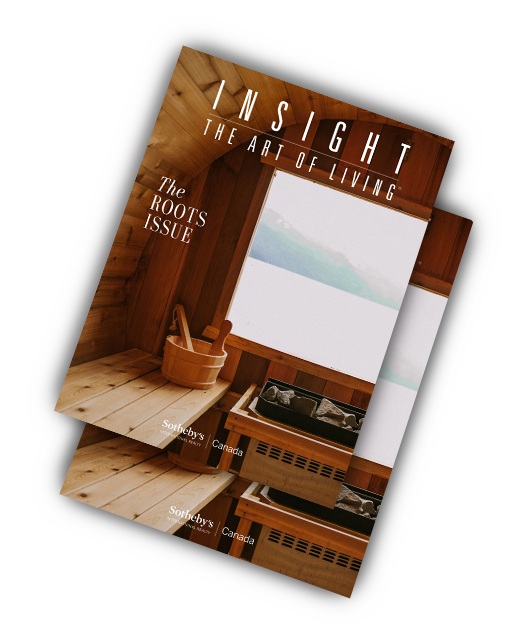 Receive your complimentary subscription to
INSIGHT: The Art of Living magazine