Keen to give your home a fall facelift? Then say goodbye to metallics, boring bedding, and gallery-white walls. Maybe you went a bit heavy on a mid-century modern style, or carried marble from the kitchen to your bathroom and bedside tables. No matter—autumn's new trends ask you to salvage your favourite pieces, get personal, get eclectic, and embrace how you really live. Here are six trends interior designers are coveting this fall:
Light, Bright, and White

Instead of going floor-to-ceiling white, consider new ways to add more light to your space. Layer a natural jute and cotton rug under a white sofa, veil your windows in earthy-shaded curtains, and search for mirrored surfaces to send light bouncing around the room. Each time you walk in, you'll immediately feel lifted.
Mixed Woods

Gone are the days of a one-wood shade for the entire house. Ground yourself in your kitchen, dining room, and home library by combining dark cabinetry, birch island accents, and walnut tables. Let unfinished slats of shelving nod to blackwood baseboards. Search out artisan craft-style side tables or stools in salvaged driftwood or reclaimed maple.
Dark Accents

Kiss your white gallery walls goodbye. While bright colours will always have a place in your home, they don't need to rule every room. Black and hunter green paints, as well as brown heritage-style wallpaper prints, are mixing up the status-quo in a big way. The look is rich, dramatic, and down to earth.
A Splash of Black

Call it a nod to the way we used to cook and clean. Black single-pipe stoves and bucket-style bathing may be long gone, but the idea of the hearth and heart carry on. Swap your silver fixtures and finishes for cast-iron style faucets, noir-dining backsplashes, and contrasting bathroom accents that go beyond black-and-white floor tiles. The look is not only contemporary and clean—it endures.
Outdoor Living

From here on out, consider your patio, deck, or veranda another living room. The space should be rife with luxury detailing. Sectional style seating decked out with cushy pillows and cozy throws, eclectic al fresco dining tables, and strategic mood lighting dresses up spaces that are otherwise shunned after Labour Day.
A Multifaceted Mix

Your place will never feel like you if it's full of pieces that lack a story. Unbox the hand-carved box you bought in Kolkata, the abstract photography from your last visit to New York, and the locally-loomed rug from Lima. These pieces to craft unexpected vignettes across your home and show off your creativity.

Whether you have a taste for historical touches or contemporary looks, these fall interior design trends are just the thing to usher in a period of colour and coziness. Make sure to make the most out of them while the season lasts.
---

Want to see what the perfect house for autumn can look like? Check out our list of dream homes that take full advantage of fall colours.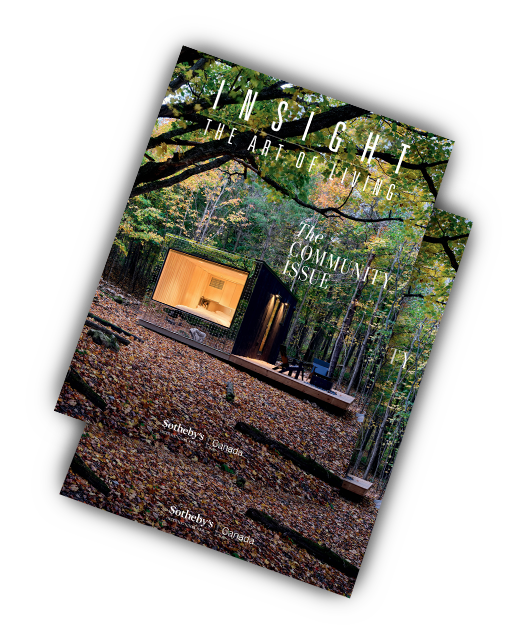 Receive your complimentary subscription to
INSIGHT: The Art of Living magazine