To a designer, there's no denying the power of a positive review on Vogue.com. Lucky for Laura Siegel, her fall 2018 collection was much lauded for its shaggy fur-like wools, geo-print jumpsuits and tasselled separates, as was her ongoing commitment to procuring handmade materials from around the world. Shunning factory-churned fast fashion, the 31-year-old Canadian designer has succeeded in bringing traditional weaving and dyeing techniques (these tend to leave a smaller ecological footprint) to the closets of VIP fans like Sophie Grégoire Trudeau. Continuing her efforts to preserve cultures through fair-paid craftwork, the social entrepreneur is bidding adieu to the fashion calendar this year. But don't worry, we haven't seen the last of Laura Siegel yet.
Before earning a name for herself in the world of sustainable fashion, the Toronto native attended both Central Saint Martins in London and Parsons School of Design in New York City, studying silver-smithing, knitting, natural dyeing, embroidery and weaving. Siegel experienced an aha moment after taking a year off to backpack in India and Southeast Asia. Steering clear of tourist areas, she found herself lost in the mountains of northern Thailand. "This woman brought me in for a few days and she taught me how to crochet," she recalls. "She didn't speak any English and I didn't speak any Thai, so craft was the language we communicated through." It was then that Siegel began to wonder why fashion relied so heavily on factory-manufactured clothing instead of unique handmade pieces, which are superior in quality and beauty.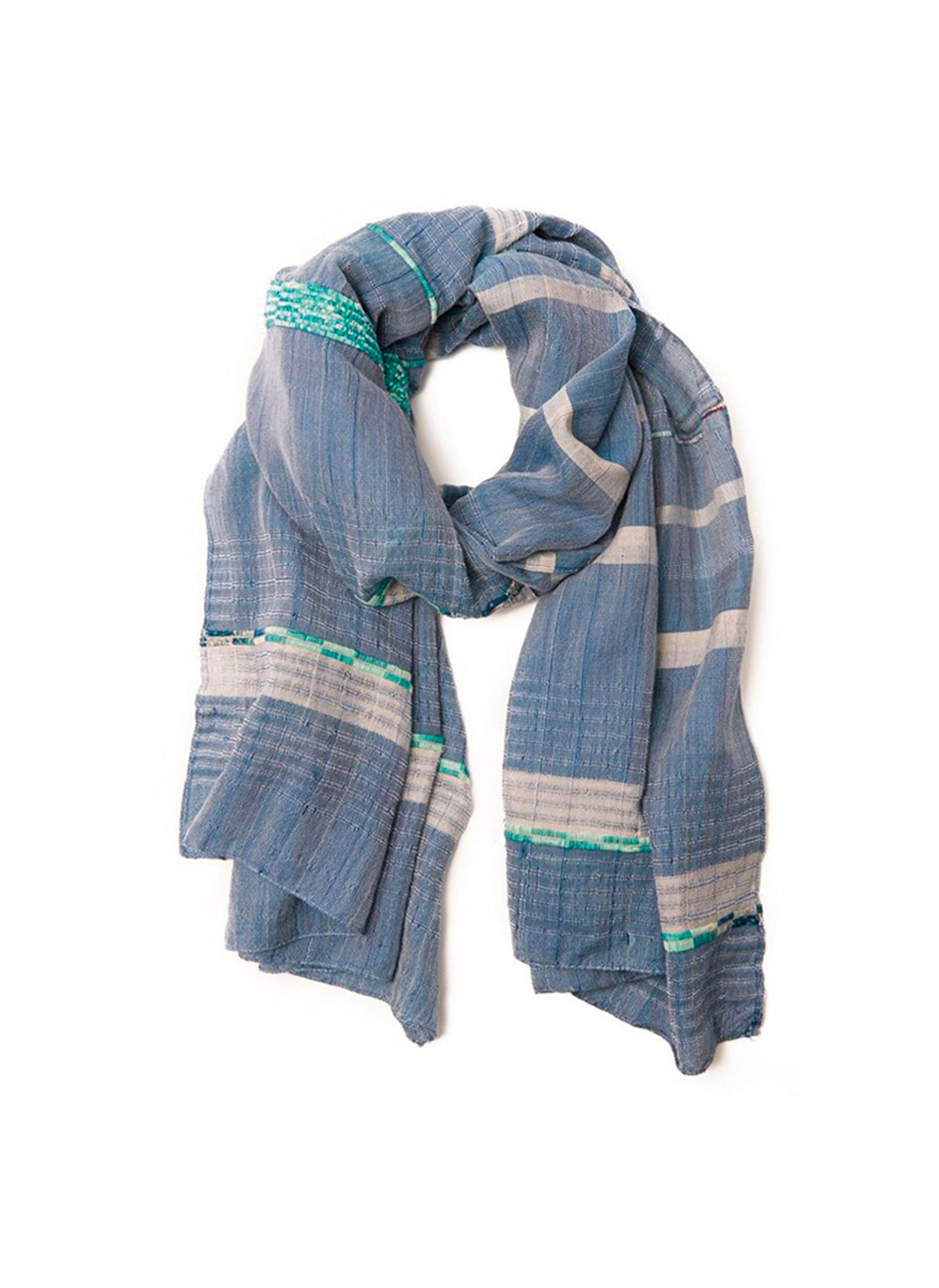 Scarves made from recycled cotton & silk saris were sold to benefit the families of the 2013 Bangladesh Rana Plaza building collapse
Returning to Parsons to complete her thesis, Siegel used natural dyes and hand-carved blocks from India to create her prints, which were inspired by shibori (an ancient Japanese method of embellishing fabric by shaping it before dyeing) and batik (the Indonesian technique of hand-printing cloth by coating it with wax). A professor critiquing her work asked how it would be possible to sustain, on a large scale, a business linked to slow production methods. "My initial instinct was [that] I would have to spend probably six months of the year living wherever those [artisans] are," recalls Siegel. "It's a different way of working with new cultures, and I think it's important to spend time and learn and understand." The idea stuck.

Two years post-graduation, Siegel launched her namesake brand in 2012 and began splitting her time between remote villages overseas and Toronto and New York City. She built a niche clientele in North America with pop-ups at cutting-edge clothing brand OakNYC before landing retailers like Holt Renfrew in 2013. The very next year, she became a finalist for the prestigious CFDA/Lexus Eco-Fashion Challenge, a collaborative initiative of the Council of Fashion Designers of America and Japanese luxury automaker Lexus. Early adopters took to Siegel's bohemian caftans and flowy tie-dyes — resort wear for all 365 days of the year.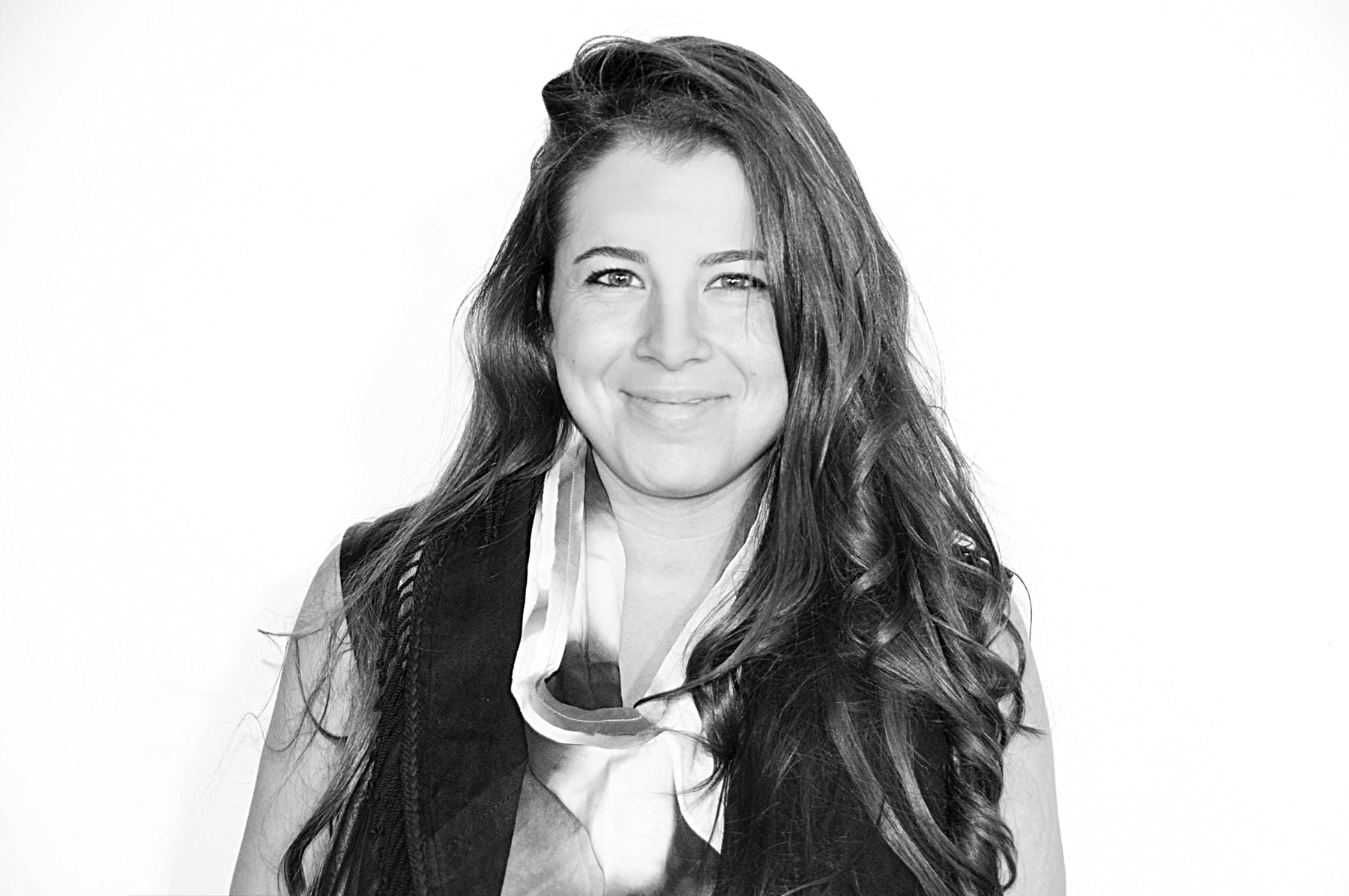 The sustainability-driven designer Laura Siegel
But if Siegel's raison d'être wasn't clear among the crowded racks at retail, the documentary Traceable, released in 2015, would cement her point of view. Directed by a former Parsons classmate of hers, Jennifer Sharpe, the film follows Siegel through her production process, working with villages in India in the lead-up to one of her early collections. "It's about clothing traceability," notes Siegel, "connecting consumers with the hands that are making their clothes." The doc screened at film festivals around the world, two years after the news of the worst garment factory disaster in history — when a building collapsed in an industrial suburb of Dhaka, Bangladesh — which shocked North American consumers.

In 2016 Siegel launched an initiative dubbed Project 1127 to honour the lives lost in the tragedy. Fittingly, a limited-edition number of scarves (one for each of the 1,127 victims), made from recycled cotton and silk saris, were sold in partnership with the non-profit organization Sreepur Village, Bangladesh; proceeds went to the victims' families. Dozens of industry heavyweights participated in the campaign, from mega-influencer Leandra Medine Cohen, known for her style website, Manrepeller, to British fashionista Alexa Chung.

The endeavour also drew the attention of major publications, such as WWD and Elle.com, as well as Vogue.com, which took the lead with its rolling seasonal coverage of Siegel's ready-to-wear collections. "Women who gravitate toward looser silhouettes will appreciate that Siegel's pieces are roomy but not overwhelming," it said of her spring 2017 offerings. "And the arty prints and details stand out in a sea of similar-looking machine-made clothing."

But those complimentary seasonal reviews are now in Siegel's rear-view mirror, as she is opting to move her business away from the industry's demanding fashion calendar. "I felt like I was in a wheel, forced to design large collections each season just because the consumer wants to buy something new so many times a year," she explains. "Ultimately, I was part of the industry that was promoting consumerism, and I needed to take a step away to really look at the future and other more sustainable business models on multiple levels." Siegel realized that her company, which sells labour-intensive clothing crafted by artisans, was feeling the pressure to devalue the products in order to meet market demand and that the middleman — that is, the retailer — is reaping the most financial reward.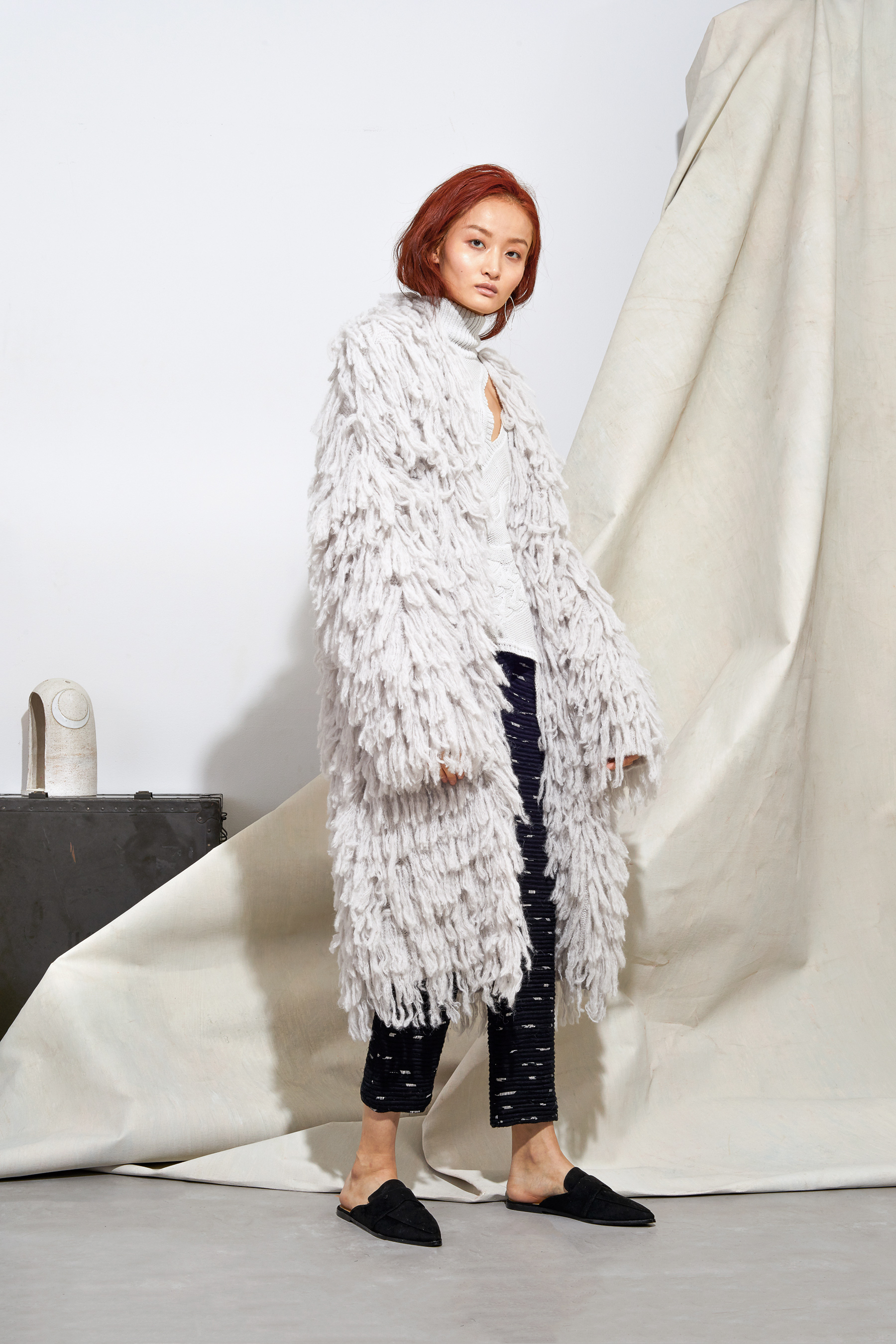 Shaggy plush coat that looks like sheepskin or fur is actually made of organic wool
This April, Siegel is organizing a sourcing trip to Peru and taking with her a select group of luxury designers from North America and Europe to meet local artisans. She hopes to open their eyes to alternative methods of production, introducing them to exotic fibres and elaborate hand techniques that contrast the factory model. Through her work, the art of many unknown talents may now grow well beyond Siegel's singular brand. And though the designer doesn't rule out returning to her self-titled line someday, don't expect any definitive date.

"It will just be whenever it makes sense," says Siegel. "It will be natural and evolutionary." Welcome to the world of slow fashion, where creativity reigns.
---
By Carlene Higgins – *This article originally appeared in INSIGHT: The Art of Living | Spring 2019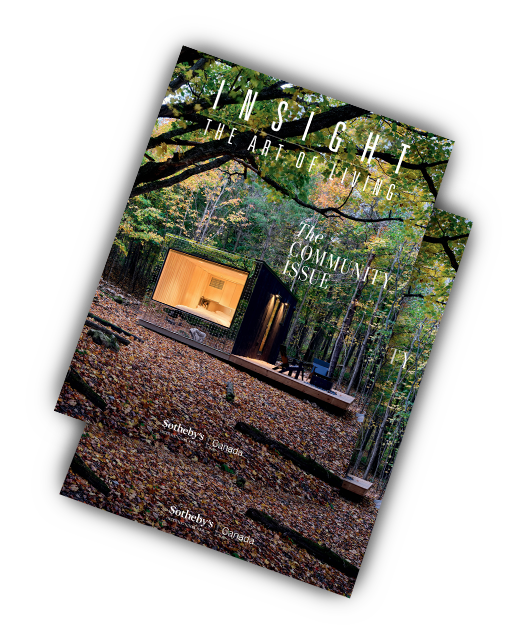 Receive your complimentary subscription to
INSIGHT: The Art of Living magazine