Home buying is a little like love—when the right one comes along, you know it. Even the most sophisticated buyers can let their hearts rule their head when it comes to real estate. Solid research is key to any successful home buying transaction, so do your homework no matter how enchanting the property. Here are six common mistakes to avoid:

No Home Inspection

The house is brand new and built of the finest materials. Everything in it is state-of-the-art. Do you really need an inspection? The answer is, of course, "yes." It's always possible something is wrong, even if the dwelling meets local building codes. Thorough scrutiny by a qualified inspector—one who's a member of a professional association like the Canadian Association of Home and Property Inspectors—is always money well-spent. As with any home inspection, accompany the inspector so you understand why a problem may exist, and ask questions.

In some especially hot markets, such as Vancouver, certain homes are marketed as subject-free: no inspections, no financing. That's always risky. You might win the bidding war, but end up with a very expensive house with structural or other issues. Enlist the help of a qualified REALTOR® to avoid potential issues later on.

Missing Financial Documentation

Purchasing a luxury home may require you to provide more information to a lender—or a seller—than a lesser-priced abode. In addition to the disclosures with which you're already familiar, the lender may want detailed information from your accountant. The seller may require that any potential buyers provide proof they can indeed afford the property before permitting a viewing. Get your documents in order before starting your search. These include:

Tax returns
Corporate profit and loss statements, if applicable
Other properties
Asset statements
Cash reserve proof

The extra documentation involved in purchasing a luxury home may mean an extended verification period.

No Zoning Check

You've found your piece of heaven with a mesmerizing view and a landscape that looks much the same as it did a century ago. Just make sure you check the zoning before making an offer. That picturesque farm on the corner could soon become the site of the new regional high school, or the zoning may permit new developments on relatively small lots. Even if the new homes are high-end, they change the character of the area. You can often check zoning maps online or inquire at the city hall. There are resources available for most cities.

If you're purchasing an equine property, don't mistake the number of stalls in the barn for the number of horses you can keep on the land. Restrictions are often based on horses per acre.

Not Everything is in Writing

Experienced home buyers know the importance of getting everything in writing before purchasing a home. Still, you might assume that an item, such as lighting, is a fixture and comes with the property. Avoid assumptions, and make sure any appliances you want to remain are staying put, and that attractive fixtures are indeed part of the deal. Request a written breakdown of room sizes and details so you know exactly what you're getting.

Lifestyle Clash

Does the house fit your current and anticipated lifestyle? You might adore the grand staircase and second-floor balustrade, but if you plan to expand your family, that configuration is a nightmare for parents of small children. How much upkeep will the house and grounds require? Practicality often takes a backseat in the presence of beauty.

Unqualified Agent

Even a savvy homebuyer might make the mistake of using an under-qualified agent, one who doesn't understand the high-end real estate market and who lacks the proper credentials. Sotheby's International Realty Canada agents not only possess comprehensive knowledge of the local real estate market, but have the expertise and skills to ensure a client does not make these common errors when purchasing a home. Clients receive accurate market and property information, prompt access to coveted properties and the highest level of service and discretion. They also receive exclusive access to some of the best properties on the market—many of which may never be available to the public on MLS.

Ready to start your search? Visit Sotheby's International Realty Canada to browse listings in your preferred region.

---

This article was originally published on May 4, 2016 and has been updated on January 28, 2022.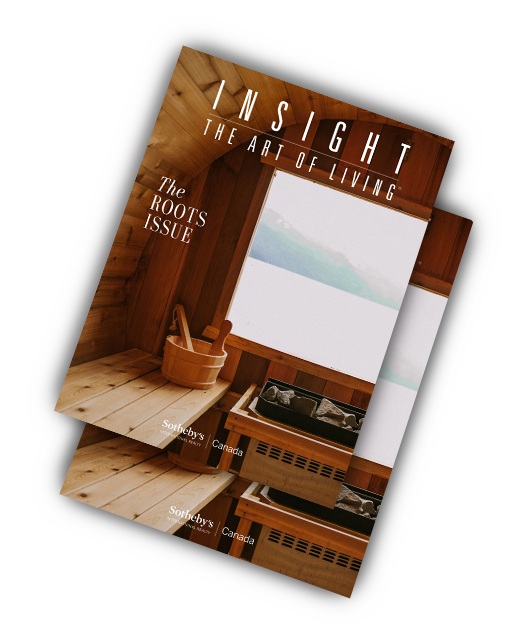 Receive your complimentary subscription to
INSIGHT: The Art of Living magazine