Looking to buy property in the country's most desirable neighbourhoods? Real estate brokers offer Insight: The Art of Living advice on what to expect.

In every major market across the country the prime communities share similar attributes — easy access to downtown, proximity to green space and prestigious schools. With so many of these factors tied to geography and static city planning, the best areas can appear set in stone. Luckily, new construction projects and the ever-changing real estate market means that there is hope for buyers to get into the neighbourhood of their choice in these Canadian cities.

TORONTO

Toronto is one of Canada's most dynamic real estate markets. The cost of housing is higher than the national average and, according to the Financial Post, a home can cost 75.9 per cent (pre-tax median yearly) of a household's annual income. It may be even more if you're aiming for a postal code in one of the city's most desirable neighbourhoods.

"Popular areas consistently maintain tight proximity to the subway system," says Nigel Denham, a senior vice-president of sales at Sotheby's International Realty Canada. "These [areas] include Bloor West Village and North Riverdale, but the north-south line bordering Yonge Street remains the most-sought-after and expensive markets."

However, the market does have its share of surprises. "There is still reasonable value in places like Bedford Park, High Park, Swansea, Bloor West Village and the Kingsway," says Robert Nelson, a sales representative for Sotheby's International Realty Canada.

But Nelson notes, "You will quickly compromise on getting a private drive or [that] fourth bedroom." Homes tend to sell quickly too. While most properties spend two to three weeks on the market, they stay there for a shorter period of time if the asking price is under $2 million. Only homes above the seven-million mark begin to encounter a significant lag in movement.

In light of this competitiveness, timing and a personal touch can change one's fortunes. "We often knock on doors and do mass mailouts looking for off-market opportunities," Denham explains. "In one instance, we had a client buy the house of their good friends who were moving on. It was definitely odd, but the sellers preferred a discreet sale. In another, our buyer noticed the owner was a scotch drinker and brought a bottle of one of his favourite single malts as a token of good faith — and it worked!"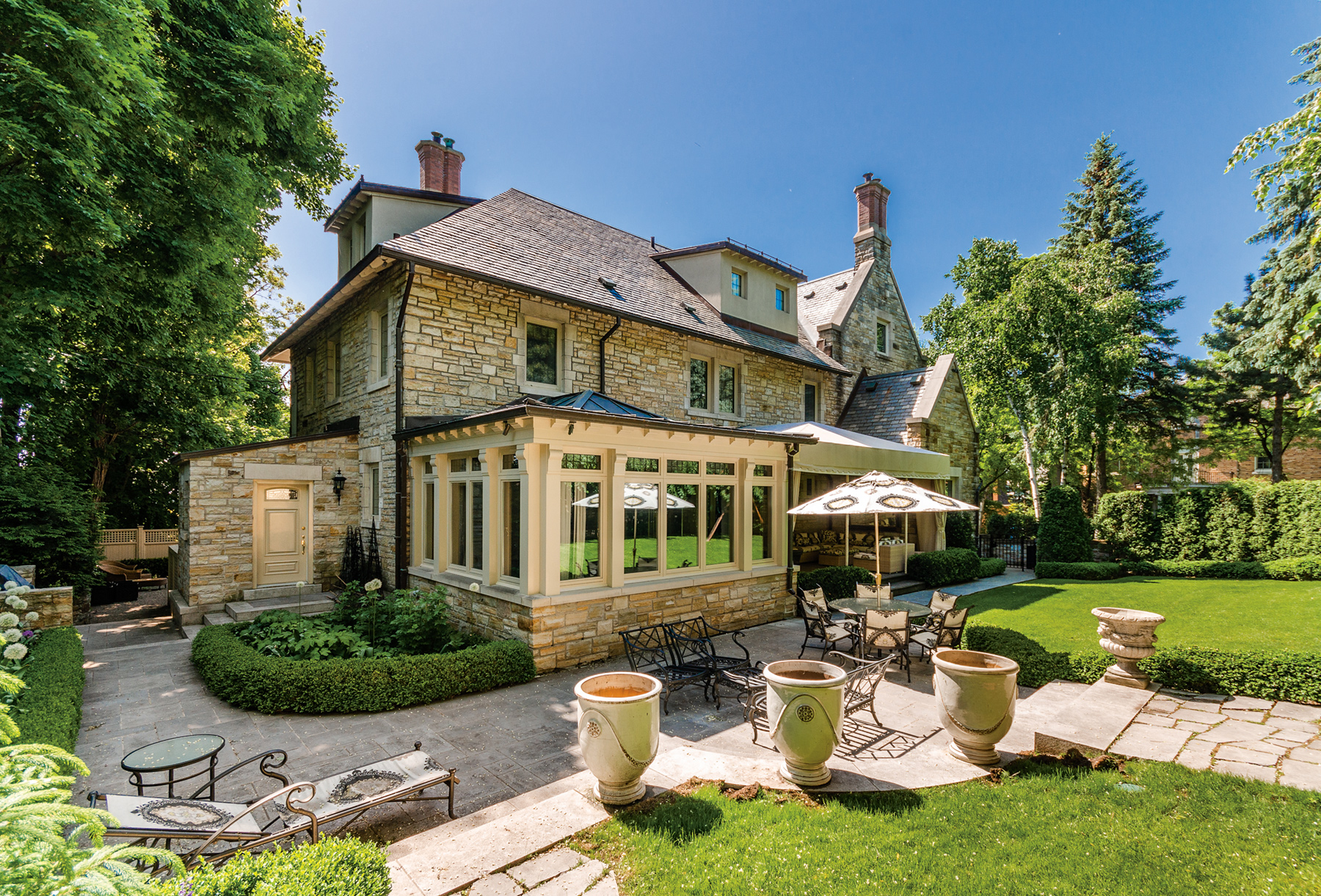 Montreal MLS 21850680
MONTREAL

The city's low unemployment, lack of competitiveness from foreign buyers, rich architectural legacy and unique cultural atmosphere all make purchasing a home here attractive but competitive.

"In 2018, we saw more multiple offers and properties selling over asking," says representative from Sotheby's International Realty Quebec. While a lack of inventory has led to quicker sales, offering a word of caution.

"Vendors knew they could make money by selling, but where could they buy next, [given] how prices were up across the board?"

This buying climate means that in Montreal, fortune favours the brave. "Many buyers assume they are an 'expert' and get upset when they miss out or get outbid on the house they want. In a hot market, put your best foot forward. Don't try to bargain and offer less to 'see what happens.' Someone else is going to buy the house you want!"

Other than the popular downtown core, which is dominated by condos, the top-tier neighbourhoods continue to be Westmount, Outremont and Mount Royal. In these areas, a semi-detached home begins at around $1.5 million, while a detached home in need of a full reno can hit $2.5 million and, usually, out of budget for many buyers.

If you're unwilling to strain your resources — and/or your nerves — Brosseau recommends looking at other locales. "When it comes to more suburban neighbourhoods, certain parts of the West Island (Kirkland, Beaconsfield, Dollard-des-Ormeaux and Pointe-Claire) and areas on the North Shore (Sainte-Dorothée and Duvernay) continue to attract buyers, as they get more bang for their buck in terms of size of home and land."
CALGARY

If you're looking to put down roots here, you're in luck. Getting a home in one of the top neighbourhoods is within your grasp — and it's reasonably affordable. While the city waits for the oil market to turn around and with new mortgage regulations, houses here offer extra amenities that you won't get anywhere else.

"It is an exceptional time for buyers to get into areas like Upper Mount Royal, Altadore and Aspen," notes Barb Richardson, a senior vice-president of sales at Sotheby's International Realty Canada. "Where they may have been 'priced out' a couple years back, a home that sold for $2 million in 2014 is now down, [at] around $1.7 million in 2019. When the market 'returns,' these buyers will be in a good position should they wish to sell. Those that bought their houses during the oil boom may have paid 10 to 20 per cent more for their equivalent home."

Current expansions of the city's pioneering light rail transit system — the CTrain — will also likely raise the value of numerous neighbourhoods in the near future. "Communities that will benefit from the LRT line and Stoney Trail expansion represent smart investments," says Richardson. "I particularly like Inglewood, which is becoming Calgary's up-and-coming music area along the river, and West End neighbourhoods, like Springbank and Elbow Valley."

Richardson also speaks highly of University District, a multi-builder development that will offer condos and townhomes, as well as single family homes and rental properties. "It's perfectly situated between the city's two largest hospitals and the University of Calgary," she explains, citing that each provides stable employment. "Some of the first projects here have already been launched with unprecedented demand and excitement, beyond what we are seeing in any other area of new construction and resale in Calgary."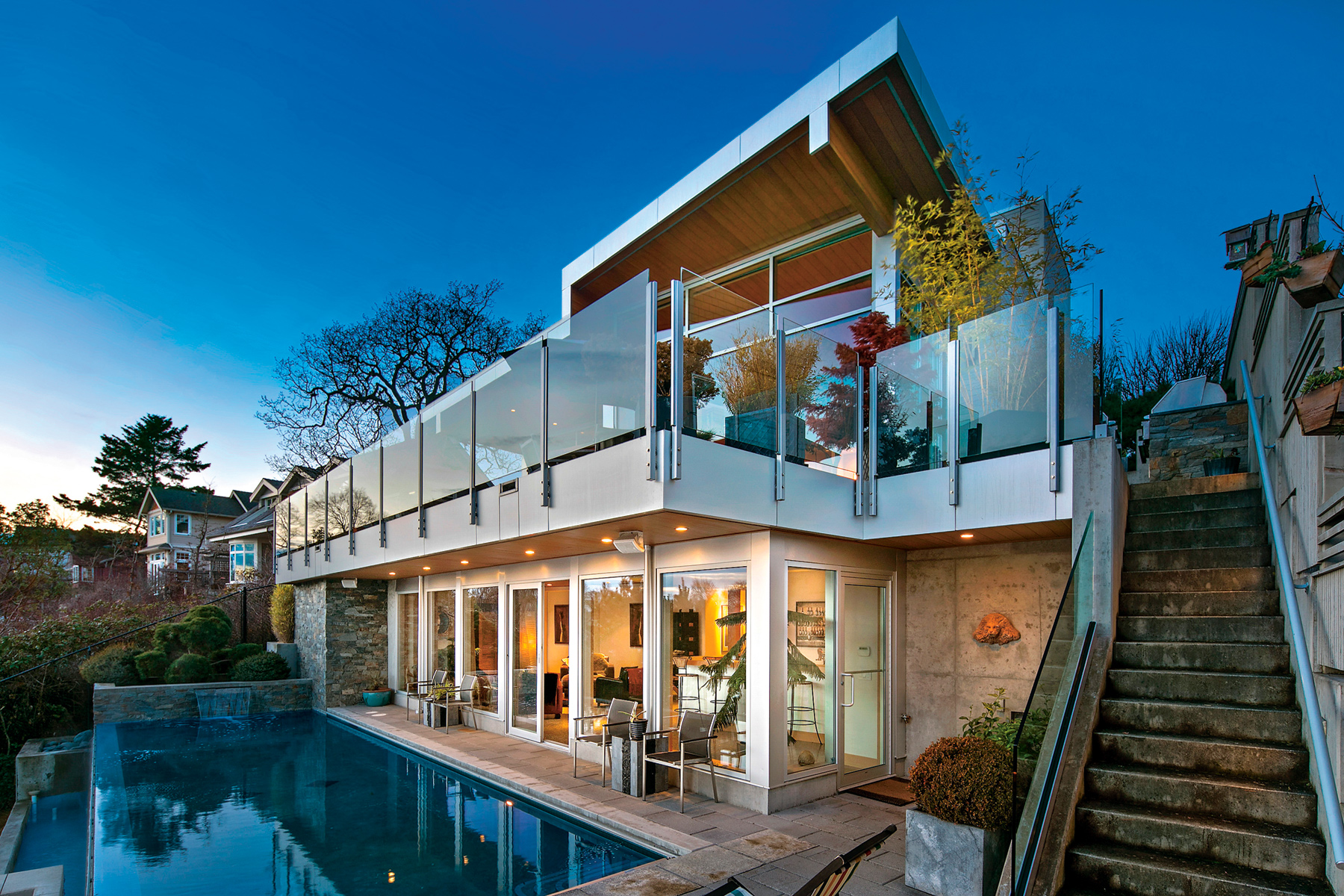 Victoria MLS 387005
VICTORIA

Next to Vancouver — which has some of the most highly valued real estate in the country — Victoria is a hip and trendy city (albeit smaller) in its own right. And thanks to the arrival of the tech sector — an employment boon that has been in full swing this past decade — it's attracting millennials and those looking for a more affordable west coast community to put down roots in.

"People in the tech industry have realized what an amazing place this is to raise a family," says Glynis MacLeod, a senior sales advisor at Sotheby's International Realty Canada. "This has promoted gentrification in some relatively untapped areas, such as Esquimalt (generally home to naval families), View Royal and the bohemian neighbourhood of Fernwood, causing prices to go up dramatically."

While these neighbourhoods are becoming popular, MacLeod concedes that prices in some established areas, like downtown or Oak Bay, continue to rival Vancouver's; still Victoria retains plenty of affordable options. "Broadmead is often overlooked," says MacLeod, referring to the more northern area [Saanich Peninsula], where a $1.8-million Oak Bay detached four-bedroom home has decreased in price, to $1.2 to 1.4 million in 2019. In a city of mild winters and far lower traffic density than in larger cities, moving away from the core to the Peninsula isn't a huge sacrifice.

"A half-an-hour commute is not bad," says MacLeod. "And if you moved out towards Brentwood Bay or Dean Park, there are amazing values there. You could get detached homes with three to four bedrooms for under a million and still be in a great neighbourhood."

While "bargains" in today's real-estate market are hard to find, buyers can still get what they're looking for if they're realistic about their expectations and expand the search to other neighbourhoods, venturing out farther from the city core.
---
By John Crossingham – *This article originally appeared in INSIGHT: The Art of Living | Spring 2019, and has been updated on January 28, 2022.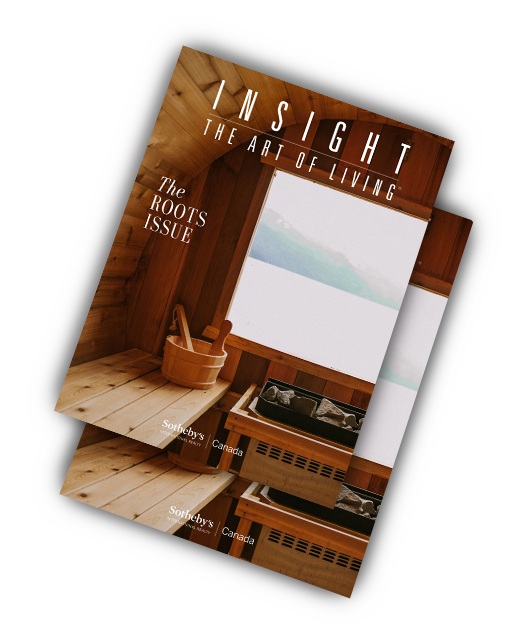 Receive your complimentary subscription to
INSIGHT: The Art of Living magazine