When looking for your next home, attending open houses can be a great way to get a sense of a potential property and decide if you can imagine yourself or your family living there. It can be easy to be influenced by the curb appeal or the staging of a home, but there are other equally important things to consider. Here are the most important things to check out at an open house.

Damages

You'll want to take a close look at the overall condition of the home and keep an eye out for any indications of potential damage that could end up costing you in the future with repairs. Look for any cracks in the walls or flooring or signs of water damage or mold such as stains on the ceilings or near the baseboards. Things like uneven tiling in bathrooms can indicate that repairs may have been done poorly and will likely have to be redone. Check that windows and doors are in good shape and operating smoothly.

Storage Space
While you may feel uncomfortable opening closets and pantries in someone else's home, storage space is one of the most important things to consider when buying a home. Make sure that the closets provide ample space for belongings and that they are laid out in an accessible way. When viewing a condo, ask to see the storage locker if there is one, to get a sense of how much additional space you'll have.

Noise
Often, living in the city means there will be noise–which comes with the territory of living in the exciting action. Expect serene peace and quiet in areas further out, such as rural areas. The further you are from other people and the larger and more vast your landscape, the quieter it will be. In busy cities, pay attention to the neighbourhood the property is located in and any potential factors that could contribute to unwanted noise disturbances. For example, if there is a firehall in close proximity, you may have to deal with sirens. Certain businesses in close proximity – such as bars, schools, or daycares – may also add extra noise. When it comes to condos and townhomes, noise is even more important. When at an open house, pay close attention to see if you can easily hear people in the hall or in the next unit over.

Natural Light
Consider which direction a home is facing and the number and size of windows to get a sense of how much natural light a home will get. Consider which rooms windows are placed in as well; for certain rooms like bedrooms, natural light may be less important, but for a living room or home office, ample sunlight can be important.

Privacy
When viewing a detached home, you may want to spend some time in the backyard to get a sense of how much privacy you'll have from neighbouring properties. Is there adequate fencing or trees lining the property? Are you far enough from neighbours and are there trees and enough foliage to ensure complete privacy? Whether its tall fences, vast space between homes, or large and plentiful trees, there are multiple ways to get the ultimate privacy, especially if your home is blessed with an abundance of windows.

Whether you're a first-time buyer or an experienced investor, the significance of an open house cannot be overstated. An open house is an invaluable opportunity for you to step into your future home, feel its spaces, witness its lighting, and envision your life unfolding within. It empowers you to ask questions, seek clarifications, and engage in meaningful conversations with real estate professionals, ultimately aiding you in making a well-informed decision.

---

Get in touch with an agent that can help guide you through the open house process and in all the steps to finding your dream home.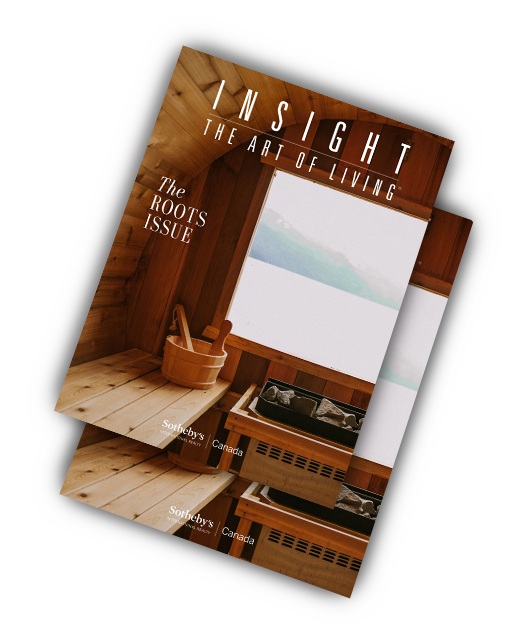 Receive your complimentary subscription to
INSIGHT: The Art of Living magazine