Once the weather warms up, we're all eager to head outside. That's why it's important to take care of these eight outdoor home maintenance tasks, so you can then enjoy your property to its fullest.

Give your driveway, walkway and decks a clean sweep
Begin by inspecting these areas for any cracks or weeds and then wash away winter's dirt, stones, salt and dust with a power washer – you can rent one for about $50 if you don't already have one. Now's also a great time to seal your driveway – doing so regularly will help it last longer. You'll need three to four days of clear weather to allow the product to cure properly. You might also want to re-seal your deck, because constant exposure to sun, snow and rain can wear away the finish.

Clear your downspouts and gutters

This chore should be done each spring and fall so you can get rid of leaves and debris that could clog these areas and not allow water to drain away from your roof and house. While you're at it, spray down your vinyl siding to clear away grime.

Check and wash your windows and screens
Let the sun shine through by scrubbing your window screens with hot, soapy water or use your pressure washer on a lower setting. Torn screens should be replaced with new ones. Make sure the caulking around your windows hasn't dried up or cracked. Pro tip: Wash your windows on a cloudy day, otherwise the cleaner may dry too quickly and cause streaking.

Give the yard some TLC
Dead branches and dried-up leaves look untidy and also attract pests, so clear out your flowerbeds, rake your grass and trim shrubs and hedges to instantly make your outdoor space look party worthy. Spread a thick layer of mulch around the plants sprouting up, which keeps moisture in the soil while deterring weeds.

Get your grill ready for backyard barbecues

Prepare for the fabulous cookouts coming your way by thoroughly cleaning your barbecue from top to bottom. Heat your grill for about 30 minutes before scrubbing it to remove caked-on residue. Check your hoses for cracks or holes, as well as your propane tanks, which need replacing if they're rusty or too old. Fill your tanks so you're always ready to throw meals on the fire.

Repair, repaint or replace your outdoor furniture
Wood or metal furniture might need a fresh coat of stain or paint to make them look good as new. You can also repair wicker furniture that's frayed or cracked. Now's the ideal time to replace worn cushions so you can enjoy summer in comfort.

Touch up your fence and front door
Boost your curb appeal by giving your front door a fresh coat of paint. Consider a bold colour to make it pop. And if your fence is looking tired, repainting it will not only make it look great, but will also help it last longer. Pro tip: You can paint one section at a time over several days if you don't want to take on the entire project in a weekend.

Get your pool ready for splashing
Inspect your pool's surface and if it needs repair, make arrangements to get that done soon so you don't have to wait to plan your first pool party of the season.

Taking stock of your late spring and early summer chores now means more time to enjoy your outdoor space all season long!

Need design inspiration for your outdoor spaces? Check out our Lifestyle Collections for inspiring pools, gardens, patios, and more.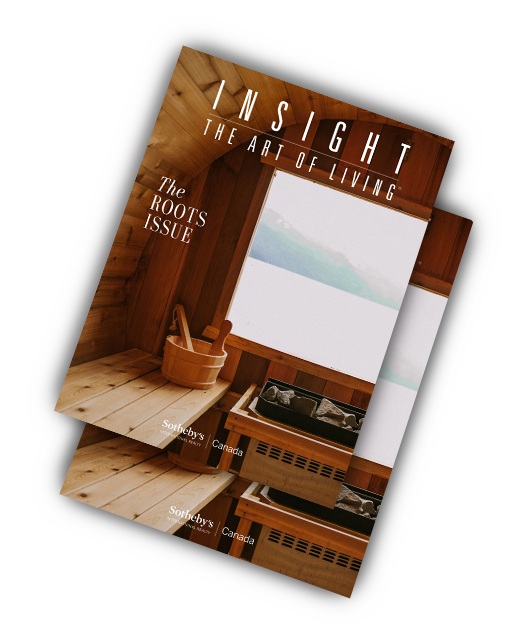 Receive your complimentary subscription to
INSIGHT: The Art of Living magazine