As an entrepreneur and philanthropist, Miles Nadal is driven by passion and possibility. Born in Toronto, Canada to a family of modest means, Nadal's first entrepreneurial venture was as a summer camp photographer. Today, he is the Founder & Executive Chairman of Peerage Capital Group, a private equity firm focused on investing and partnering in companies with vision, including Sotheby's International Realty Canada.

With a reputation for building successful businesses and a dedication to giving back to his community, Nadal is a respected figure in the business world and beyond. Whether through his work in the corporate world or his charitable endeavours, Nadal's legacy will span successive generations.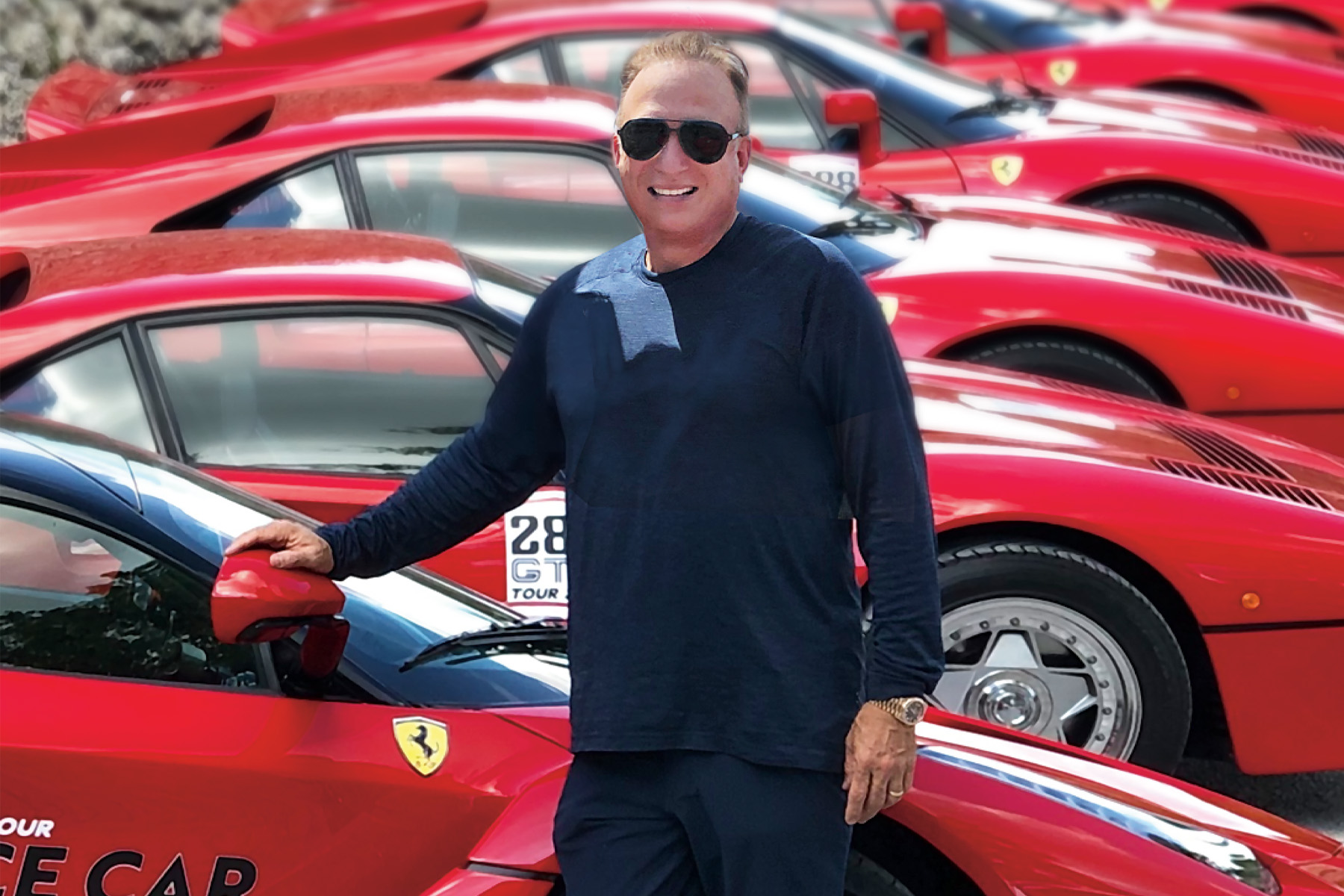 What was your first collection?

I have always been a curious person, intrigued by collecting and learning. I began collecting tools when I was a young child. They represented the potential to fix something, to create something, to improve something. It was an early phase of my passion for creativity, which continues to this day. When I travel, I still love to go into hardware stores and just look around.

Was there anyone else in your life who was a collector? A parent? A friend?

My interest in, and passion for collecting is very personal, very individual. I have always been fascinated by collectors and collecting and I read about all the great ones early in life. Understand that I grew up in very modest economic circumstances. My family was not focused on acquiring things that had no obvious purpose. They were more focused on making ends meet.
What is your philosophy of collecting?

I deeply believe in finding your passion and pursuing it — relentlessly. Whatever your passion may be, it is attainable. If you can dream it, you can do it. That is why I called my collection Dare to Dream. Passion means investing with your heart.

In my collections — as with my businesses, my Peerage partners, my charitable giving — I take time to zero-in on what I am passionate about. And then I invest for the long-term.

Are you still finding topics and items that pique your interest in the same way? What are these things, and what draws you to them?

At this point in my life, I am happy to refine my collections rather than finding new ones. My interest consistently lies at the nexus of beautiful and functional. Cars, sneakers and watches all have a basic purpose that can be immensely enhanced by imagination and design.

Business is the same: there is a practical function that can be elevated by passion. I have always been intrigued by pursuing the art of the possible.

Philanthropy is another passion of mine. Giving to good causes fulfills a practical need in society, but it is beautiful and fulfilling to help others. My family and I are committed to making a difference in the lives of those less fortunate.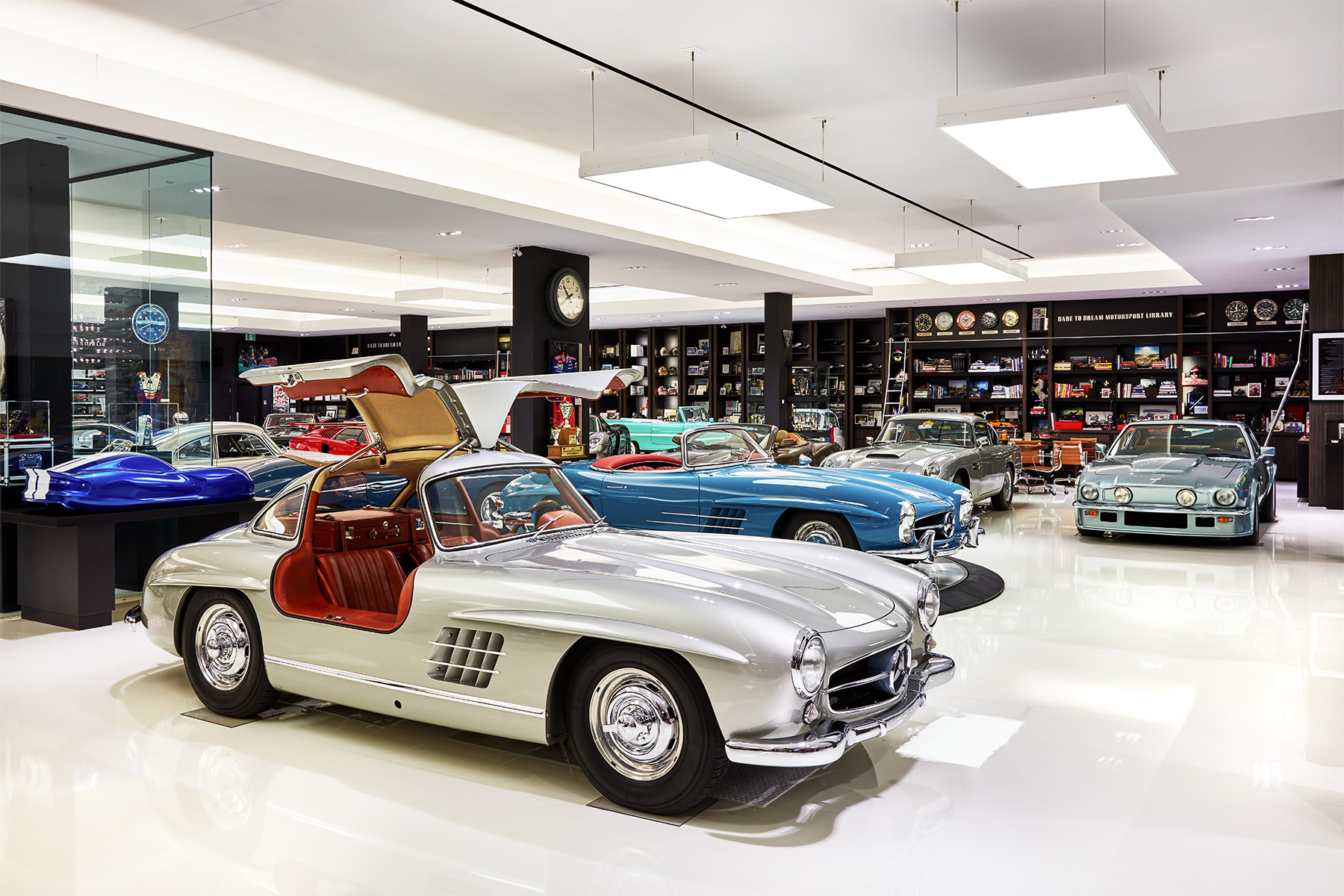 What was the passion behind opening Dare to Dream? Why did you want to share it?

The Dare to Dream Garage is more than an array of gorgeous cars, sneakers and collectibles – it is a testament to passion, to investing with your heart. It is unique because it provides a totally immersive environment: there are collections, within collections, within collections. The sneakers are surrounded by related jerseys, artwork, and books. The cars are surrounded by rare racing memorabilia, helmets, jackets, posters – the whole thing.

In sharing the experience and the impact of this space, I want to inspire others to dare to dream.

Within the Dare to Dream collection, is there one item that holds the most personal meaning for you? What is the story behind that item?

When I was growing up, my parents could not afford a car. There was one car, that my father always thought was the most beautiful of all: the 1956 Thunderbird with the Continental kit in peacock blue. In the earliest days of my collecting, I sought that car out in memory of my dad. He never lived to see me own it, but I always think of him every time I pass that car in the Garage.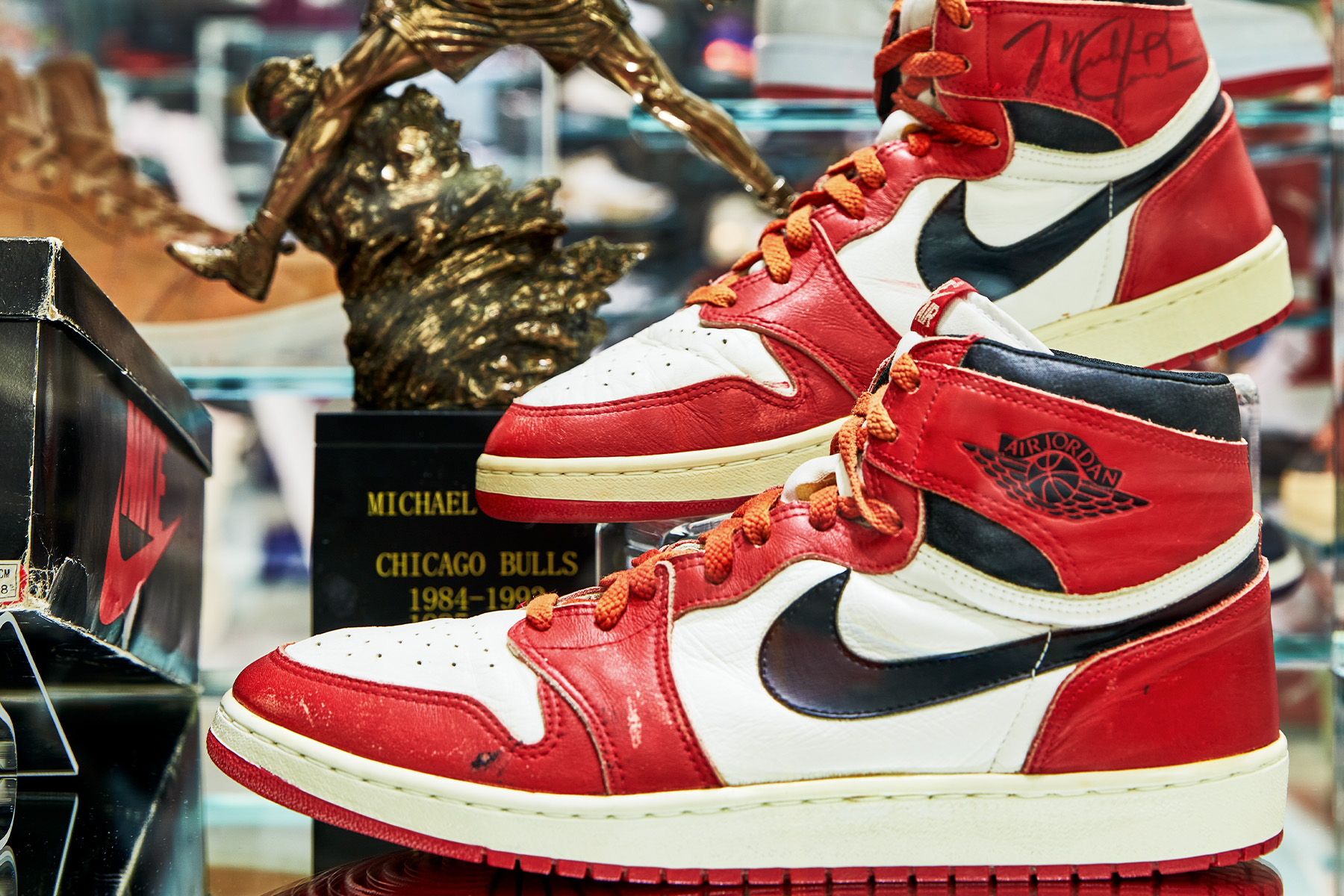 How does collecting and being passionate translate into your business practices?

Passion is the common denominator in everything I do. I believe in fully committing and channelling the positive energy that is sparked by passion. When you have that, you commit all of your intellectual, emotional, and functional resources to optimize the opportunity in front of you.

As a collector, I have a sharp eye for identifying special things, but it is never about the money or the return. For me, it is all about the emotional resonance of an object, the emotional gratification that I derive from the privilege of ownership.

In business, I am also a bit of a collector. I look carefully at a business' balance sheet, but most importantly I invest in talent. I only partner with people who share my passion for growth, integrity, excellence, and community.

I invest in the potential of people, their passions, and their dreams, not just the bottom line.

Peerage Capital's tagline is "We Invest in Passion". What does that phrase mean to you?

"We Invest in Passion" is the essence of Peerage. It means that we partner with
and invest in entrepreneurial individuals and teams who are passionate about their businesses. These are people who consistently push to improve and innovate and grow.

We typically are not looking to engage with those who want to sell out and move on. There's nothing wrong with that — it's just not who we are at Peerage. We prefer to architect partnerships for the long-term.

We want to work with people who share our values and our purpose. Our partners have the vision and the drive to build out on their foundational accomplishments. They care passionately about what they do, and they move through life with curiosity and integrity.

Peerage partners understand that we will back them and their vision. We will provide the resources, and invest the time, talent and treasure to transform their passion into long-term value creation.

What are the parts of the Peerage Realty Partners business that ignite your drive/passion?

I love business. I love building businesses and making them grow and prosper. There is no part of it that doesn't continually stimulate me intellectually, excite and energize me. Most of that comes from the energy and talent of the remarkable people across every one of our partner companies. I learn something new from them and from their creativity every single day. The most valuable capital of all is human capital.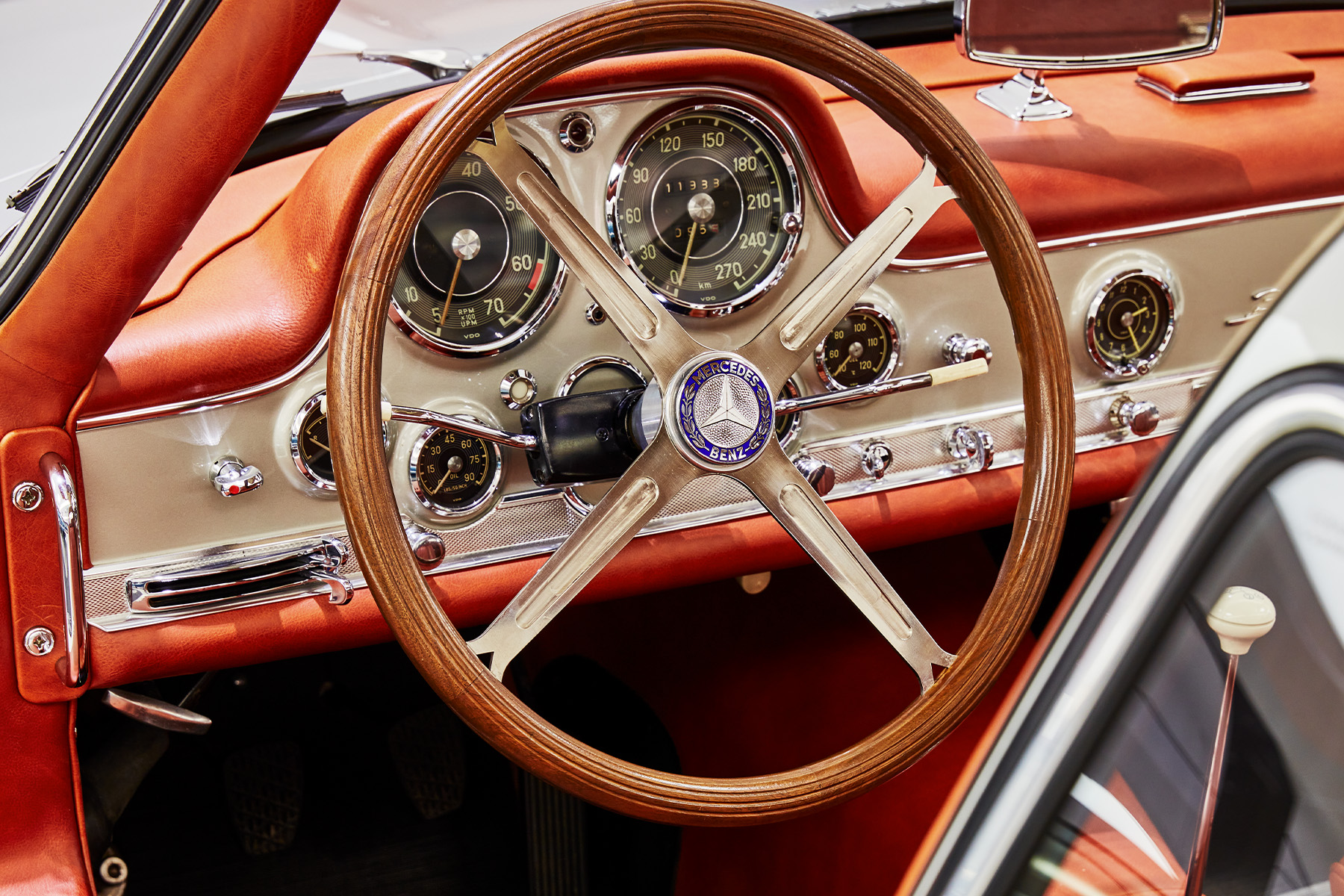 How does collecting and the work that you do at Peerage Realty Partners work together? Where is the overlap in the philosophy?

In both collecting and business, I focus on a very specific definition of luxury. To me, luxury is very much an experience, rather than a price tag. That is why I have created a bespoke environment for the car and sneaker collections. The thoughtful ambience provides the emotional context for my collections. It very deliberately elevates the entire experience.

The same is true in business, especially with Peerage Realty Partners. We are the largest Sotheby's International Realty franchisee in the world with partners in key markets across North America. The Peerage Sotheby's International Realty Group includes Sotheby's International Realty Canada, the country's most prestigious real estate brokerage with over 35 offices and 750 agents in Ontario, Quebec, British Columbia, Alberta and Nova Scotia. Our partners also include many of the top-producing affiliates within the Sotheby's International Realty network in the U.S. These include Pacific Sotheby's International Realty, servicing the Southern California market; Premier Sotheby's International Realty with offices ranging from Florida's GulfCoast and interior to Western North Carolina; Cascade Hasson Sotheby's International Realty in the Oregon and Southwest Washington market; Briggs Freeman Sotheby's International Realty in North Texas, including Dallas and Fort Worth; Four Seasons Sotheby's International Realty servicing Vermont, New Hampshire and New York (including Select Sotheby's International Realty); and Jameson Sotheby's International Realty in the Greater Chicago Area.

We consider the Sotheby's International Realty brand to be in the luxury segment of the residential re-sale and new construction real estate market, but that's because of the exceptional client experience our advisors offer — not just the market value of a property.

All our advisors are aligned in their commitment to providing all clients with the ultimate luxury — a superlative, highly personalized experience.

Does that lead to many of the most spectacular listings on the continent?

Of course, it does!

What is your perspective on work and approach to work?

I put my heart fully into everything I do. I never do things in half-measure. I am an 'all in' kind of guy.

Do you have any final words of advice to share regarding personal and professional success?

Everyone is different, but my advice is to always be curious, always listen and give everything your all.

I am curious about everyone and everything. I learn something new every single day. I am never shy about asking the people around me all kinds of questions. That's how I ended up with 22,000 contacts on my phone. People ask me if I will retire. I always say the same thing: I will retire, five years after I pass away.

---

By Dierdre McMurdy and Abi Slone – *This article originally appeared in Insight: The Art Of Living Magazine – The Passion Issue.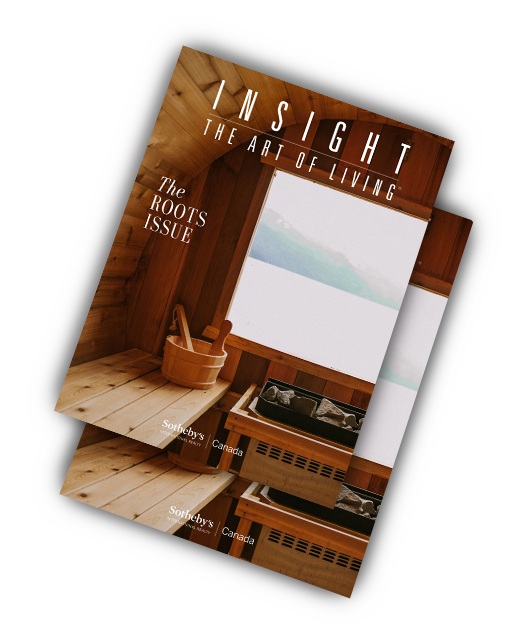 Receive your complimentary subscription to
INSIGHT: The Art of Living magazine