As more and more people move back to densified urban centres, and the constant means of connecting with others is literally at our fingertips, it's more difficult than ever to grab a little slice of solitude. To combat social fatigue, find a palatial home that offers privacy from the rush and crush of life.

Start with space, and more of it: elongated driveways that lead to secluded estates, strategic landscaping and woodlands that wrap your abode in natural refuge, an array of rooms to retreat into. Get inspired with these four properties with ultimate privacy.

Paradise Hills Estate of Rural Parkland County, Alberta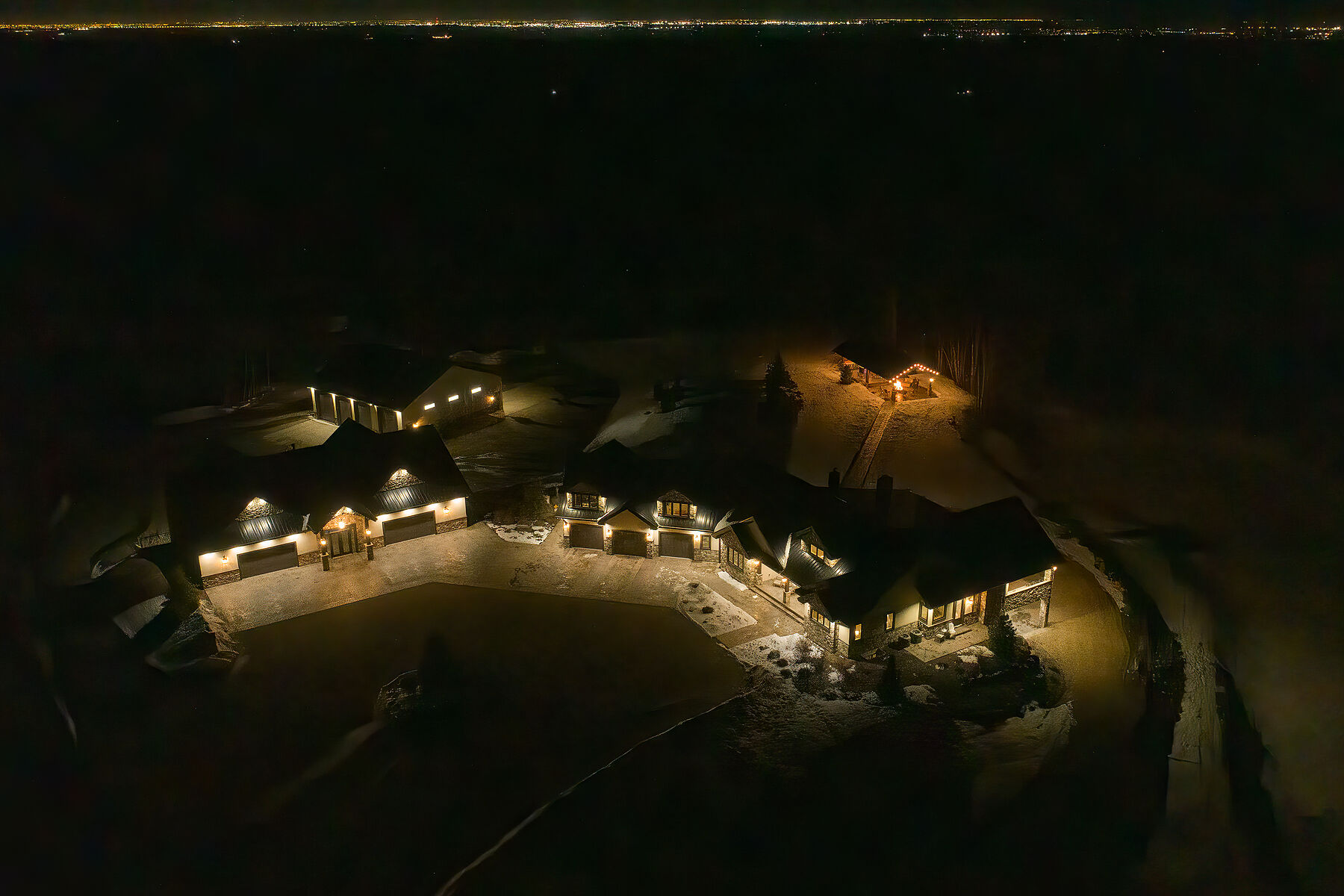 7523 HWY 633, Rural Parkland County, AB
A beautiful blend of open concept living and multi-room privacy rule at this majestic Rural Parkland County estate. With 80 flawless acres of privacy, Paradise Hills is for the discerning families who enjoy supreme privacy and sanctuary living. The surrounding land engulds your own secret walking trails and a private swimming pond, also making this the perfect reatreat for equestrian enthusiasts. The home itself gives you the best of mountain lodge living, while having state-of-the-art estate residence, automotive gallery, discreet vault, and private auto shop. Unequivocally, there are no words to describe this palatial oasis.
Enchanting Estate of Sommet Olympia, Piedmont, Québec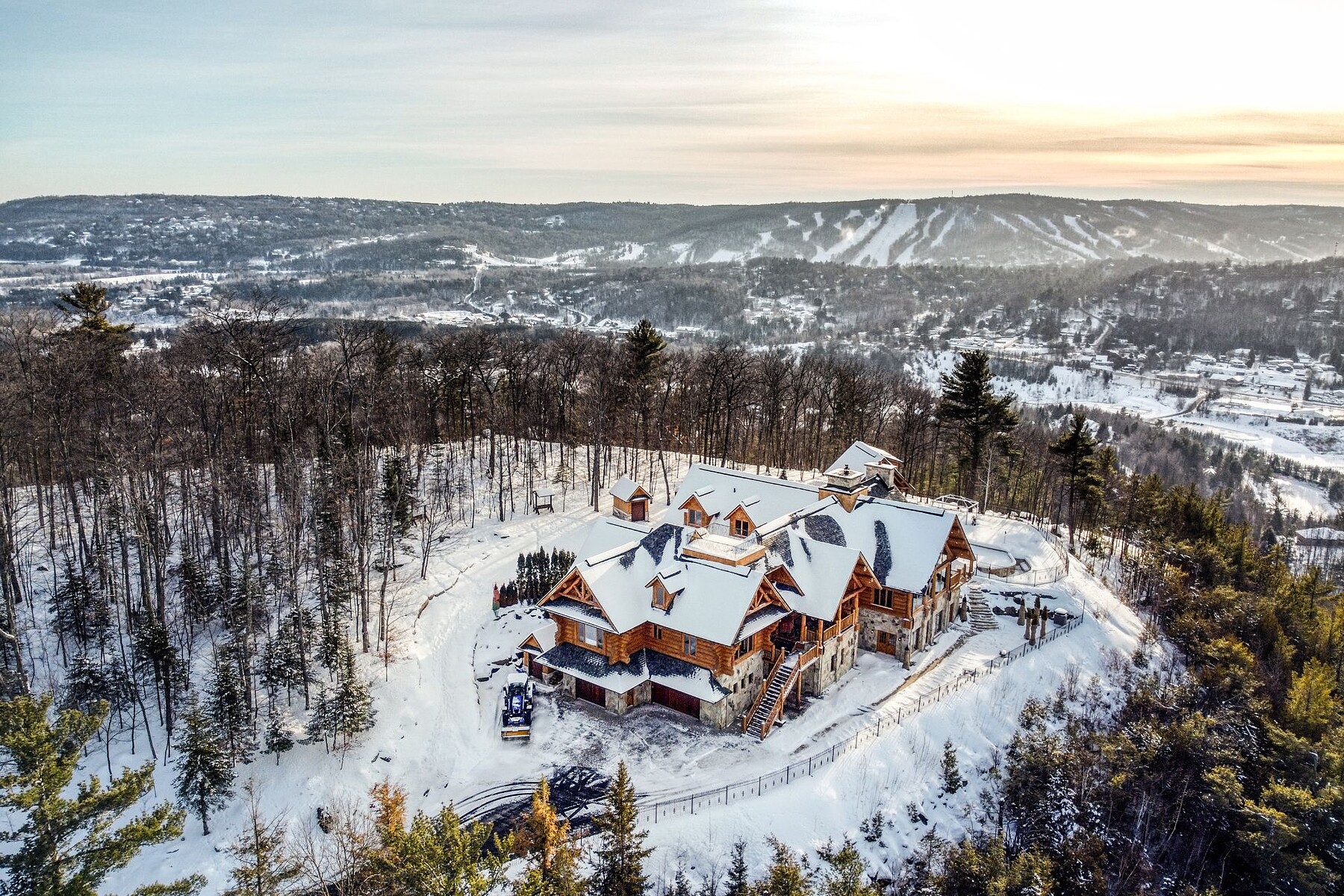 239 Place des Hauteurs, Piedmont, QC
Located in a year-round enchanting and ultra-private setting, the log house estate of Sommet Olympia offers its lucky residents stunning 360-degrees of panoramic views of the entire valley and the Laurentians with unparalleled luxury living. With three levels of living space on more than 10 acres, this ultra-private abode includes an indoor spa, infinity pool, guest house, tennis court, and terraces for maximum enjoyment. The interiors show great appreciation of the outdoors with the high-quality local materials used throughout the home, including the statement stone fireplace that proudly warms the main living room.
Brooks Creek Ranch in Fernie B.C.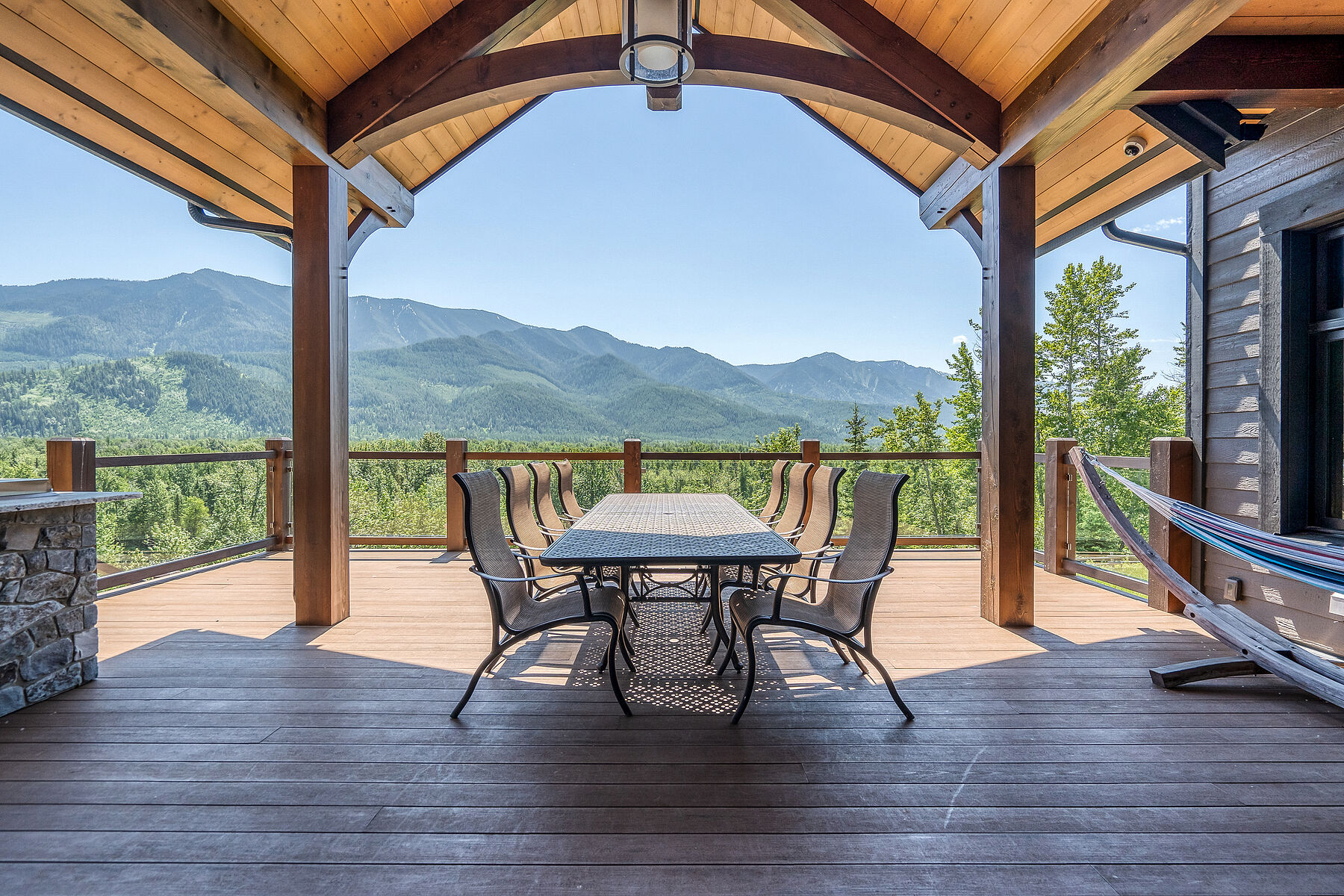 100 Lladner Creek, Fernie, BC
With 160 Acres of mountainous privacy, Brooks Creek Ranch offers rustic luxury nestled in the world-renowned Rocky Mountains. Stretching across almost 5,000 kms, this mountain range is the largest mountain system in North America. Residents of Brooks Creek Ranch are surrounded by panoramic mountain views, a riverfront, forests and the sounds of the majestic rockies. While a rustic, wooded retreat, luxury is by no means sacrificed. With more than three fireplaces, a billiards room, outdoor and indoor kitchens, a wine cellar, and heated floors, you can rest comfortably after a long day's hike on your own property or fishing on your own riverfront. The private entrance features programable door locks paired with a robust security system, while heat and energy are drawn from solar panels and a hydro generator. The price includes all furniture, appliances, plates and servers, organic bedding and mattresses, machinery, and equipment.
Trillium Ridge Lodge in Kawartha Lakes, Ontario
45 Oakridge Rd, Kawartha Lakes, ON
Located less than 2 hours from Toronto in the Kawartha Lakes region, Trillium Ridge Lodge sits on 22 acres of your own private forest with captivating views from every angle. This modern post and beam family home is perfect for large families and multigenerational living as its accompanied by a quaint guest cabin. The acreage means all season recreation without ever having to leave your property. With an outdoor entertaining patio, heated pool, axe throwing area, and walking trails thoughout, every guest regardless of age can find something to do. For dog lovers, a dog spa is also in-house, meaning your pup has their own place to refresh after accompanying you on your private expeditions on the property.

Coastal Acreage in Seabright, Nova Scotia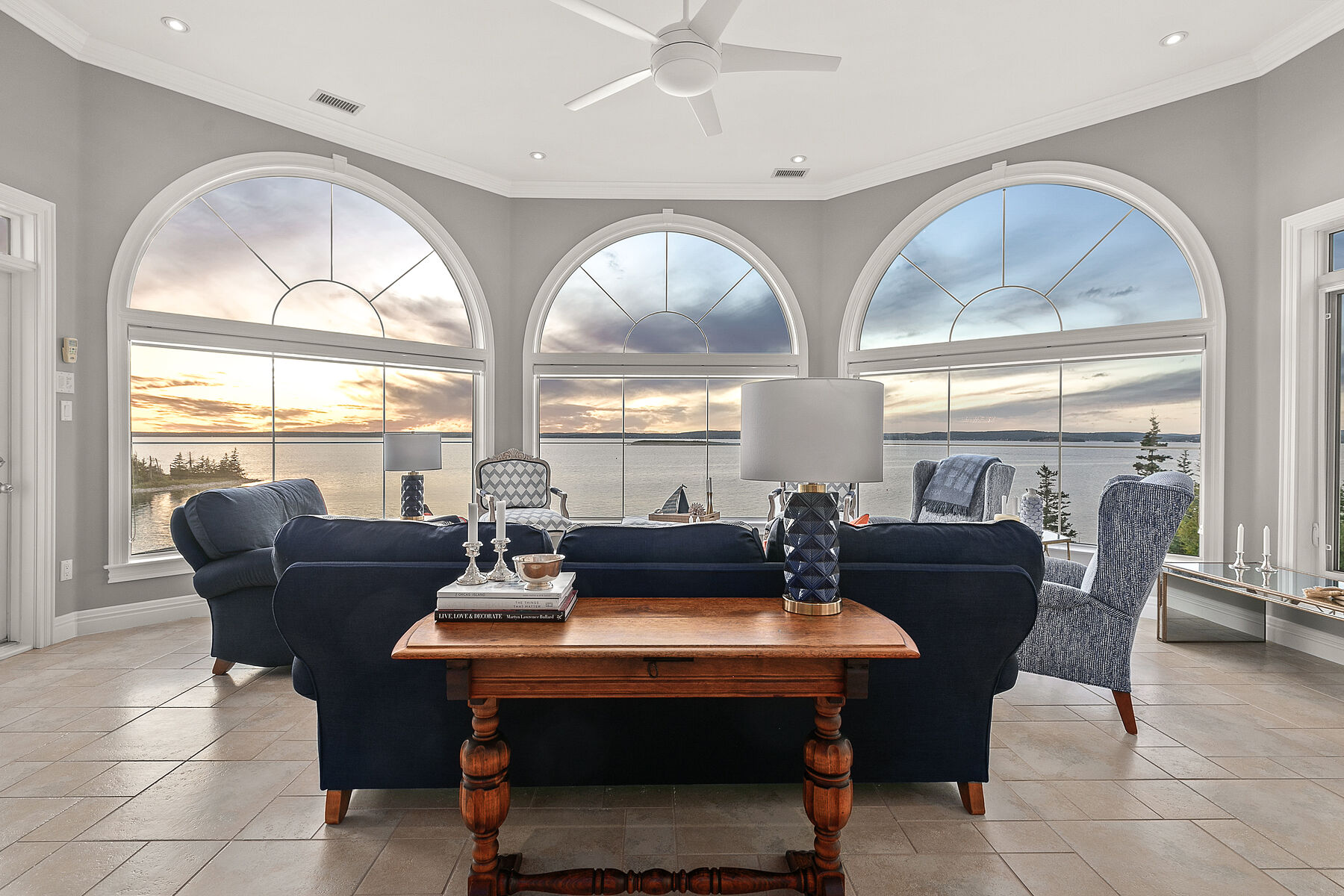 27 Tern Lane, Seabright, NS
At the end of a quiet road, smiling at the shoreline of St. Margaret's Bay is this private beachfront estate in Seabright. With its own private direct access beach, the elegant family home is gifted with breathtaking panoramic ocean views and daily undisrupted sunsets. The ultimate in privacy, families have their own fine white sand beach and access to some of the best sailing waters in North America, while situated on 1.77 acres

Whether you retreat solo or invite friends to entertain, these incredible properties offer the right balance of away-time and me-time.

For a shorter retreat to get away from it all, plan a 72-hour getaway to Salt Spring Island, Muskoka, the Alberta Rockies, or Mont Tremblant.
---
This article was originally published on December 5, 2017, and updated on December 6, 2022.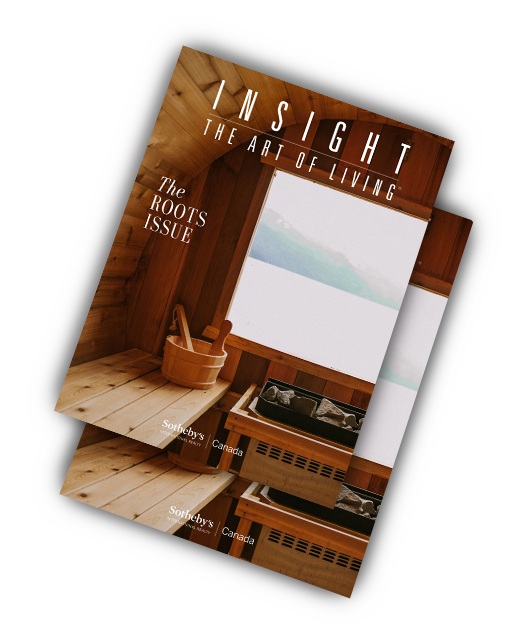 Receive your complimentary subscription to
INSIGHT: The Art of Living magazine