Stay ahead of the winter weather with these 10 tips to prep your home for winter. It's important to protect your home from potential damage and address heating and energy leaks while the weather is still temperate and you aren't knee-deep in snow and ice. Spend more time this winter curled up and relaxing, warm and cozy by the fire.

These 10 simple tasks will help you prep your home for winter:
Gutters
Clogged gutters can lead to damage, floods and corrosion. They block the drainage of rain and snow so clean gutters of all debris before winter hits. Check the gutters and downspouts for proper fastening, and re-secure if loose or sagging. The weight of snow and ice;can pull gutters off the house. Be sure that the downspouts are clear of obstruction and then ensure the entire system is unclogged and leak-free. Make sure downspouts extend away from the house by at least 5 feet to prevent flooding of the foundation and water damage from snowmelt. The dirt grade — around the exterior of your home — should slope away from the house. Add extra dirt to low areas, as necessary.

Garage
Like a seasonal turning of a closet, push what you won't need to the back and bring any winter necessities to the front. Bring all seasonal tools inside and spray them with a coating of oil to prevent rust. Go through your supplies and make sure you have an ample supply of salt, sand and shovels on hand for steps, walkways, and the driveway. If you have a snow blower, change the oil and replace the spark plug so that it is ready for use.

Windows
Check all the weather stripping around windows and door frames for leaks to prevent heat loss and replace, if necessary. Check for drafts around windows and doors. Caulk inside and out, where necessary, to keep heat from escaping. Cover your windows in a thin plastic film (available at any hardware store) and tape it down with waterproof double-sided tape, heating the edges and pressing the protective layer into place.

Pipes
Cover all exposed pipes in unheated areas with insulation sleeves. A frozen pipe can cause large damage if it bursts and this is a simple task that prevents floods and conserves energy. The pipe sleeves are easy to apply and can be cut to fit. Cover all exposed parts, including bends and joints, and seal the seams with duct tape. Make sure to shut off all exterior faucets and drain the water from outdoor pipes, valves, and sprinkler heads.

Heating
Have a professional check your heating system and ensure it's in good working order before you turn it on. Don't forget to replace the batteries on smoke and carbon monoxide detectors, in case any of your heating systems are overworking. If you have an older thermostat, replacing it with a programmable unit will help to save on heating costs. Cleaning and/or replacing the air filter in your furnace will allow for maximum efficiency and improved indoor air quality. Switch fans to the reverse or clockwise position, which will blow warm air down to the floor.

Fireplace
Grab a flashlight and look inside your fireplace for build-up, bird's nests or obvious cracks. From the outside, check for broken bricks and crumbling mortar. Ensure that your damper opens and closes and seals tightly. Have a chimney sweep clean the chimney to eliminate build-up and prevent a fire.

Lighting
Spread light throughout rooms for an overall glow. Add up lights for a little extra shine and task lighting for rooms where needed. Bulbs with a high color-rendering index give the truest light. Make sure you inspect outdoor lighting around the property. Good illumination will help minimize the chance of accidents on icy walkways at night.

Curtains
Use curtains and shades for insulation against window drafts by layering them. Layers mean you can change the look quickly and easily. Look for curtains made of insulating material or attach a layer of flannel to any light fabric on the backside. Open curtains help reduce energy too. During the day, keep curtains open on south-facing windows.

Humidity
Heated indoor air can cause uncomfortably dry skin and increase your susceptibility to colds. Humidifiers can be purchased to add moisture to single rooms or to a whole house. They need to be regularly cleaned and often need filter changes to guard against mold and mildew.

Stock

Always have a fully-stocked emergency kit at hand. Store at least three days' worth of supplies for everyone in your household. Include batteries, a flashlight, candles, matches and a lighter; warm clothes and blankets; a battery-powered radio; non-perishable food items and water (two litres per adult per day); and a first-aid kit.

---

This article was originally published on November 10, 2015 and updated on November 21, 2022.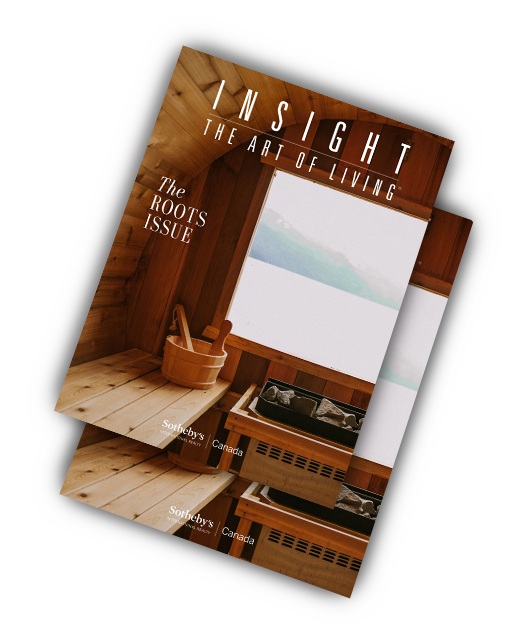 Receive your complimentary subscription to
INSIGHT: The Art of Living magazine