According to a new generational trends report recently released by Mustel Group and Sotheby's International Realty Canada, the Canadian real estate market is set to absorb an influx in demand as the next generation of homebuyers, Generation Z, is primed for first-time home ownership despite challenges with housing affordability.

Survey results revealed that 75% of urban Generation Z adults are likely to buy and own a primary residence in their lifetime, with 49% stating that they are "very likely" to do so; in fact, 11% already own their home. Despite high demand, 82% of those who have not yet purchased their first home are worried that they will not be able to do so in their community of choice because of rising housing prices, with 38% indicating that they are "very worried". The top financial barrier to saving money for a down payment is paying for current living expenses, which was cited by 28%.

Despite these challenges, the desire to own a single family home remains high amongst this cohort, with 70% reporting that they would want to purchase a single family home in their peak earning years if budget were not a consideration. 13% and 11% say they would prefer to buy a condominium or attached home. Although 50% have already given up on their dream of owning a single family home, with 34% stating that they have given up due to the high cost. As a result, approximately half of those surveyed state that their most likely and realistic first home purchase will be a higher-density housing type: 25% report that their first home purchase will likely be a condominium, 18% say that their first home will be an attached home/townhouse and 7% state that their first home purchase will be a duplex/triplex. 39% report that they are most likely to buy a single family home as their first residence.

The Mustel Group and Sotheby's International Realty Canada report is the country's first in-depth study of the housing intentions, aspirations and preferences of Generation Z, a demographic that despite varying definitions of its current age bracket, has been defined by Statistics Canada as those born between 1993 and 2011. The first in a multi-report series revealing the survey's in-depth findings, "The Next Generation in Canadian Housing: Generation Z Trends Report" is based on a survey of 1,502 Generation Z Canadians who are over the age of majority and between the ages of 18 and 28 in the Vancouver, Calgary, Toronto and Montreal Census Metropolitan Areas.

The report reveals differences in Gen Z's sentiments, goals, and inclinations between Canada's four largest metropolitan areas: Vancouver, Calgary, Toronto and Montreal.

---

*Disclaimer

The information contained in this report references survey results, plus market data from MLS boards across Canada. Sotheby's International Realty Canada cautions that MLS market data can be useful in establishing trends over time but does not indicate actual prices in widely divergent neighborhoods or account for price differentials within local markets. This report is published for general information only and not to be relied upon in any way. Although high standards have been used in the preparation of the information and analysis presented in this report, no responsibility or liability whatsoever can be accepted by Sotheby's International Realty Canada, Sotheby's International Realty Affiliates or Mustel Group for any loss or damage resulting from any use of, reliance on, or reference to the contents of this document.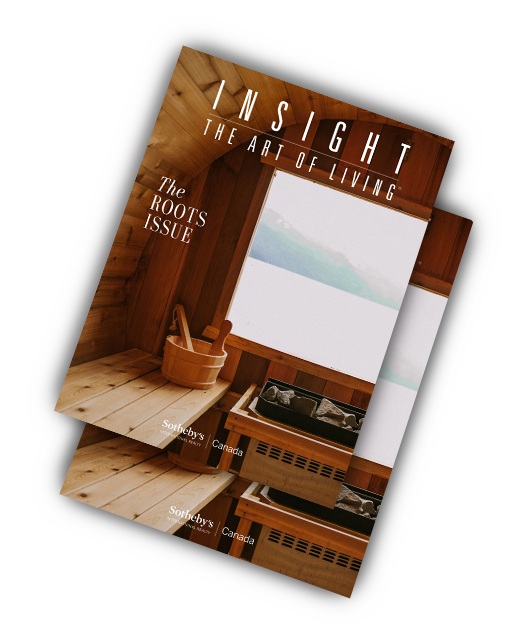 Receive your complimentary subscription to
INSIGHT: The Art of Living magazine