Japandi design blends Japanese and Scandinavian interpretations of minimalism. Each style use minimalism and nature to create harmony. Japanese design does this through the Zen Buddhist worldview of wabi-sabi, which embraces and centers on the imperfection and impermanence found in nature. Minimalist Scandinavian design is inspired by hygge – a mood that evokes coziness, wellness, and contentment.This year, both interior design styles come together to create Japandi design – a style that transforms the home into a warm and tranquil retreat. This new style can be introduced into the home with soft, nature-inspired colours and textures.

Warm Wood Grain
The use of wood is paramount to Japandi design. Though traditional Japanese homes tend to feature darker woods such as cedar and red pine while Scandinavian spaces favour light woods like oak and teak, what's most important is highlighting the wood's original beauty and texture with all its knots and imperfections. Wood pieces should highlight quality craftsmanship, and can be easily featured as furniture, flooring, or even simple architectural details like wall paneling, ceiling beams, and shelving to bring organic texture to your surroundings.

Earth Tones
Both the Japanese and Scandinavian traditions value a connection to the natural world. Reflect this love of nature at home by selecting earthy tones reminiscent of distinct landscapes. Muted shades of clay, terracotta, and taupe help add instant feelings of warmth and relaxation when incorporated as decorative elements like rugs and throw pillows, or as statements in larger pieces of furniture.

Soft Neutrals
A neutral colour palette is the basis of Japandi design. Not only do soft shades help cultivate a zen atmosphere at home, but staying true to a neutral scheme also simplifies the process of mixing and matching hues, as they all blend and complement each other harmoniously. When choosing a neutral shade for paint colours, décor, and for textiles like bedding and towels, opt for a warm white or cream as a starting point.

Leafy Greens
To further honour nature, extend the calming and healing effects of the outdoors into the home through organic shades of green. Soft sage or green-grey paint can add a subtle energy to living rooms and bathrooms, while houseplants offer their own invigorating benefits. From Japanese plants like bonsai and moss-wrapped kokedamas, to cacti, succulents and ferns, adding hints of greenery indoors helps strengthen a home's connection to nature—just keep in mind the Japandi principle of minimalism and make sure not to overwhelm any particular space with plants.

Dark Contrast
Japandi design requires minimalism and balance. So far, we've emphasized the soft qualities of nature, but this needs to be balanced out with darker contrasting earthy colours like navy blue, black, or dark gray. However, given their striking dominance, use them wisely and sparingly. These can be used in accent furniture and décor, countertops, or exterior siding.

Japandi design is an antidote to busy modern life. Combining the best of Scandinavian earthiness and Japanese elegance, it's an aesthetic largely inspired by a neutral colour palette that may be subtle, yet is becoming increasingly appealing for its soothing effects. By incorporating these classic Japandi colours at home through painting, replacing furniture with wood pieces, or adding architectural detail, the simplicity of Japandi style is easily achievable through hue.

---


This article was published on November 5, 2021. This article was originally published on Sotheby's International Realty's Extraordinary Living Blog, and has been adapted for Sotheby's International Realty Canada's Insight Blog.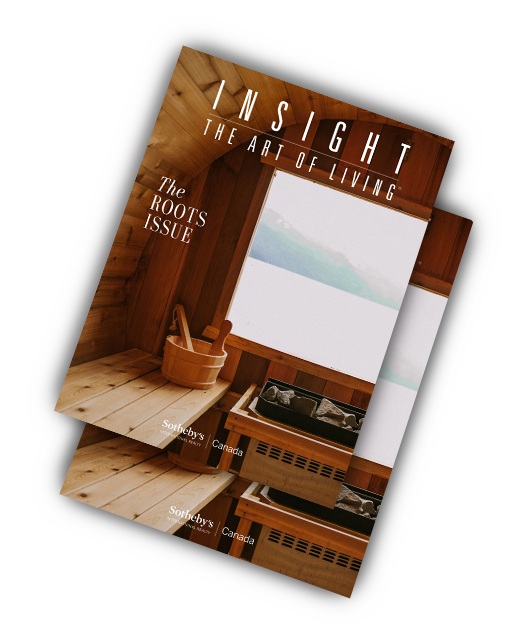 Receive your complimentary subscription to
INSIGHT: The Art of Living magazine