Floor-to-ceiling windows framing spectacular views of the Atlantic Ocean. Airy, high-ceilinged rooms. Natural-wood cladding on the shell. The Cape Breton vacation home built by East Coast Modern is a stylish and comfortable all-seasons retreat on the island's rugged Cabot Trail. In addition to its striking architectural profile and glorious natural setting, however, this house is unique in another way — it was built in a factory. Specialists in luxury prefab construction, Halifax-based East Coast Modern is one of several companies in Canada that are redefining the possibilities for factory-built homes. It's been a long time coming.

The idea of building the components of a house in one place and assembling them in another is not a new one. In the 1800s, houses and government buildings were built in Britain and packed on ships to be assembled by settlers in far-flung colonies. A century later, to quickly and inexpensively replace housing destroyed during the Second World War, some 150,000 prefabricated houses were built across the U.K., some of which are still in use today. A short while later, here in Canada, acclaimed architect Moshe Safdie designed a prefab showpiece apartment block for Montreal's Expo 67. Comprised of hundreds of identical concrete forms, Habitat 67's modular Lego-like design was meant to be easily replicated in cities all over the world. Sadly, the cost of building Habitat 67 kept it from living up to Safdie's ambitions, but he would not be the last architect to dream of prefab's potential.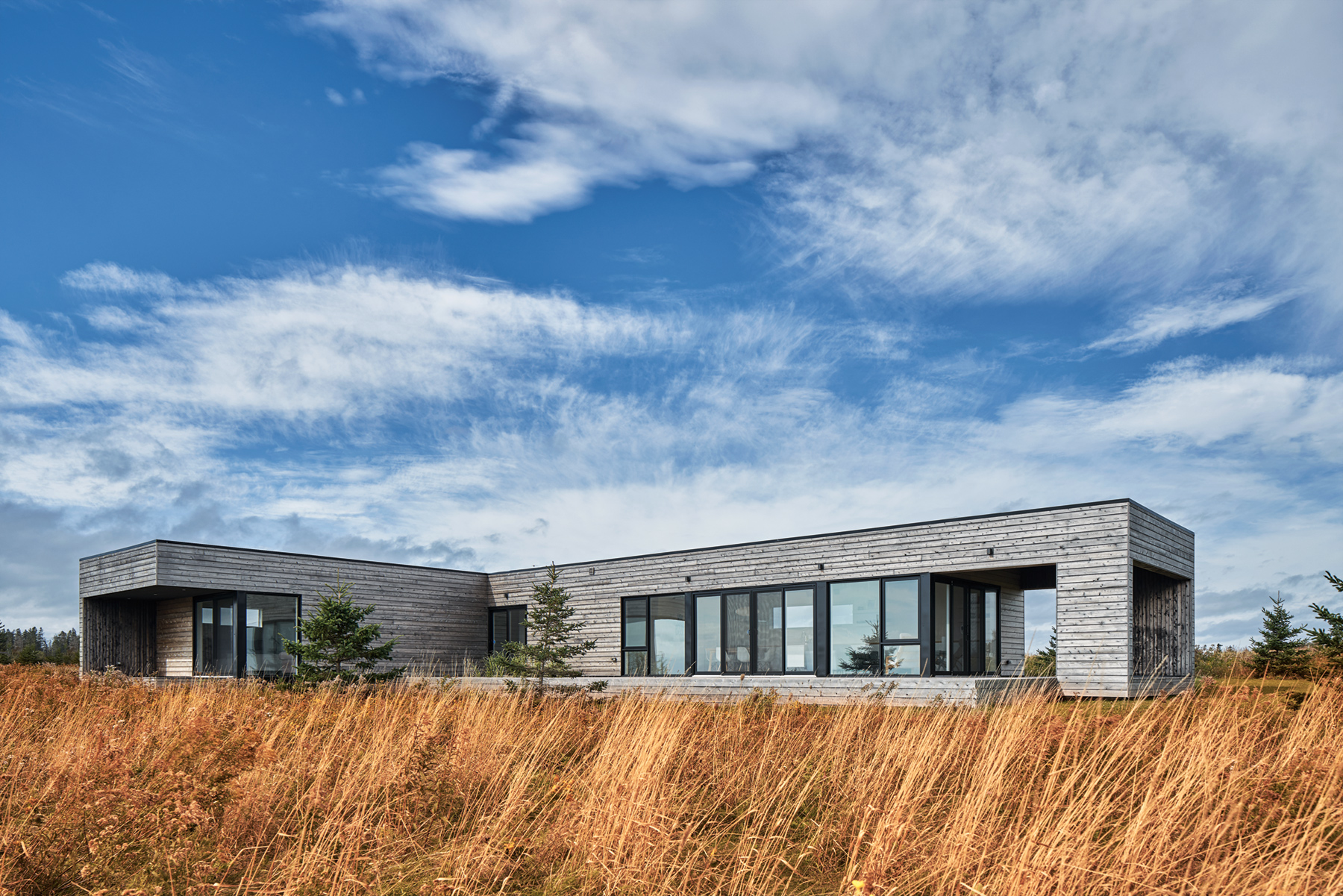 One of those advocates of prefab is Stephen Chiasson, the co-founder of East Coast Modern. Chiasson was inspired to start his company after learning about a cluster of established prefab home factories operating in New Brunswick. Those manufacturers specialized in building affordable housing for rural areas, but with soaring demand for holiday homes along Nova Scotia's picturesque coastline, Chiasson saw an opportunity to put their expertise to broader use. "Why," he wondered, "isn't anyone taking advantage of prefab to build really nice homes?"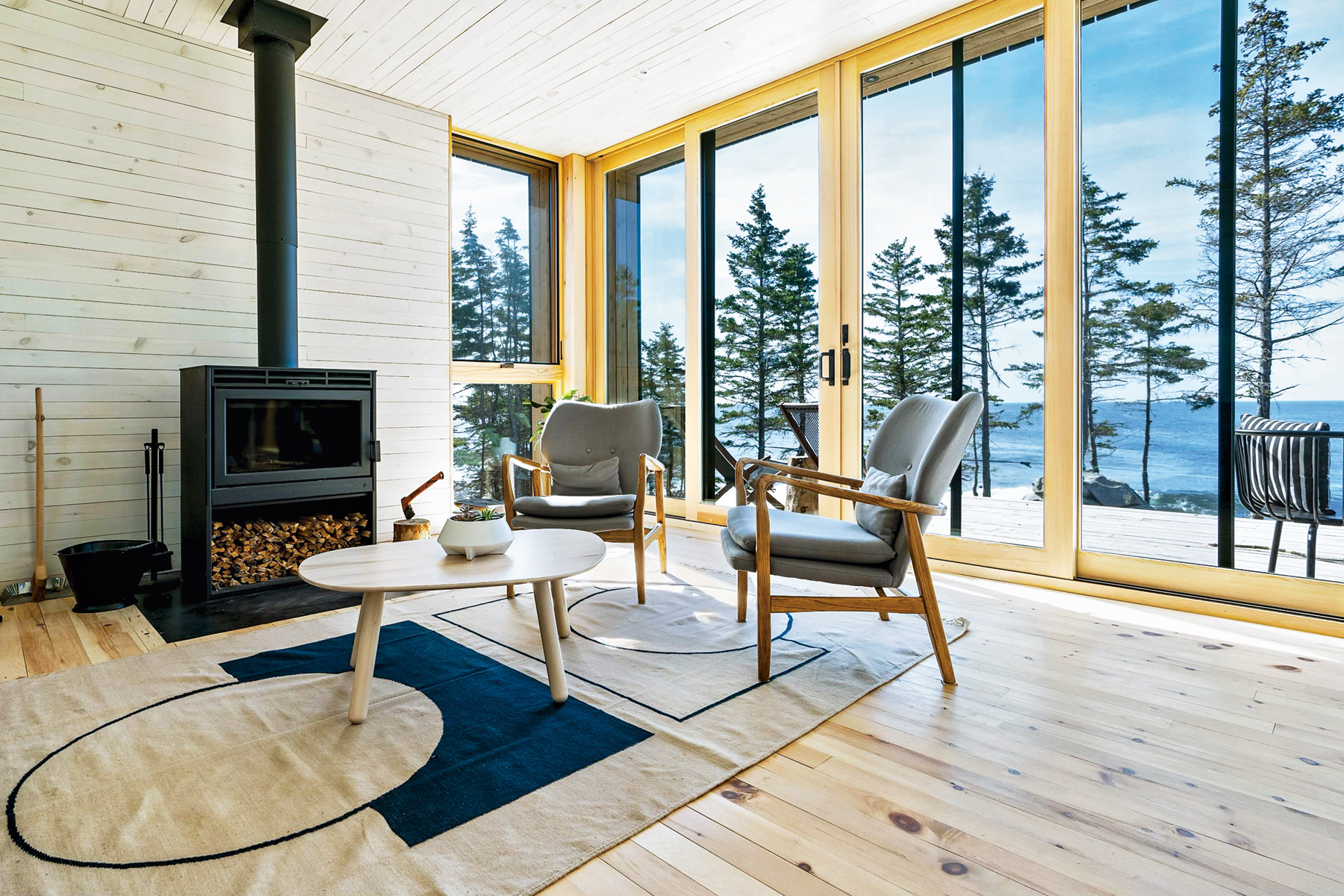 A decade later, business is booming at East Coast Modern, which offers versatile modular floor plans ranging from 1,250 to 2,000 square feet, and the ability to customize almost every aspect of the design. Not only are his homes architecturally beautiful, they are also significantly easier and quicker to construct than traditional houses, Chiasson says. Much of the reason for this comes down to the advantages of building in a factory versus building outdoors. With all of the trades and equipment in one place, he's able to stay on schedule and on budget, working 12 months a year regardless of weather and tradesmen's schedules — both huge advantages when building in remote parts of the Maritimes. "Cost and time are the two biggest concerns for new-build clients," notes Chiasson. "If you build a model that gives you both cost certainty and time certainty and [also] elevates the design while doing those things, I think you have something of value."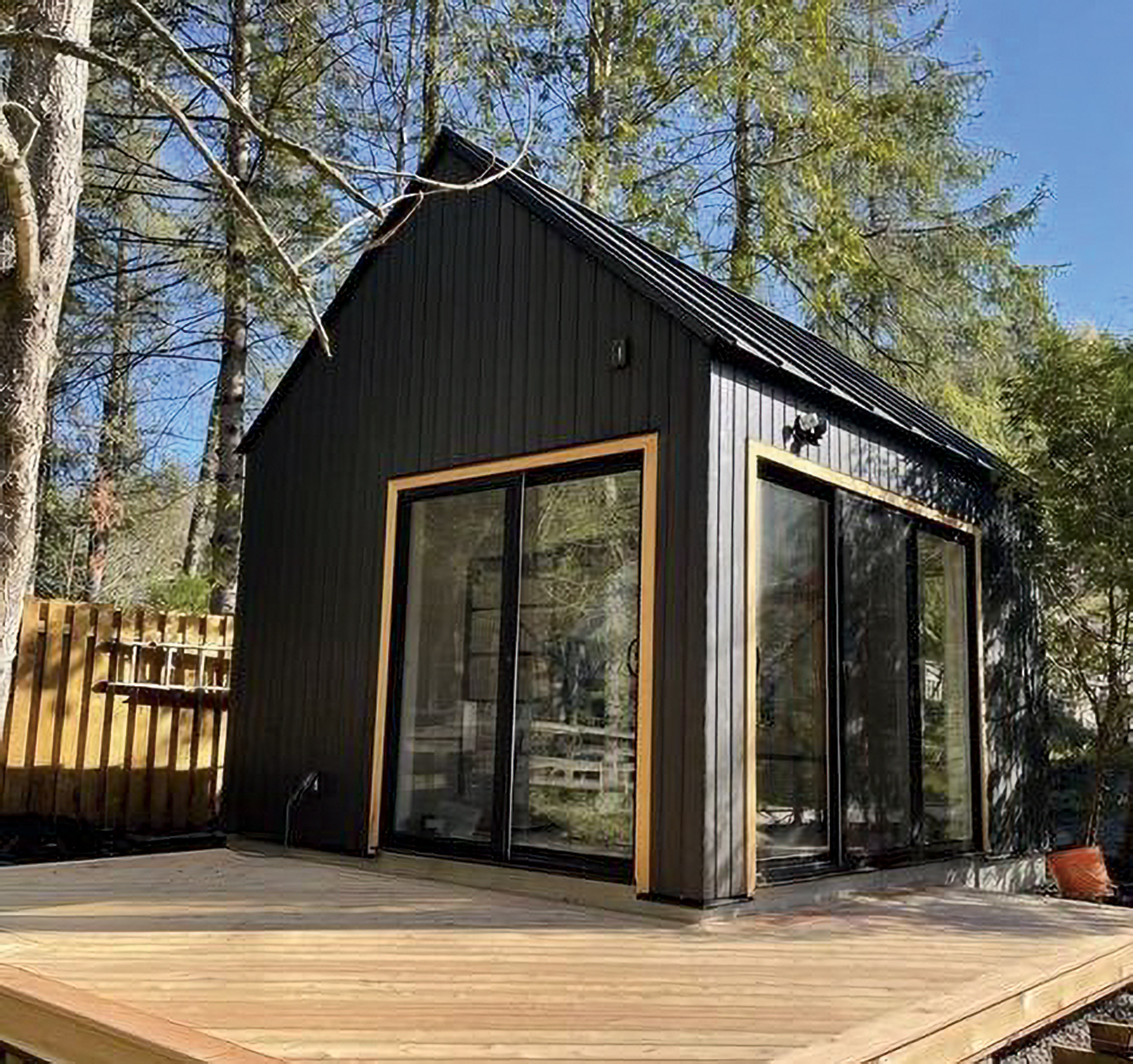 Meanwhile, in Toronto, enterprising architects and designers are finding similar ways to use prefab's advantages in a variety of urban settings. Summerwood Products, for example, is a specialist in prefab cottage "bunkies," whose business shot up 250 percent during the pandemic. Summerwood's bunkies, it turns out, also make perfect backyard studios and home gyms for Torontonians needing a little extra square footage for working (and working out) from home. Easily customized and quickly installed, Summerwood's Mini Oban, a Nordic-inspired backyard cabin, has proven particularly popular in the city.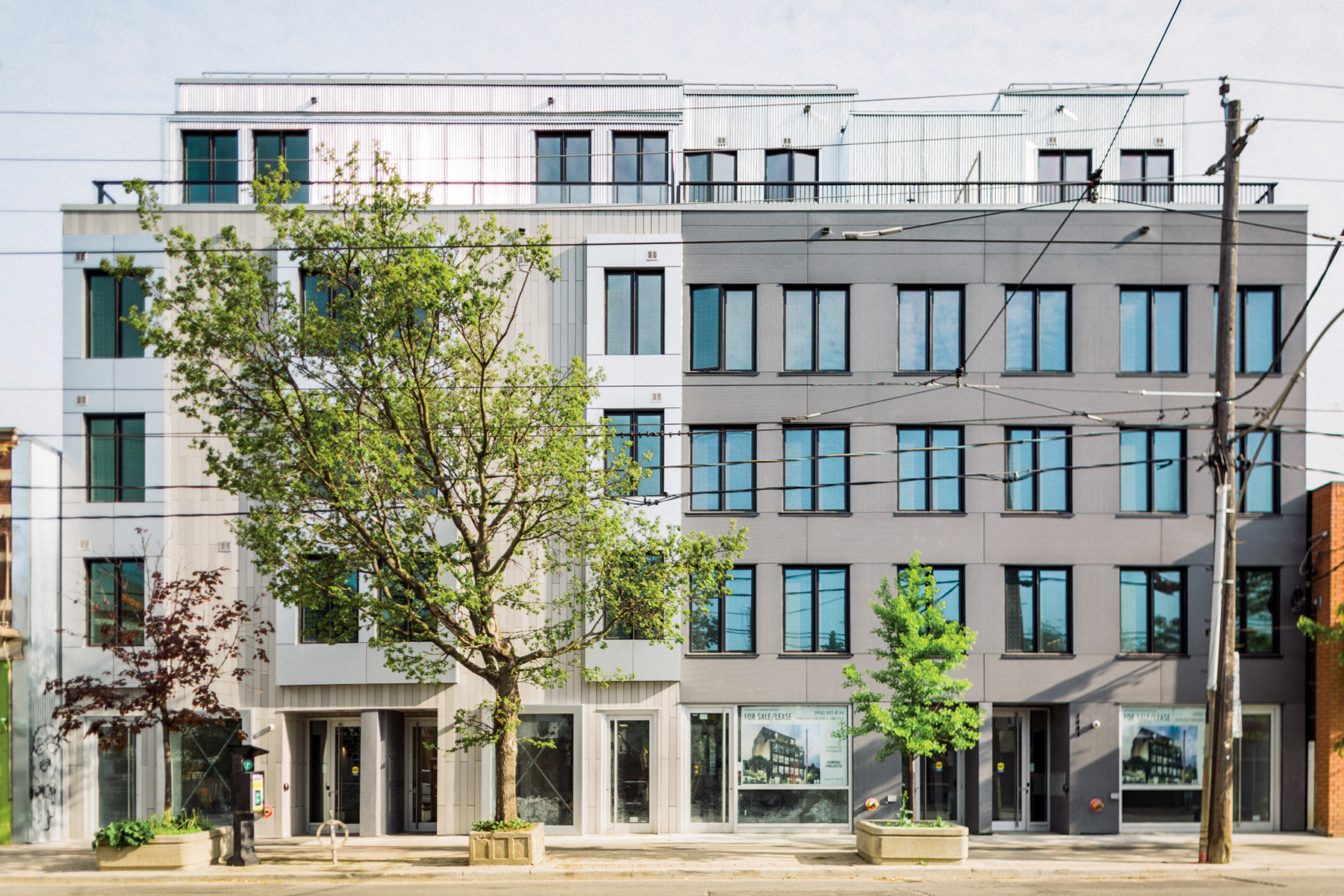 In Toronto's east end, R-Hauz recently completed a prefab pilot project with major implications for the city's housing crunch. Located on Queen Street East, in Leslieville, R-Town is a six-storey apartment building with retail on the ground floor and five storeys of housing above it. Constructed from wood panels built in a factory just outside of Toronto and assembled on-site in a matter of weeks, R-Town is intended to offer a solution to Toronto's "missing middle" — the lack of modern, purpose-built housing for people who don't want to live in a high-rise and can't afford to buy a single-family home. "We're in a housing crisis, and prefab isn't the only solution, but it's an important part of the solution," says Catherine Krug, R-Hauz's product director.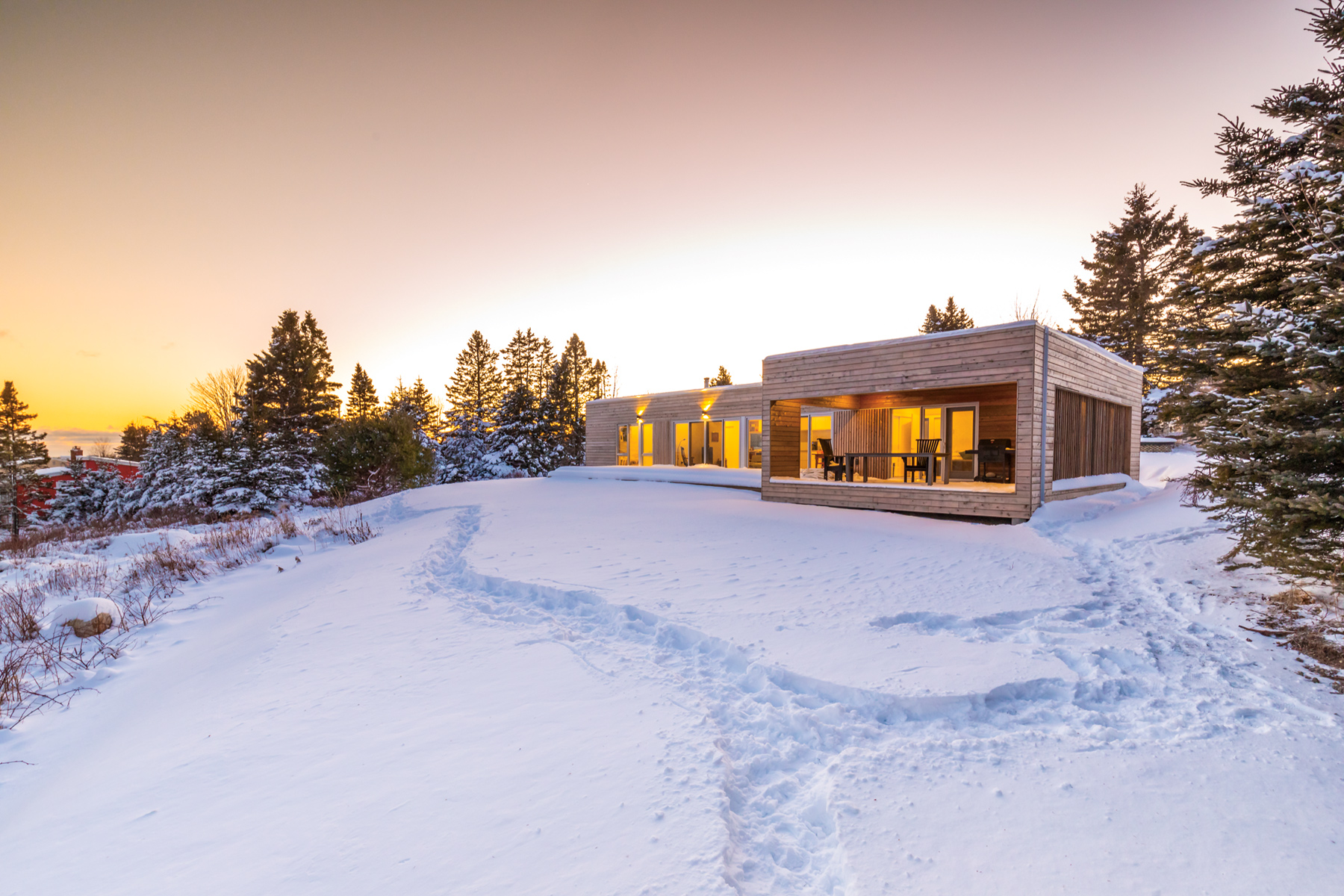 With large windows, exposed-wood surfaces and green roofs to absorb rainwater, R-Town represents a new kind of housing that's efficient, sustainable and far quicker to build than conventional mid-rise apartments. And with nine more projects in the pipeline across the city's east-west corridors, R-Town may be the first of many. With prefab more than a century in the making, it seems that its long-predicted future may finally be here.
Looking to sell your home? Our real estate advisors offer in-depth knowledge, exemplify professionalism and deliver attentive service tailored to your needs. Connect with one of Sotheby's International Realty Canada's top real estate agent today.
---
By Tracey Ho Lung – *This article originally appeared in INSIGHT: The Art of Living | Fall 2021.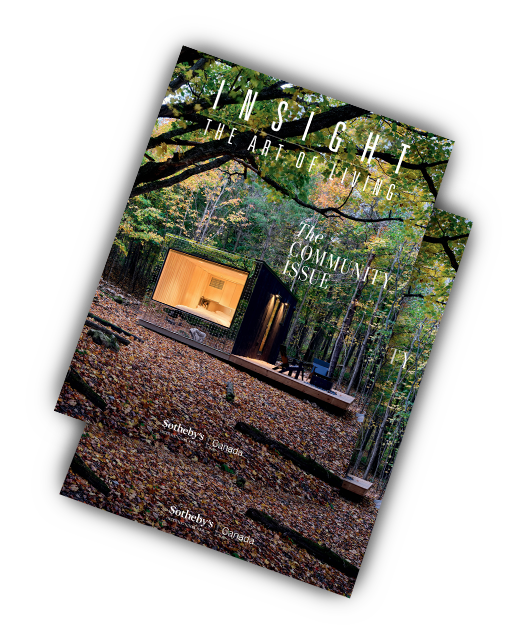 Receive your complimentary subscription to
INSIGHT: The Art of Living magazine