Actor Catherine O'Hara doesn't want to be just another mother.

The 67-year-old Canadian has always been candid in her love of playing unhinged characters, people with no sense of how their reality affects others but who are still grounded in humanity. It's a tricky balance she toed for years on the improv scene, first as Gilda Radner's understudy at Second City and later as one of the stars of SCTV. When you're playing someone with a bent reality, whether that's Moira Rose or over-the-top Lola Heatherton, it's easier to accept whatever they say or do next.

These days O'Hara is known for her gutsy portrayals of nuanced women, and she confidently acknowledges that the landscape for women in the industry has improved a lot since then, both in terms of representation and in the material available.

In the 1970s, however, she was painfully shy, fumbling her way through auditions (she claims to be terrible at them, preferring the collaborative process) and making her mark with the work she was given, and people have often wondered why she wasn't an even bigger star.

"You want to have a place in the story. You don't want to just be there," O'Hara says. "And believe me, I've read a tonne of roles over the years where it really is just a mother. There's no point to her in the story. They could be the most easily edited scenes and not affect anything or anyone. She's just there. I try not to do those[roles]. I try to stay away."

Now, a new generation of fans are discovering the O'Hara effect. Shortly after she took home her 2020 Emmy for Schitt's Creek, social media blew up, as younger fans realized she'd played "the mom" in Home Alone and "the sing-ing mom" in Beetlejuice, a project during which she met her husband, production designer Bo Welch. (The pair have two sons now in their20s.) However, as other fans quickly pointed out, her career spans so much more than that— from her legendary improv to her run of Christopher Guest movies, including Best in Show and For Your Consideration, to voicing Sally and Shock in the dark 1993 stop-motion fantasy filmThe Nightmare Before Christmas.

When O'Hara accepted the role of Moira Rose, she pivoted again. What the gig afforded her — other than another Emmy to complement her 1982 writing win with her SCTV co-stars— was a chance to prove that great roles can and should exist for women over 60. The series also reunited her with Eugene Levy. They had co-starred on SCTV, dated very briefly and reunited a handful of times on the big screen since.

Truth be told, O'Hara was nervous to play a part on a series for so long, and when the show wrapped after six seasons it was the longest she'd ever consistently played one single character. What truly convinced her was that from the start, Schitt's Creek co-creators — Levy and his son, Dan Levy — allowed her to play with the character through her rich backstory as an actor, not to mention her lavish wig collection(O'Hara's idea). It allowed her to once again delve into a character whose altered perception of reality led to unexpected outcomes.

"What I loved playing in the series was that every relationship dynamic that people are generally familiar with was alien and new to these characters," she explains. "It was so fun to play these scenes because everything about those dynamics was fresh to us. We had no expectations and no awareness of how profound some of these moments would be for these characters.

"While she has no clue what role she might tackle next, O'Hara has revealed she'd like to return to writing. She once sold a pilot about a married couple to HBO after a lunch with an exec, and while that show didn't go anywhere— it wasn't as close-ended as pilots needed to be back then — returning to that world is something she has considered. Whether that happens remains to be seen, but something the actor does know is that when she does pick up a new gig, it's a lot more likely to be a real, memorable role than ever before.

"People just got away with not giving [female characters] that much attention for so many years. Now, we're not letting each other get away with it," she says. "Now it's like, are you prepared to tell me more about them? Make me care about them — give me more."

Here's hoping O'Hara gives her fans, new and old, more in the very near future.

---

This article originally appeared in INSIGHT: The Art of Living, Spring 2021 issue, The Leaders Issue. Written by Amber Dowling.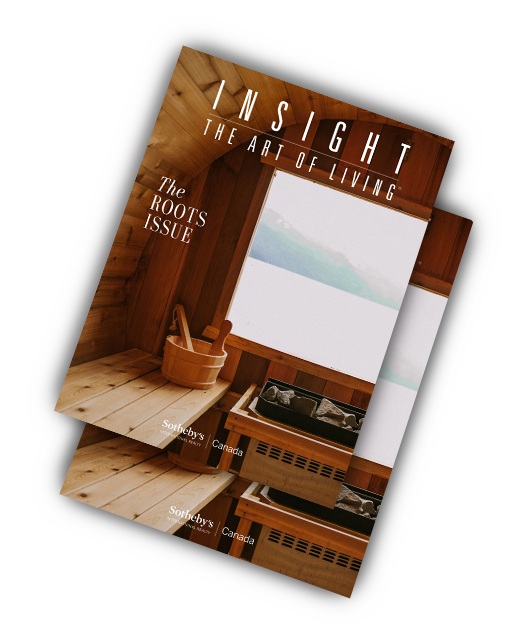 Receive your complimentary subscription to
INSIGHT: The Art of Living magazine