Sotheby's International Realty Canada announced the sale of a private residential condominium at The Ritz-Carlton Residences in Montreal that has set a new benchmark as the highest recorded condominium sale through the MLS® (Multiple Listing Service) system in Quebec's history.

Listed at $12.9 million, the imminent sale takes place as Montreal's real estate market continues to experience strong demand and record setting sales activity as the region's market transitions into 2021.

"The Ritz-Carlton Residences Montreal is regarded as being amongst the world's most prestigious offerings in real estate, and as its 'crown jewel', this penthouse is a masterpiece of contemporary architecture, design and engineering," said Liza Kaufman, listing agent with the Kaufman Group of Sotheby's International Realty Quebec, who represented both the seller and the buyer in the transaction.

"While we captured local and international interest by building bridges and expanding our marketing efforts across the Sotheby's International Realty network, the property was ultimately purchased by a buyer from the U.S. The sale of this only reinforces Montreal's position as a desirable destination within the global real estate market. It also reflects the underlying resilience of our city's luxury condominium market, and the fact that demand for prestigious brands and properties will always be enduring," Kaufman said.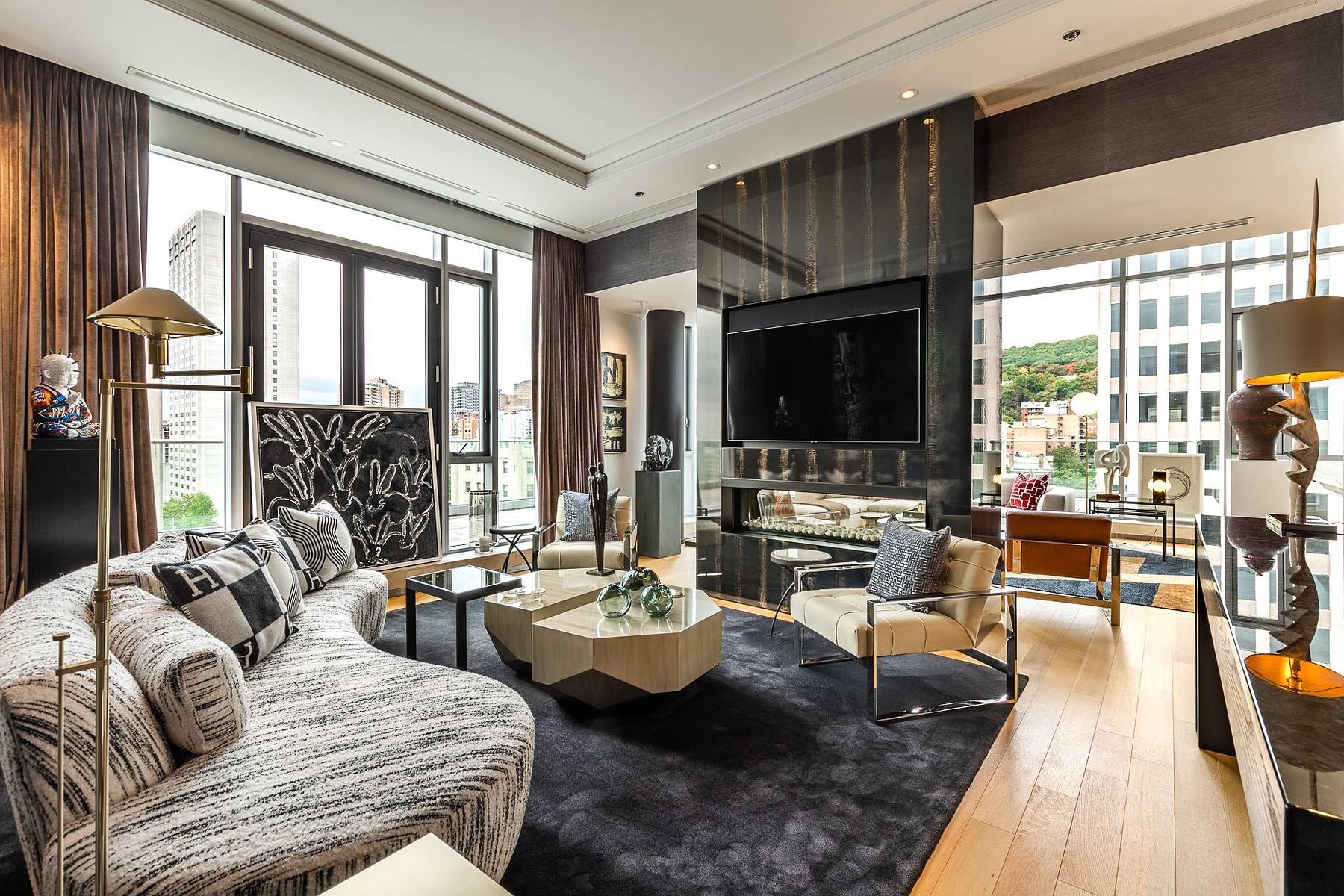 Kaufman previously represented the seller and the buyer in the sale of a private single family home in Montreal in August 2020 that set the new benchmark as the highest recorded residential property sale through the MLS® (Multiple Listing Service) system in Quebec's history.

The 6,979 square foot penthouse is one of the most beautifully curated and crafted apartments in Montreal. Nicknamed the "Rockstar" by the developer, the two-storey residence was designed to float above its surroundings with steel and glass construction that invites panoramic views of the mountains, the Golden Square Mile and the Museum of Fine Arts.

The three-bedroom, four-plus-ensuite bathroom residence features 5,301 square feet of interior living space. The first floor is dedicated to gathering and entertaining, and features dual living rooms with 25 foot ceilings, a formal dining room and chef's kitchen with butler's pantry and prep area. This floor also encompasses a guest suite with an ensuite bathroom and walk-in closet.

A dynamic glass and steel staircase connects the levels beautifully and functionally, and a private elevator can also be taken to the living quarters above. The top floor includes a luxurious master suite featuring a master bath and a sitting area, large walk-in closets, high ceilings, impressive views and access to a private terrace.

The penthouse residence also features 1,678 square feet of expansive outdoor terraces, as well as access to The Ritz-Carlton Residences' legendary amenities and services, including a state-of-the-art spa, fitness centre, valet, concierge, doorman and porter.

"Montreal's residential real estate market showed great strength throughout 2020," said Daniel Dagenais, Managing Broker of Sotheby's International Realty Quebec. "Across both the conventional and luxury real estate markets, we experienced record setting sales this year. In fact, according to the latest statistics released for the Montreal Census Metropolitan area by our real estate board, the median price of residential condominiums was projected to be up well over 10% in 2020."

The record transaction demonstrates solid, underlying demand for luxury condominium property types in key Canadian markets.

"In spite of the COVID-19 pandemic, the performance of the Canadian real estate market well surpassed consumer and industry expectations in 2020, signaling strong consumer confidence in our country's market fundamentals," said Don Kottick, President and CEO of Sotheby's International Realty Canada. "While the condominium market is expected to balance in 2021, this record sale illustrates that demand for top-tier luxury condominiums remains substantial. Sold to a U.S. buyer, this transaction also demonstrates that there is significant demand for Canadian real estate from local, national and international buyers."

Favourable mortgage lending conditions and continued stock market uncertainty position Canadian real estate as an attractive and stable investment alternative, Kottick said.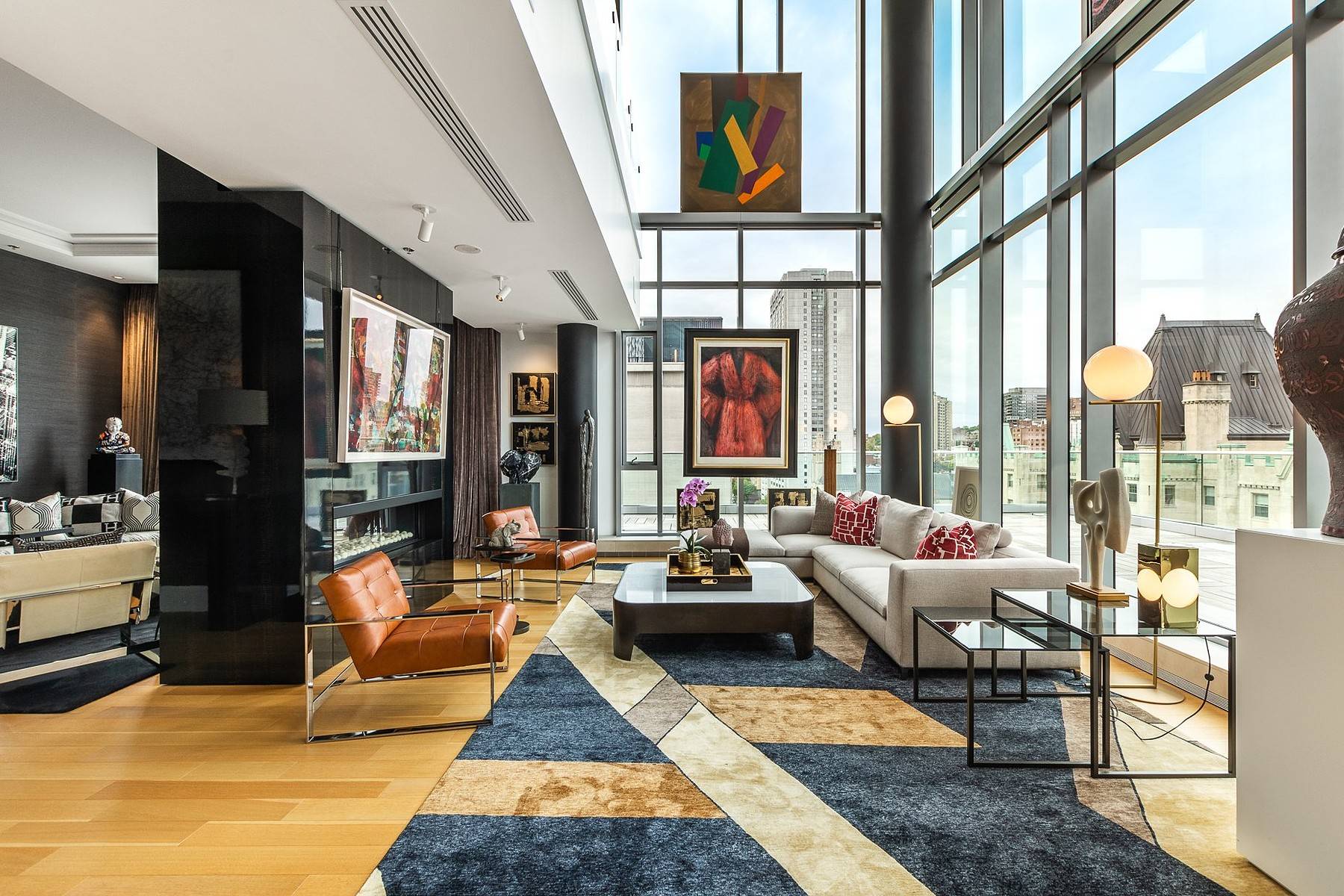 La vente d'un appartement terrasse établit un nouveau record dans le secteur immobilier au Québec

Sotheby's International Realty Canada a annoncé aujourd'hui la vente d'un appartement résidentiel privé des Résidences Ritz-Carlton à Montréal qui a établi un nouveau point de référence en tant que vente d'un appartement en copropriété la plus élevée jamais enregistrée par le système MLS® (Multiple Listing Service) dans l'histoire du Québec.

Inscrite à 12,9 millions de dollars, la vente imminente a lieu alors que le marché immobilier montréalais connaît une forte demande et enregistre une activité record en matière de ventes en ce début d'année 2021 pour le marché de la région.

« Les Résidences Ritz-Carlton de Montréal sont vues comme l'une des offres les plus prestigieuses au monde dans le secteur immobilier et, en sa qualité de véritable joyau, cet appartement terrasse constitue un chef-d'œuvre de l'architecture, du design et de l'ingénierie modernes », affirme Liza Kaufman, agente responsable de l'inscription au sein du Kaufman Group de Sotheby's International Realty Québec, qui a représenté le vendeur et l'acheteur dans la transaction.

« Nous avons su susciter l'intérêt local et international grâce à l'établissement de passerelles et à l'intensification de nos activités de marketing dans tout le réseau de Sotheby's International Realty, ce qui a mené ultimement à l'acquisition de cette propriété par un acheteur américain. La vente n'a pas comme seul mérite de consolider la position de Montréal en tant que destination enviable au sein du marché mondial de l'immobilier. Elle témoigne également de la résilience sous-jacente du marché des condos de luxe de notre ville et du fait que la demande pour des marques et des propriétés prestigieuses perdurera », ajoute-t-elle.

Liza Kaufman a représenté le vendeur et l'acheteur, un peu plus tôt, dans le cadre de la vente d'une maison unifamiliale à Montréal, en août 2020 qui a établi un nouveau point de référence en tant que vente d'une propriété résidentielle la plus élevée jamais enregistrée par le biais du système MLS® (Multiple Listing Service) dans l'histoire du Québec.

L'appartement terrasse de 6 979 pieds carrés est l'un des appartements les plus magnifiquement construits et conservés de Montréal. Surnommée la « vedette rock » par le promoteur, la conception de la résidence de deux étages donne l'impression qu'elle flotte au-dessus de son milieu environnant, avec sa construction de verre et d'acier qui invite à contempler les vues imprenables créées par les montagnes, le Mille Carré Doré et le Musée des Beaux-Arts.

La résidence composée de trois chambres à coucher avec salle de bains attenante plus une salle d'eau procure un spacieux espace intérieur de 5 301 pieds carrés. Le premier plancher, dédié aux rassemblements et au divertissement, se compose d'un salon double aux plafonds de 25 pieds, d'une salle à manger traditionnelle et d'une cuisine de chef avec office et aire de préparation. Se trouvent également sur cet étage une chambre d'amis avec salle de bains et pièce-penderie attenantes.

Un escalier dynamique fait de verre et d'acier relie les paliers de façon élégante et fonctionnelle, et un ascenseur privé permet aussi de se rendre dans les quartiers de l'étage supérieur. Le second plancher abrite une luxueuse suite des maîtres où se trouvent la salle de bains principale et un coin détente, de vastes pièces-penderies, des plafonds élevés, d'impressionnants points de vue et l'accès à une terrasse privée.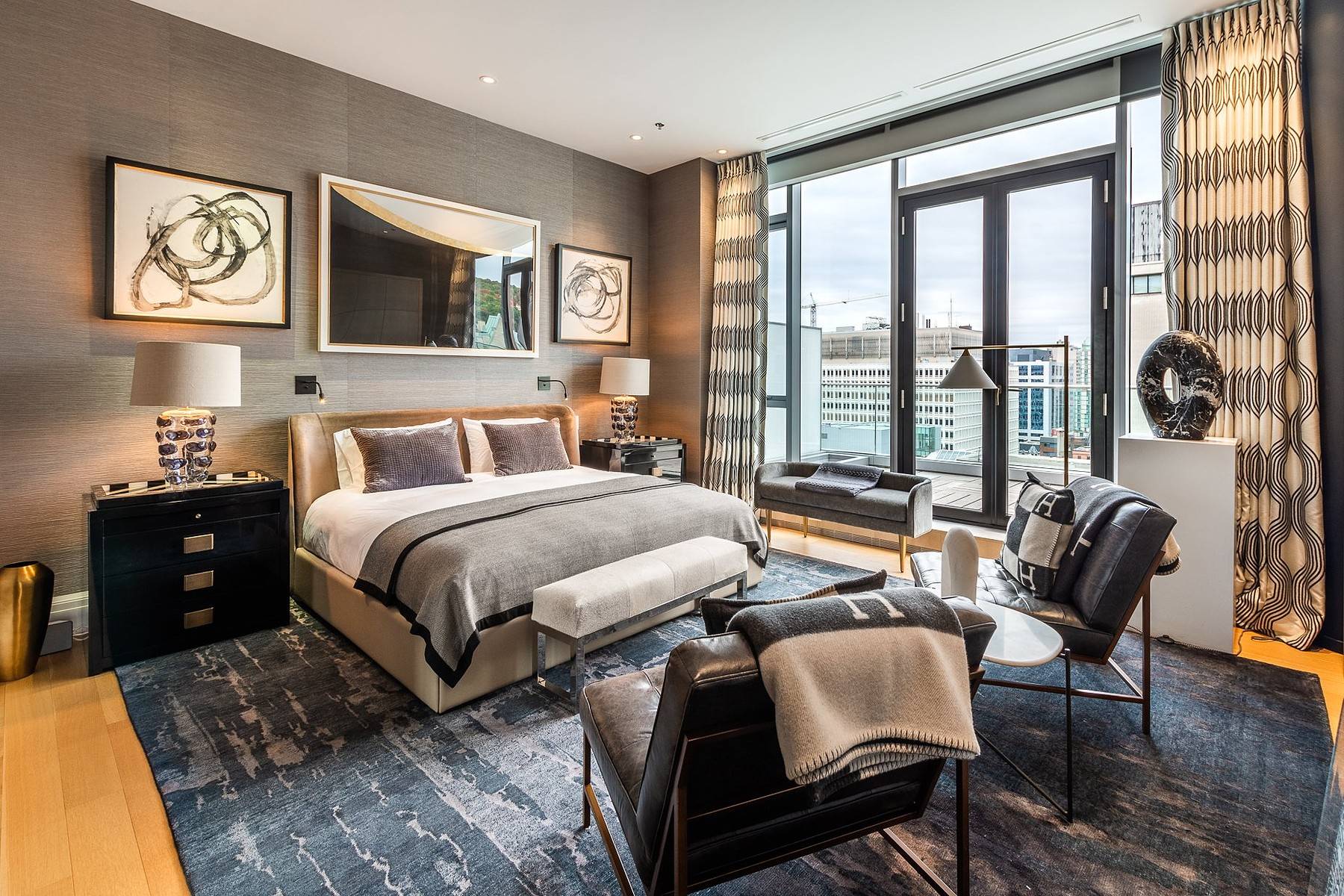 L'appartement terrasse comprend en outre de spacieuses terrasses extérieures de 1 678 pieds carrés, de même que l'accès aux légendaires commodités et services des Résidences Ritz-Carlton, dont un spa ultramoderne, un centre de conditionnement physique et les services de voiturier, de concierge, de portier et de bagagiste.

« Le marché immobilier résidentiel de Montréal a fait preuve d'une grande robustesse pendant toute l'année 2020, déclare Daniel Dagenais, Dirigeant d'agence de Sotheby's International Realty Québec. Nous avons enregistré des ventes record, cette année, tant sur le marché immobilier conventionnel que sur celui des propriétés de luxe. En fait, selon les plus récentes statistiques publiées par notre chambre immobilière sur le recensement de la zone métropolitaine de Montréal, le prix moyen des appartements résidentiels en copropriété devrait avoir connu une hausse bien supérieure à 10 % en 2020. »

La transaction record témoigne d'une demande sous-jacente bien ancrée pour des types de copropriétés de luxe sur les principaux marchés canadiens.

« Malgré la pandémie de COVID-19, la performance du marché immobilier canadien a dépassé, et de loin, les attentes des consommateurs et de l'industrie en 2020. Nous y voyons un indicateur de la grande confiance des consommateurs dans les fondements du marché de notre pays, affirme Don Kottick, président et chef de la direction de Sotheby's International Realty Canada. Le marché des copropriétés attendra sans doute un point d'équilibre, en 2021, mais cette vente record illustre bien que la demande pour les condos de luxe de niveau supérieur demeure considérable. Cette transaction, fruit de la vente à un acheteur américain, montre en outre que l'immobilier canadien fait l'objet d'une demande soutenue par des acheteurs locaux, nationaux et internationaux. »

Les conditions favorables des prêts hypothécaires et l'incertitude constante du marché des actions mobilières font de l'immobilier canadien une solution de rechange stable et attrayante pour les investisseurs, selon M. Kottick.

Les autres renseignements sur la vente de cette propriété demeurent privés.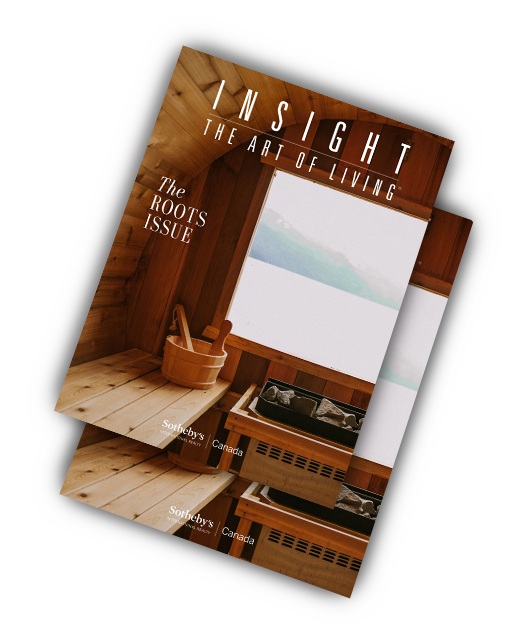 Receive your complimentary subscription to
INSIGHT: The Art of Living magazine