During this time of uncertainty, it is crucial to remember that there are many ways we can support those in our communities most impacted by the COVID-19 pandemic. Sotheby's International Realty Canada agents are proudly invested in their local communities and, together, we wanted to share this resource for those able to make a positive impact during this trying time.

Supporting Small Businesses
Small businesses like local restaurants and retailers are some of the hardest hit as many have closed or limited their operating hours during this challenging time. Think of the impact these establishments have on your community – and of what it would be like to not have them. Ordering take-out or delivery from local restaurants, purchasing gift cards for use at a later date, or ordering a delivered meal for a loved one are great ways to help your local businesses and community.

Give Blood
The Red Cross is reporting a severe blood shortage and is urging those healthy enough to donate to do so. Donating blood is a way to save lives.

Check on Friends, Neighbours, and Family
While social distancing is in effect, those who struggle with anxiety and depression may feel worsened symptoms. Take the time to connect with loved ones and neighbours on the phone or through video chat. Social distancing can make some feel alone or overwhelmed, check to see if they need any assistance or necessities like food or toiletries.

Donate to a Food Bank
As schools and businesses close, food banks are under pressure. Vulnerable individuals, children, and families may lose a consistent source of healthy food. Monetary donations to your local food bank or items of need will help feed those struggling in your local community.

Feeling Lost?
Not sure where else to turn and help? There are many funds and charities dedicated to this current crisis, your donations will support healthcare workers, social service organizations, and those who are in a more vulnerable situation.

Most Importantly
Continue to practice safe social distancing. We are all in this together from our individual communities to the larger global society, and we hope you stay healthy and safe during this unprecedented time.
---
This article was originally posted on Sotheby's International Realty Blog on March 19, 2020 and has been adapted for Sotheby's International Realty Canada.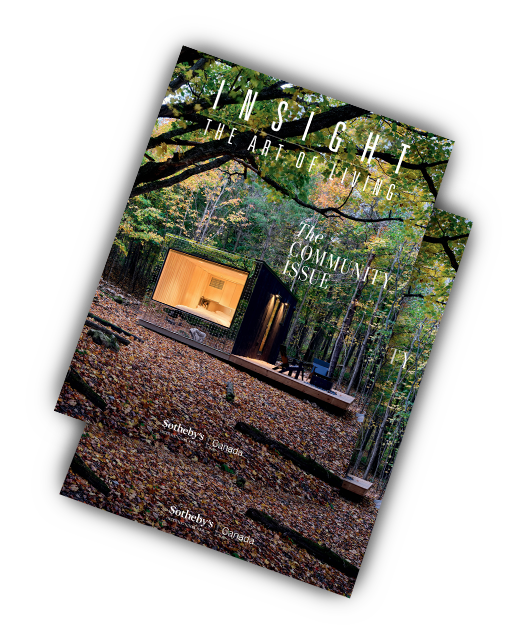 Receive your complimentary subscription to
INSIGHT: The Art of Living magazine