Standing at the podium at The Beverly Hilton in L.A., clasping the heftier, newly redesigned Golden Globe statuette for Best Performance by an Actress in a TV Series, Comedy, Rachel Brosnahan is rattling off a list of people to thank. It's a task she failed to complete the first time she won the trophy for her role on Amazon Prime's period comedy The Marvelous Mrs. Maisel, mostly because she was distracted by Oprah Winfrey sitting in front of her.

Tonight she is less flustered (her other win for the role, an Emmy in 2018, may have helped), but even though her mustard Prada frock sparks images of her 1950s character — aspiring New York comedienne Miriam "Midge" Maisel — Brosnahan doesn't quite command an audience like Midge does. That makes this repeat win all the more impressive but also a little ironic. "I have never done comedy, I don't come from comedy. I was and remain absolutely horrified by the idea of doing stand-up," the 28-year-old actor told the media following her win. "I've rarely read women who are as unapologetically confident as Midge, who are proud of their voices, who are curious and wanting to ask questions about the world around them. I find that inspiring and aspirational."

These days, emerging from the sludge of network, broadcast and OTT (over-the-top) programming — film and TV content delivered via the Internet — is certainly something to aspire to, but Maisel torpedoed into the TV world with eight Emmy wins last fall, reminding viewers that Amazon Prime is more than a glorified shipping service. And if Brosnahan's early Golden Globe is a precursor, the second season could bring even more hardware into the streaming service's growing warehouse.

A classically trained dramatic actress, Brosnahan spent the past decade honing her craft with gigs on Gossip Girl, The Good Wife and Grey's Anatomy. At the age of 21, she landed the bit role of "call girl" on House of Cards on Netflix, and executive producer Beau Willimon was so impressed he expanded the role and named the character Rachel Posner, resulting in Brosnahan's first Emmy nomination. But it was the quippy role of an affluent Jewish housewife who realizes her potential for more than perfecting brisket and rearing children that proved to be Brosnahan's role of a lifetime, one she fought for. She recalls pushing through a private stand-up audition for show creator Amy Sherman-Palladino to land it, even though she was "sick as a dog" and her feet were sweating so much that she had to take her shoes off halfway through.

That performance, coupled with Brosnahan's recent gig as a 1950s Jewish housewife on the short-lived WGN America's atomic-bomb drama, Manhattan, was enough to convince Sherman-Palladino. The writer's penchant for fast-talking brunettes was established years earlier on Gilmore Girls, but the idea of a series rooted in New York stand-up's seedy underbelly was sparked by tales from her late father, comedian Don Sherman.

Sherman-Palladino's resulting lollipop world of colourful couture, department store cosmetic counters and a woman who waited nightly for her husband to fall asleep before removing her makeup (and rising at the crack of dawn to redo it before he stirred) was an unapologetic delve into a fresh feminist female protagonist — one who gave a toast at her own wedding and streaked in the quad to quell a burning bikini line following a bleach, but who also brazenly measured her thighs and her baby girl's worrisomely large forehead. Maisel became an antidote to the trendy dark and depressing series hitting the circuit, and it landed at just the right moment in Hollywood's Time's Up movement, which has been rife with disenchanting stories of male comedians and the women who were forced into the margins.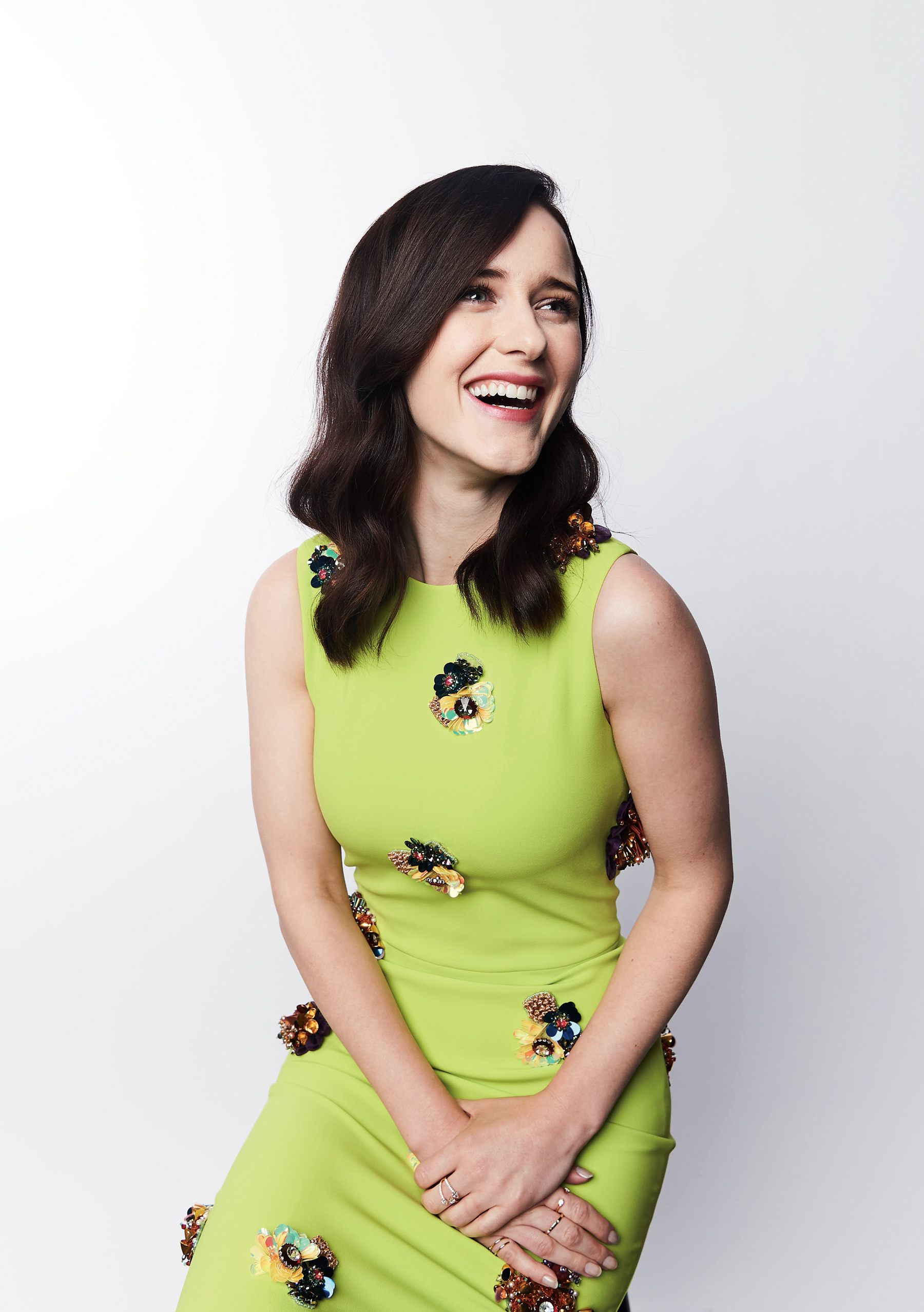 Rachel Brosnahan is racking up awards for her portrayal as the outspoken, well-dressed Miriam Maisel in Amazon Prime's 'The Marvelous Mrs. Maisel'.
"Midge is a woman finding a voice that she didn't know she had and that's something everybody can relate to," Brosnahan says. "We all hope that we get the opportunity to reinvent ourselves as we grow older, to take new paths and try new things. Midge is someone who lived in a bubble and she's experienced some things anew for the first time and that's both inspiring and probably frustrating. She's a little bit naïve. She felt [that] having children was the only thing she could aspire to and I don't think she was aware it wasn't until her world opened up."

Brosnahan has certainly reinvented herself over the years, toying with the idea of several professions (doctor, psychiatrist) while growing up, playing sports (wrestling, lacrosse) and delving into the world of Harry Potter like so many young adults before her. Acting was the thing that stuck, and it has transformed her into the happy workaholic she is today.

Indeed, she doesn't seem to mind banking 14-to-15-hour days for half the year on Maisel while filling her spare time with feature films like the upcoming Ironbark or producing potential projects. Where she does hesitate is in talking about her personal life, especially when it comes to her rumoured marriage to former Manhattan co-star Jason Ralph. For Brosnahan, when the focus isn't on the work, the work suffers.

But focus clearly pays off. The two Golden Globes and an Emmy under Midge's custom-fitted skirt really are adornments for Brosnahan. As she tucks her second Globe (right beside the first) on the shelf above her toilet in her New York City apartment, it's research as usual for the actor. She still devours stories of female legends like Phyllis Diller, Jean Carol, Carol Burnett and Joan Rivers, but she has also become a regular on the stand-up scene, where she bestows lavish laughs from the audience on anyone brave enough to climb onstage. That's because even though Brosnahan is an award-winning pretend stand-up comedian, she's not prepping to do the real thing anytime soon.

"I can't imagine anything braver and I am not that brave," she says. "We discussed it very briefly early on. Amy had said, when we were in rehearsals, that she would write something for me and shove me out on the stage. I ran the other way — as fast as I possibly could." Right onto the red carpet and into a future in lights.
---
By Amber Dowling – *This article originally appeared in INSIGHT: The Art of Living | Spring 2019

Photography courtesy of: Emma McIntyre/BAFTA LA/ Contour by Getty Images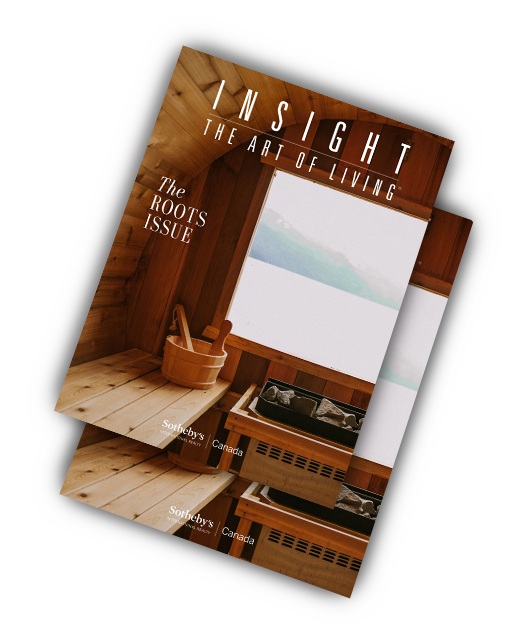 Receive your complimentary subscription to
INSIGHT: The Art of Living magazine